Welcome to St. Peter and St. Paul School
As a church school we believe that children grow in mind, body and spirit. Within a nurturing Christian environment we aim for each child to experience true fulfilment and to engage fully in the great adventure that is primary education.
The staff of St. Peter and St. Paul's are very proud of the quality of education we provide for all our children. The team of teachers, teaching assistants, parent helpers and governors all work together to ensure each individual reaches his/her potential.
Partnership with parents, the local community, the church and outside agencies are very important to our success.
Over the last few years we have achieved Healthy Schools Status, Active Mark, Film Mark, the Bronze Eco School Award and Financial Management Standards in Schools status. The school is constantly striving for improvement and welcomes contributions from our children through the school council, parents and PTFA. Currently we are involved in some exciting initiatives to further enhance learning and widen opportunities for our children.
If you would like to find out more about our school please come and visit and see us in action.
Miss S. Smith
Headteacher
News and Reminders
Our latest Newsletter is now available to download.
Snowy Weather
If it has snowed and you are not sure whether the school will be open or not, listen to Lincs FM (102.2) or Radio Lincolnshire (94.9, 104.7FM & 1368AM). These radio stations are informed as soon as it is decided to close a school and they broadcast regular updates on which schools are open and which are not. If there is no mention of the school being closed on the radio assume that it is open.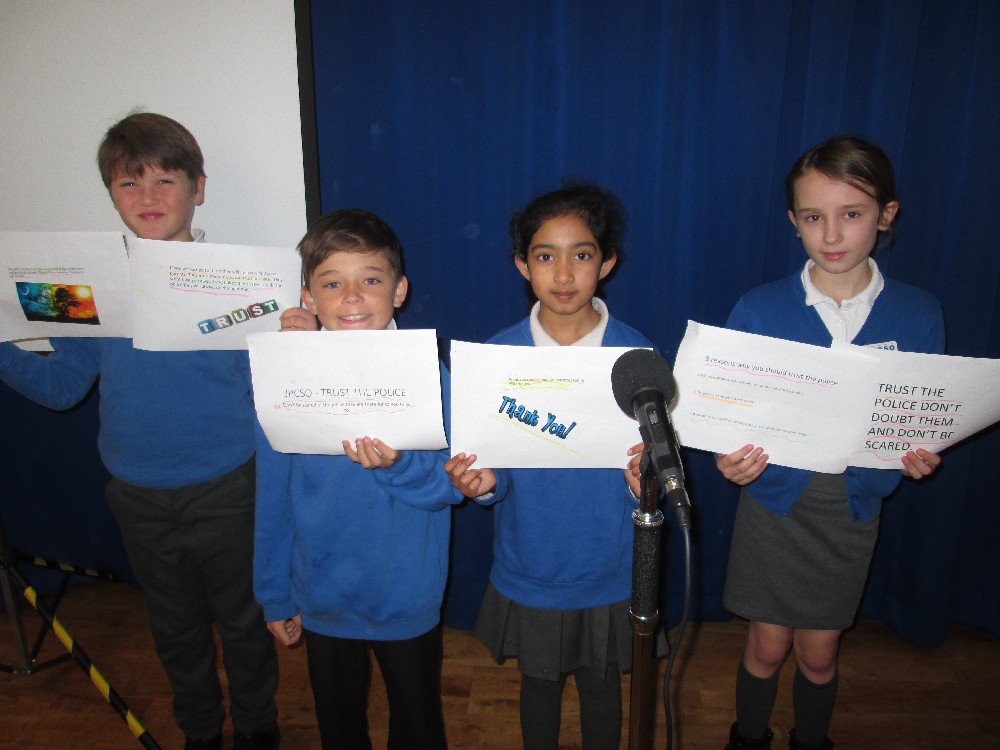 Our JPCSO's led worship today with a presentation on trusting the Police. Find out more
Spelling Log
We would appreciate your support in helping your child to learn to spell the words in their Spelling Log and to develop rules or ideas to remember them. Examples can be found in the Spelling Log. Please could you ensure your child's Spelling Log is in school everyday.
Allergy reminder
We have a member of staff with a severe allergy. Please do not send your child with any strawberries, strawberry products or flavourings in snacks or lunchboxes.
You can find more news stories and view our events Calendar on our News and Events page.
Parent, Teachers and Friends Association
All parents, guardians and relatives of children at St Peter and St Paul's are invited to become involved with the Parent, Friends and Teachers Association.