Welcome to Reception Class
We now share some of the fantastic things we do in class via the 'Tapestry' and 'Parenthub' apps. Download them from the app store (on 'Parenthub' you will need to add our school using the @BurghSchool handle).
Tractors Into Schools Day 1st March 2022
Today we had a visit from Farmer Martin who brought his tractor into school for the day. He told us all about the tractor and what they are growing on the farm.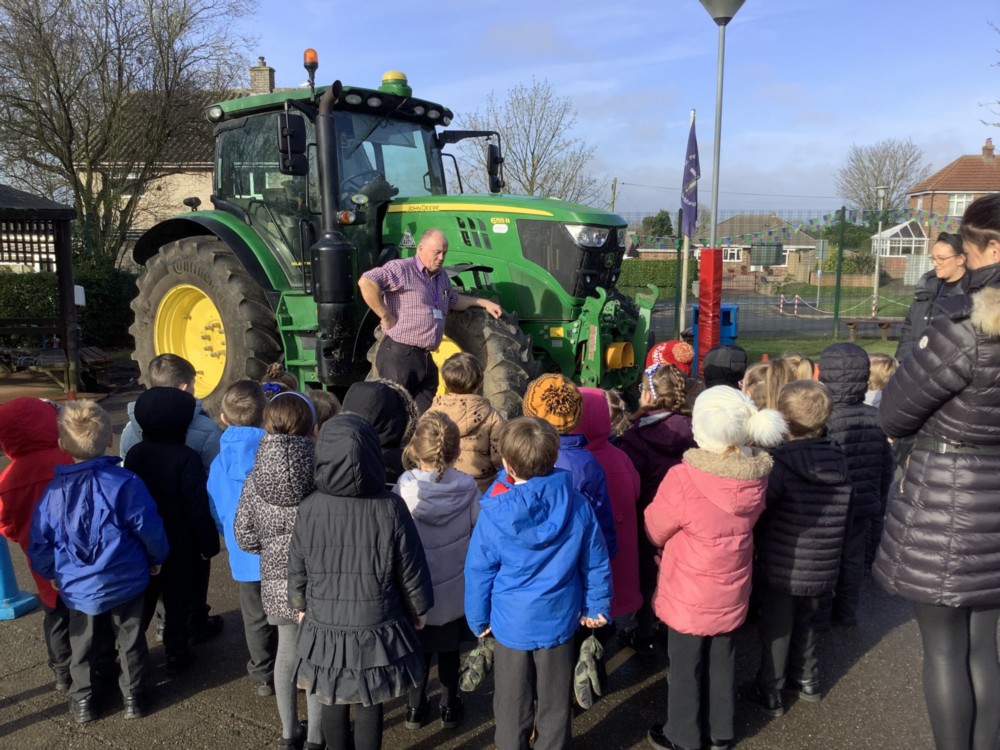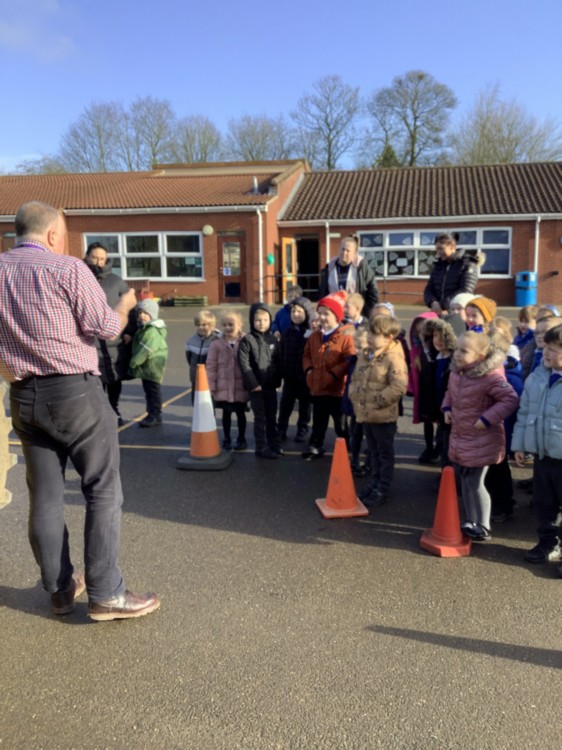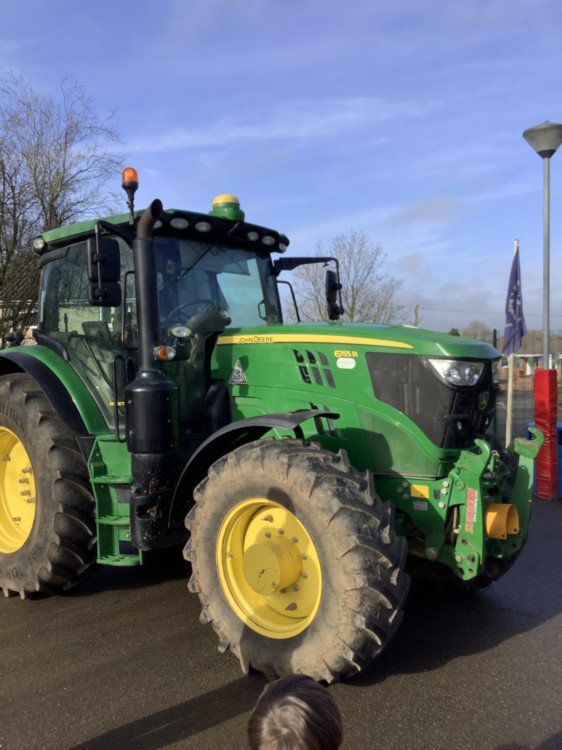 Fred the Bearded Dragon Visit
Today the children were excited to meet Fred the Bearded Dragon. We learnt lots of things about him - he is cold blooded so we needed to keep him warm - under a heat lamp in his tank or on his hot water bottle. He loves to eat bugs and rocket, a type of plant so we worked out he is an omnivore. Fred loves to swim in the bath! Most of us had a turn at holding him in our hands or on our arms. We even looked at his skin with a magnifying glass!
Safer Internet Day 8th February 2022
In Reception we learnt about using an avatar instead of a photo so we don't share personal information. We also talked about usernames and made up our own to keep our identities safe.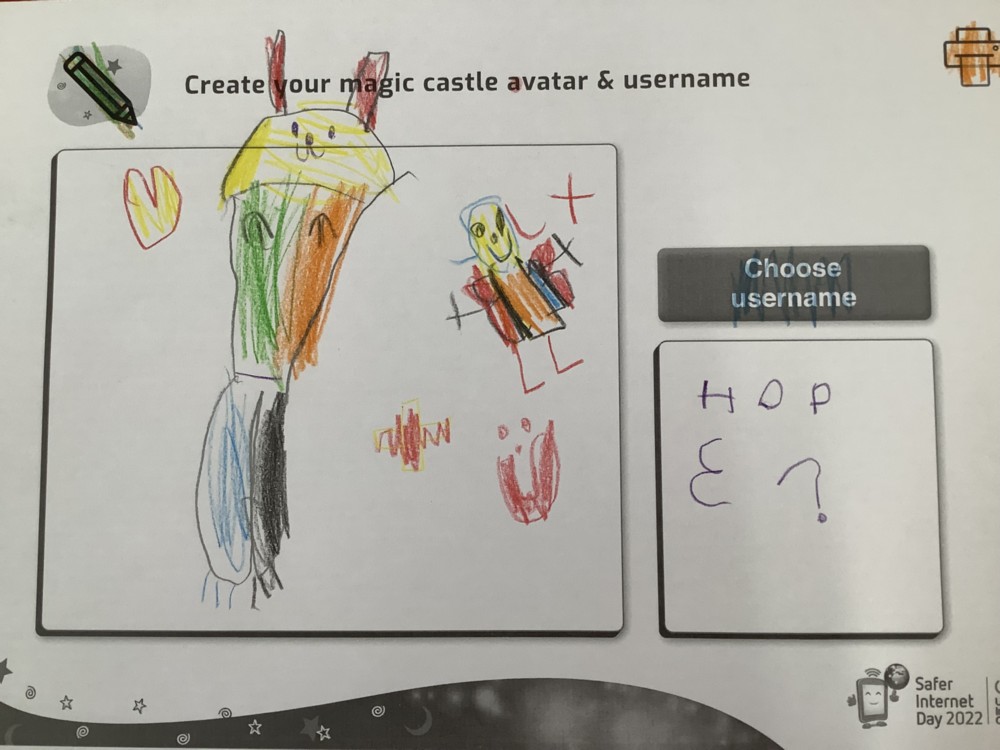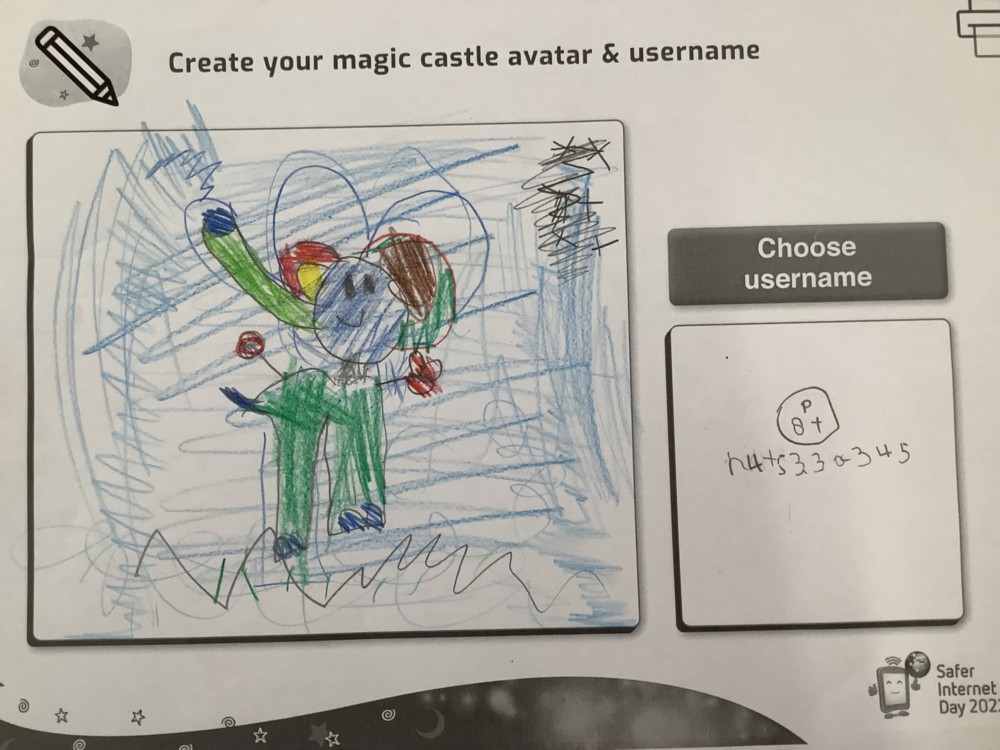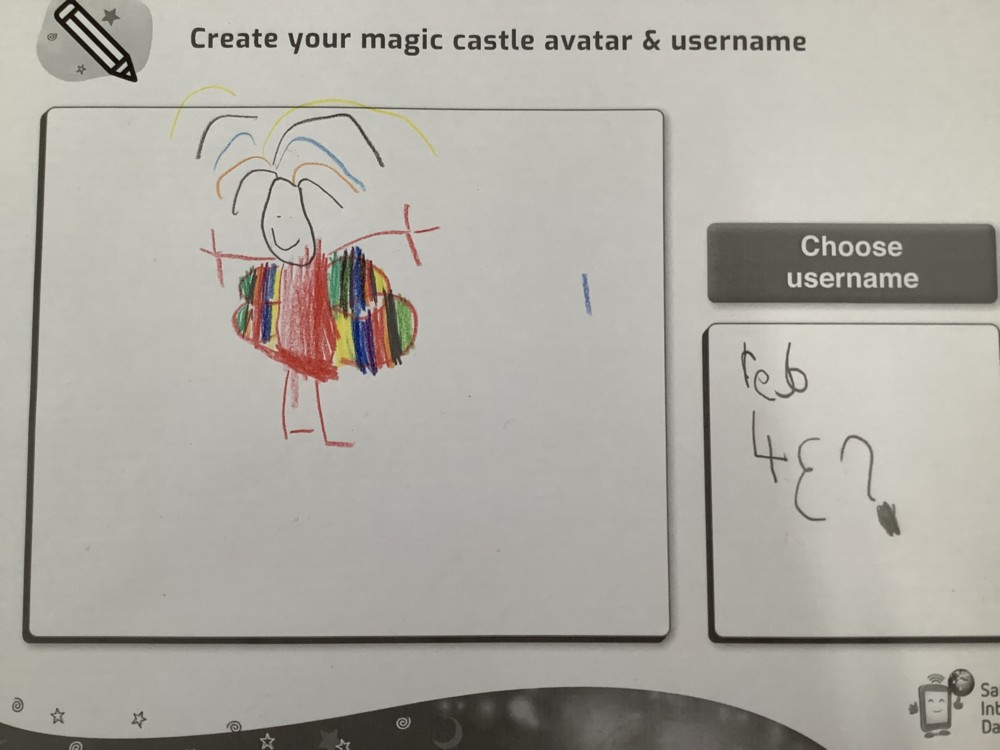 Paleontologists
Paleontologists digging up a dinosaur bone in our outside area.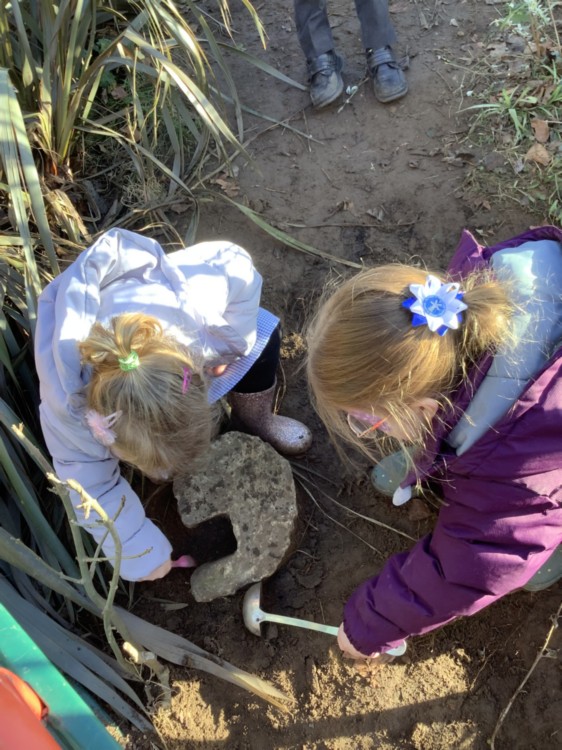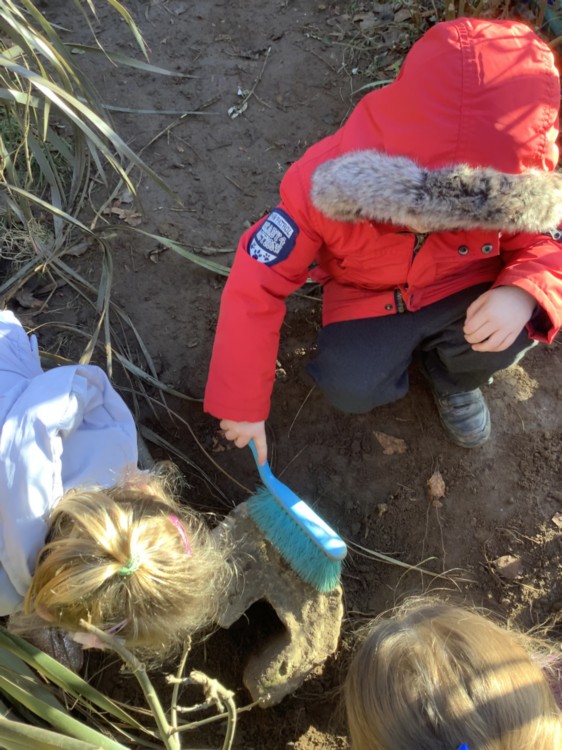 They think it could belong to stegosaurus!
Dinosaurs
We made our own handprint dinosaurs.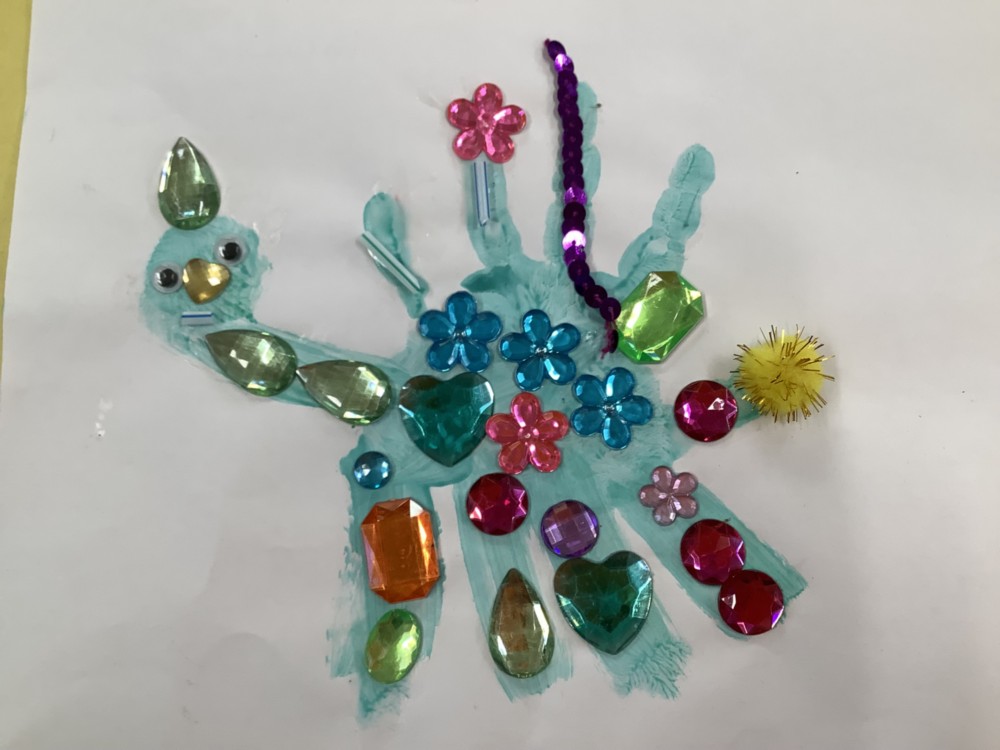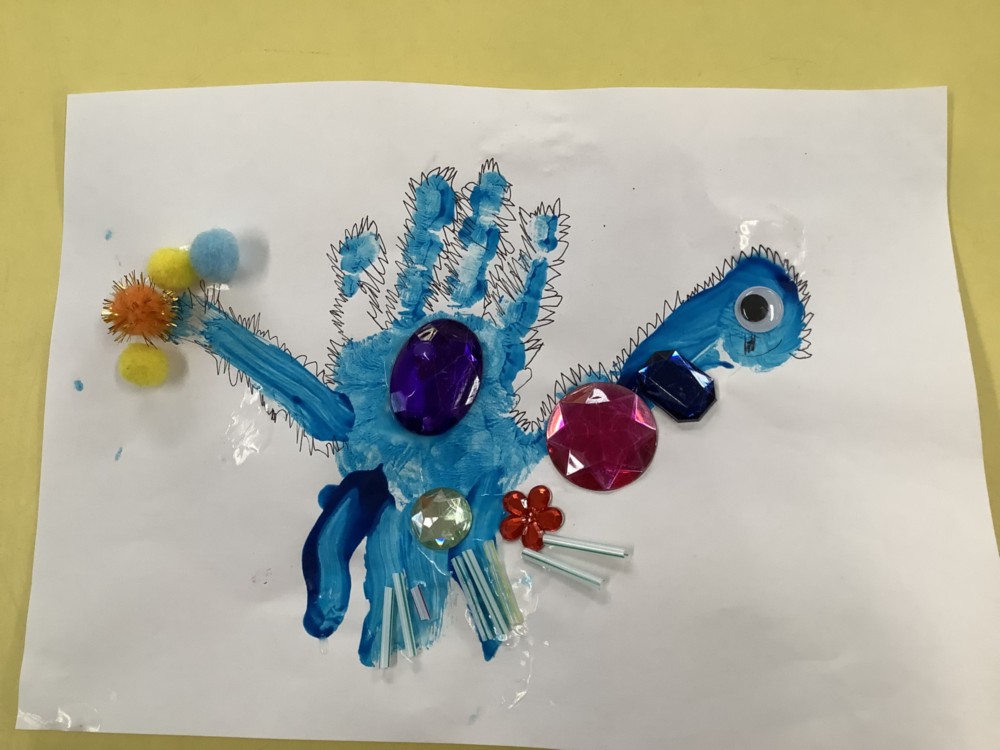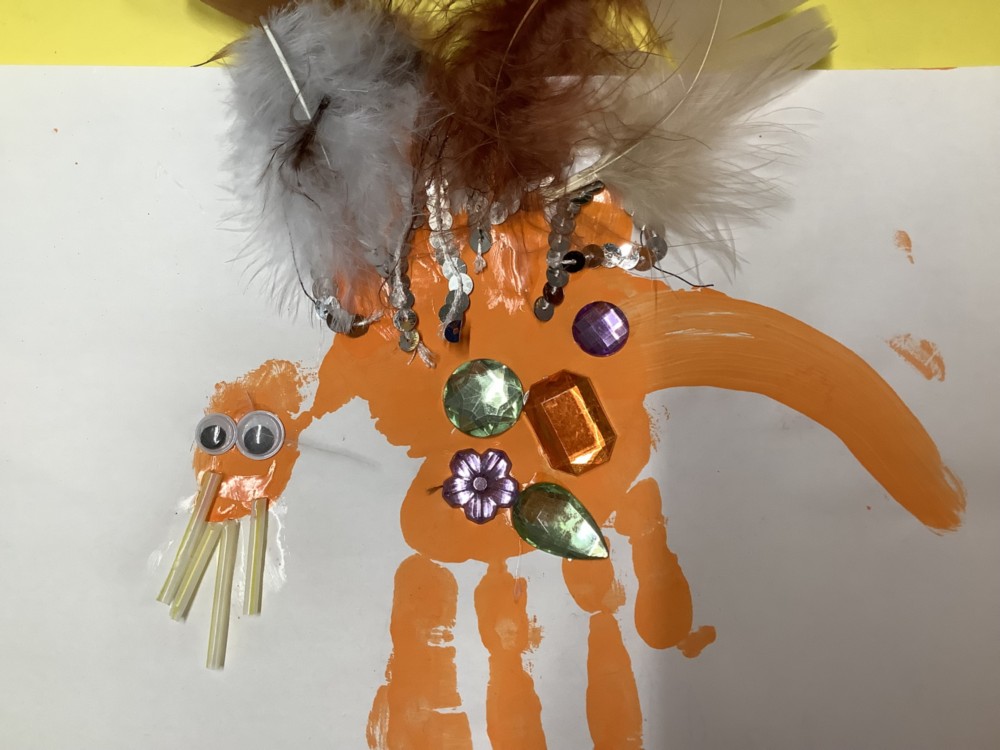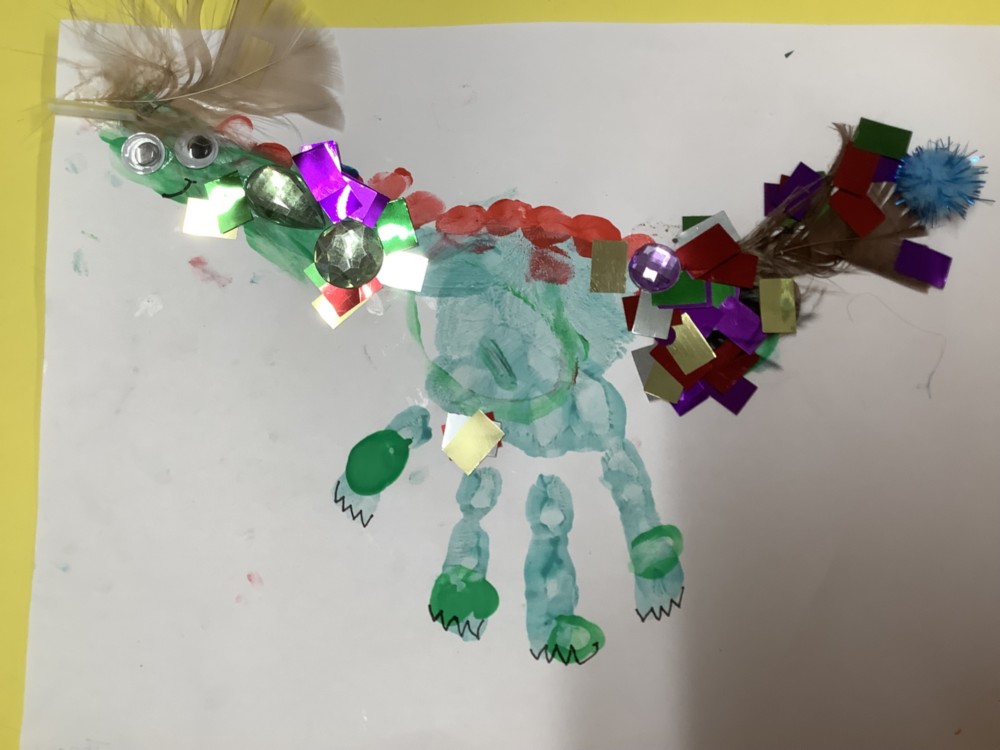 Lincolnshire Day
To celebrate Lincolnshire Day we learnt all about the mischievous Lincoln Imp and how he got turned to stone for not making good choices. We also looked at photos of the Imp's that were designed for the Lincoln Imp trail and then had a go at designed our own Imp's. We even painted our own class Imp.