Welcome to Year 4
Welcome back Year 4. You can find out about the learning we have planned for the weeks ahead in our Class Newsletter.
Food Chains 29th June
This week we have been exploring food chains. We used our scientific knowledge and artistic flare to create 3D representations of food chains. We had a great time.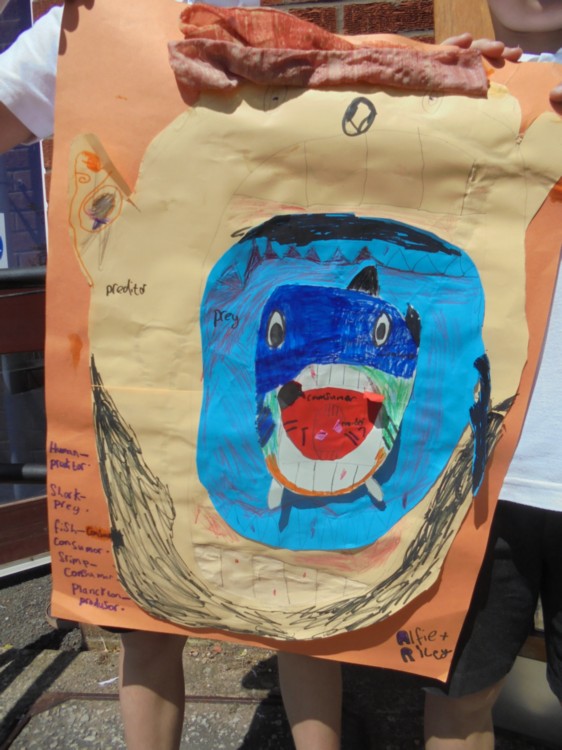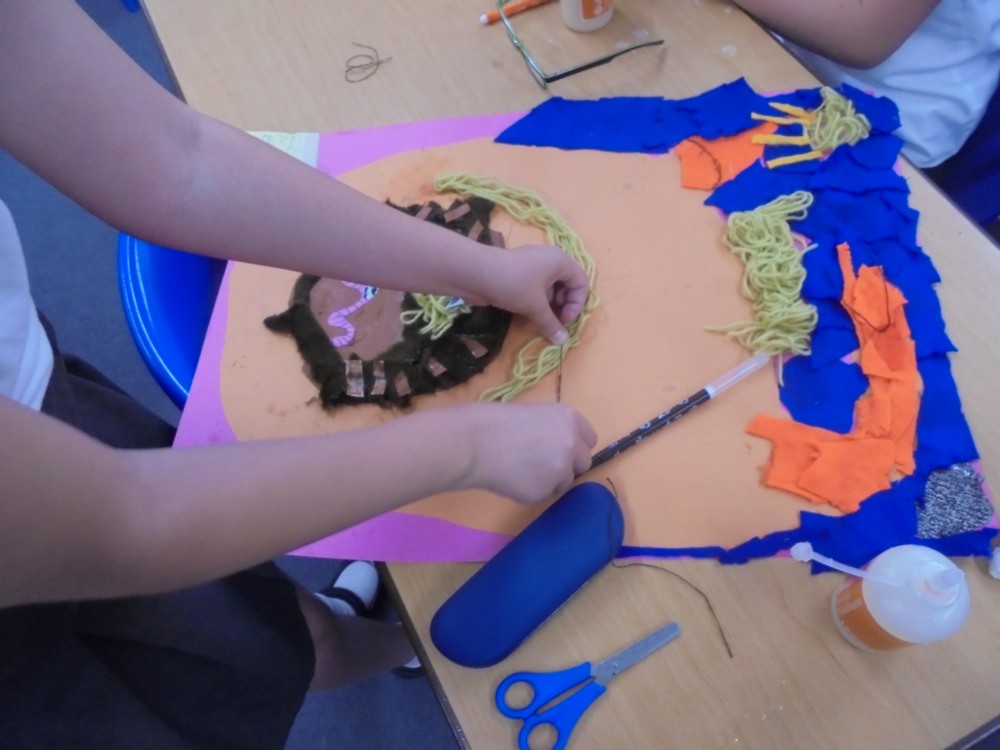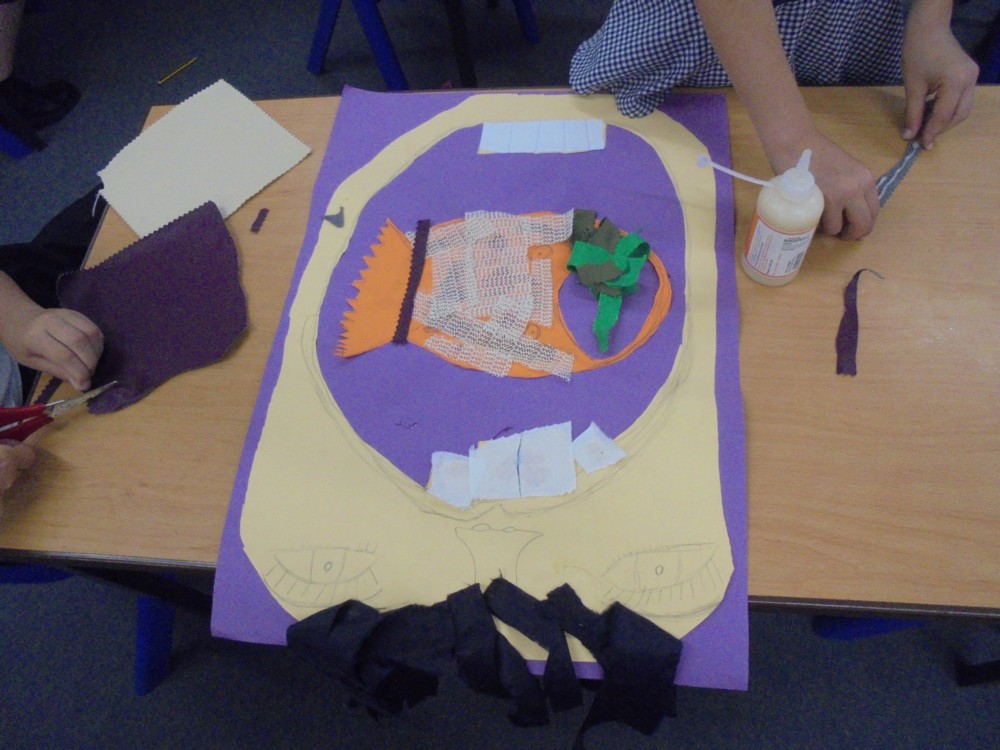 Our Teacher is
Mrs Kirk
Mrs Kirk is funny, caring and very kind. She helps us to learn in fun ways.
She is friendly and tries not to shout! Mrs Kirk always solves any problems we have if we tell her.
She loves to sing – especially when we have a spelling test. Mrs Kirk is in charge of DT in school.
The Digestion Diary 11 May
Dear Diary...
We had great fun this week guessing which food had been eaten and transported through the digestive system. We wrote diaries, showing off our Science knowledge and English skills. Even though some of us were a little bit reluctant to read to the rest of the class, we all tried our best and had a go.
Science 27 April
We had a great time this week learning about the digestive system.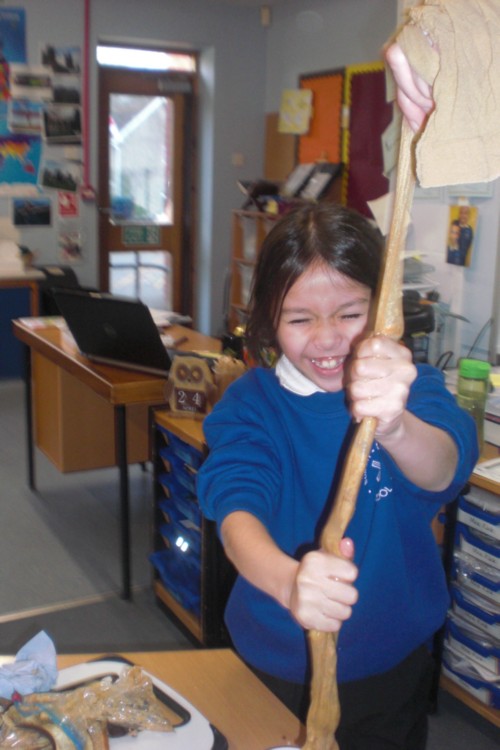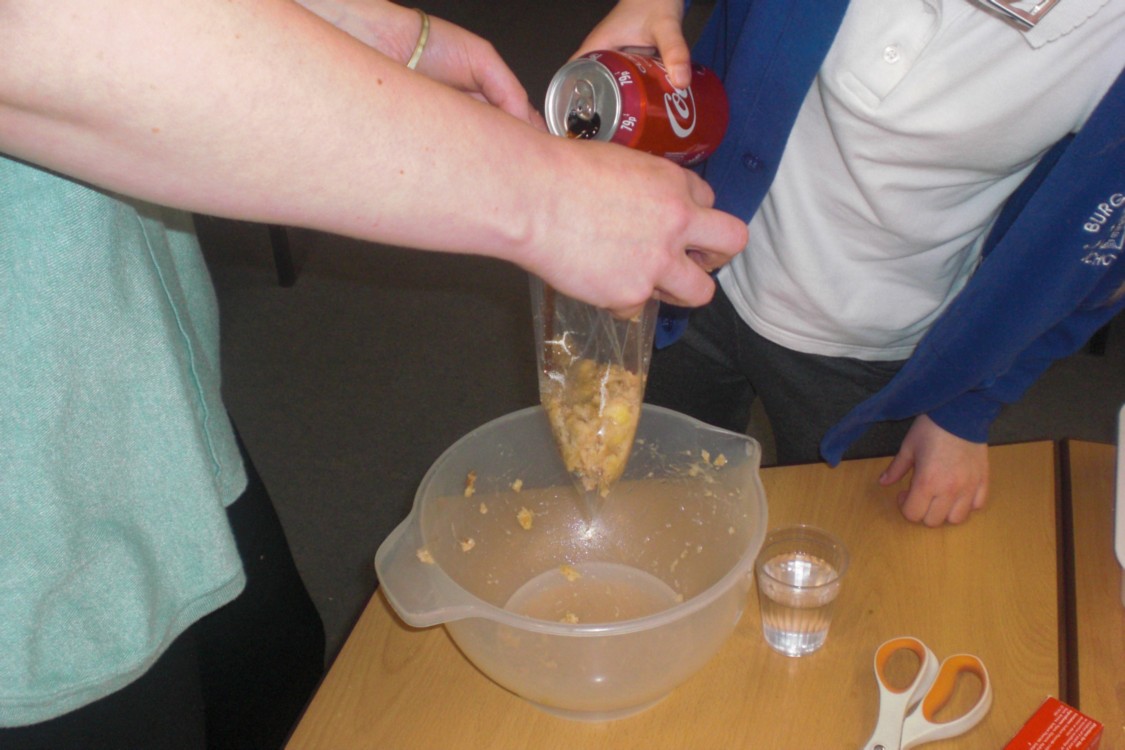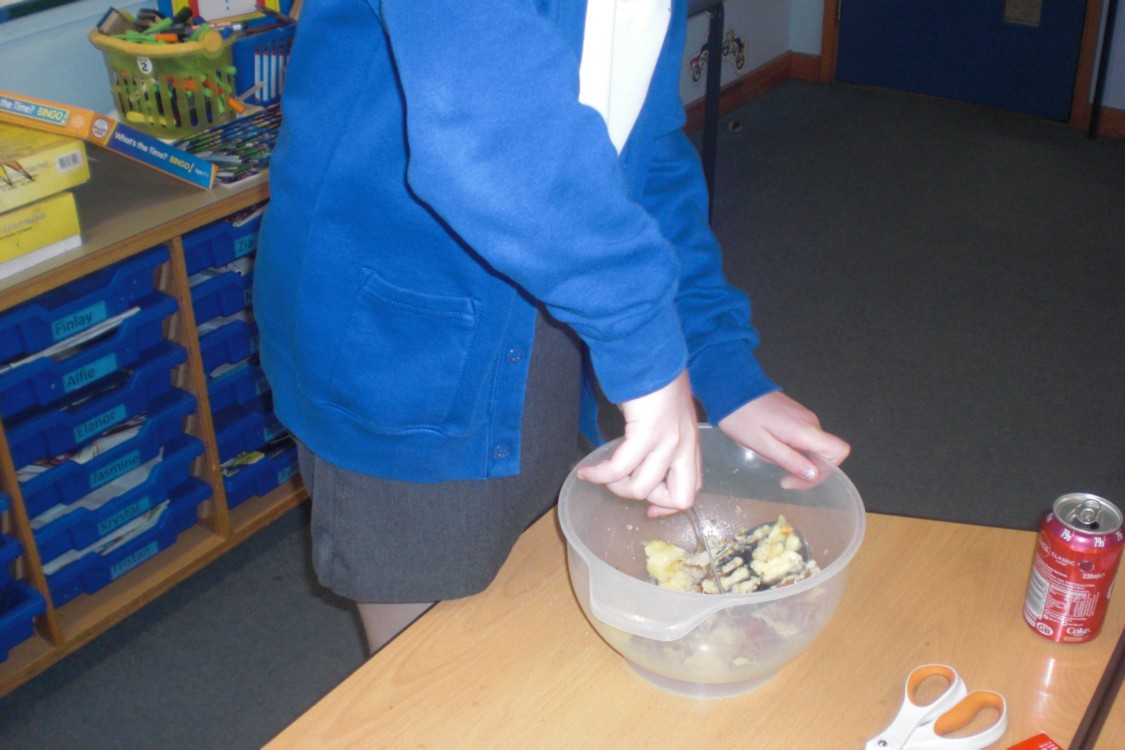 Telling the Time 23 March
This week we have started some work on time in Maths. It is apparent that many children are not able to tell the time confidently yet.
By the time children reach Year 4 it is assumed that they can already tell the time to the nearest minute, using both digital and analogue clocks.
Therefore, as an ongoing homework, please practise telling the time, using clocks and watches that they may have at home. This needs to be an ongoing homework as telling the time is something they need LOTS of practise at. There are lots of opportunities for looking at time in different situations, for example TV guides, bus timetables, cooking (time in and out of the oven etc.).
WeI would be grateful for your support with this as there is only so much time in school (please excuse the pun), that can be allocated to 'time', therefore your participation in this is vital.
Jeffrey the Maggot 9 March
We had a great afternoon exploring the journey of Jeffrey.
Ask your child about the story.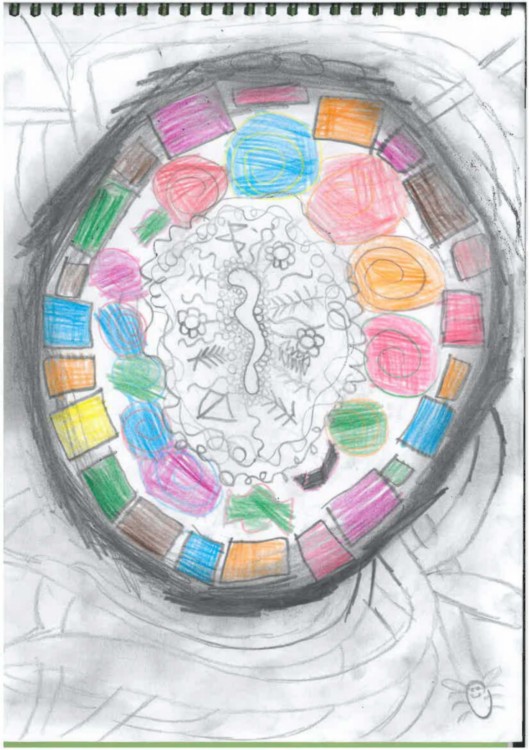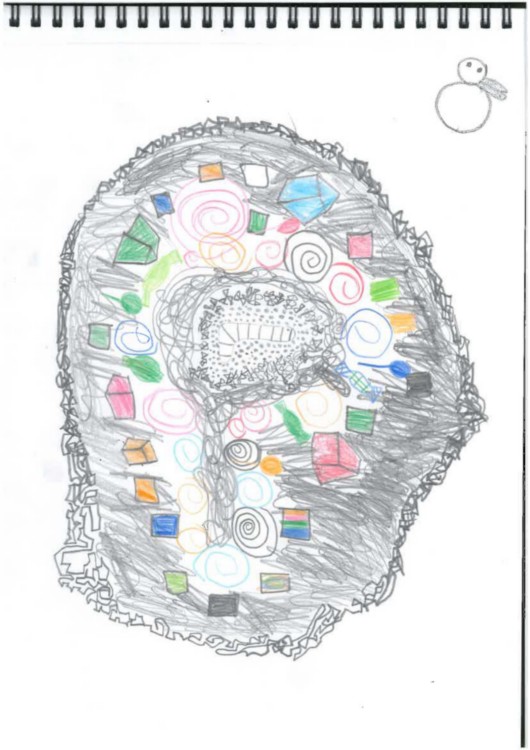 Lent 9 February
We had a great time today learning about Lent and making yummy pancakes.
We're Going on a ? Hunt 5 February
This week we have been writing our own stories inspired by the famous, 'We're Going on a Bear Hunt' by Michael Rosen.
We hope you like them: Read our poems
Fractions! Fractions! Fractions! 19 January
We have been extremely busy this week identifying and calculating equivalent fractions. Mrs Kirk was very impressed with our perseverance.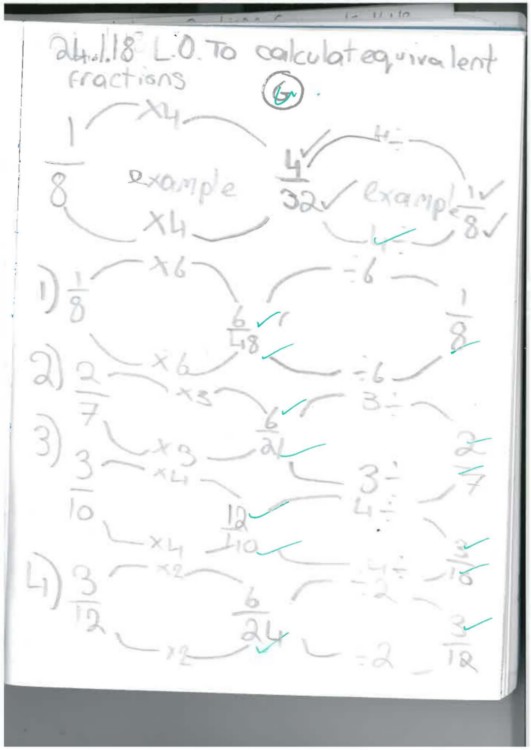 Science 12 January
We had a great time in Science - creating lots of noise!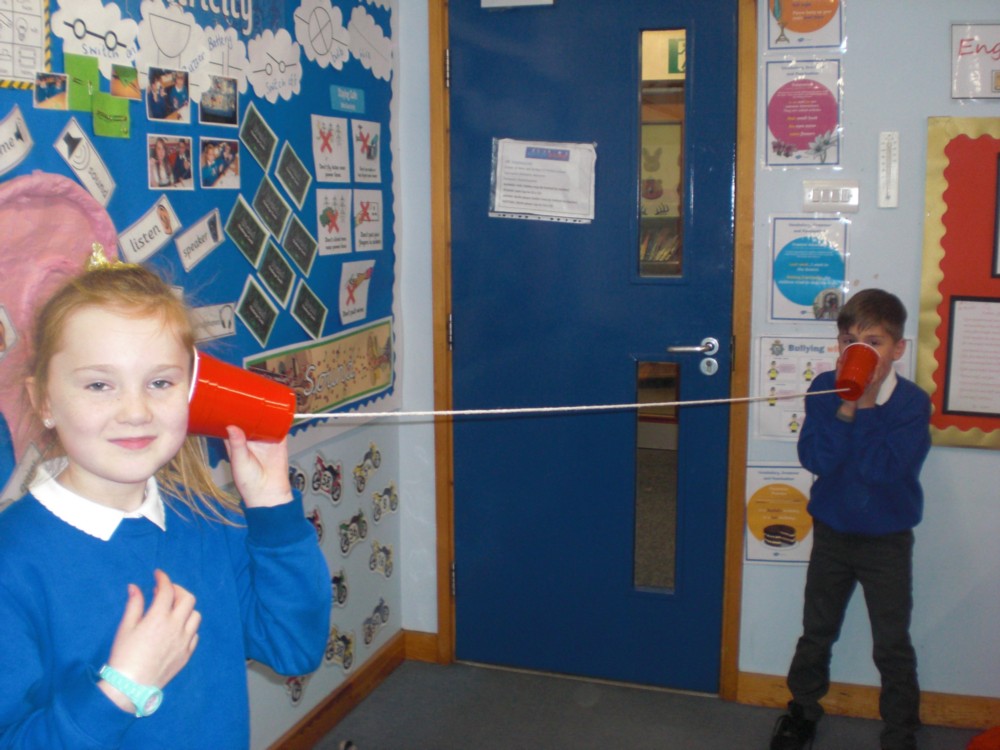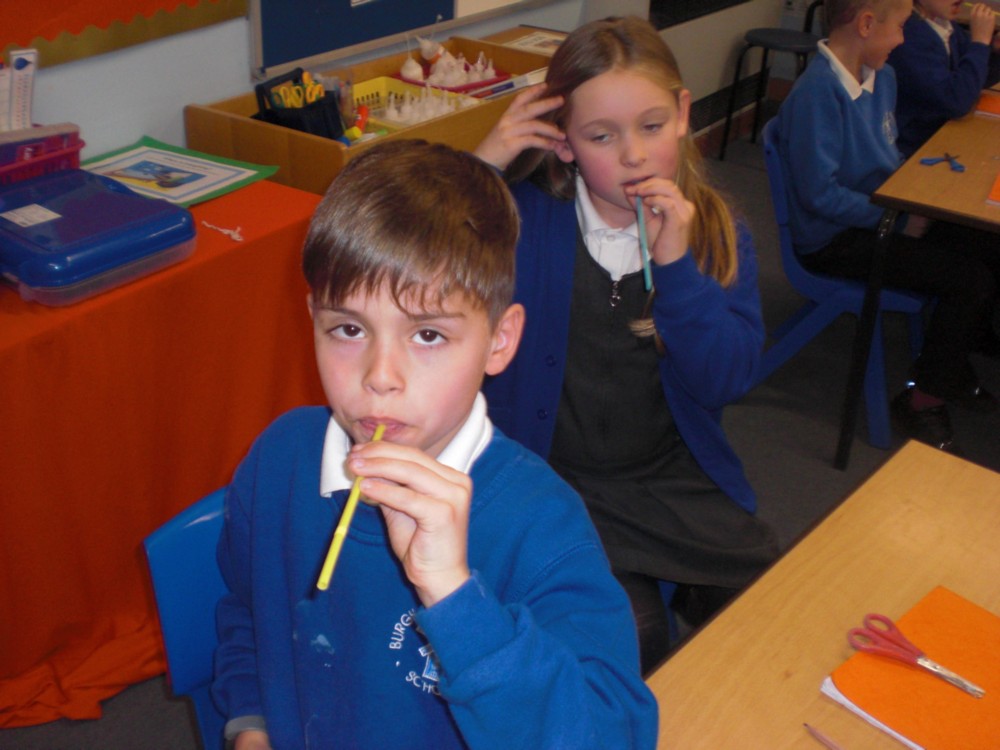 Fabulous Work 12 January
Mrs Kirk was very impressed this week with this fabulous, extra homework.
Sound 5 January
This week we have been exploring sound, in Science.
We had fun using the tuning forks and looking at vibrations.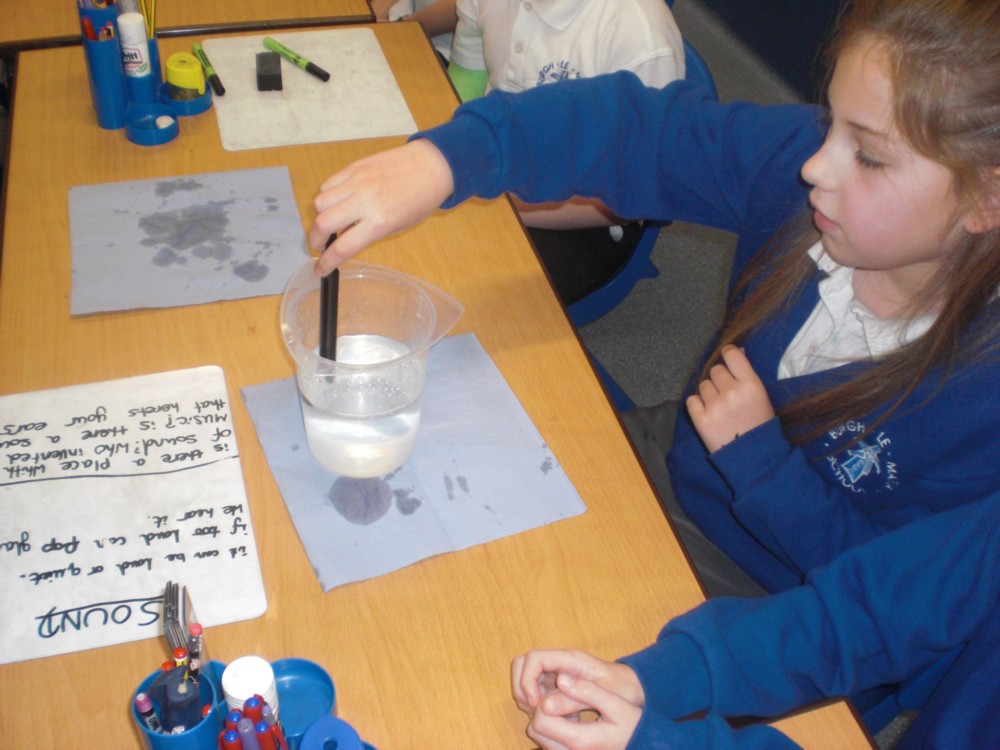 The Holy Trinity 15 December
We created a Kenning style poem linked to the Holy Trinity.
We hope you like it.
Time starter
Miracle maker
Promise keeper
Fruit grower
Stable Sleeper
Energy booster
Space maker
Eye opener
Life giver
Garden planter
Devil crusher
Hand holder
Earth shaper
Cross carrier
Cheerer upper
Mud modeller
Grave buster
Heart warmer
Christmas Arts Day 8 December
What an amazing time we had on Monday. We made fabulous Christmas decorations. We even had a visit from the Mayor.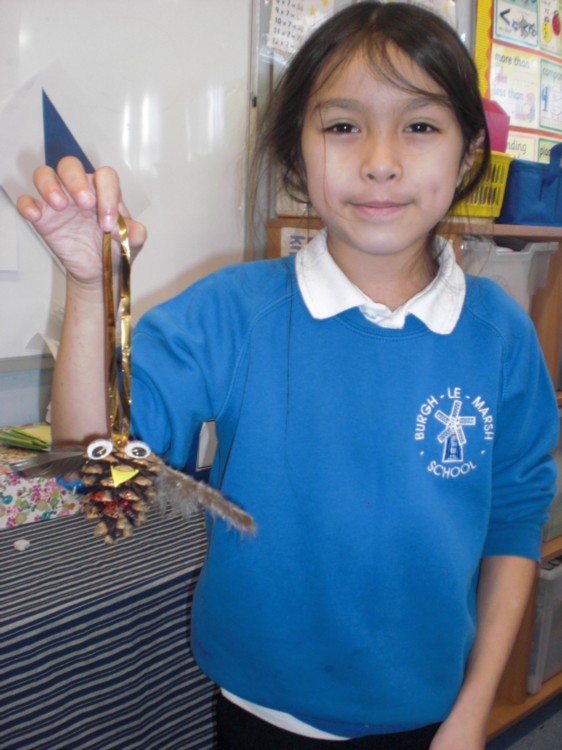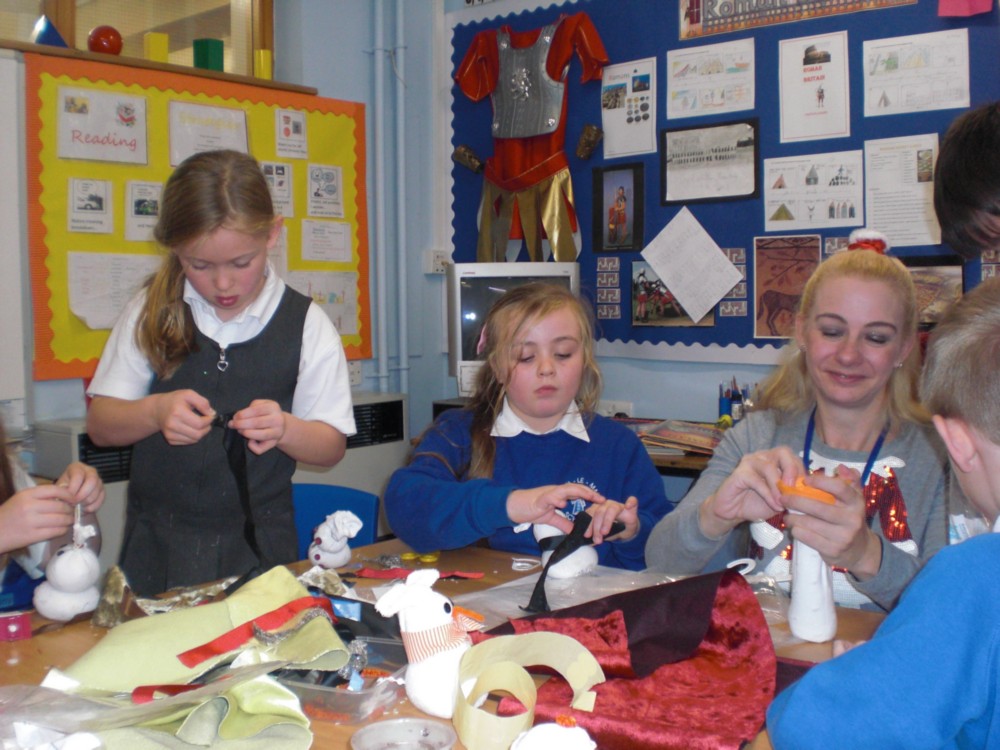 Design and Technology/Science and Maths! 8 December
The week continued to be exciting when we were told about designing and making our very own electric times table games. As you can see we have been very busy.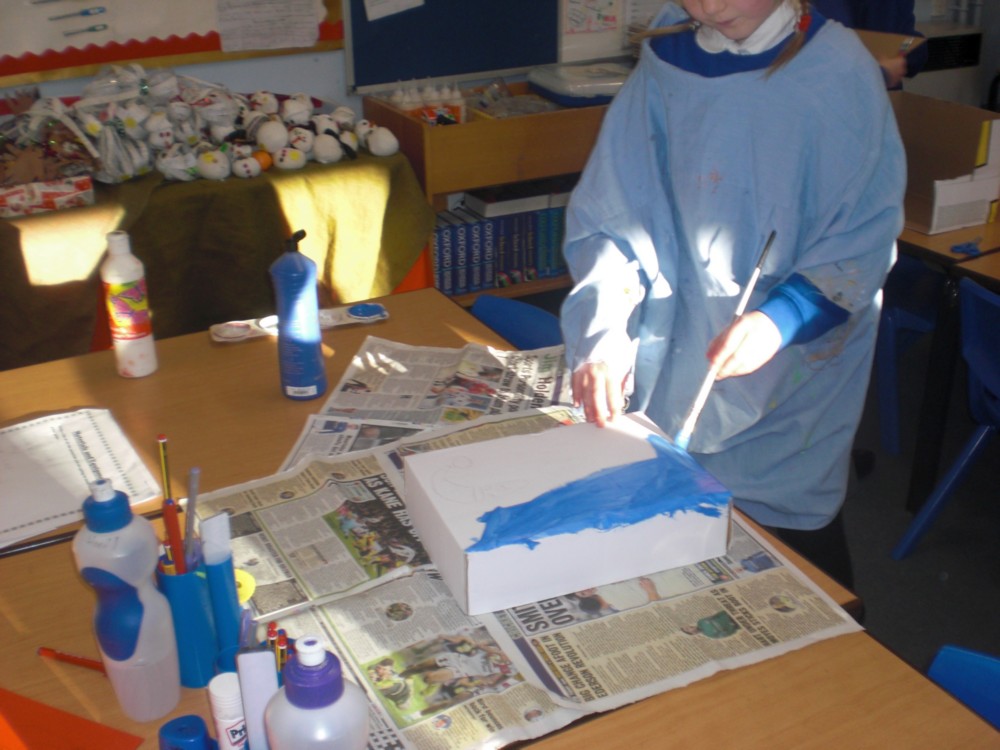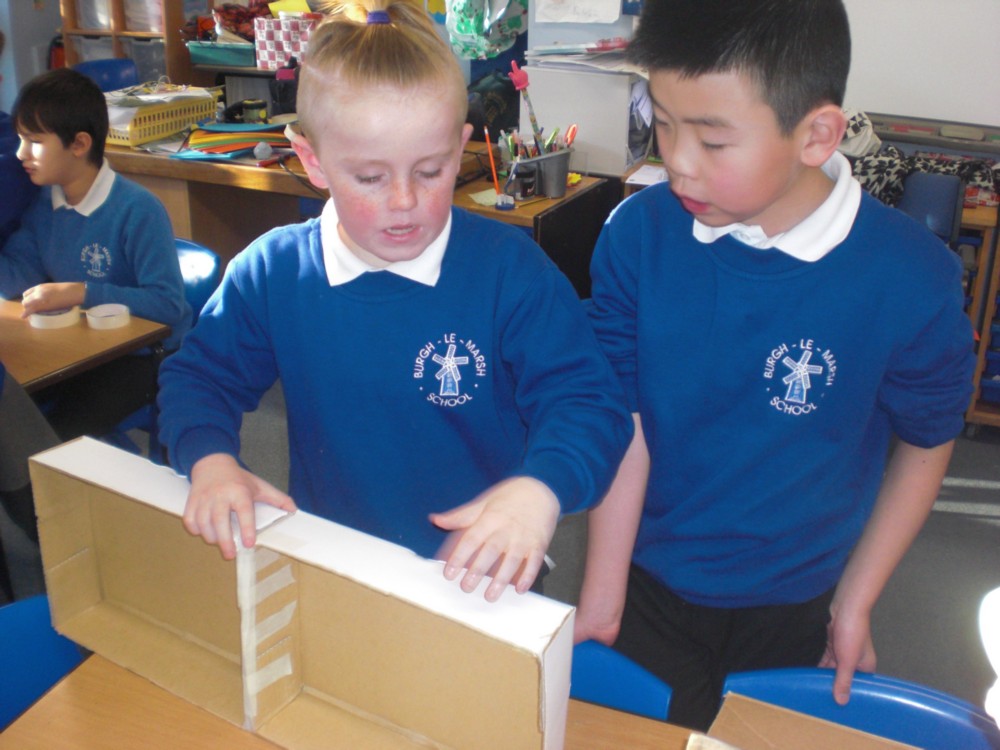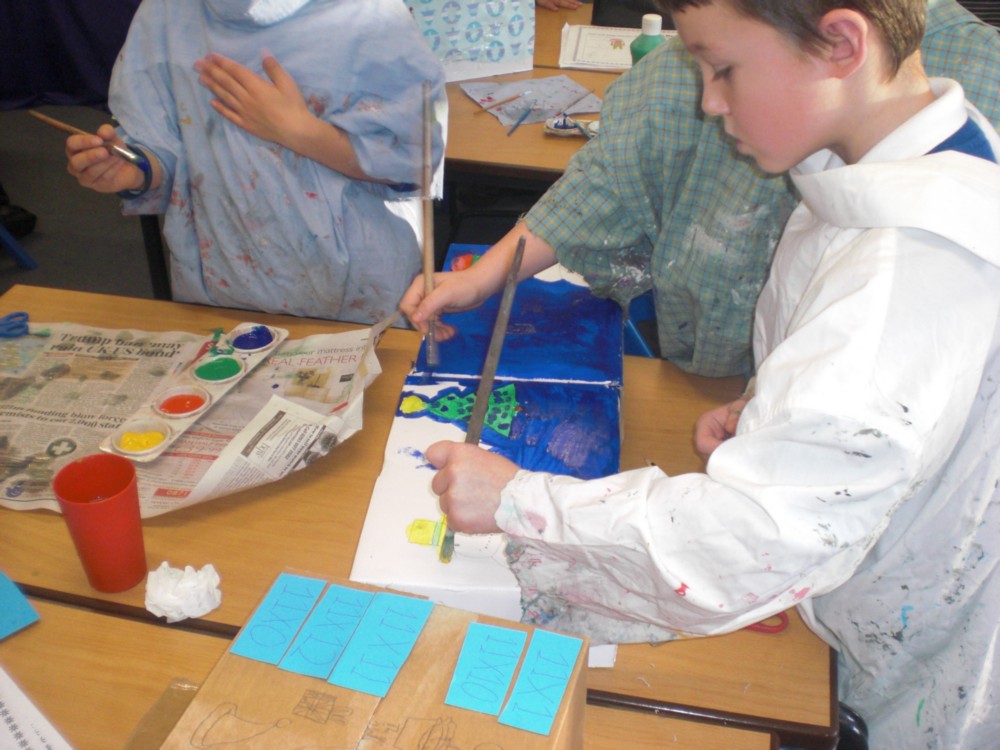 Roman Honey Cakes 24 November
We had a fabulous time this week making Roman Honey Cakes. The Romans did not have sugar so they used honey to sweeten their food. We had to use all our cooking skills, reading skills and teamwork to make these wonderful cakes. Most of us loved them!
Science 17 November
This week, we conducted our own investigations. We tested materials to see if they were conductors or insulators by putting them into our circuits. We discovered that most metals were good conductors and therefore completed our circuits and allowed the bulbs to light up.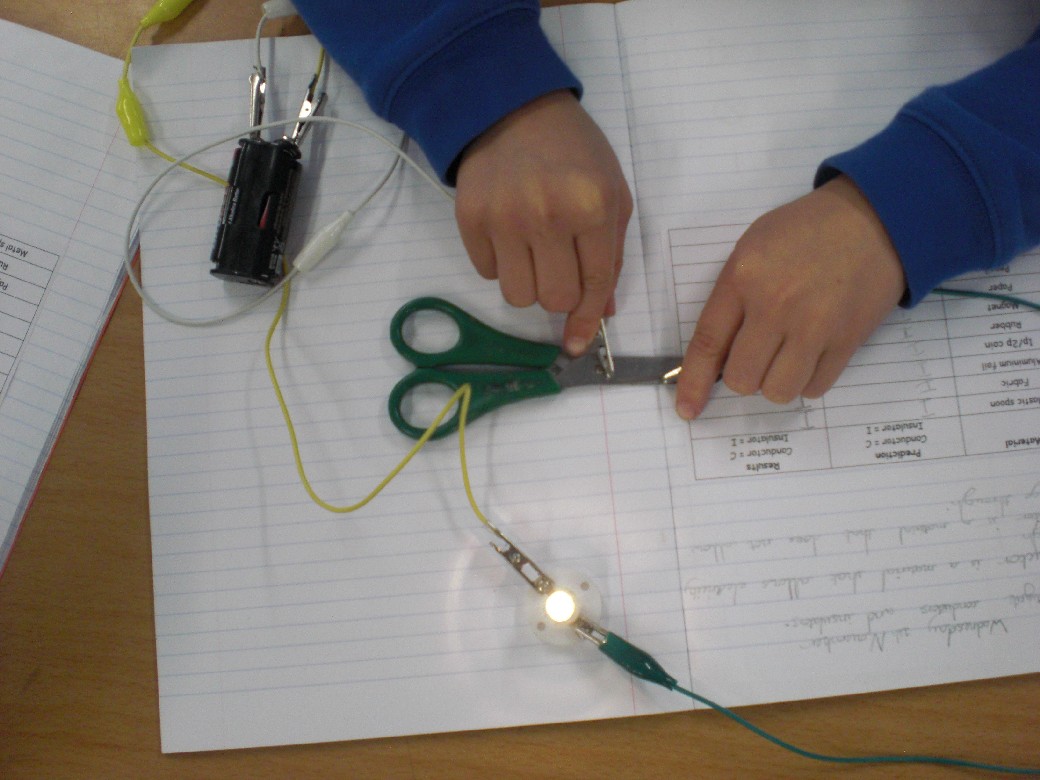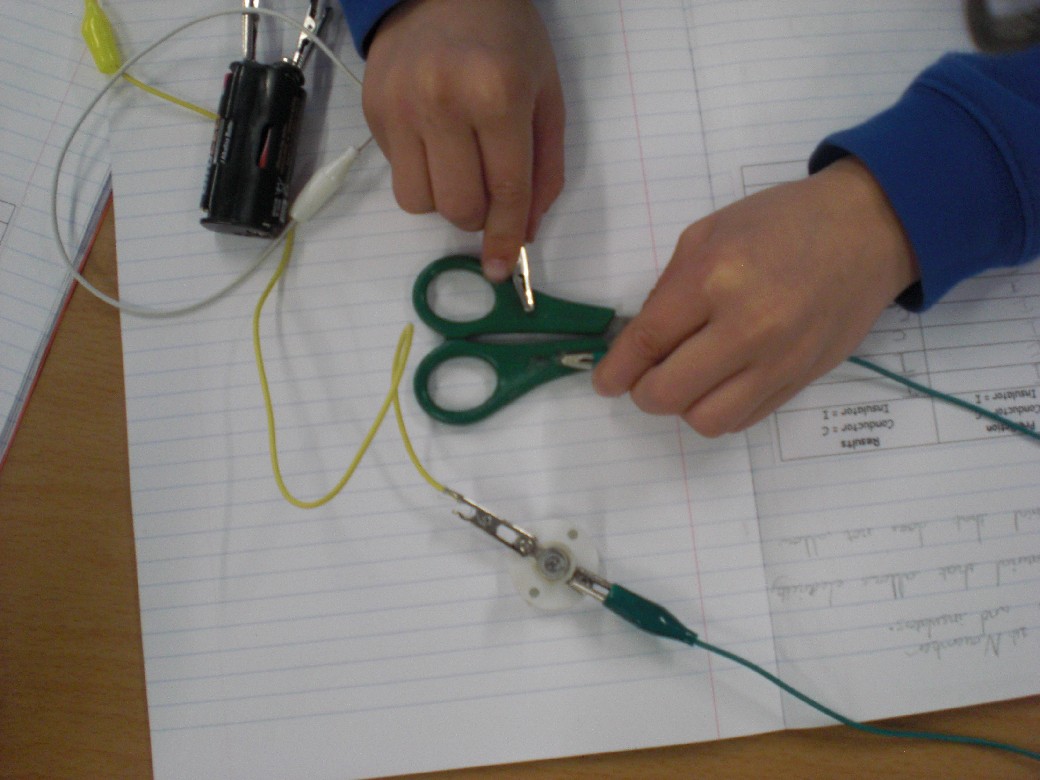 Electricity 10 November
This week, we have been exploring electrical circuits. We discovered that the circuit has to be complete(continuous) to enable the bulb to light up.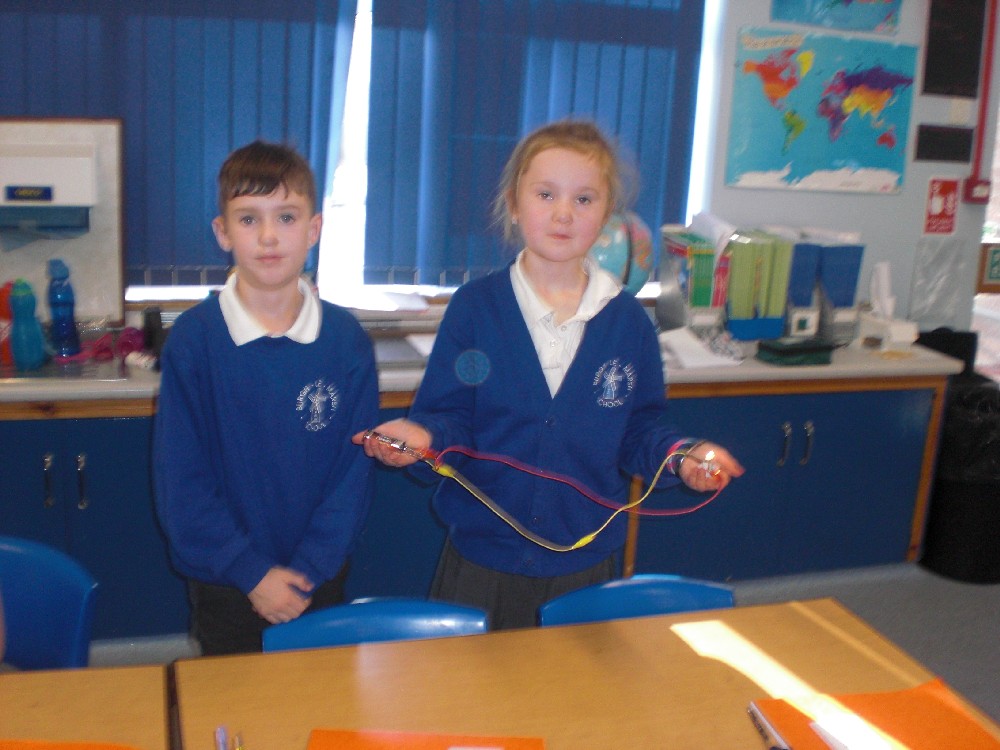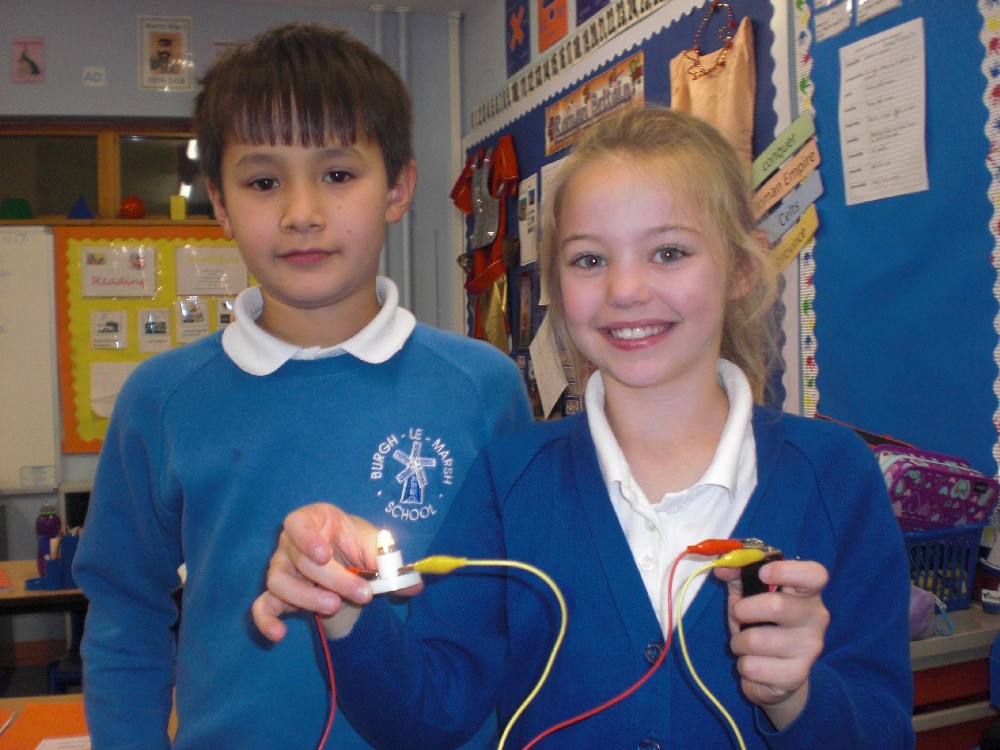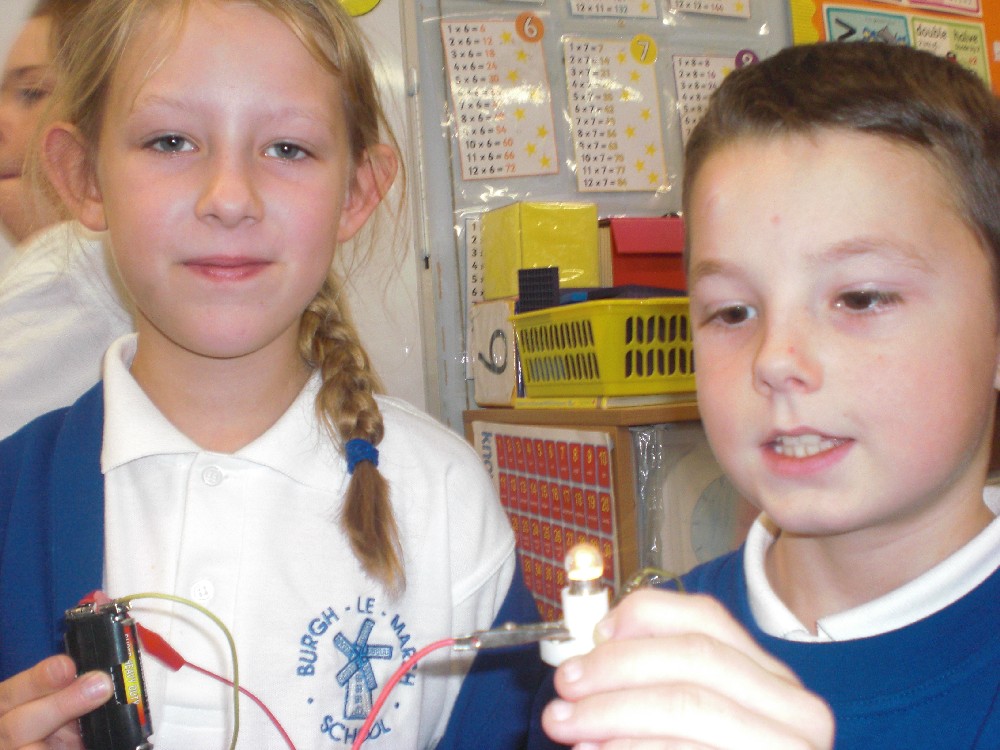 Fronted Adverbials 4 November
We had great fun this week exploring sentences. We had to identify fronted adverbials and include all the correct punctuation.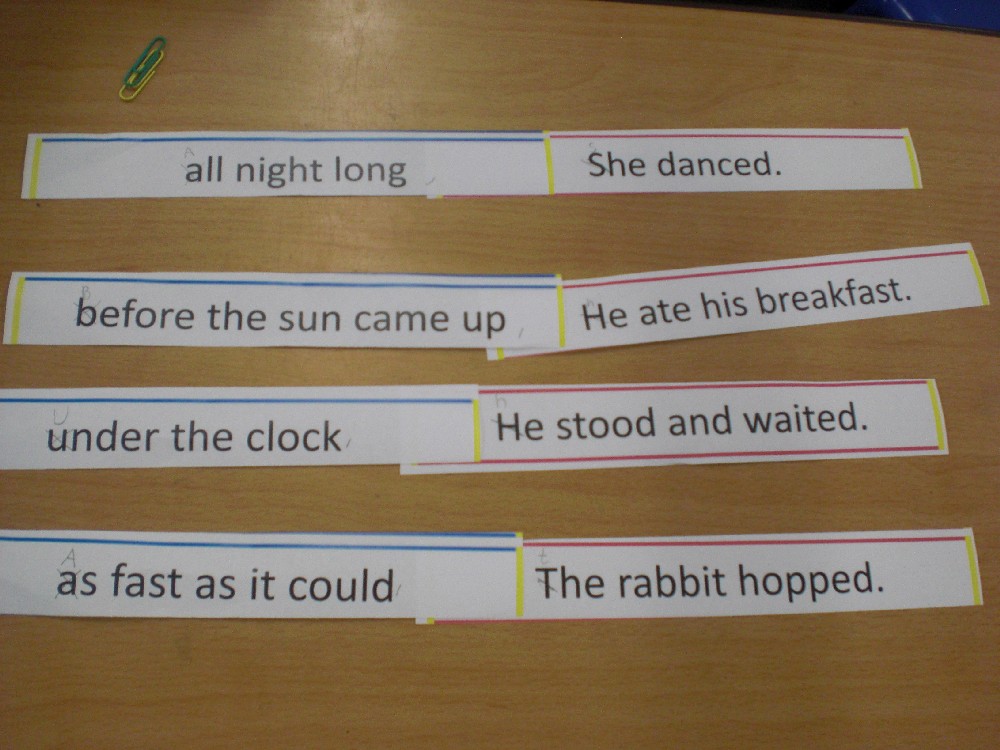 Representing Numbers 20 October
We had a great time this week exploring numbers. Miss Dodd provided us with a fabulous range of equipment which we used to help us represent numbers with our partner.
P.E – Gymnastics 13 October
This week in P.E, we have been focusing on different balances. We also worked in groups to create simple sequences.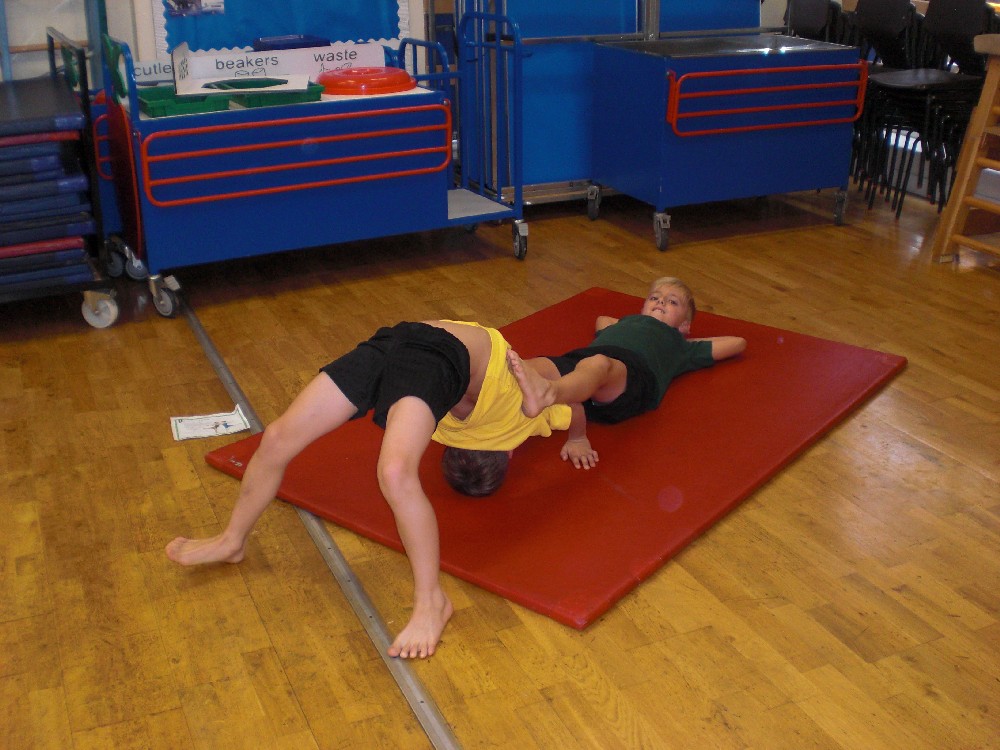 Negative Numbers 6 October
This week we have been learning all about negative numbers.
We also had to work in a team to solve a mathematical challenge.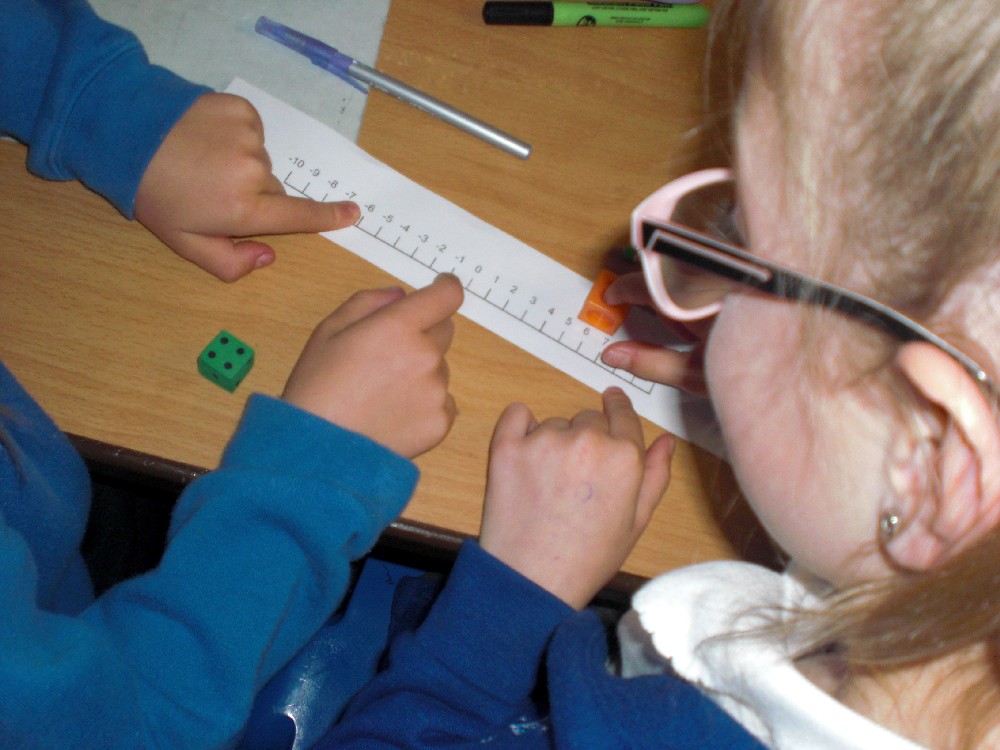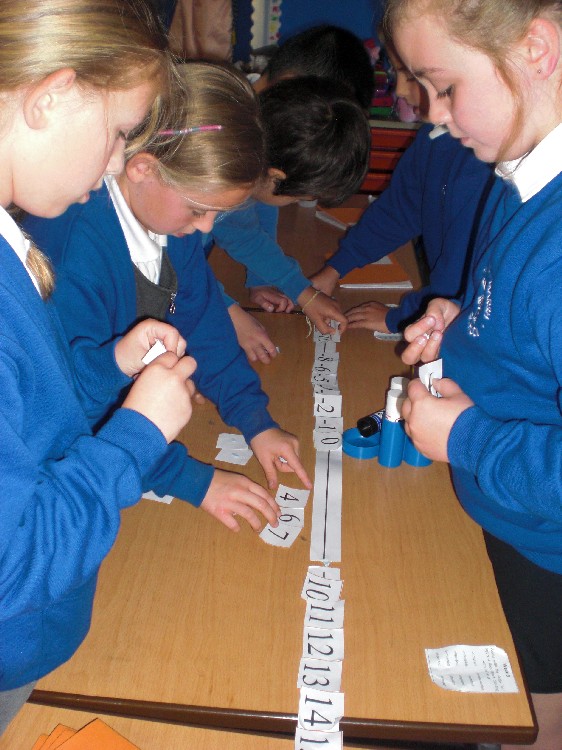 The Tunnel has arrived! 2 October
Wow! What a great time we have had this week exploring the various tunnels in our classroom. We then used our experiences to write creatively. We shall be continuing our tunnel adventures next week.
Roman Numerals 22 September
We had a great time exploring Roman Numerals. We had to recreate the correct Roman Numerals using our sticks and bundles. Mrs Kirk was very impressed with our knowledge.
Music 15 September
We started the week with an introduction to the Ukulele, which we all thoroughly enjoyed.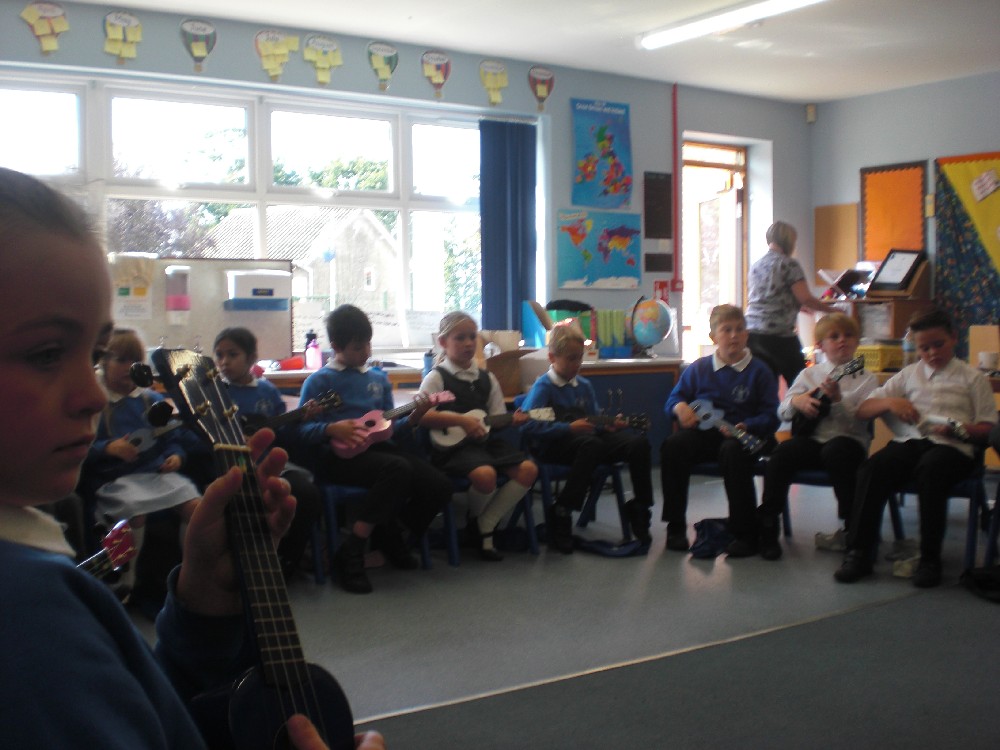 English 15 September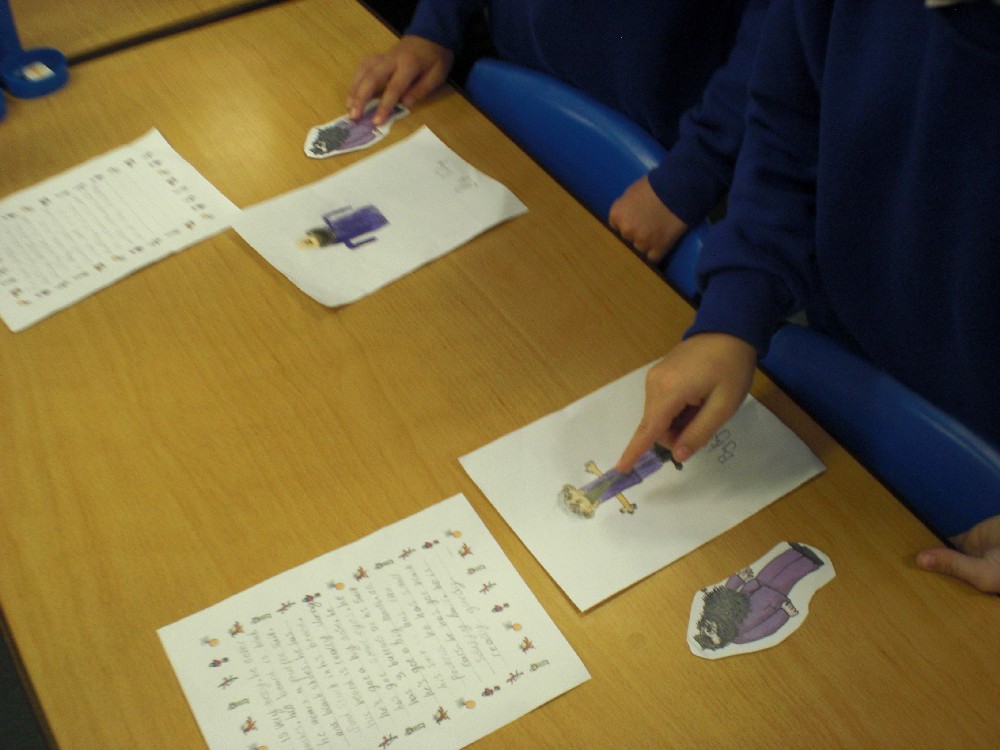 We ended the week with descriptive writing linked to our class story – The Twits. We had great fun using the descriptions to create an illustration of the characters.
What a great week!
We have settled into year 4 really well and we have enjoyed getting to know each other again. We made silhouette faces showing all the things we enjoy. We hope you like them.