Welcome to Year 4
Using Ogham Script 27 June
Year 4 have been exploring Ogham script as part of their Anglo Saxon topic work. They planned and designed their own standing stone and then made their design out of clay.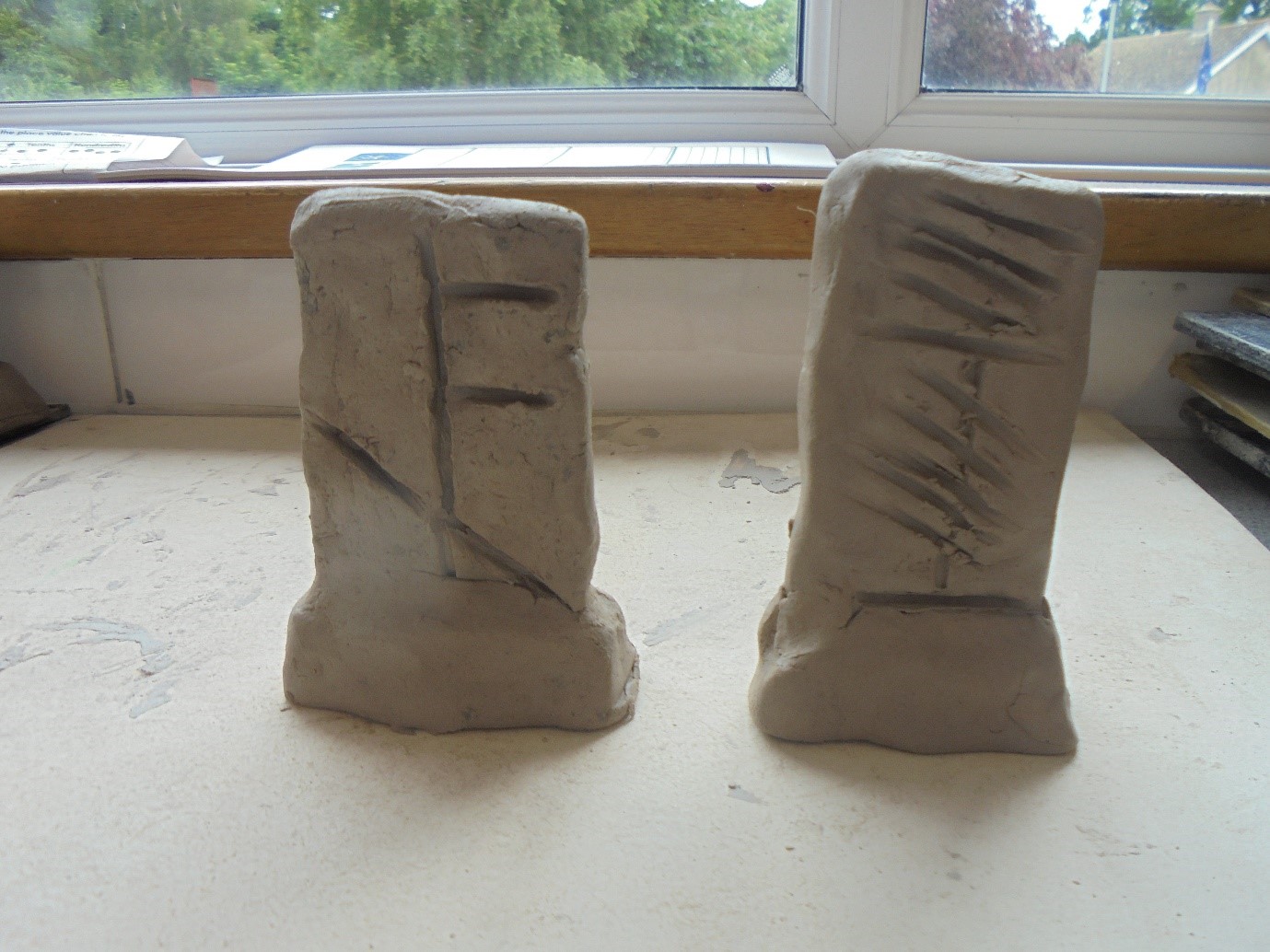 Our Teacher is
Mr Anderson
Hello! I'm Mr Anderson and I am the Year 4 teacher as well as Deputy Headteacher. I enjoy seeing children pass through education knowing that we have had such a positive impact on preparing them for their next stage in their school career. Outside of school, I enjoy playing cricket and golf.
Anglo-Saxon 'History off The Page' 4 June
Year 4 kicked off this term's topic work about the Anglo-Saxons with a fantastic activity packed day. The children, many of whom were dressed as Anglo-Saxons, spent the morning visiting various activity stations. They were able to have a go at weaving, make 'elf faces', make and use their own ink and make a necklace to disguise themselves as Vikings! In the afternoon, we were back in the present day and the children took on the role of archaeologists, excavating artefacts and using their new found knowledge to identify the objects and work out who may have used them. A great big thank you to the adult helpers who gave up their time to make the day a success.
Mark Lewis-Francis 17th May
Ten lucky Year 4 children were chosen to attend an athletic skills event at Skegness Grammar School last week and met GB Olympic Gold Medal sprinter, Mark Lewis-Francis. The afternoon started with a question and answer session where Mark gave an insight into the life of an Olympic athlete. The children were shown footage of the 4x100m men's relay final in Athens 2004 which showed Mark running the final leg to clinch victory for Team GB and for him to realise his lifetime dream of winning an Olympic Gold Medal.
The children were put through their paces with various drills which worked on their agility, speed and reaction. They also worked as a team to pass a relay baton between them which proved more technical than it looks! The children were promised a race with Mark at the end of the session and he didn't disappoint. They lined up at the start of the 100m ready for the rare challenge of racing a gold medal athlete. Who knows, maybe a future Olympian was on the start line?
Their hard work was rewarded with photo and autograph opportunities and the chance to get a close look at the Gold medal. Mark told the children he was inspired by Linford Christie and I am sure Mark was a great inspiration for the children.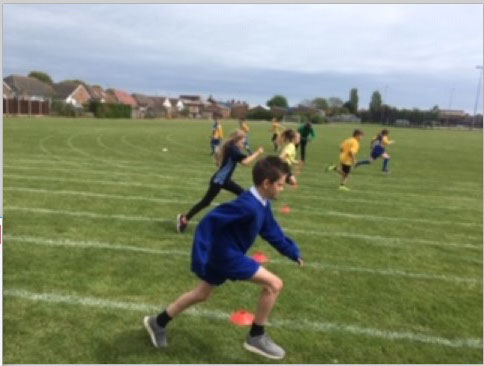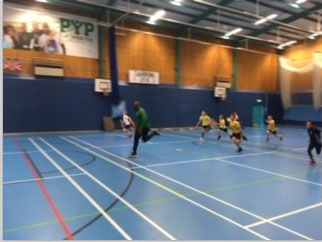 Year 4 Homework - Summer 1
There have been some fantastic pieces of homework this week based around this term's topic, 'Rivers'. Here are just a few of the many wonderful examples.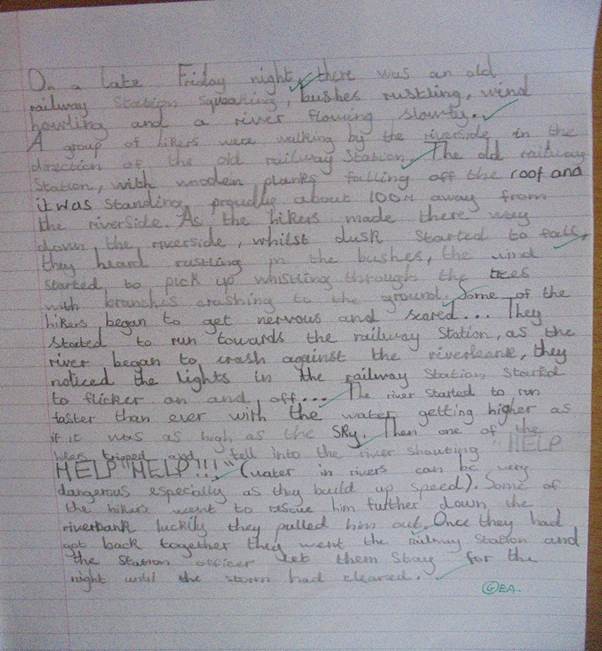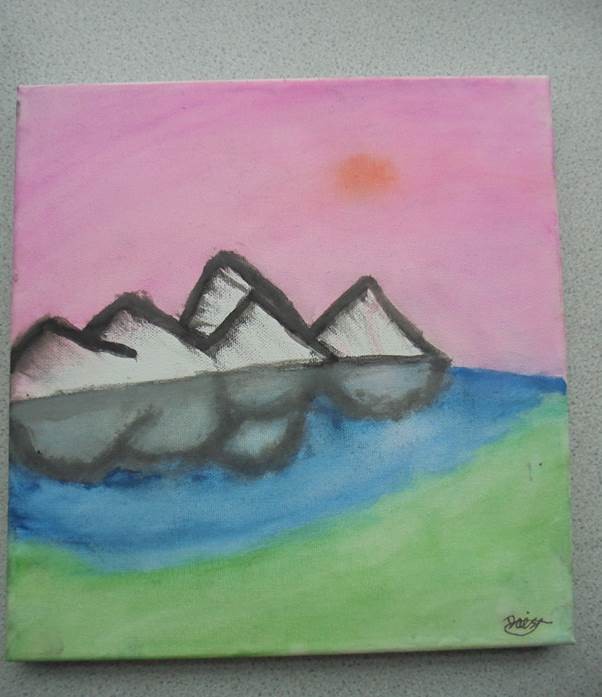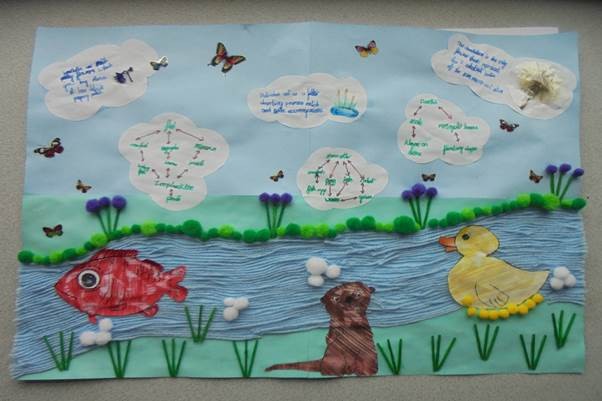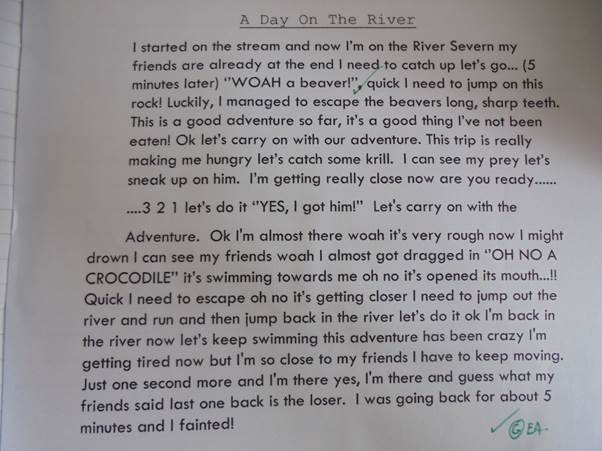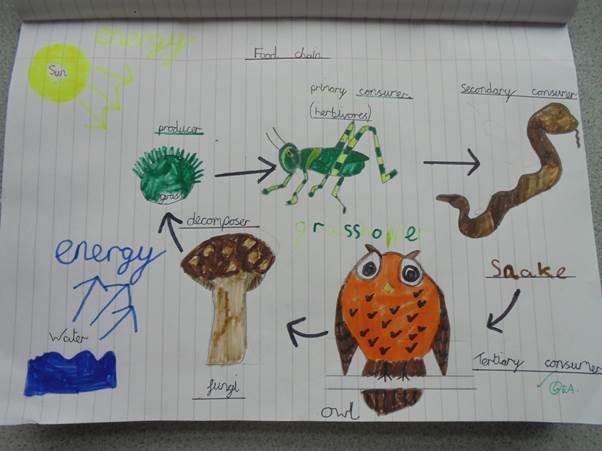 Science- Grouping organisms according to their characteristics 7th May
This week, the class have been looking at different animals and coming up with ways they can be grouped. In preparation for next week's lesson, the children looked in the school grounds for different organisms. They are going to decide how they group them next week. Have a look below at some of the creatures they found. With our school value of respect in mind, the children were very careful not to harm any of the creatures and made sure they were returned to their own habitat.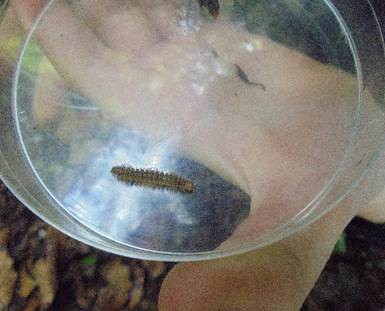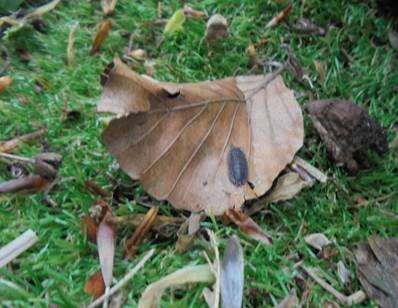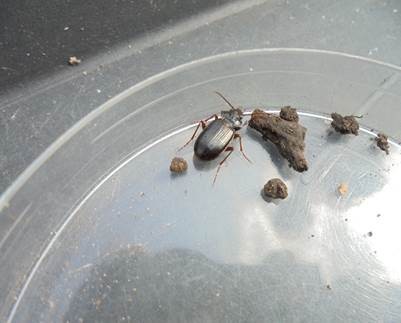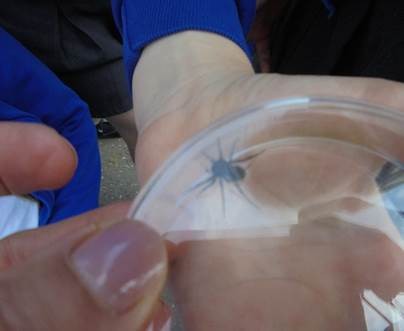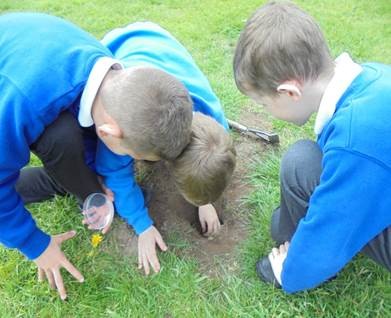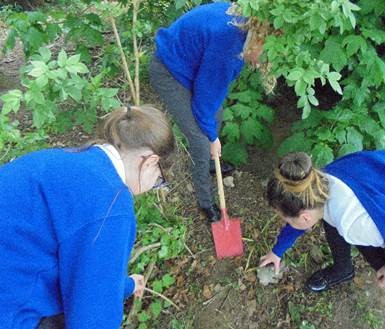 European bridges 20 March
This term, in topic we are learning about Europe. For this week's homework the challenge was to choose a famous European bridge and construct it from any material!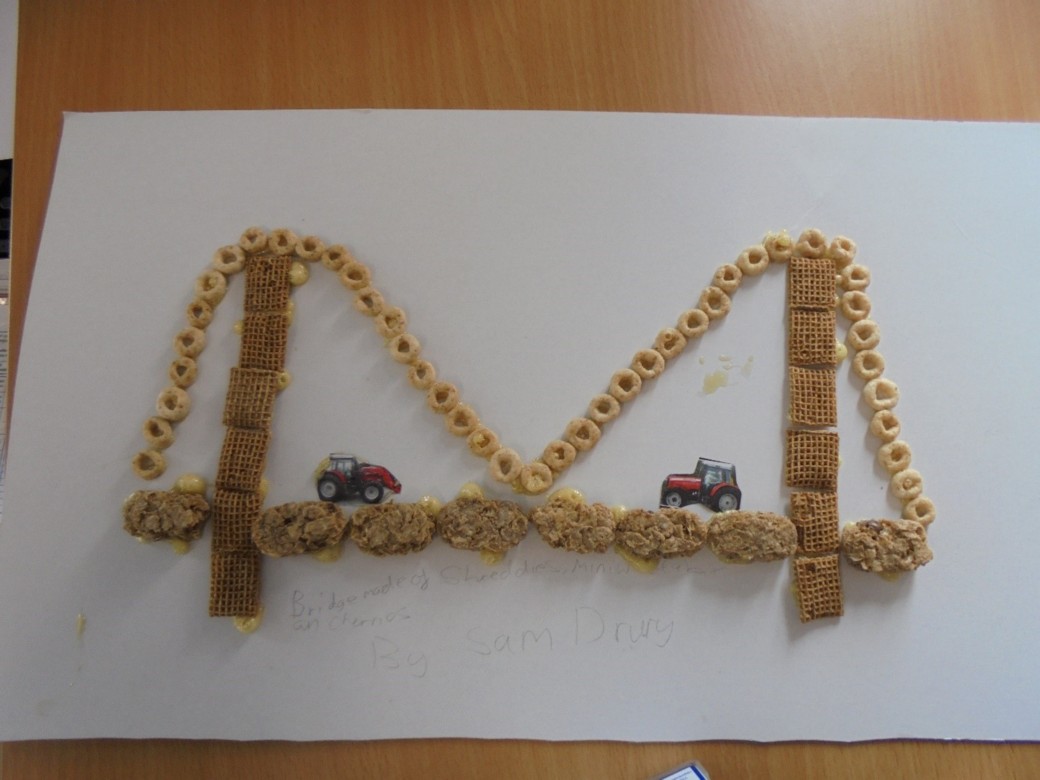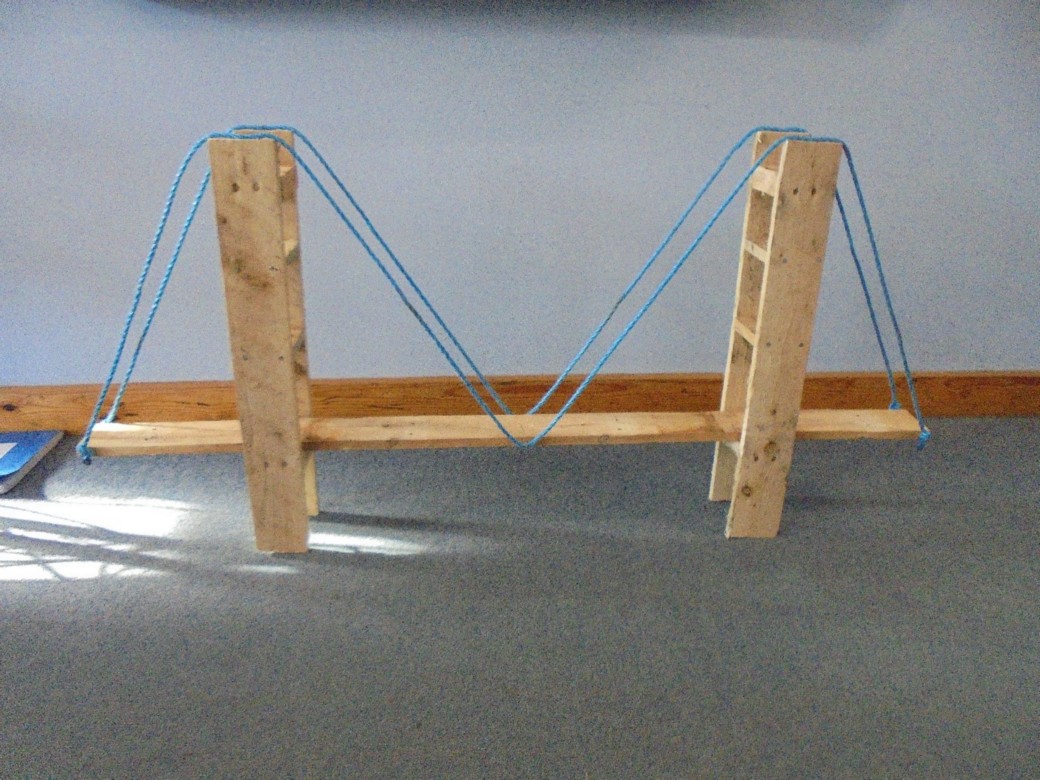 Roman playscript 14 March
Over the past two weeks, in year 4, we have been writing a playscript, in groups of 4. We have identified the key features and used this knowledge to create our own fantastic playscripts. Today we performed the playscripts to the rest of the class and used a range of props.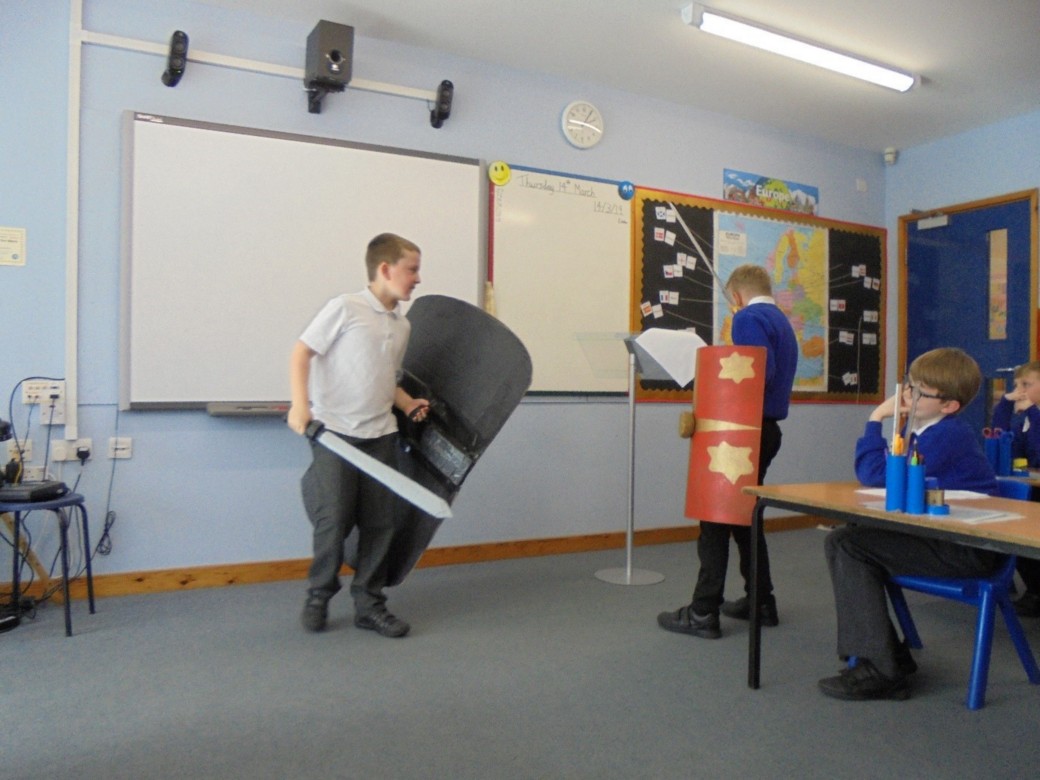 Symmetry 27 February
In maths, Year 4 have been exploring symmetry. They are learning to identify lines of symmetry on 2D shapes. They used a mirror to help work out the different lines of symmetry that a shape had.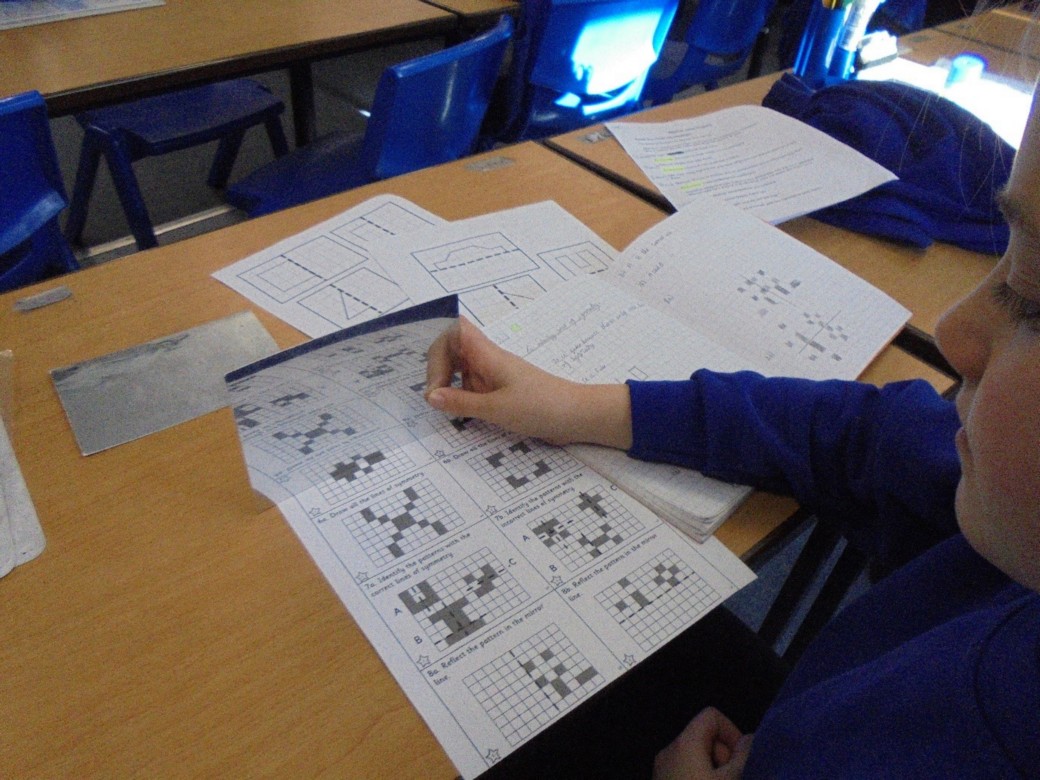 The Ten Commandments February
In R.E, Year 4 have been looking at the Ten Commandments. They thought about their meaning and how they help Christians to live a good life.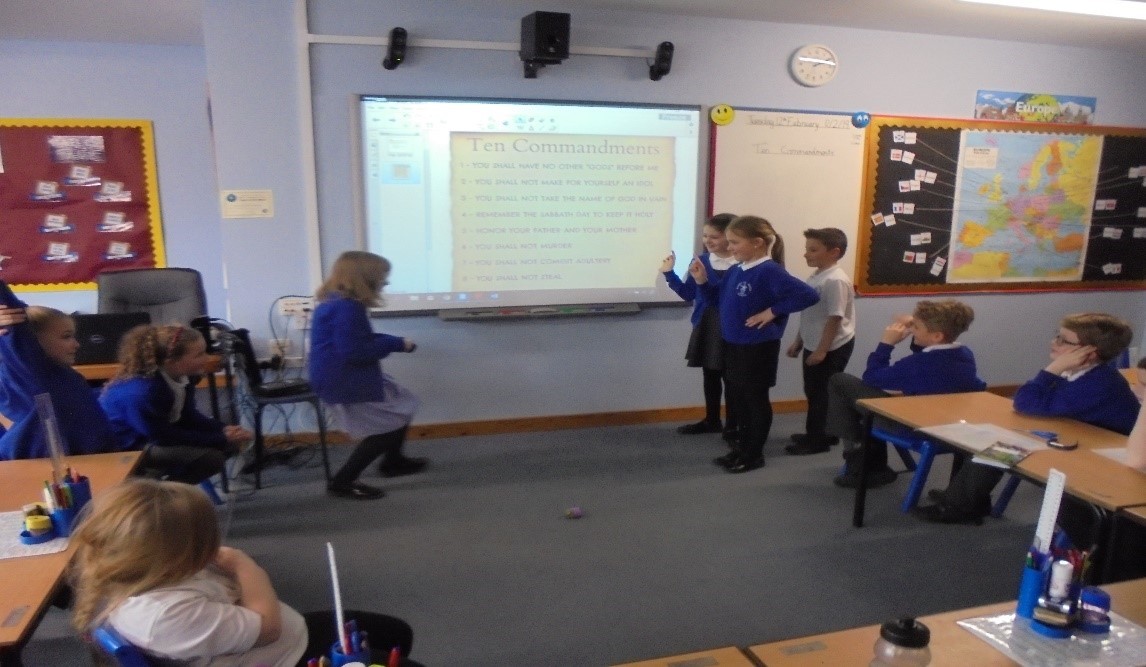 The children had a go at acting out one of the commandments to the rest of the class and then went on to produce a poster illustrating this.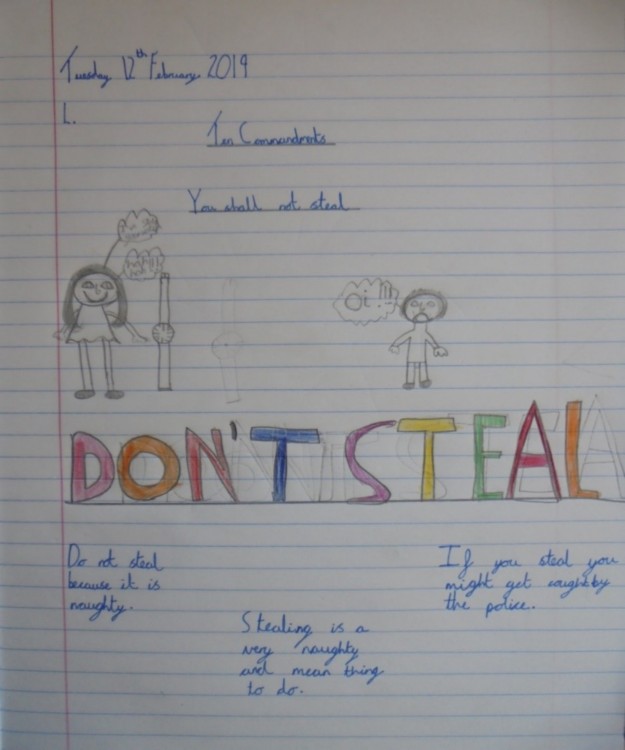 Sound Monday 28th January
In science, year 4 are investigating sound. The children carried out an investigation to find out how far away sound can be heard. They planned what they were going to do, what equipment they would need, how they would make it a fair test and what their prediction was. They then presented their work and findings neatly in their books.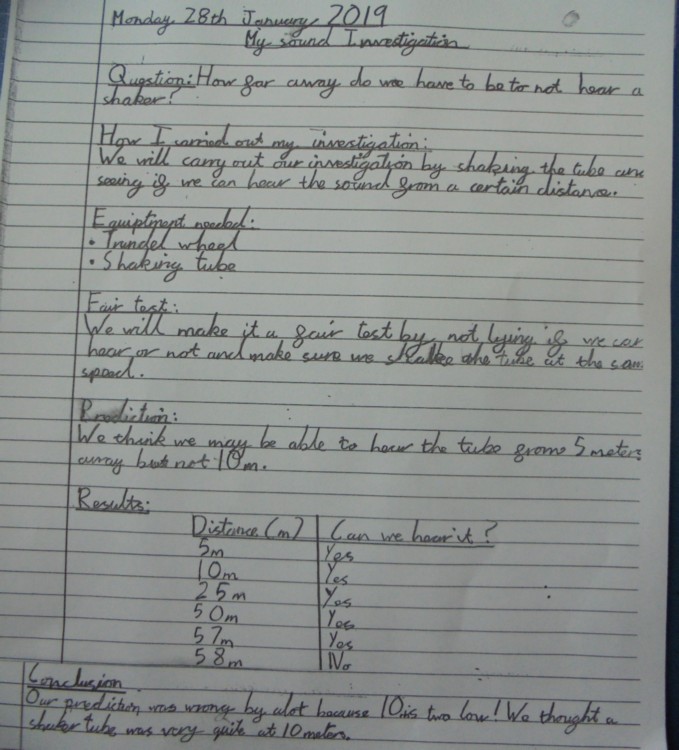 Gladiotors Thursday 17th January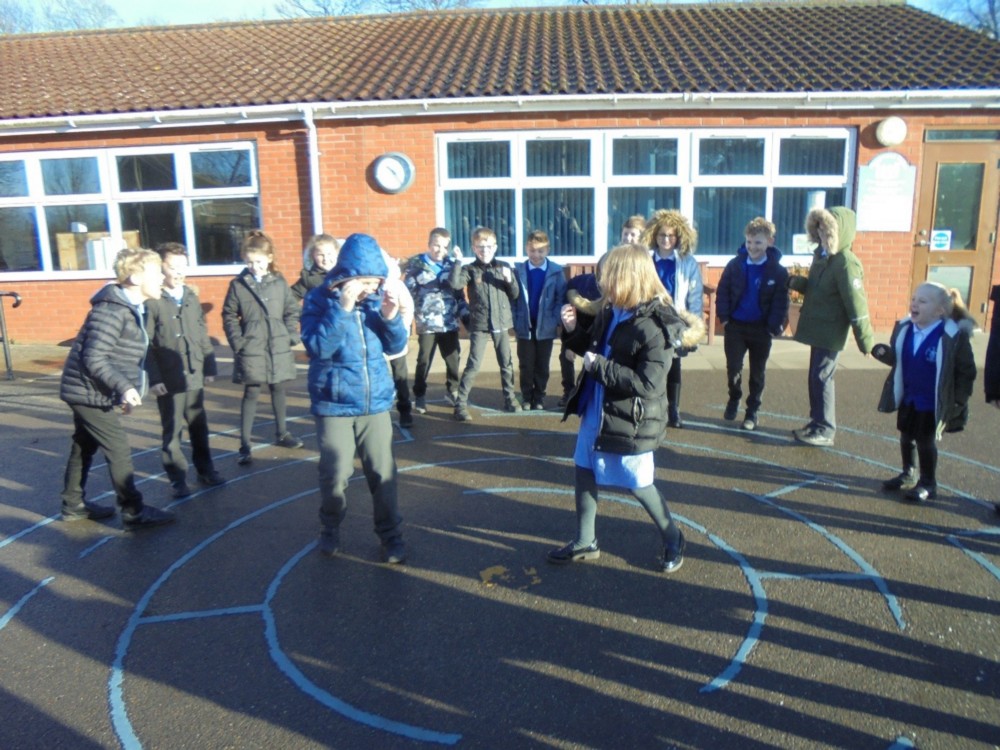 In English, Year 4 are writing about Roman gladiators. To help with their descriptive writing, they re-enacted a scene showing two gladiators in combat in the Colosseum. The children had to show how the crowd of thousands would have behaved when the gladiators were in the arena. They thought about what noises they could hear, what the crowd would be doing and how they would have felt.
Christmas Art's Day December 2018
The wet weather did nothing to dampen the Christmas feeling in Year 4 on Art's Day. A fantastic day was had by all as the children spent the whole day sticking, cutting, cooking and creating to produce some fantastic Christmas crafts. A big thanks go to all the adult helpers who made the day possible. The children will be bringing their wonderful creations home at the end of term.
Roman Shields November 2018
Year 4 have been learning all about the Romans and their way of life. As part of their homework, they made Roman shields which as you can see were amazing! We used these to act out the various formations that the Roman army used. Make sure you ask your child all about the 'Tortoise' and 'Pig's Head'.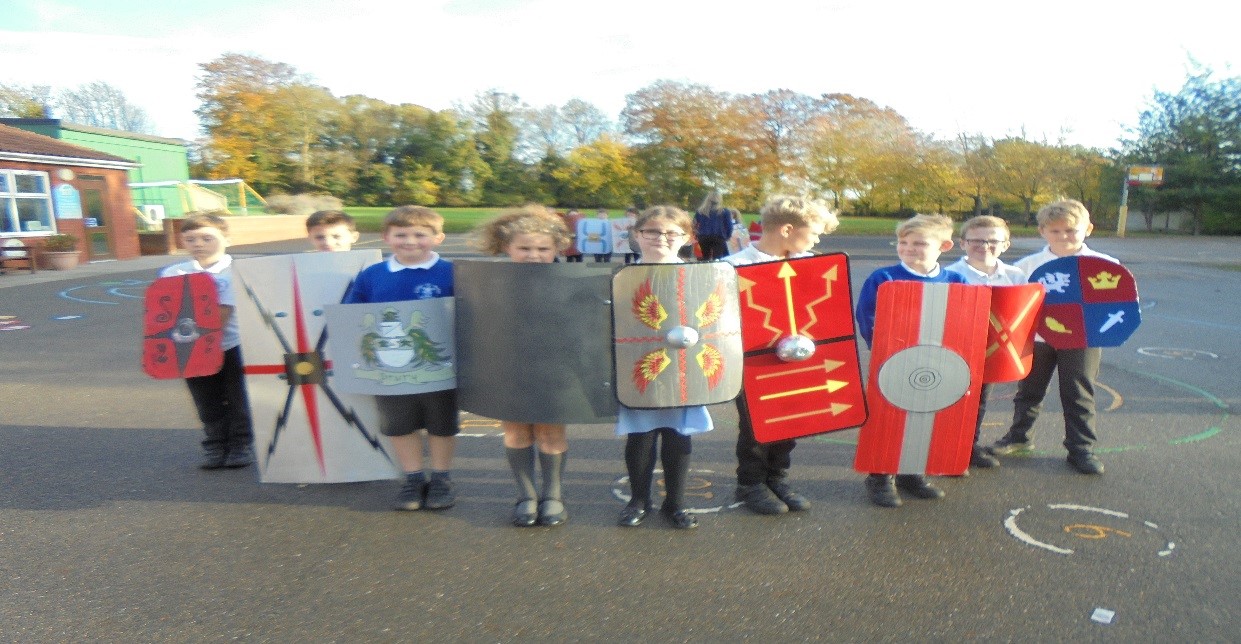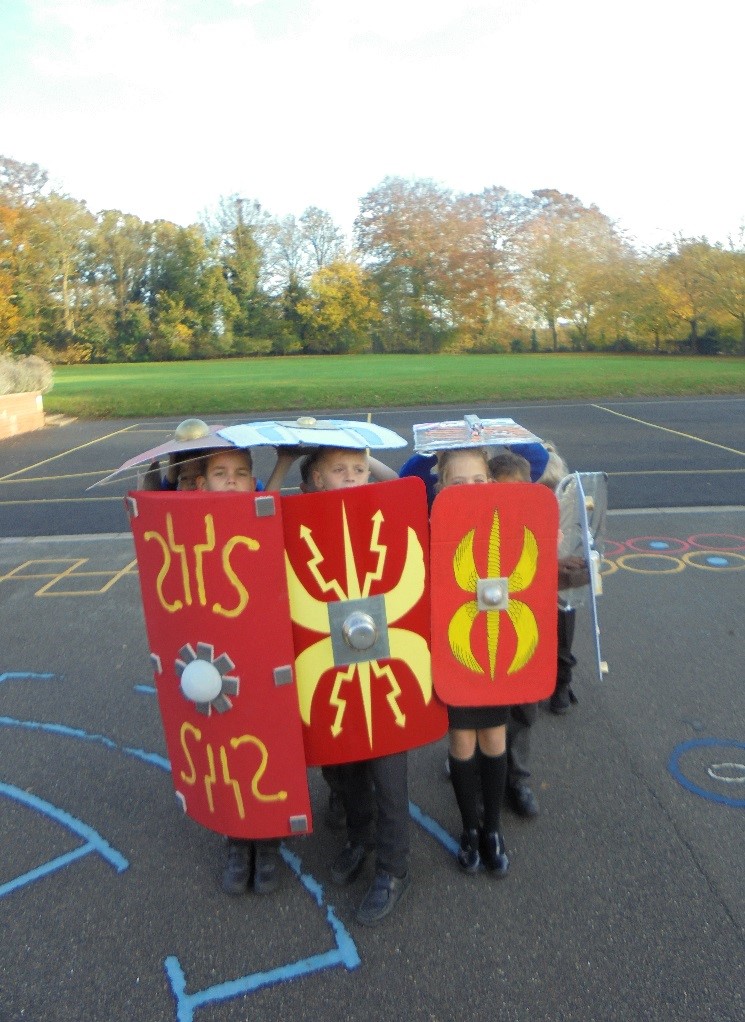 Art Sculptures October 2018
During this term in art, Year 4 have been looking at sculptures which show the human form. They used pipe cleaners to create a maquette which they then used to help them create their own sculpture using clay.