Welcome to Year 4
Bridge building Tuesday 17th March
Over the course of the term, our Topic has been Europe, every week children have to pick one task from a possible three to complete for their homework. This week, one of the tasks was to make a European bridge out of any material of their choice, please see some of the results below: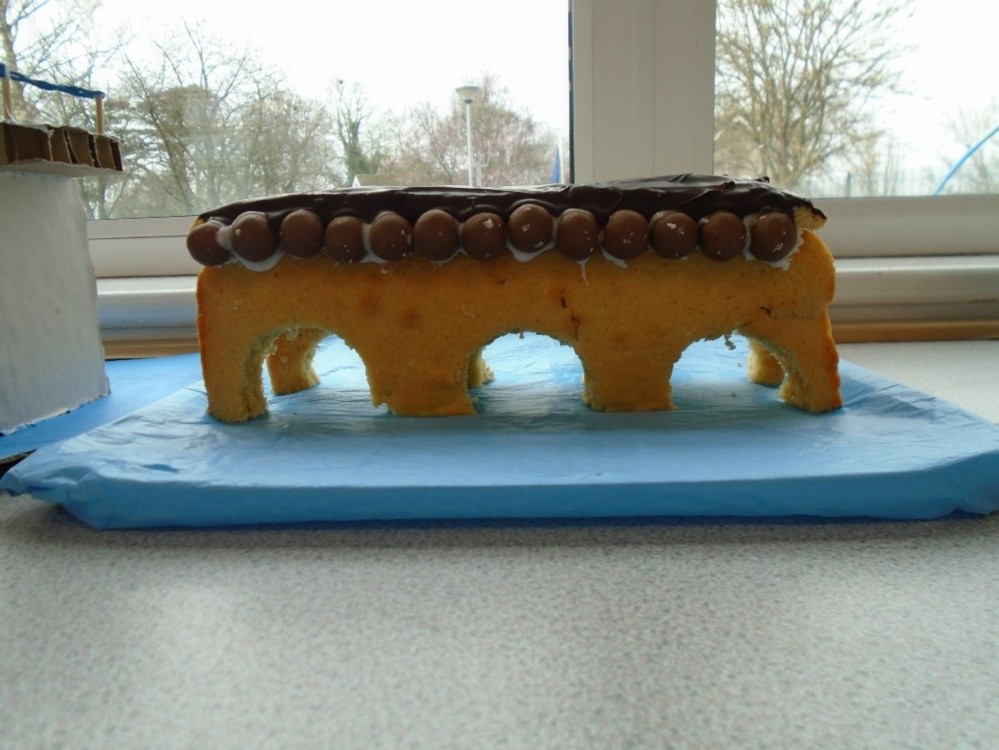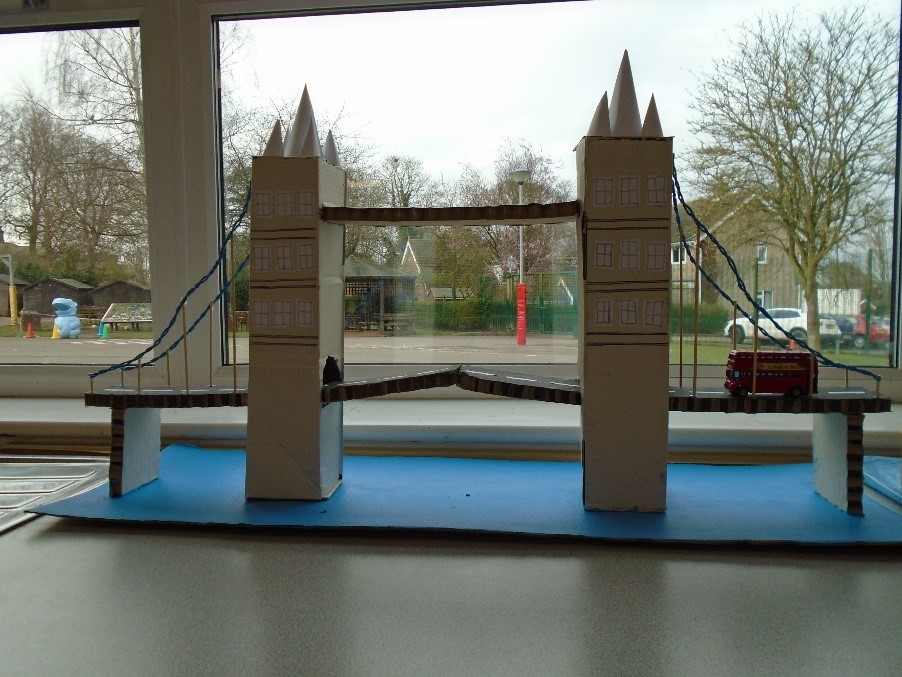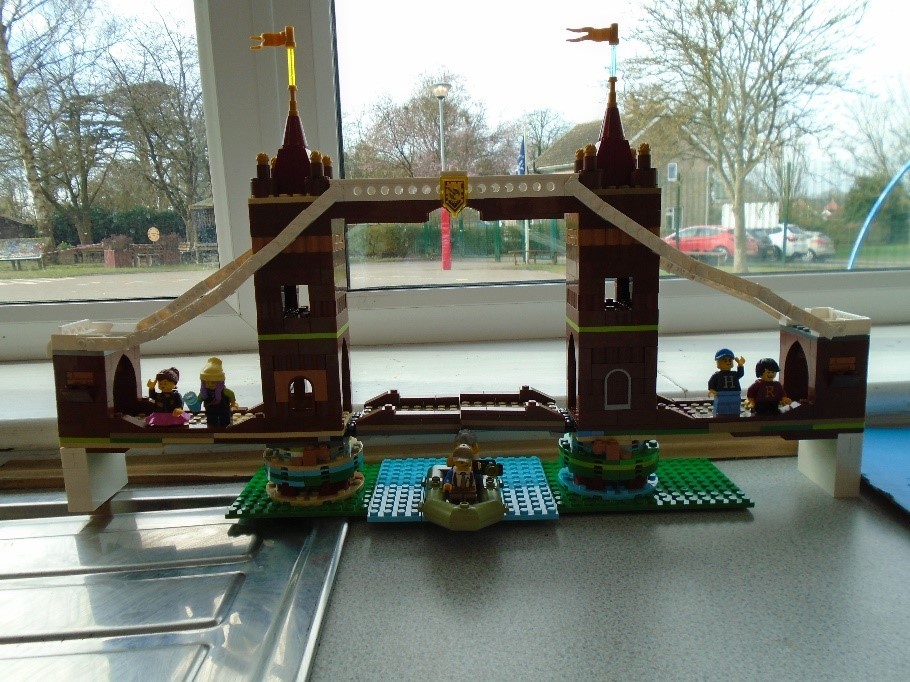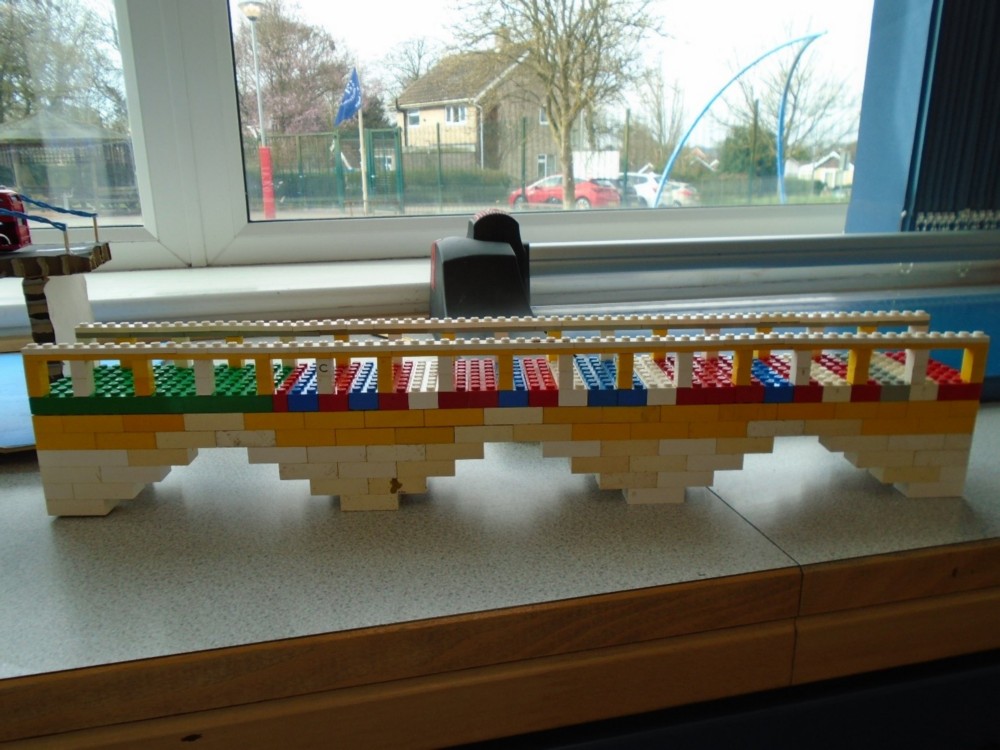 Our Teacher is
Mr Anderson
Hello! I'm Mr Anderson and I am the Year 4 teacher as well as Deputy Headteacher. I enjoy seeing children pass through education knowing that we have had such a positive impact on preparing them for their next stage in their school career. Outside of school, I enjoy playing cricket and golf.
World Book Day Thursday 5th March
Today the whole school have chosen a page from the book 'The Whale' (a fully illustrated book) and produced a piece of writing in their chosen genre. Year 4 picked to write a non-chronological report, and here it is!
The technology used in 'The Whale'
Introduction: Written by Nathan
Today, we will be making a non-chronological report about the technology in the story of 'The Whale'. In this non-chronological report, there are three things we will talk about: compass, megaphone and telescope. They use these technologies to hunt and find a humongous whale, to see if it's real or fake! They did use some other technology but we won't talk about them, the two children set off with all this technology. Will they find the whale?
Compass: Written by Sabina
This paragraph will tell you about a compass that may have been used in 'The Whale'. The compass was invented approximately 2000 years ago. The first compasses were made out of a naturally magnetised stone of iron called lodestone in Han Dynasty China (20BC-20AD). The simplest compass is a magnetised metal needle that is mounted in such a clever way that it can spin freely. Left to its devices, the needle turns until one end points North and the other South. If you want to find more information, you could look on the internet and you may find more information. I hope this has let you know more about a compass.
Telescope: Written by Bobby
The first person to patent a telescope was Hans 'Lippershey' in 1608. It was originally called the 'Looker' and was able to magnify things three times their normal size. In 1609, Galileo heard about Lippershey's amazing invention and began building his own designs and versions. In 1789 in England, William Hershel built the first giant reflector telescope which was 12 metres long! Over the next 400 years, there have been astronomical advances to the telescope. But they all have two things in common, light gathering abilities and they magnify. In 1990, the Hubble space telescope was carried into orbit. Do you think it's a good choice to take a telescope with you on a boat?
Megaphone: Written by Lucas
A megaphone is a voice amplifying machine. You turn it on and put your mouth near it and speak. It amplifies your voice and it comes through the cone shaped speaker at the front and it is portable. We still use the megaphone today. Though it has changed over the years it still does the same job. The megaphone, invented in 1665 by Samuel Morland and Athanasius Kircher, was called the crude megaphone. Then 200 years later Thomas Edison named it the megaphone. They first used it for people who didn't have the best hearing, Then, they used it for when they were out at sea. A 12 watt megaphone can travel 940.14m if there is no wind or any weather like that.
Conclusion: Written by Oliver
Thank you for listening to our non-chronological report about the Whale which has told you about your favourite technology. I hope you have relished this non-chronological report. 'The Whale' was set 50 years ago. I hope you had fun reading this non-chronological report about 'The Whale'. If you liked it, please say something.
Sound Investigation 10 February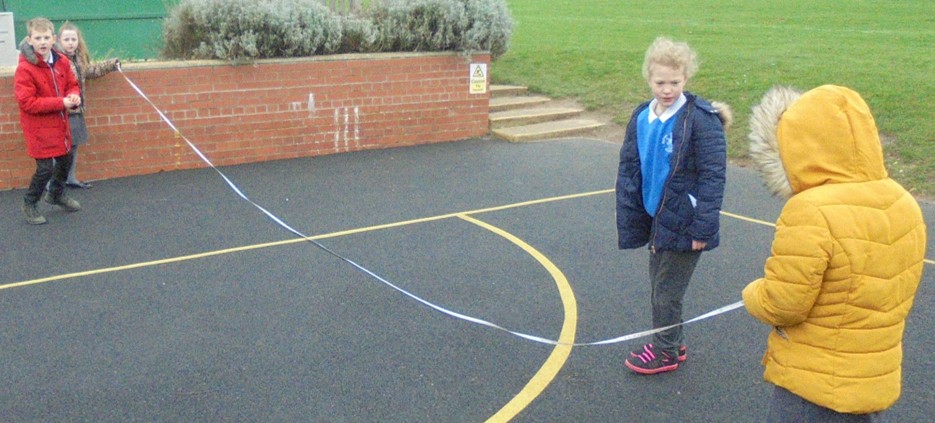 Year 4 took to the playground for their sound investigation this week. They planned an experiment to find out if distance affected sound. They worked in groups, making scientific decisions, to find out if they could hear dice being rolled from various distances. They had to consider how they would conduct the investigation to ensure it was a fair test.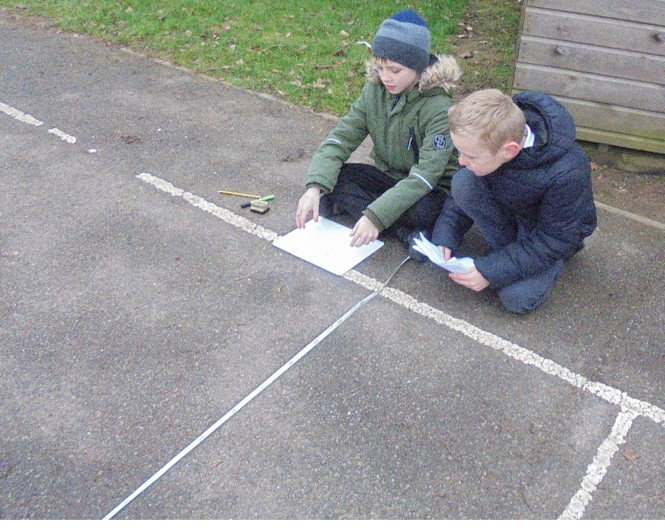 Netball Talent Day Wednesday 15th January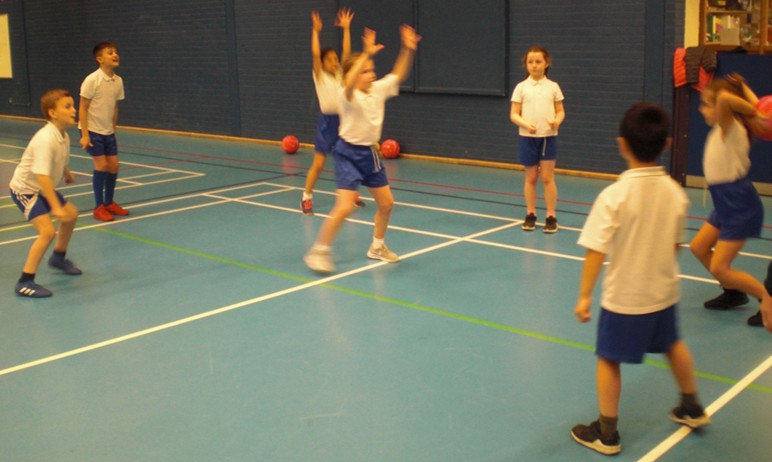 Today, 10 children from year 4 had the opportunity to go to Skegness Grammar School for a Netball Talent Day, which was run by Alice Coward, a Wasps Netball player! The afternoon was packed full of drills and competitions. One of our children was also awarded a Golden Ticket, due to his effort and participation.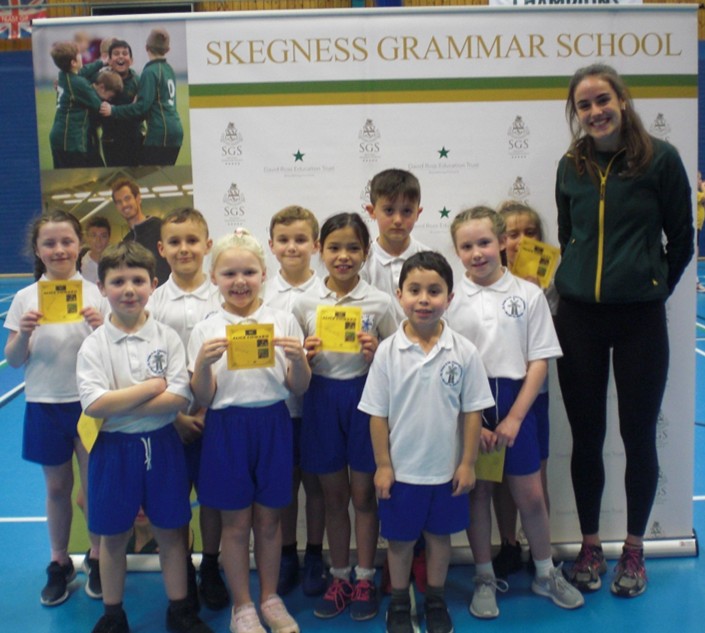 Christmas Art's Day 2nd December
A fantastic day was had by all, as the children spent the whole day sticking, cutting, cooking and producing fantastic Christmas crafts. A big thanks go to all the adult helpers who made the day possible. The children will be bringing their wonderful creations home at the end of term!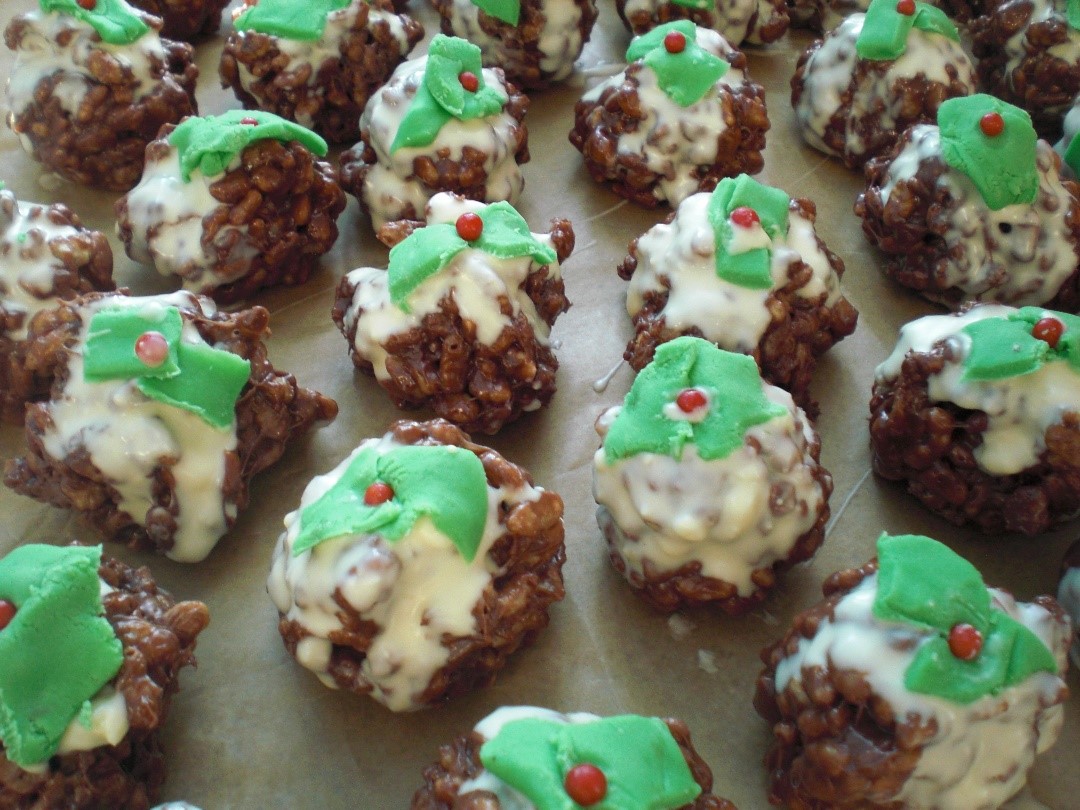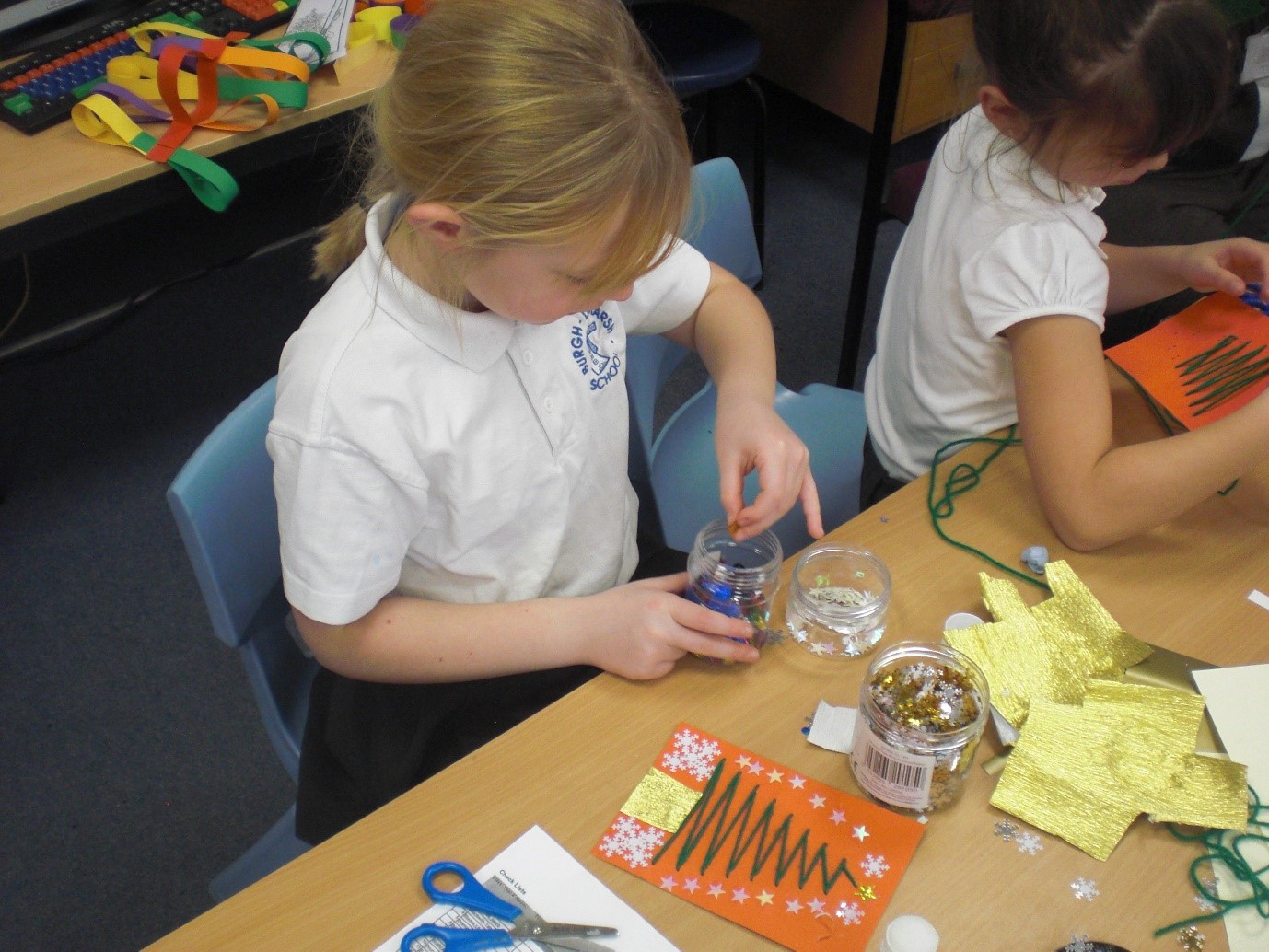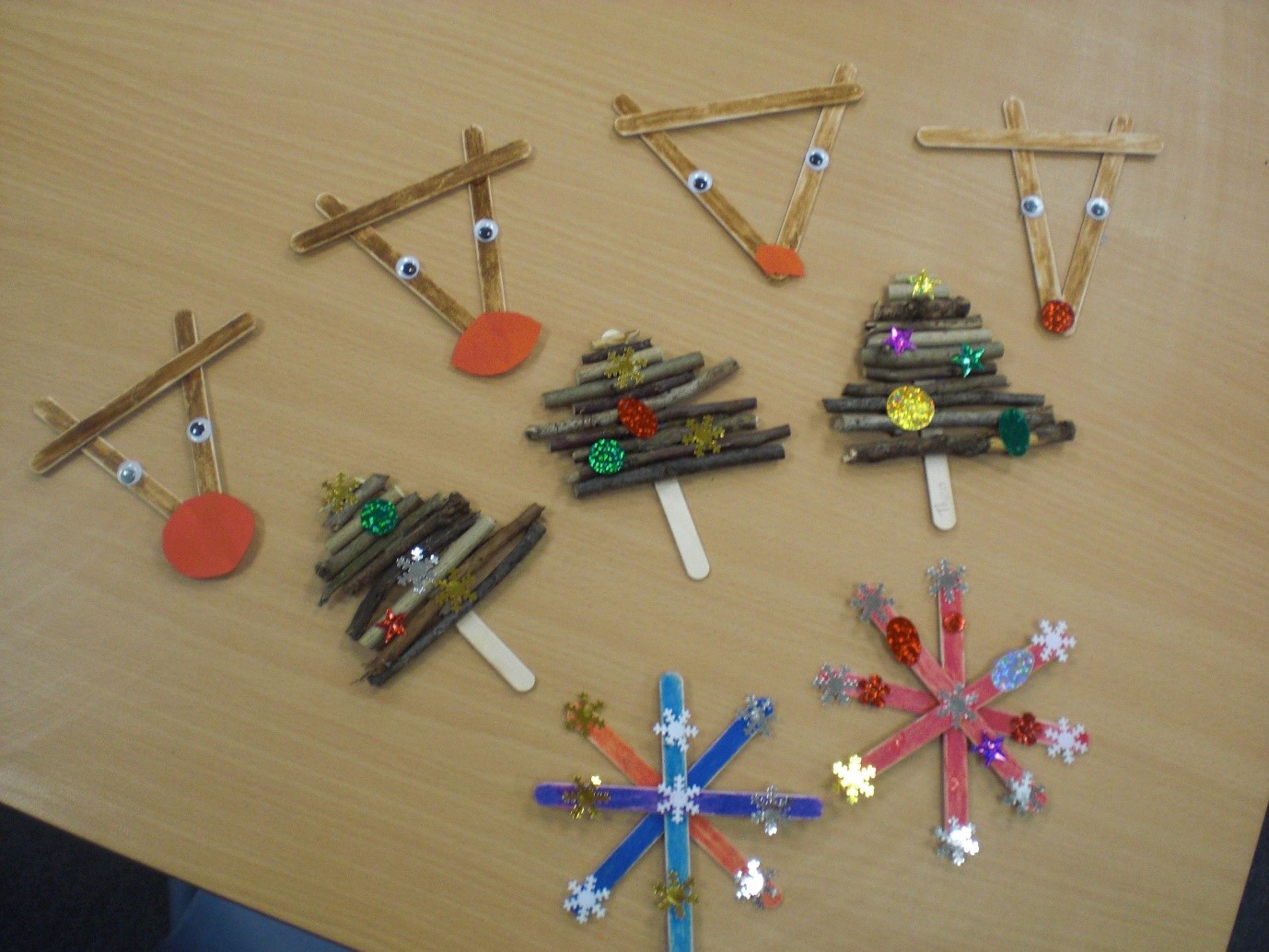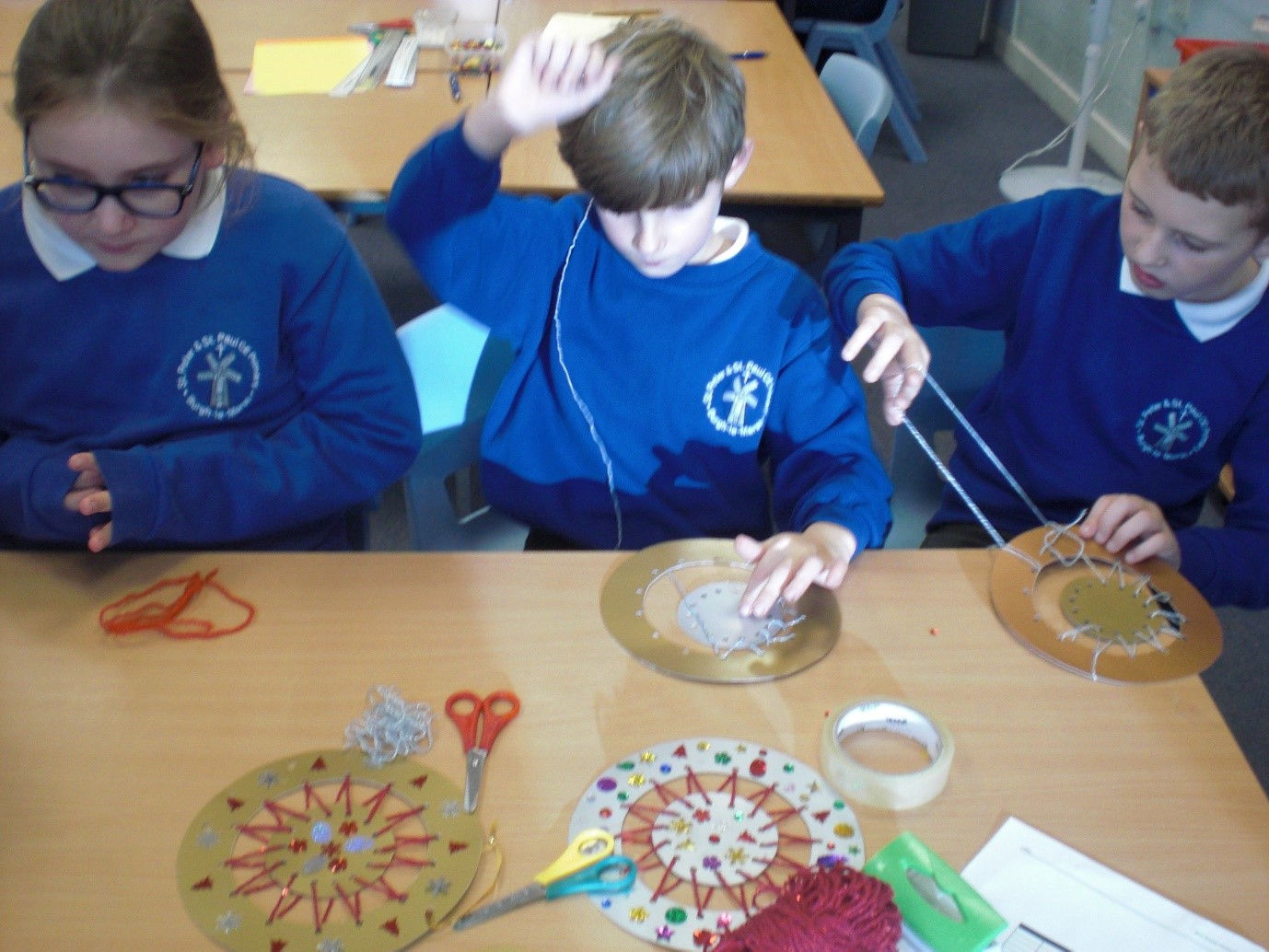 Roman Shields On the Parade Square! 23rd November
Year 4 did some marching with their Roman shields this week. They demonstrated great listening skills by following instructions to keep in formation as they marched across the playground. The shields looked fantastic and the children looked at the different ways the Romans used them whilst marching to give maximum protection. They tried out the 'Tortoise' formation. Can you see why it was called that from the pictures below?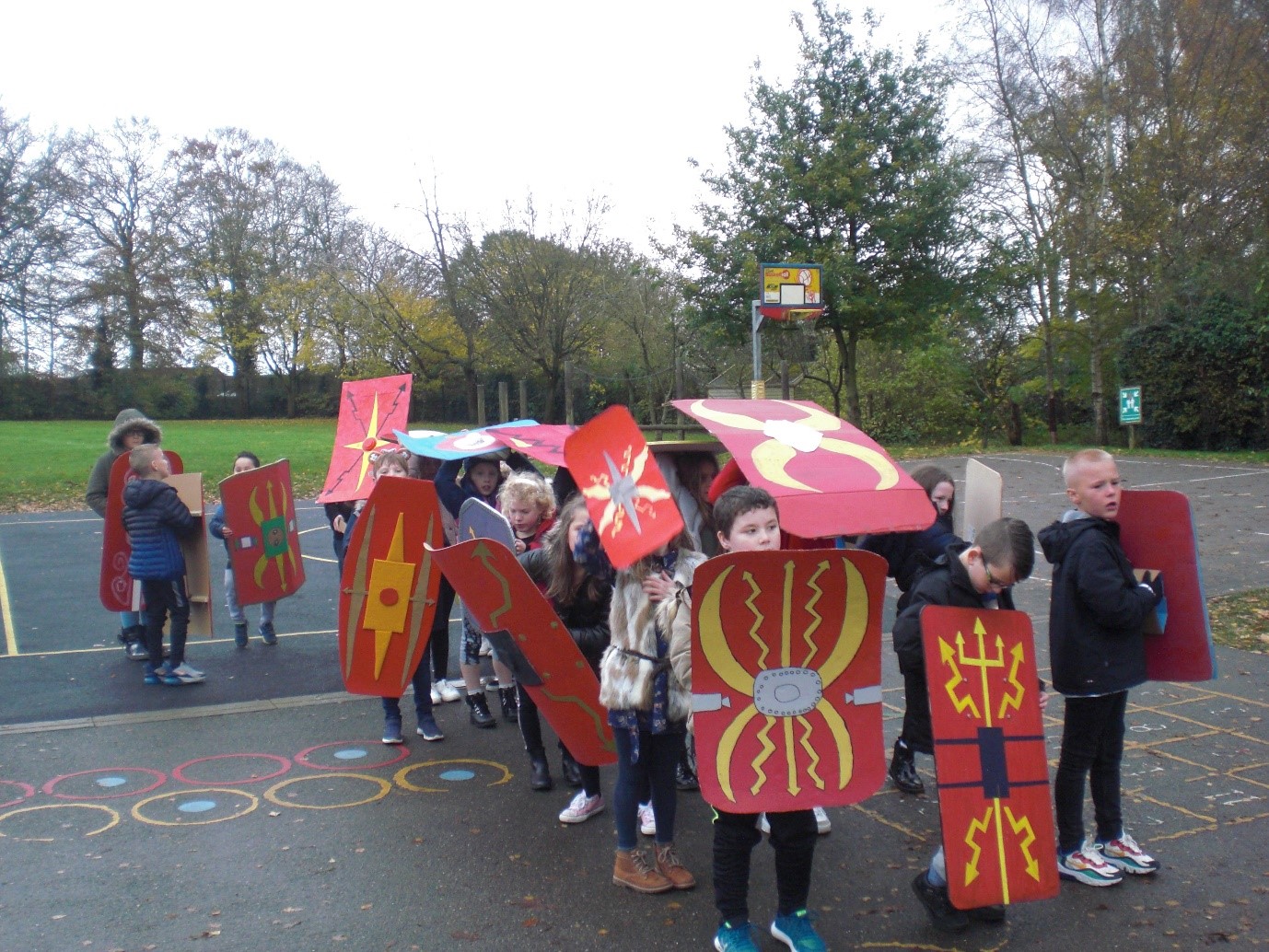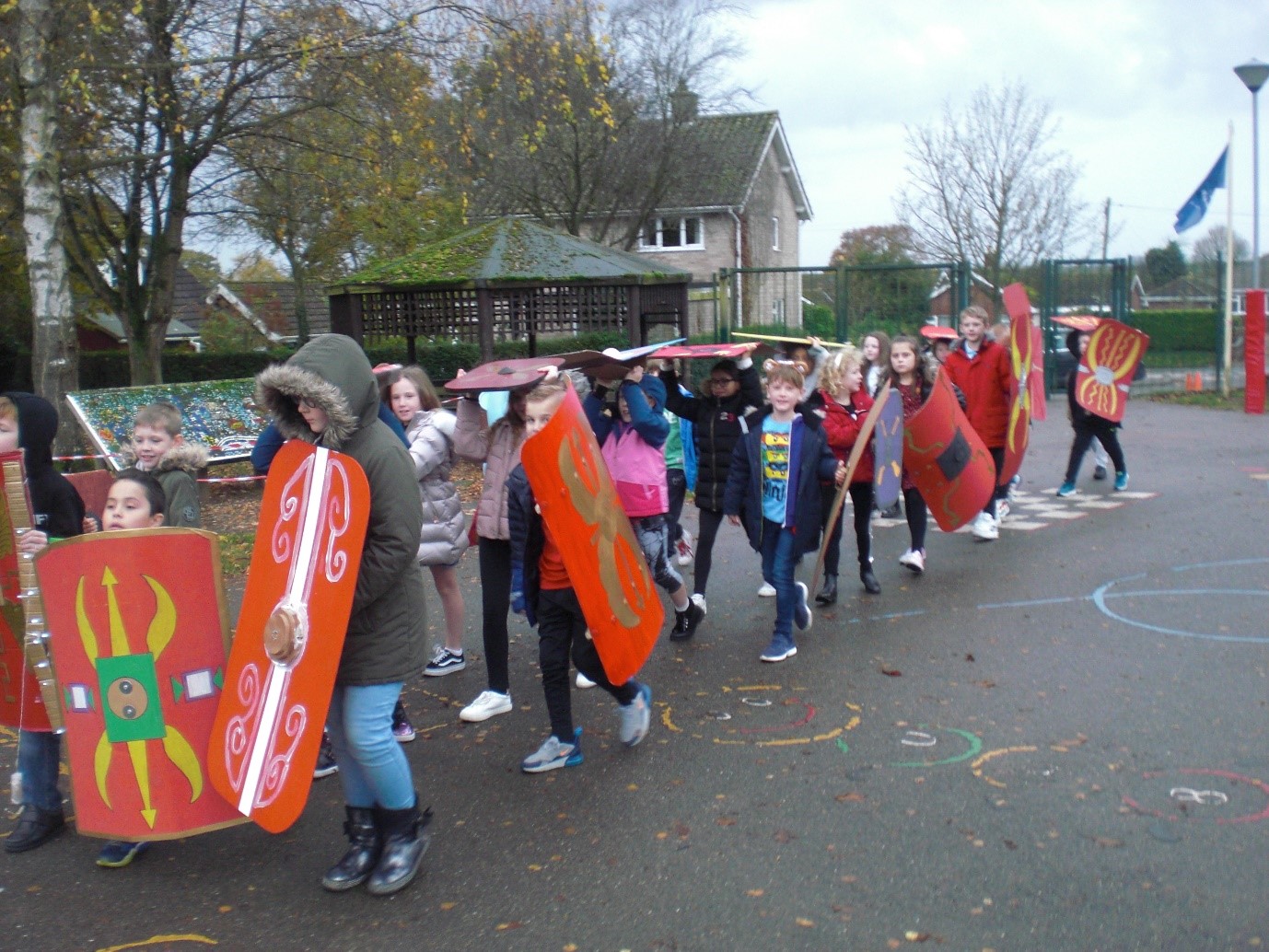 Roman Shields 8th November
Over the half term holiday, Year 4 have been busy creating their very own Roman shields. They are being used as part of their topic work. The children have used them in drama and are also 'in training' to perfect their marching techniques with their shields. I am sure you will agree that there are some amazing creations.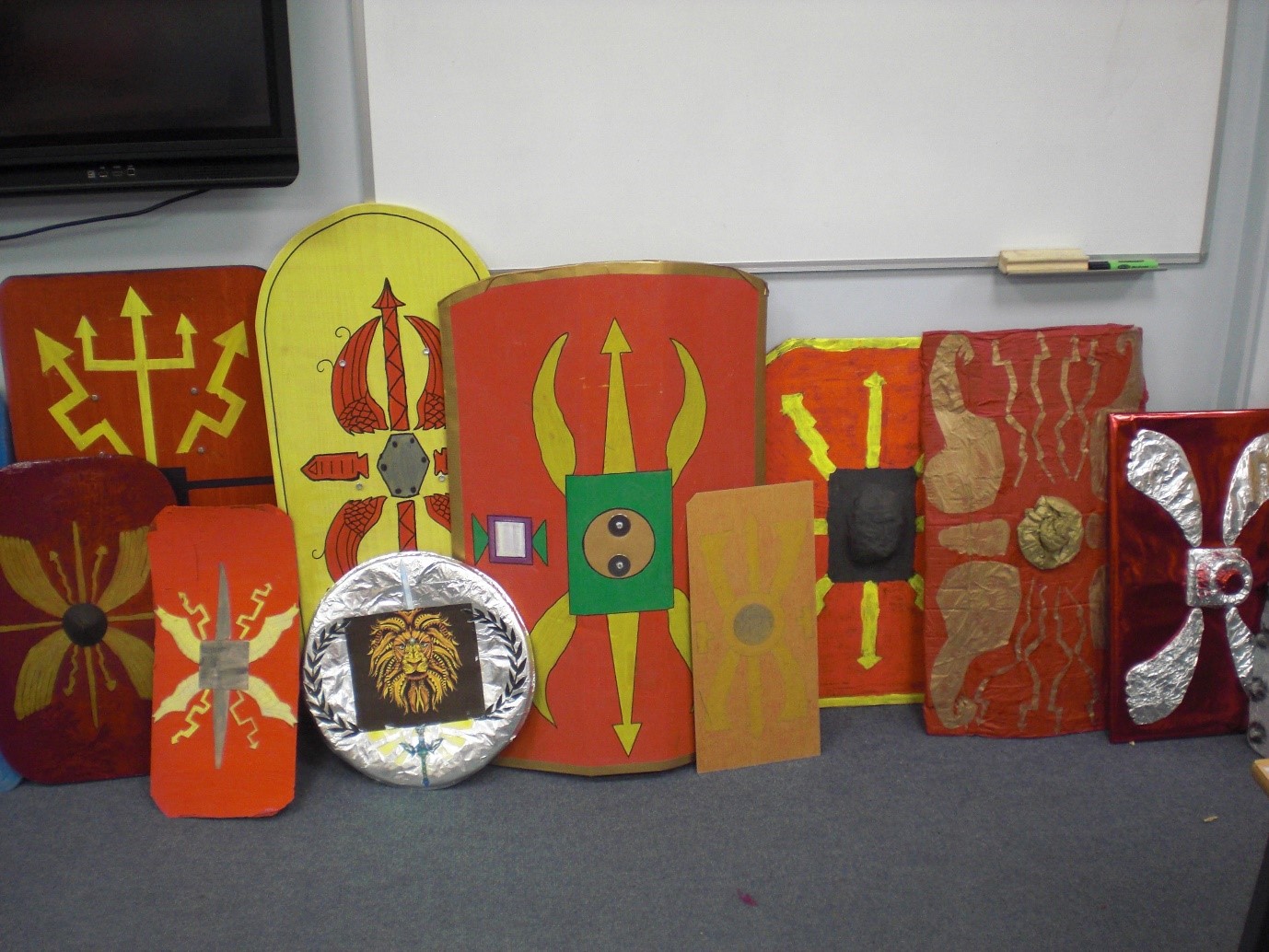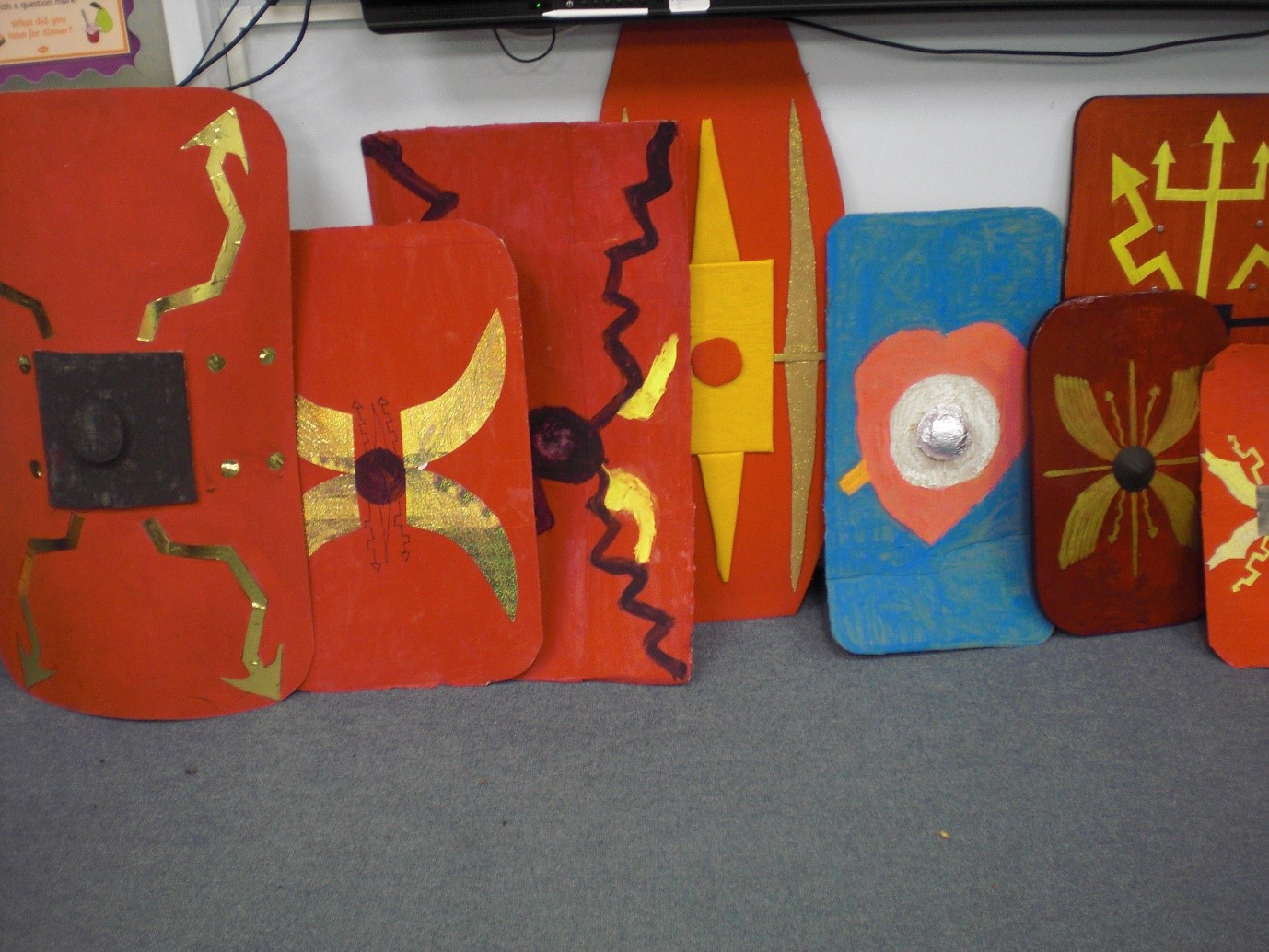 Fantastic writing within Year 4 16th October
Over the past 6 weeks, Year 4 have been writing their own chapter for the book Charlie and the Chocolate Factory. They had to invent a character, a room in the factory and write about what happened to their character in the chapter. Each paragraph focused on a different aspect of English. The first paragraph focused on using propositions to describe a scene setting, the next looked at using direct speech. Then, they added embedded subordinate clauses and for their final paragraph they used adverbial phrases. The finished chapters are work to be proud of!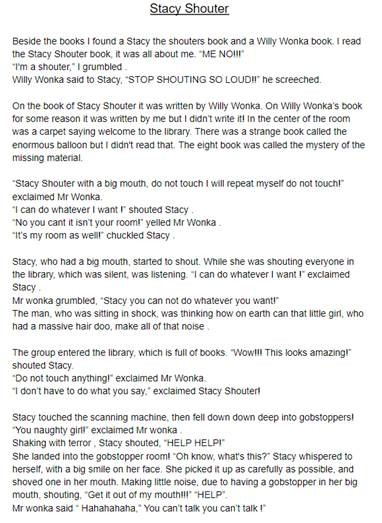 Ukuleles in Year 4! Thursday 26th September
Year 4 have continued to learn to play the ukulele this term with Mr Finis. They are doing a great job and are mastering several new chords. They are showing great skill at not only playing together but also in rounds. It is not always easy to change from one chord to another but they are doing a fantastic job!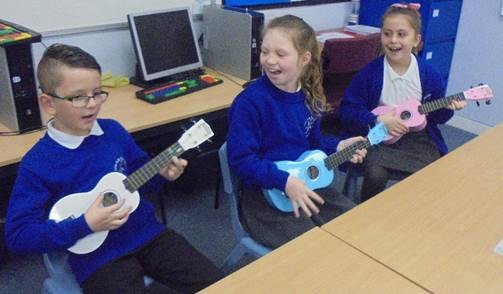 Homework so far this term! Thursday 12th September
Topic in Year 4 this term is all about the Romans and there has been some great homework based on this subject. Millie has produced some exceptional work. She completed all 3 of the tasks set carefully and neatly. She was rewarded for her hard work with a Head Teacher Award.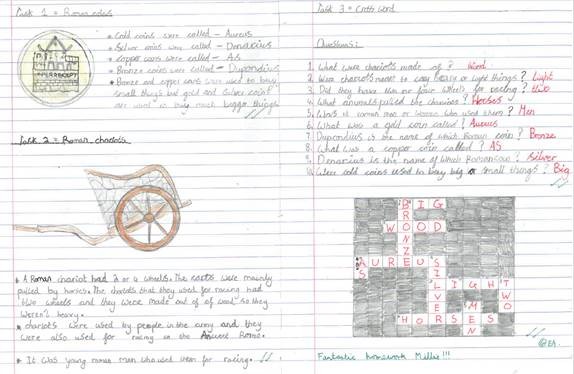 Place value in maths Thursday 10th September
Place value has been the focus in maths this week. We looked at how using place value can help us to order and compare numbers. We also looked at how the position of a digit in a number determines the value of that digit.