Welcome to Year 5
On this page we will be sharing some of the fantastic things we do in class. You can find out about the learning we have planned for the weeks ahead in our Curriculum Map.
Our Local Study 23 June
This morning parents came into class to see the premiere of our local area study. Every class has been exploring different aspects of Burgh-le-Marsh as part of our humanities week. Year 5 have visited all three of the churches in Burgh and made short films of their findings. Interviews were conducted at the Baptist, Methodist and Parish Churches too. Thank you to all of the church communities.
Our Teacher is
Mrs Walton
According to the children … Mrs Walton is super smiley, jolly, kind, caring and scary at times!
Mrs Walton has high expectations and sets firm boundaries. She is encouraging and has high aspirations for each and every child. She loves her job!
Visiting our churches 16 June
This week Y5 have been out and about in Burgh and have visited both the Methodist and Parish Churches to find out about their history and plans for the future.
PDSA Club 15 June
This term Reception and Year 5 PDSA clubs have amalgamated. We are hoping to have some visiting pets come to see us over the next few weeks. The children have buddied up to think about questions that they would like to ask pet owners. Our teachers were very impressed with some of the questions we would like to ask. Everyone received a sticker for their work. We are looking forward to meeting some new animal friends soon.
Line graph to compare temperatures across three locations 9 June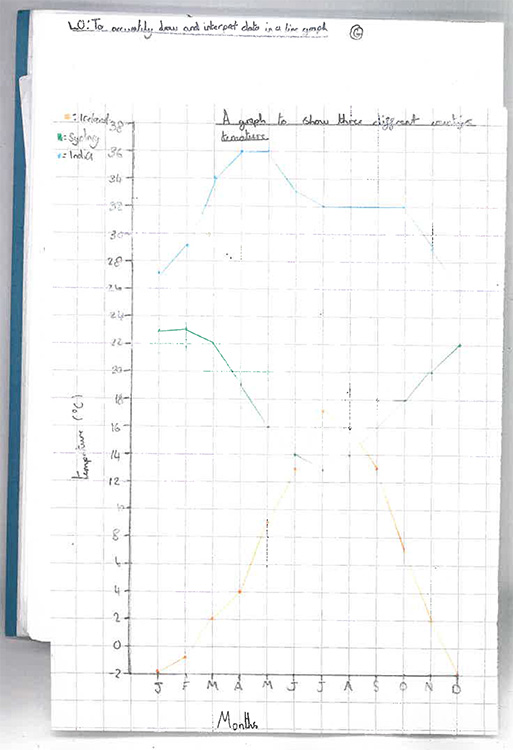 Our Churches 9 June
Year 5 are visiting all three of the churches in Burgh as part of our study of the local area. They interviewed Pastor Colin Bowden at the Baptist Church this week and they are now busy assembling their work into a Photostory for parents to view in our celebration.
Persuasive Arguments 26 May
We have been writing persuasive arguments to protect the rainforests linking to our science work.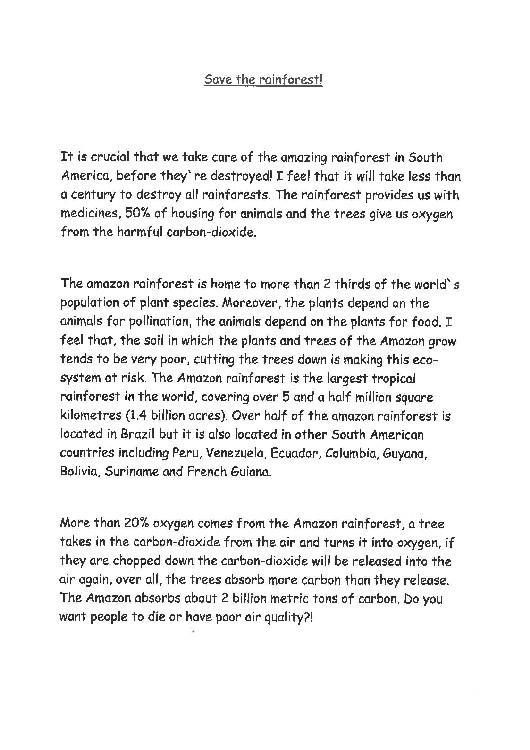 Flowers 12 May
Y5 have been observing flowers to identify the parts in Science today.
Next step in art 5 May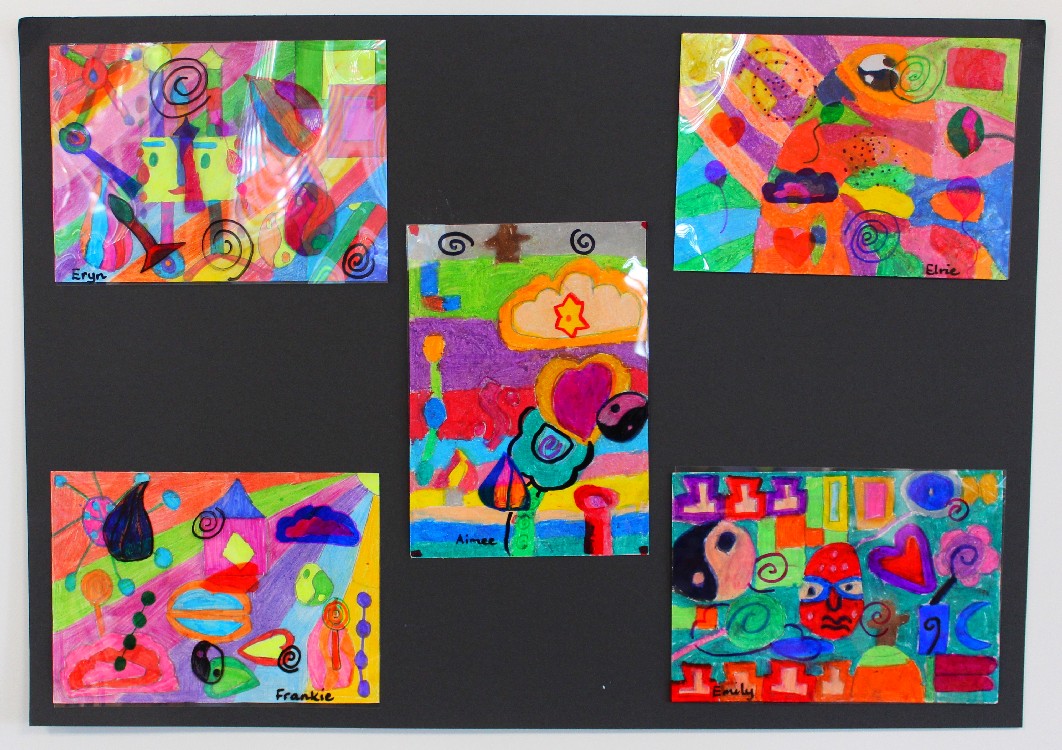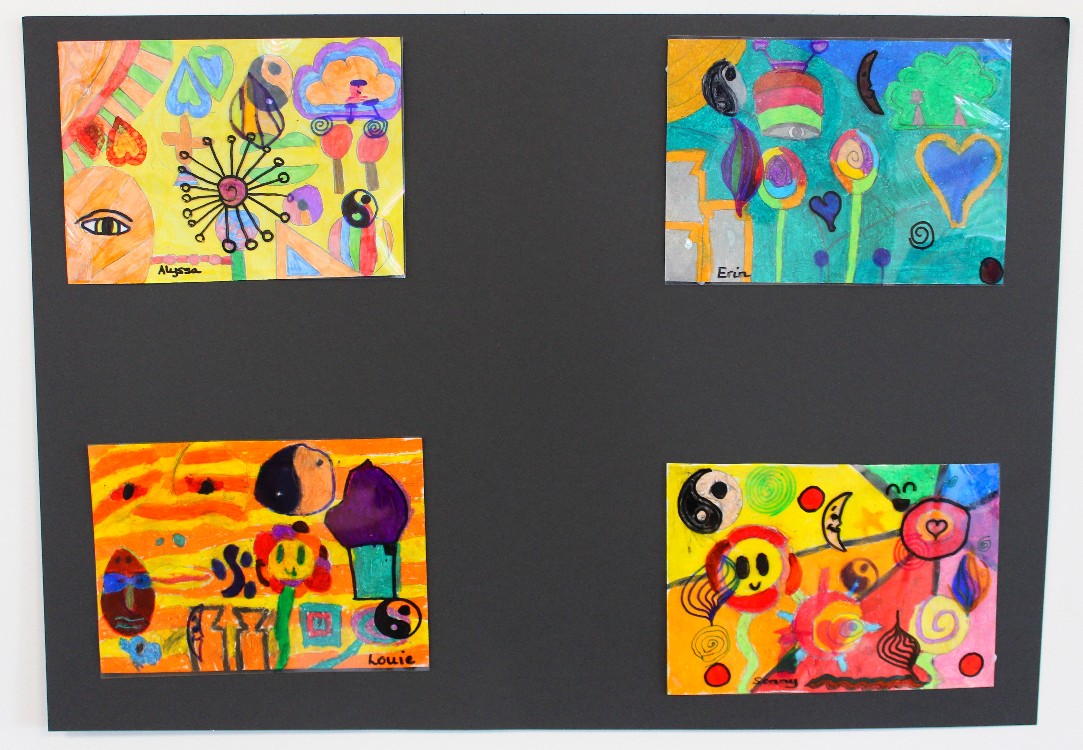 Detailed art work based on Hunderwasser's style by Sonny and Emily 27 April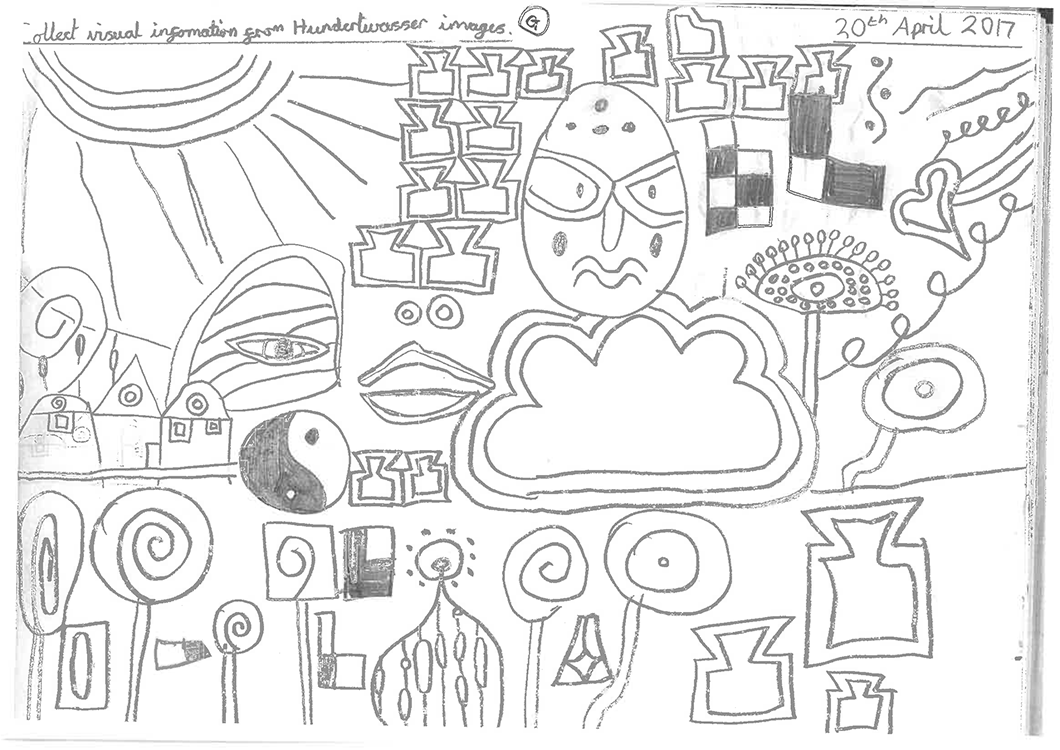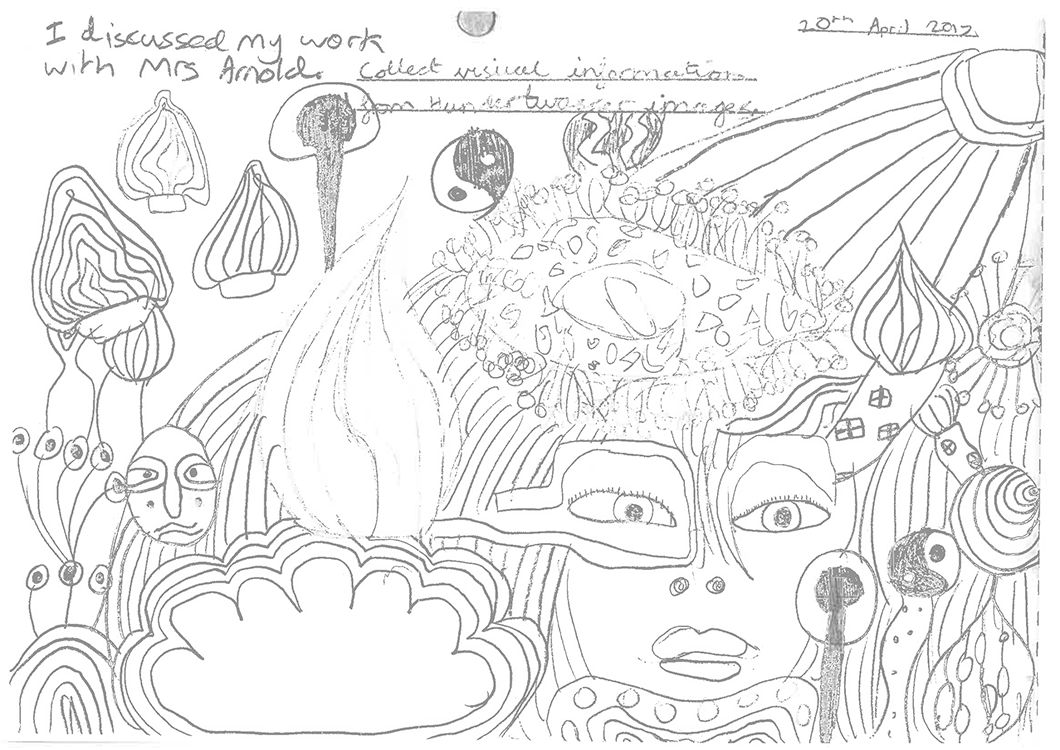 Jaguar Maths Challenge Update 5 April
Well done to the members of the F1 Maths Club during terms three and four - thanks to their efforts our school is through to the semi-final of the 2016/17 World Championship!
The team, led by Frankie, Freya, Eryn, Oliver and Ben (all from Y5) secured qualification by comfortably winning their qualification heat. This proved to be more of a challenge than it has been historically, with several fancied competitors failing to finish, let alone meet the qualifying standard for the semi-final. The result means that our school have qualified for the semi-final of the competition for the 8th successive year. The challenge is now to be one of only 15 qualifying Primary schools for the World Final, a feat achieved on 6 out of our previous 7 attempts. It's a quick turnaround though – we need to submit our entry to us by 5pm on Wednesday 10th May!
The World Final itself is once again being held at the British Motor Museum, Gaydon, Warwickshire on Wednesday 21st June. If you want to have a look at the venue a dream of what might be, the website is https://www.britishmotormuseum.co.uk/ .
For more information about the challenge, visit www.mathschallenge.co.uk. Don't forget that racers can log on via https://cars.mathsinmotion.com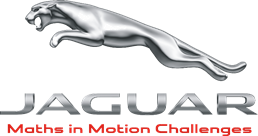 Boston United Medal Winners from Y5 Trip 30 March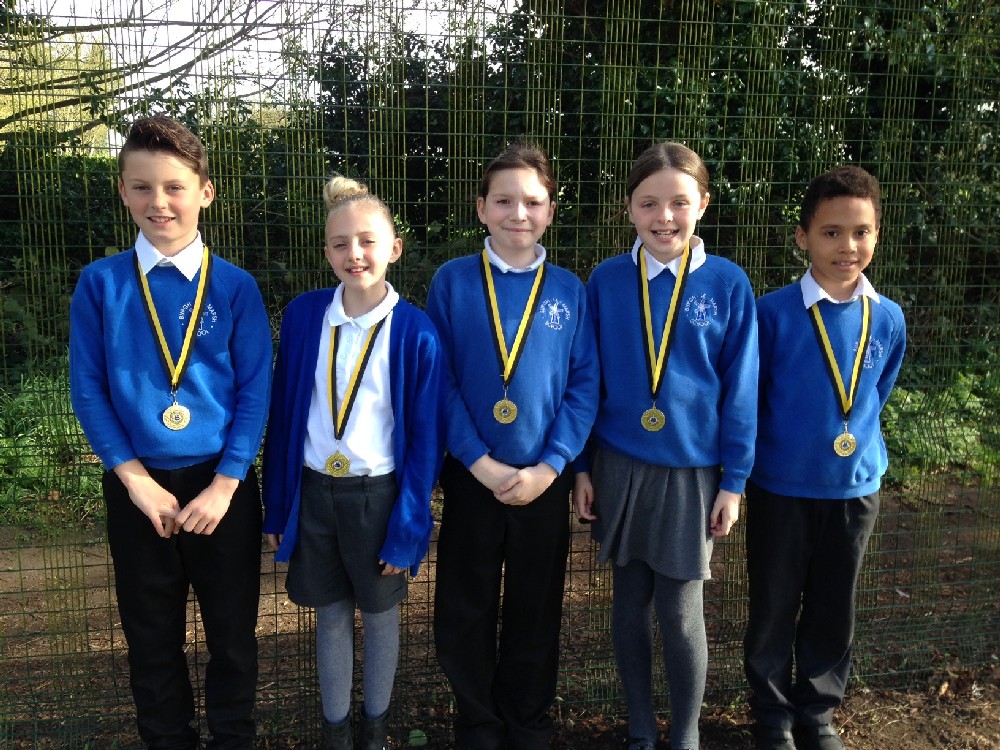 PDSA Pet Club 17 March
Year 5 enjoyed visiting the six cute, fluffy, brown and yellow chicks. PDSA Pet Club meets every Friday and we are aiming to meet the requirements for the PDSA bronze award. We have been learning about the five welfare needs. They are environment, diet, behaviour, company and health. Please ask our members if you would like to know more.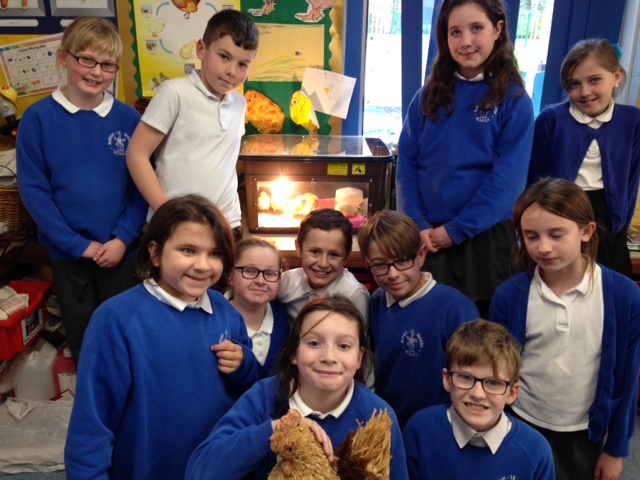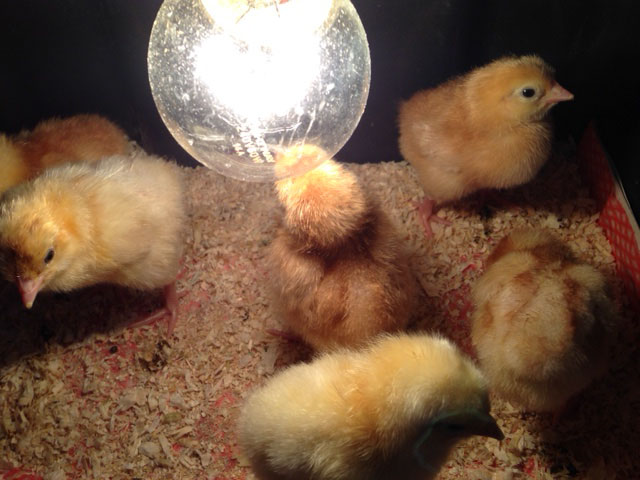 Art and RE work 17 March
There was an old lady who swallowed a fly
There was an old lady who is now in heaven.
She still had the pony chasing a cow,
That had the cow trying to catch a goat,
That means the goat nearly ate the dog,
Which the dog is dangling of the tail off a cat,
The cat pounced to get a bird,
A bird was pecking the spider,
That wriggled and jiggled and tickled,
The spider caught the fly in a web,
POOR OLD FLY.
A poem written at home by Alyssa.
Jaguar Cars Maths in Motion Challenge 19 December
Fantastic results have just been announced for the Worldwide Christmas Fun Races! Well done to the F1 Maths club and also to the additional Y6 'pit crew' for helping achieve such amazing results.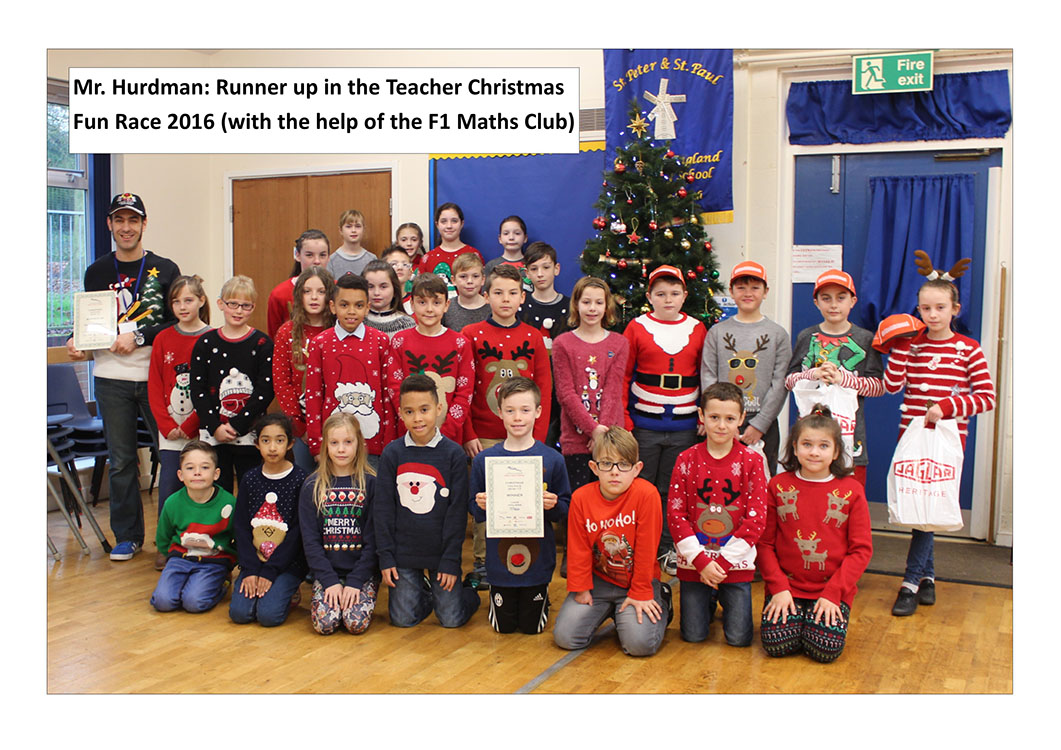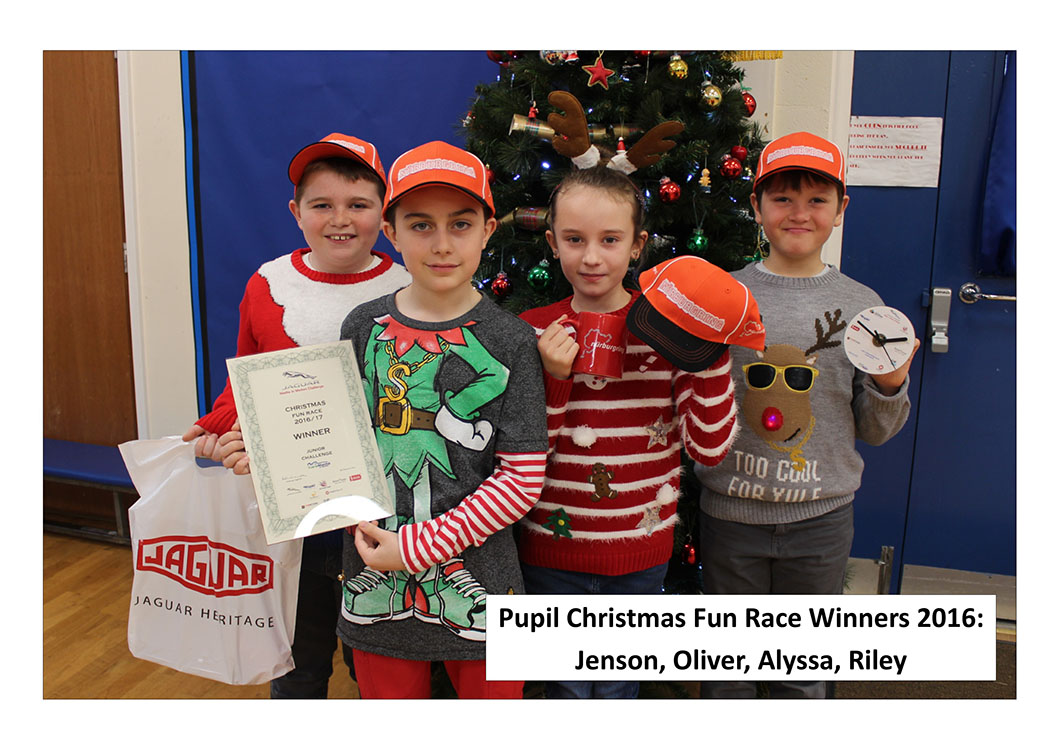 Find out more about 'F1 Maths' at www.mathschallenge.co.uk
Haiti Appeal 7 December
We baked, decorated and sold cakes and biscuits to raise money for the Haiti Appeal. We raised over £200!
Our Remembrance Display
Update 10 Novemmber
Hunstanton Pier 20 October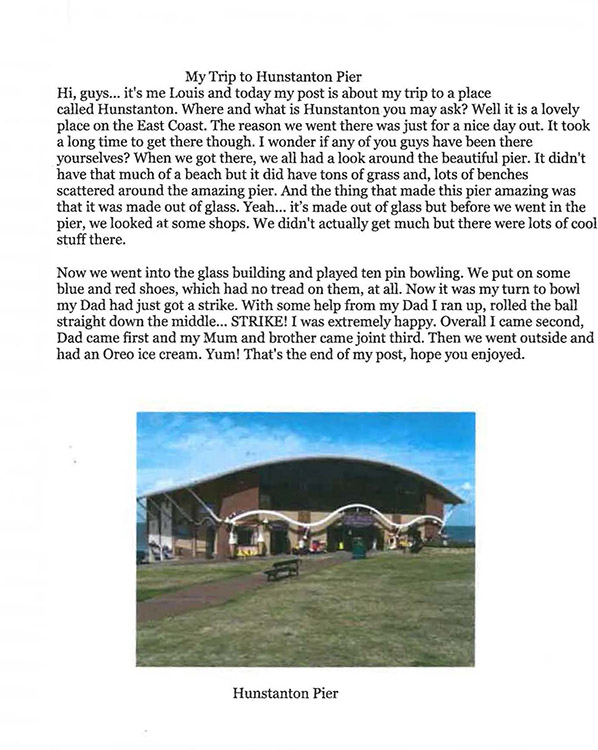 Update 14 October
Please click on the reports to see the pdf version.
Signs 7 October
Science parachute investigation 30 September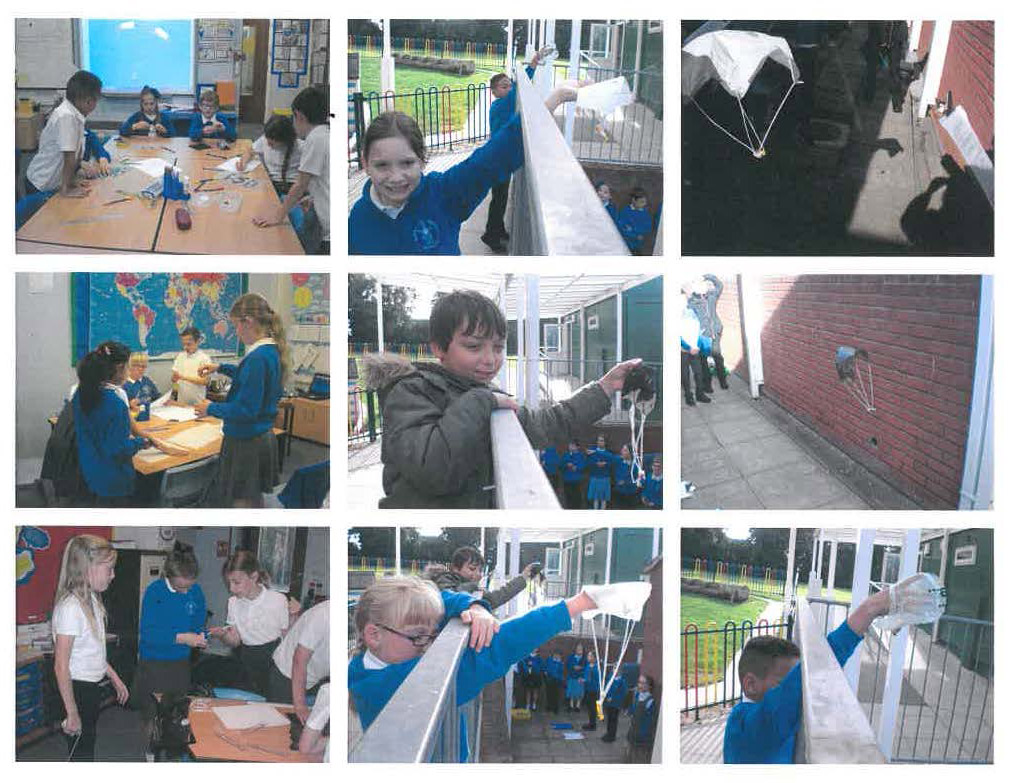 Our Week 16 September
Sketch by Sonny 9 September