The Governing Body
Our Governing Body is made up of a combination of appointed and elected governors. No formal qualifications are needed to become a governor, but a commitment to the school and the ability to work in a team are essential. The number and type of governors varies between schools, but our Governing Body comprises 10 governors. The responsibility for the actions and decisions of the Governing Body lies with the whole Governing Body, not with individual members.
Governors can be contacted via the clerk at clerk.governors@burghschool.org.uk
The three core roles of our Governing Body are:
Ensuring clarity of vision, ethos and strategic direction;
Holding the headteacher to account for the educational performance of the school and its pupils; and
Overseeing the financial performance of the school and making sure its money is well spent.
Types of Governors at our school:
LA (Local Authority) governors must govern in the interests of the school and not represent or advocate for the political or other interests of the local authority.
Parent governors are chosen by election from the parents, including carers, of pupils at the school. They are elected by other parents at the school. They do not have to stand down if their child leaves the school before the end of their term of office, though they may do so.
Foundation governors are usually appointed by PCCs, certain Trusts or the Diocesan Board of Education. All appointments have to be ratified by the Diocese. The Foundation Governor's role is to represent the interests of the School's Church Foundation.
Staff governors are both teaching and support staff paid to work at the school are eligible to stand for election as a staff governor, and are elected by paid school staff. The Headteacher is a staff governor by virtue of their office.
Co-opted governors are appointed by the Governing Body and, in the opinion of the governing body, have the skills required to contribute to the effective governance and success of the school.
Associate members may be appointed by the Governing Body and may include pupils, school staff, or anyone else who the Governing Body feel could contribute to its work. Their voting rights are decided by the Governing Body, and are also limited by law to exclude matters concerning the budget, admissions, pupil discipline and the election or appointment of governors. Associate Members are not governors and are not included in the school's Instrument of Government.
---
Our Governors
There is currently one vacancy for a Parent Governor.
Revd Colin Bowden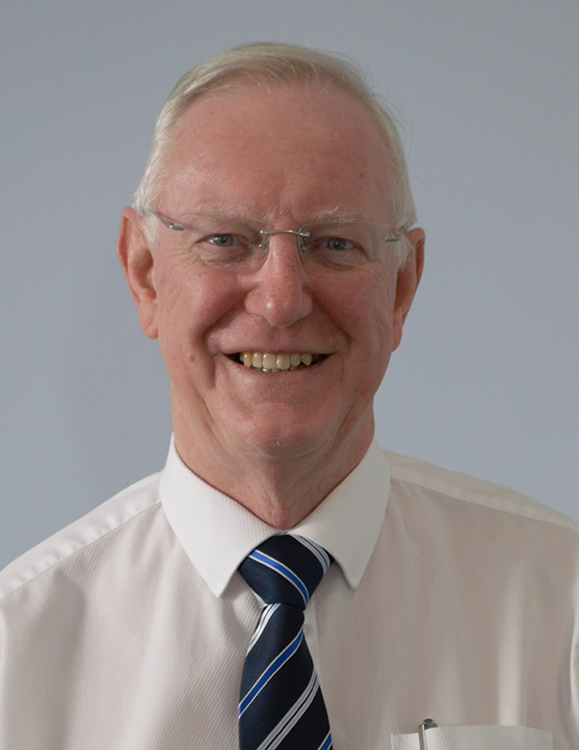 Chair of Governors
Re-appointed: 23/09/2019
Term: 4 years
Appointed by: LA
Attendance*: 7 of 7
I am married to Sue and we have three daughters, and three grandchildren. I am the Minister at Burgh Baptist Church, and have been there since 2002. I started my career at Rolls Royce Aero Engines, in Bristol and was there for 25 years rising to a senior management position. I trained for 3 years at Bristol Baptist College in my 40's.  I have been a Governor at two schools and served at Burgh for 16 years and have been actively involved in the life of the school during that time, and I am currently Chair. I bring a wide range of skills to the role, and I am fully committed to delivering the 3 core roles of the Governing Body detailed on this page.
David Hurdman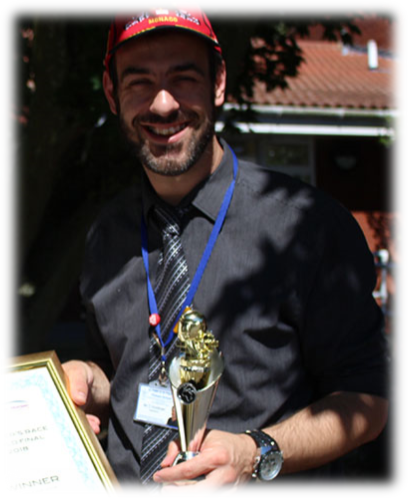 Headteacher
Appointed: September 2017
Attendance*: 7 of 7
Small minds discuss people, average minds discuss events and great minds discuss ideas. Really great minds discuss Mathematics! Or so says Mr. Hurdman anyway.
Other acceptable discussion topics include F1, Portsmouth FC and Coventry Bees speedway team. The list of unacceptable topics is headed by temperamental IT equipment!
Mr. Hurdman believes that every child should make the most of their one chance at school, so children in his class are encouraged to aim for perfection. Although this itself may not be achievable, by doing so they are more likely to achieve excellence!
Matthew Bennison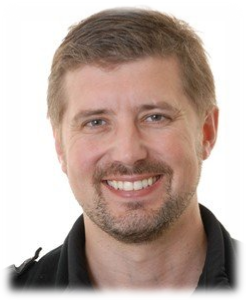 Vice-Chair of Governors
Appointed: 23/01/2018
Term: 4 years
Appointed by: Parents
Attendance*: 4 of 7
I live in Burgh Le Marsh and I am married to Emily. Our daughter Beatrice attends the school.
Prior to moving to Skegness where I work as a Police Officer I was in the Army working in aviation.
I became a governor a number of years ago and I was entirely new to the role and I am still very much learning. I currently have responsibility for safeguarding and I have recently taken the position of vice chair of governors.
The 3 core values of the school, respect, compassion and courage are qualities that I strive to meet in both my personal and professional life and I am committed to ensuring that Burgh School continues to embed these values in everything they do.
Father Terry Steele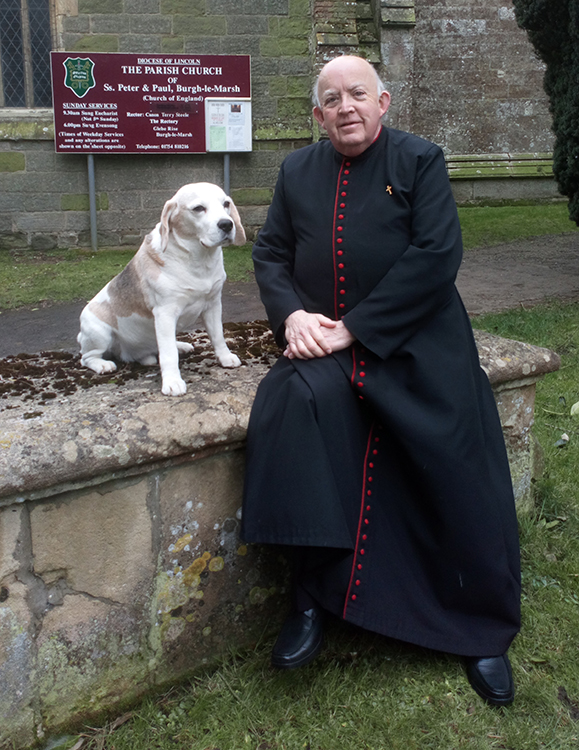 Appointed: 24/01/1995
Term: N/A
Appointed by: Ex-officio Diocese Foundation
Attendance*: 7 of 7
Father Terry is a Foundation Governor, ex-officio, and therefore is a Governor as long as he is the Parish Priest. He has now been at Governor at Burgh School for 26 years! We are pleased that the connection between church and school is very strong and as well as conducting Friday assemblies, the school makes good use of the church not just for school worship, baptising teddy bears (!), discovering signs and symbols, but also other subjects that connect with the National Curriculum.
Father Terry is a Grantham boy, and after leaving school worked in retail work before being ordained in 1987. He served at Sleaford for 3 years, then became Vicar of four parishes near Spalding for five years, before coming to the Burgh Group in 1995.
He is usually seen with his four legged friend Archie the Beagle, and has a model railway layout in the Rectory!
Ed Anderson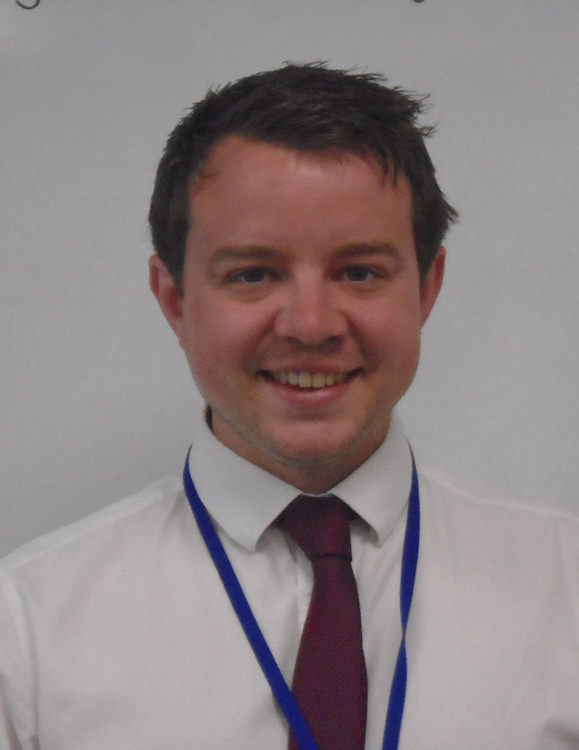 Appointed: September 2018
Term: 4 years
Appointed by: Associate member (Deputy Headteacher)
Attendance*: 7 of 7
My name is Ed Anderson. I am married to Alice and we have a young daughter called Olivia. I am an Associate member of the governing body and have been since I started at the school in September 2018. My two main responsibilities at Burgh Primary School are being Deputy Head and working as the Year 4 class teacher. Prior to working in education, I worked as an engineer on a submarine in the Navy. My time in the Navy taught me many important values which I implement in the classroom.
My role as an Associate member allows me to support the governors, by providing them with key data, while also supporting them to make the correct decisions for our children. Likewise, the governors support me too, through their willingness to get involved and be hands on. Due to the strong relationship between the staff and governors, it allows our school to reach its potential, without any barriers.
Outside of school I enjoy spending time with my family and helping my daughter to develop. I also enjoying playing and watching sport.
Claire Mainwaring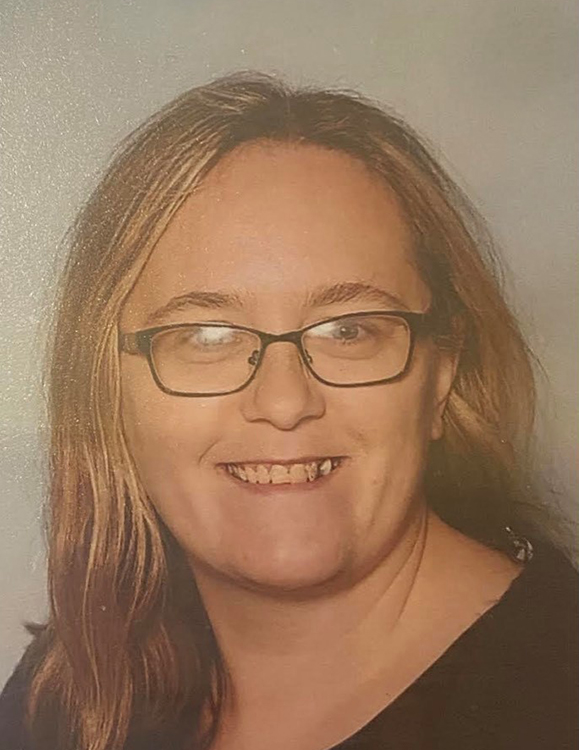 Appointed: 18/01/2021
Term: 4 years
Appointed by: Co-opted
Attendance*: 3 of 4
I am married to Peter and we have 2 daughters. I am a teacher at a large secondary school in Boston. I have been a teacher for over 10 years both in the north west and in several secondary schools in Lincolnshire.
I am a Governor at 2 other schools within Boston and the east coast, working to raise standards.
Davey Downes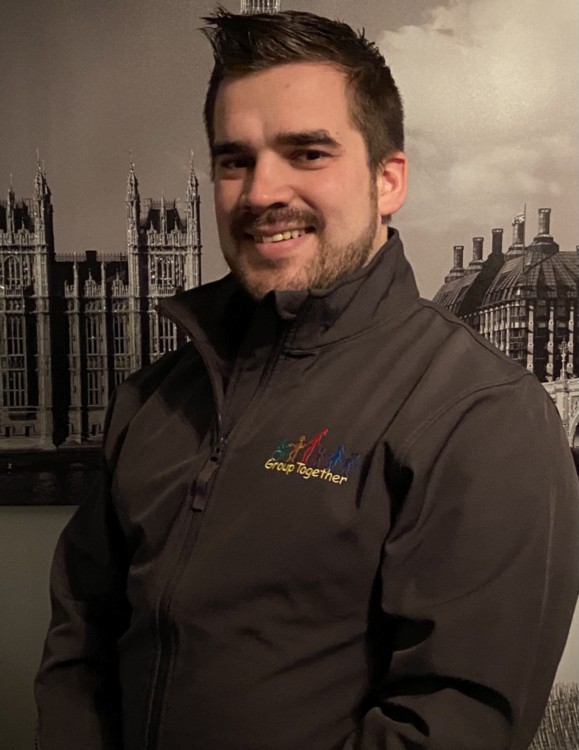 Appointed: 18/01/2021
Term: 4 years
Appointed by: Parents
Attendance*: 2 of 4
Hello, my name is Davey Downes, I am proud dad of two boys, Dylan and Theodore. I live with my wonderful partner Carla, who sometimes feels she has three young boys to look after. We enjoy having family adventures and I personally love watch Dylan teaching Theodore different things.
I am the events and training manager for GroupTogether Ltd, which involves working in schools teaching outdoor adventure activities and teaching first aid to students. I also work for East Midlands Ambulance Service.
The experience I will bring to the governing body, is my health and safety background and also the knowledge of how the curriculum works. I am also the lead for mental health training for a number of schools and organisations and would bring my knowledge of wellbeing within the workplace for staff and students.  
Pollyanne Trapmore-Shaw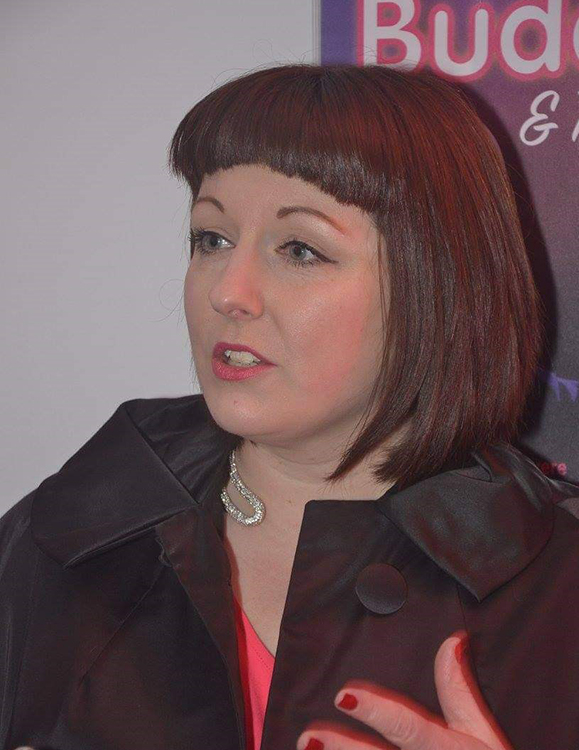 Appointed: 18/01/2021
Term: 4 years
Appointed by: Co-opted
Attendance*: 3 of 4
Hello there I'm Pollyanne; past pupil and proud Mummy to Eva who now attends school here. I aim to offer practical solutions and ambitious encouragement to the school community at Burgh-Le-Marsh Primary.
My professional life is that of Theatre Manager at The Magna Vitae Embassy Theatre Skegness where I have been for 15 years. In addition to the day-to-day programming and operations I lead strategically on both creative and capital development projects which demonstrate growth and positive ROIs for The Embassy through long-term visioning under the ethic of commerciality with a conscious.
Best practice modelling and development of the cultural and creative offer at Embassy is now recognised and championed at both local, grassroots level through to Arts Council England, DCMS and Parliamentary review board at Westminster.
My personal mission is to lead a comfortable, creative, fulfilling life and be an advocate of the same for my daughter and husband through spotting, creating and seizing opportunities - on our doorstep!
Chantelle Bowmar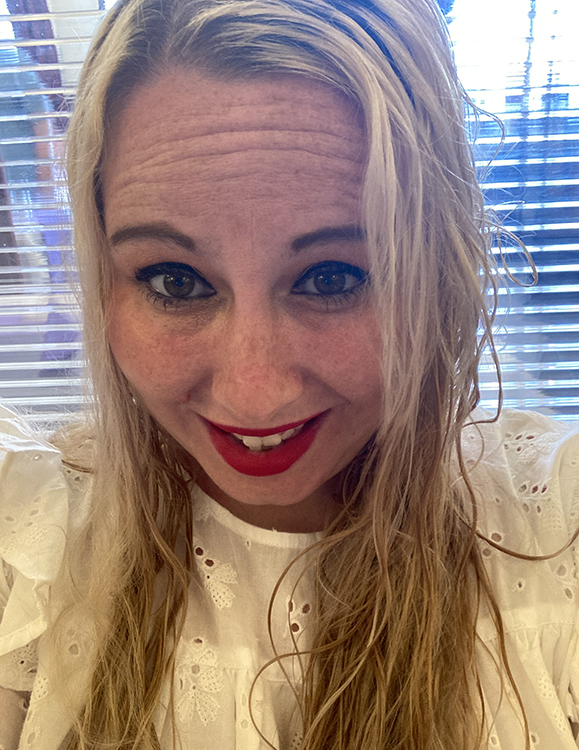 Appointed: May 2019
Term: 4 years
Appointed by: Staff
Attendance*: 7 of 7
Hello, as a staff Governor, that is very proud of our school, I would like to tell you all a little more about myself. I currently teach year 5 at St Peter and St Paul C of E Primary School. I have taught in this year group since I qualified to teach back in 2017. I am very passionate about education and giving the children the best experiences that they possibly can have to help enhance their lives as well as their education. I pride myself in being very enthusiastic and making sure I listen to each child and have a great relationship with each child individually. At school, I am also the Science subject leader, something that I am again extremely passionate about, having Science at A level. I am trying to reinvent Science at school at the moment.
Moving away from school life, my main and most important job is being a mummy to my little boy Luen. He is currently 5 years old and attends Reception at this school. All of my time out of work is dedicated to him and taking him to his sporting clubs like football, tennis, hockey and swimming. On a weekend, I enjoy family days out with him and my partner Leon. We go all over the place, most recently Flamingo Land, as we all love animals.
My ultimate passion is judo, as most of you know, having competed at a very high level in my youth. I currently hold the grade of 2nd Dan (black belt). Also, a fun fact about me for all of you is: I also enjoy chess, and in primary school, I used to play board 4 for England and board 2 for Lincolnshire at my current level.
I hope to help to the school strive for excellence in this caring Christian Community.
Rebecca Baggaley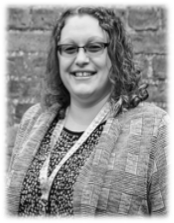 Appointed: 04/02/2020
Term: 4 years
Appointed by: Diocese and PCC
Attendance*: 6 of 7
*Attendance over the last academic year.
Governing Body Register of Business Interest
Name of Governor and Date

Relevant Business and Pecuniary Interests

Governance Roles in Other Educational Institutions

Material interests arising from relationships between Governors or relationships between Governors and school Staff (including spouses, partners and close relatives)

Mrs. C. Bowmar
May 2019

None

None

None

Mr D Hurdman
September 2018

None

None

None

Revd T Steele
September 2018

None

None

None

Revd C Bowden
24.11.17

None

None

None

Mr M Bennison
07.03.2018

None

None

None

Rebecca Baggaley
March 2020

None

None

None

Pollyanne Trapmore-Shaw

18.01.2021

The Magna Vitae Embassy Theatre Skegness

None

None

Claire Mainwaring
18.01.2021

None

Governor in 2 other Lincolnshire schools

None

Davey Downes
18.01.2021

Group Together Ltd

None

None

Ed Anderson
September 2018

None

None

AA Teaching