Welcome to Year 1
On this page we will be sharing some of the fantastic things we do in class. You can find out about the learning we have planned for the term ahead in our Class Newsletter.
Being Sense Detectives 20 May
We had to use our 5 senses to help us solve a mystery!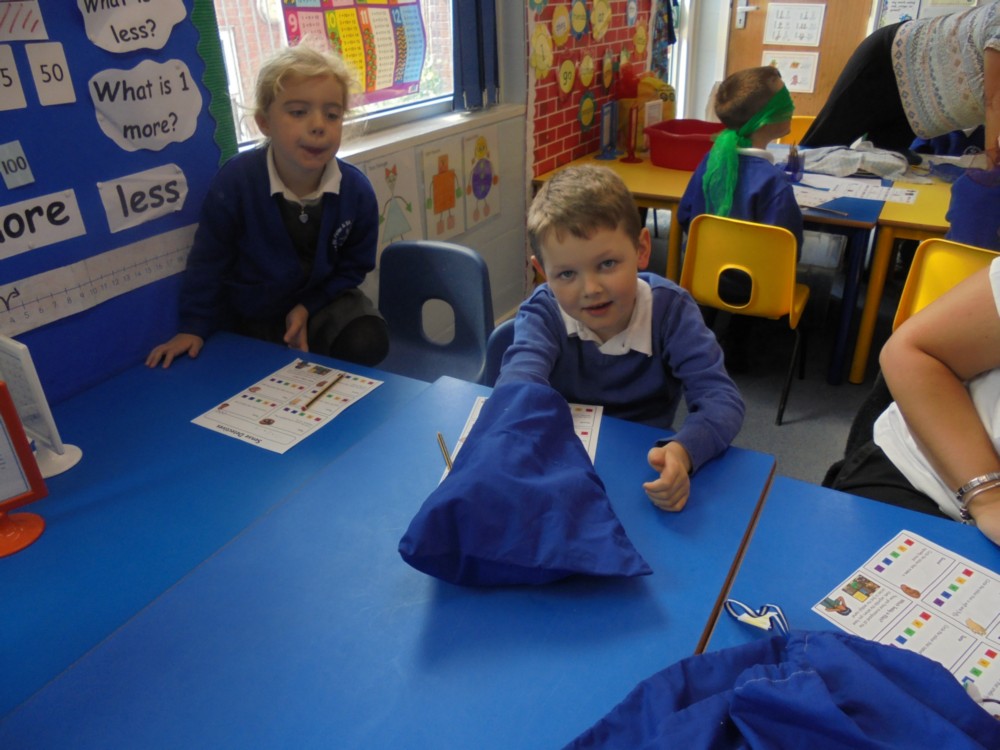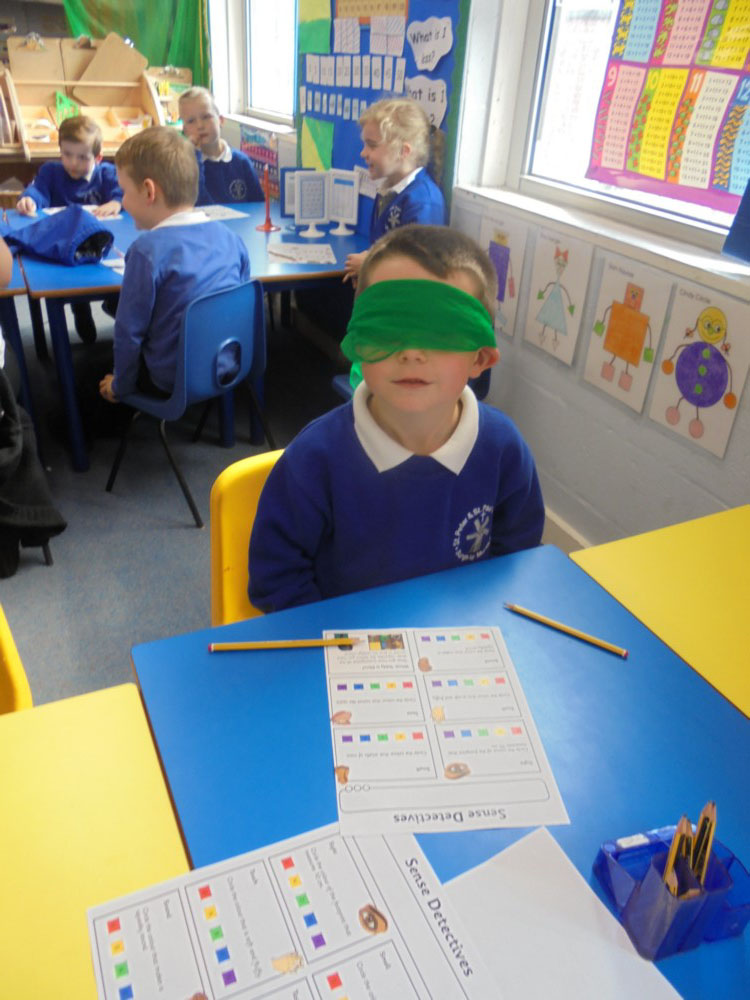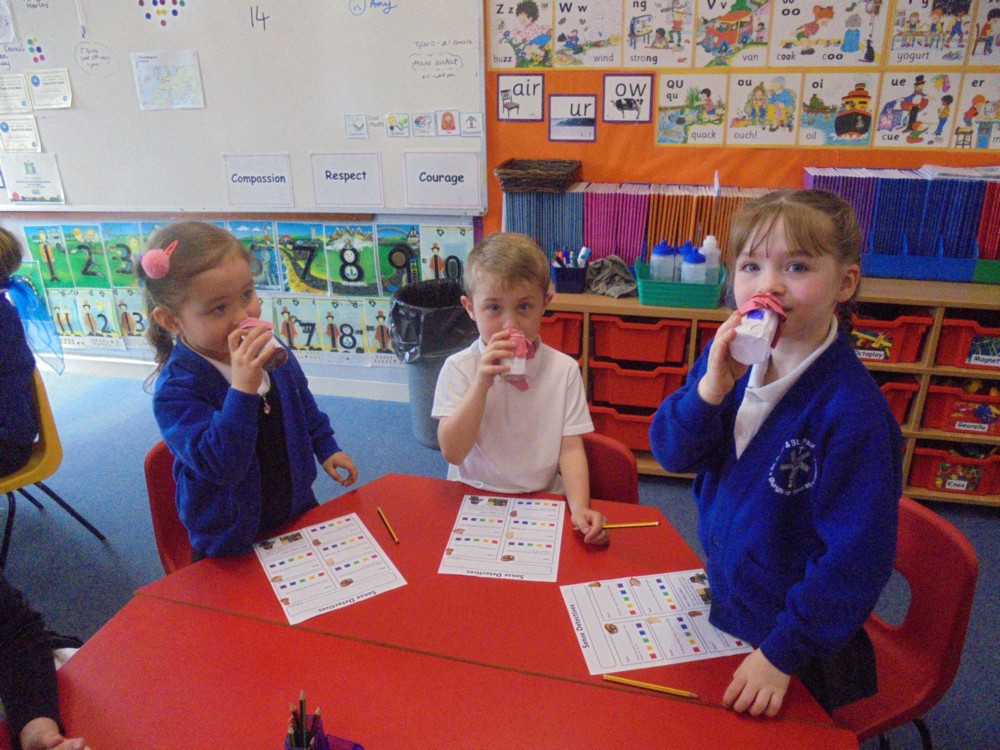 Our Teacher is
Miss Holmes
I'm the Year 1 teacher and I have been teaching at Burgh School for 15 years. I have taught Year 1 for two years and before that I taught Foundation Stage. I have good knowledge of the EYFS and this helps me to understand the learning needs of our younger children as they move to Year 1.
I try to be an encouraging and helpful teacher and do my best to make lessons in Year 1 fun!
Out of school I love exciting days out with my own son and spending time exploring new places in my caravan.
Cricket
We enjoyed a cricket taster session! 20 May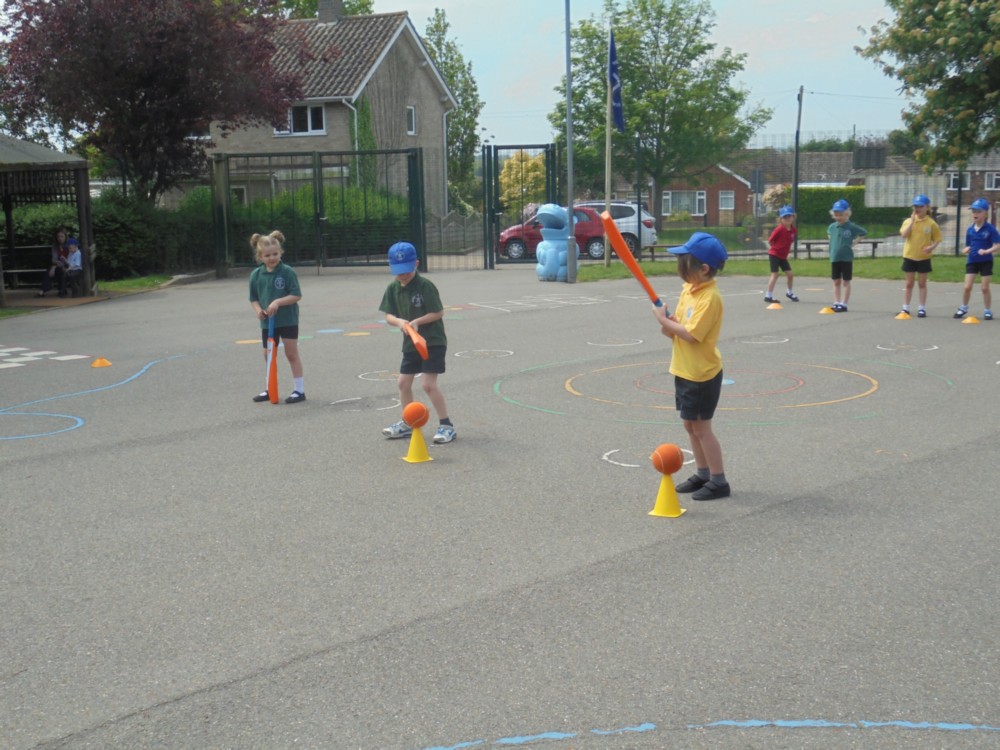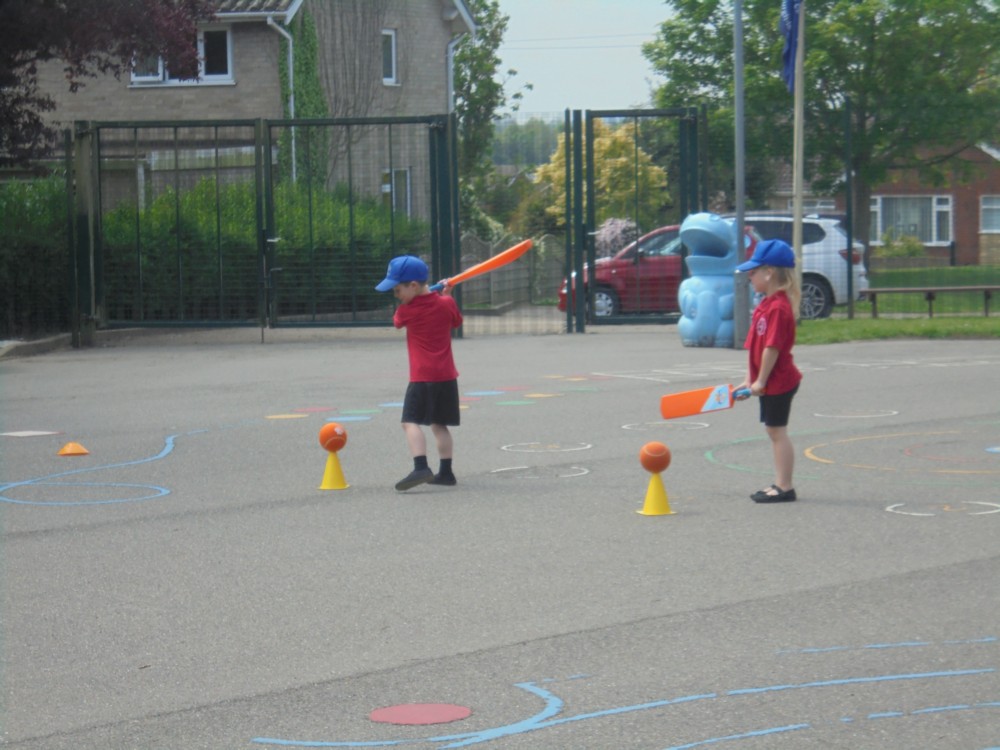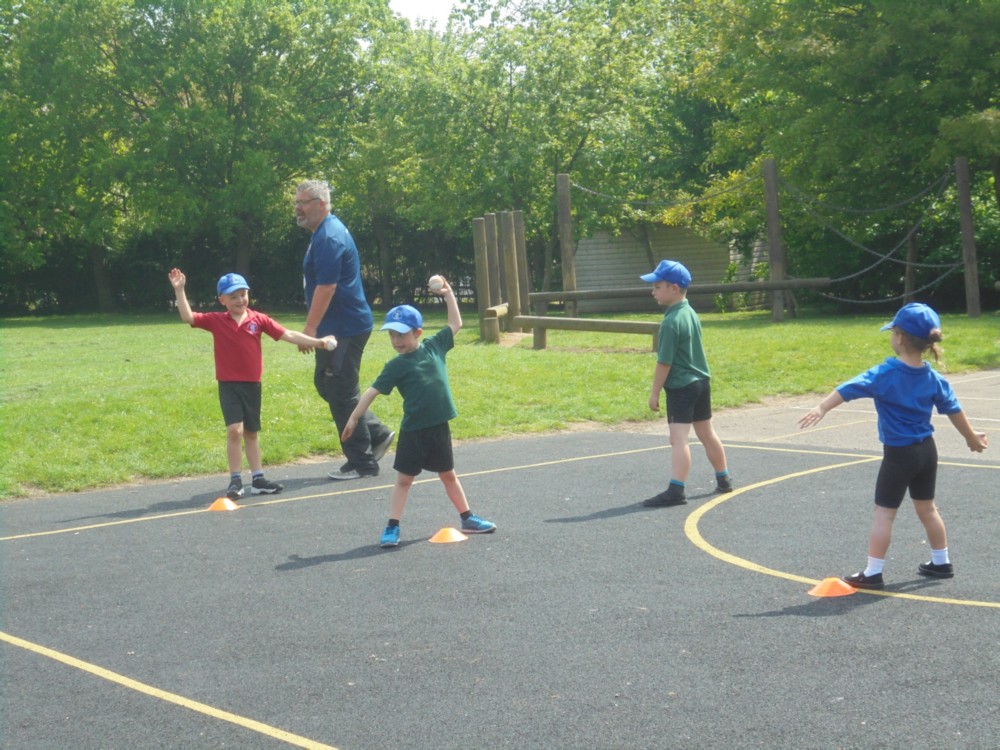 Tennis 3 May
The children are busy learning tennis skills in PE.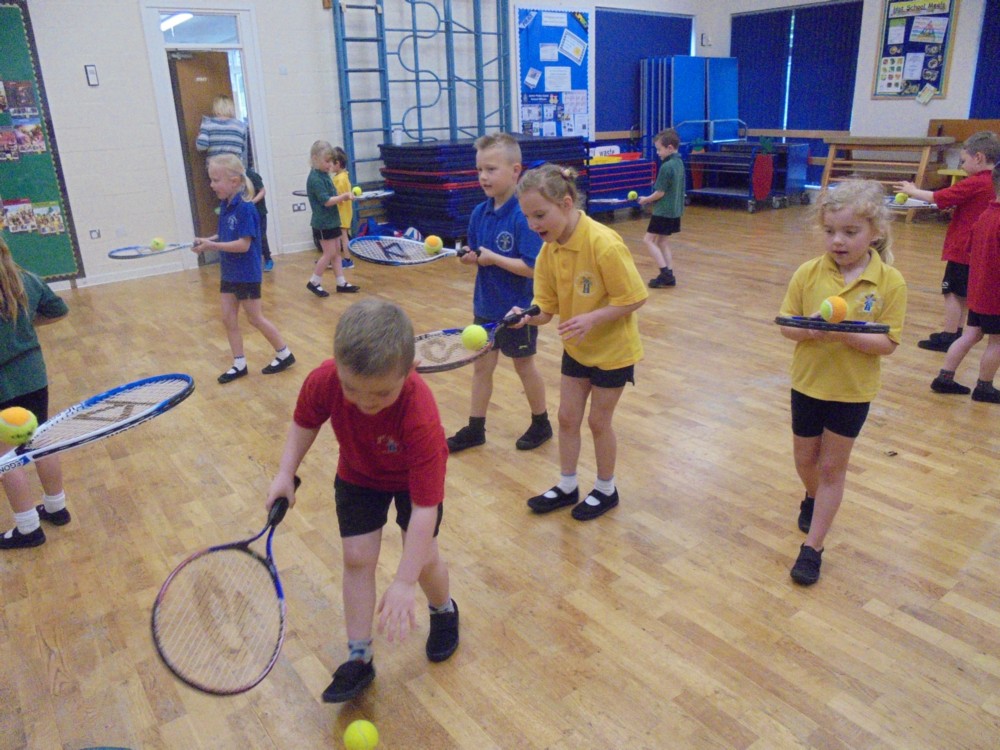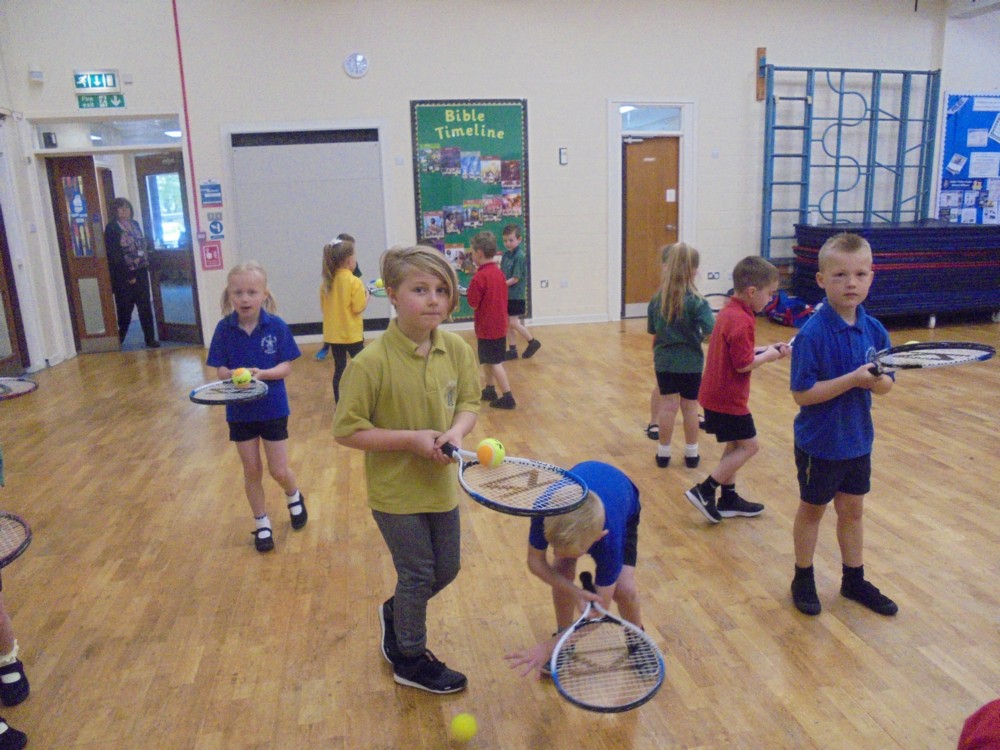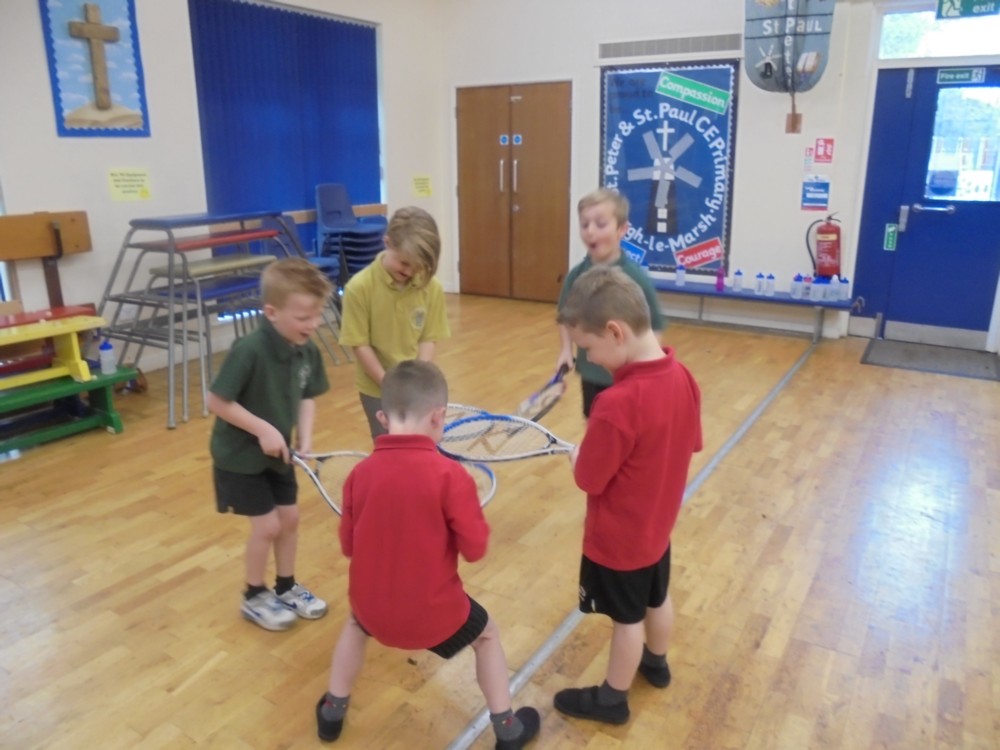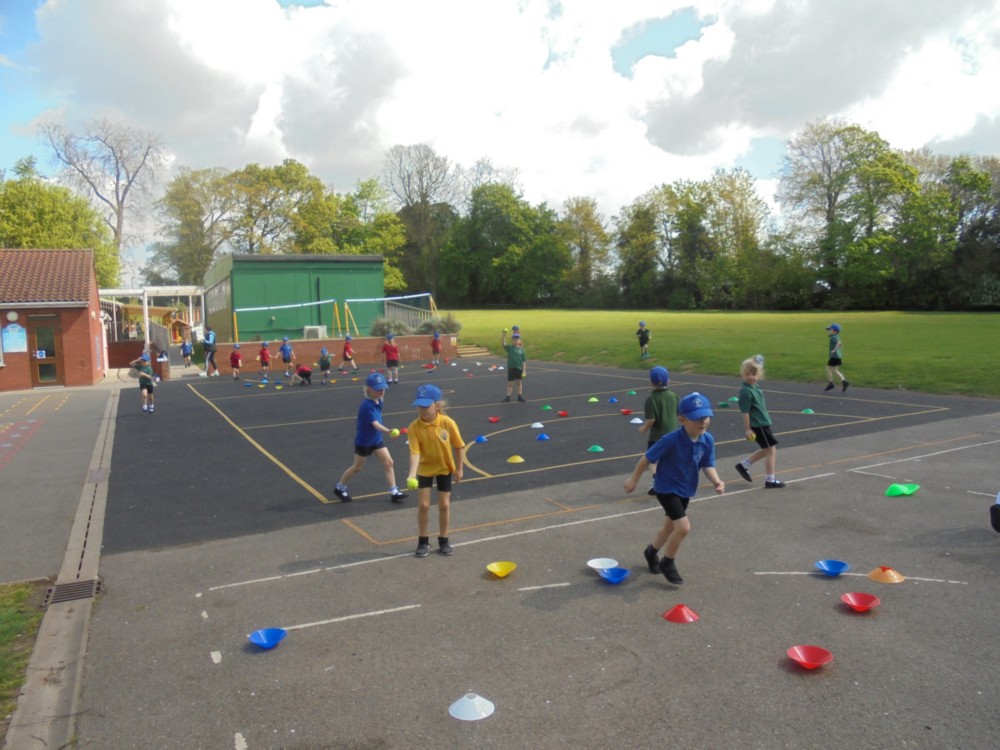 Looking at plants in Science 27 March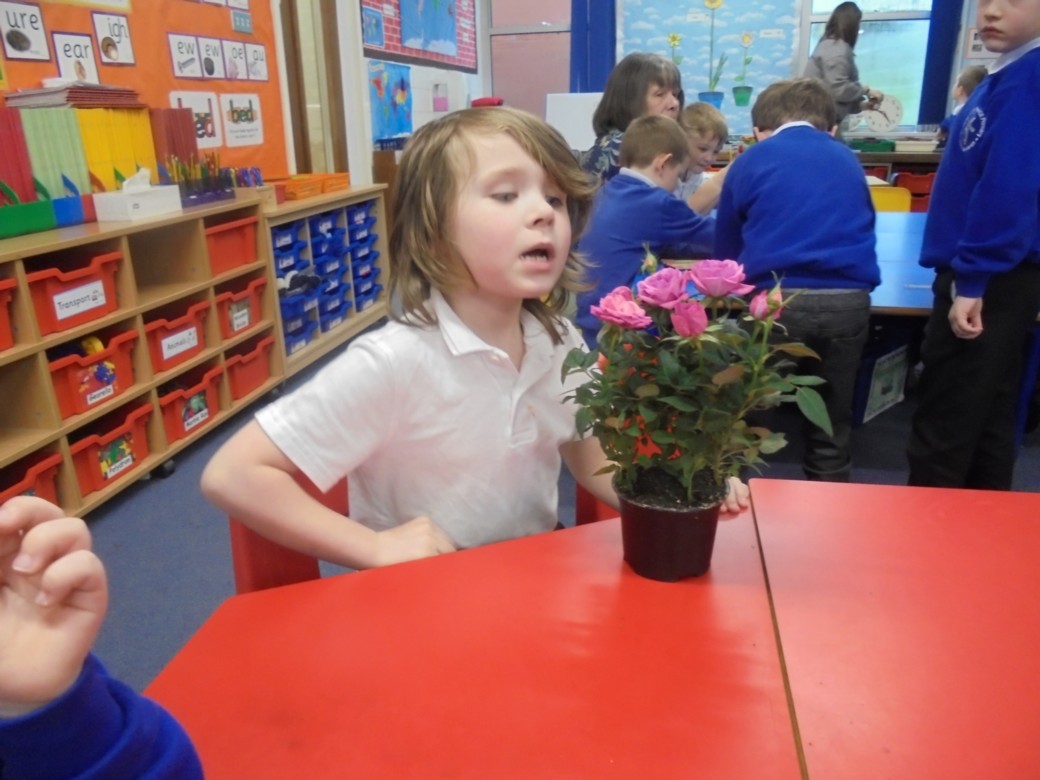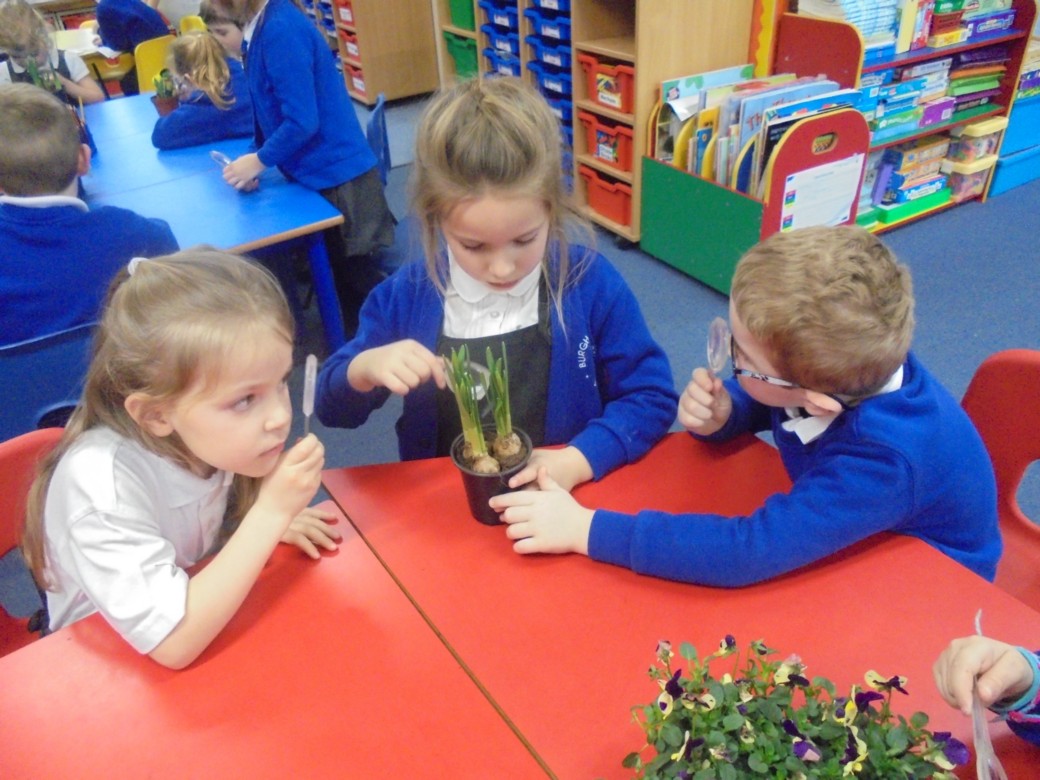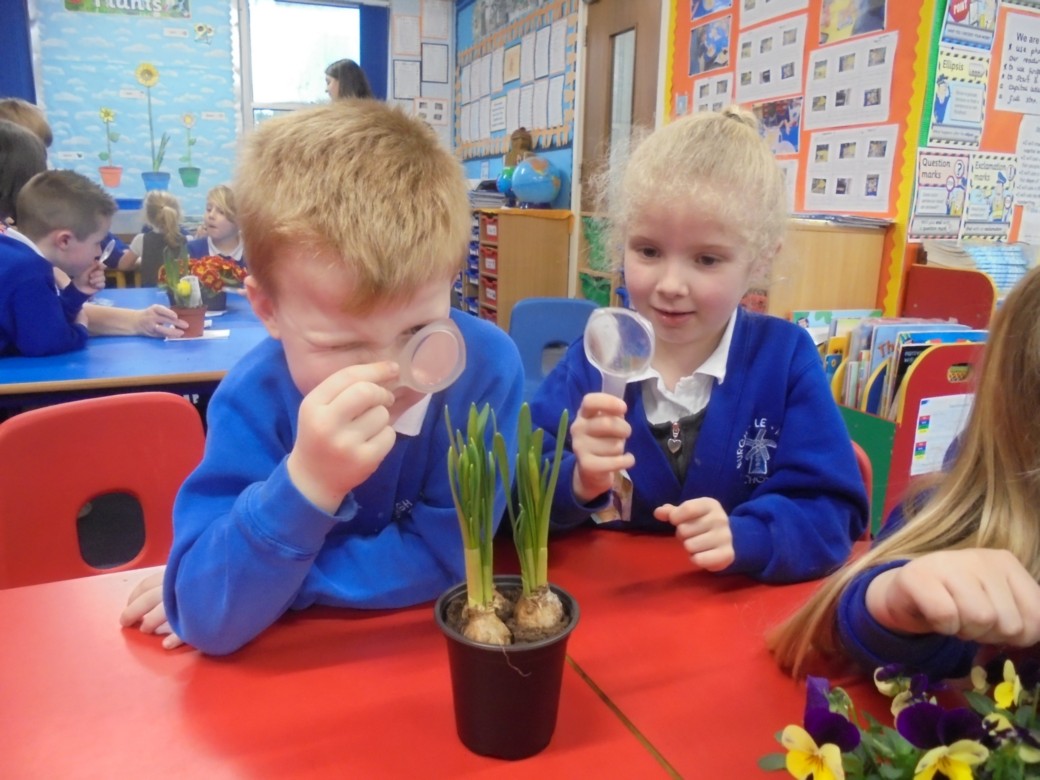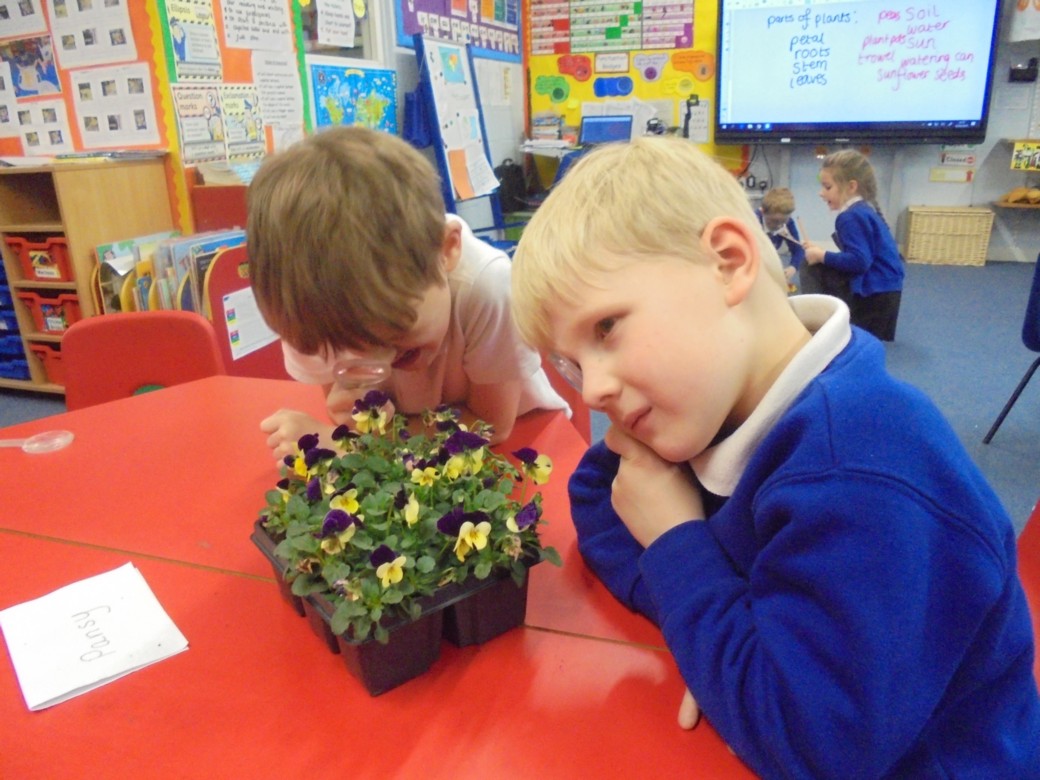 Exploring balances in PE 27 March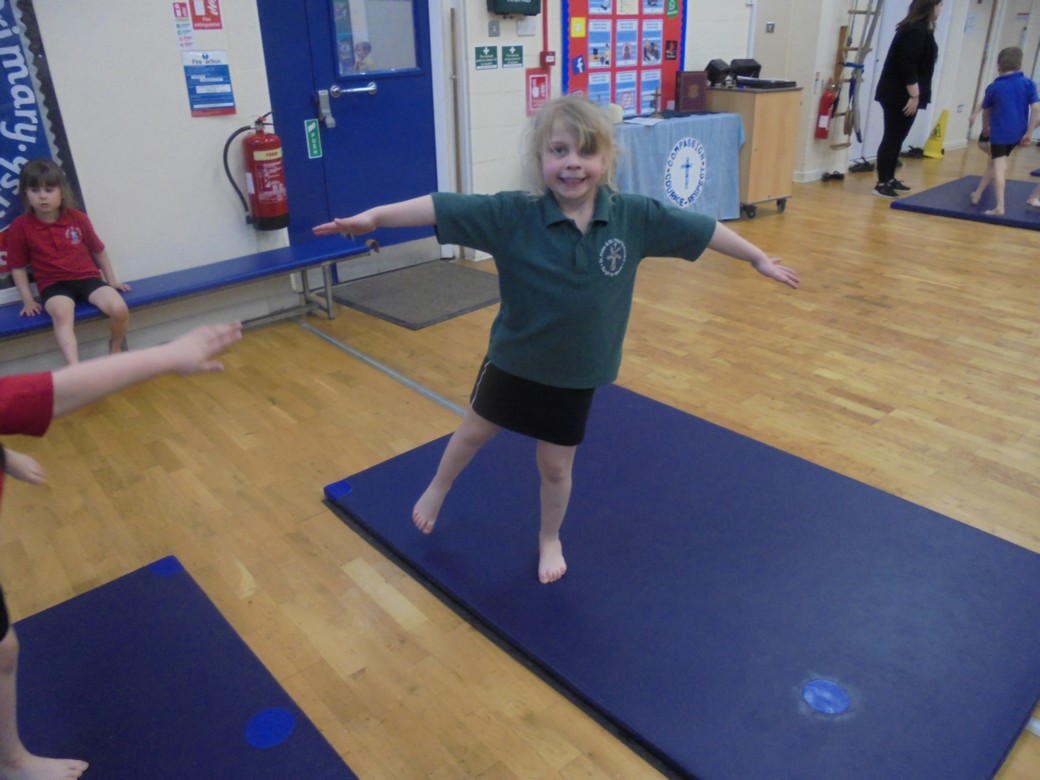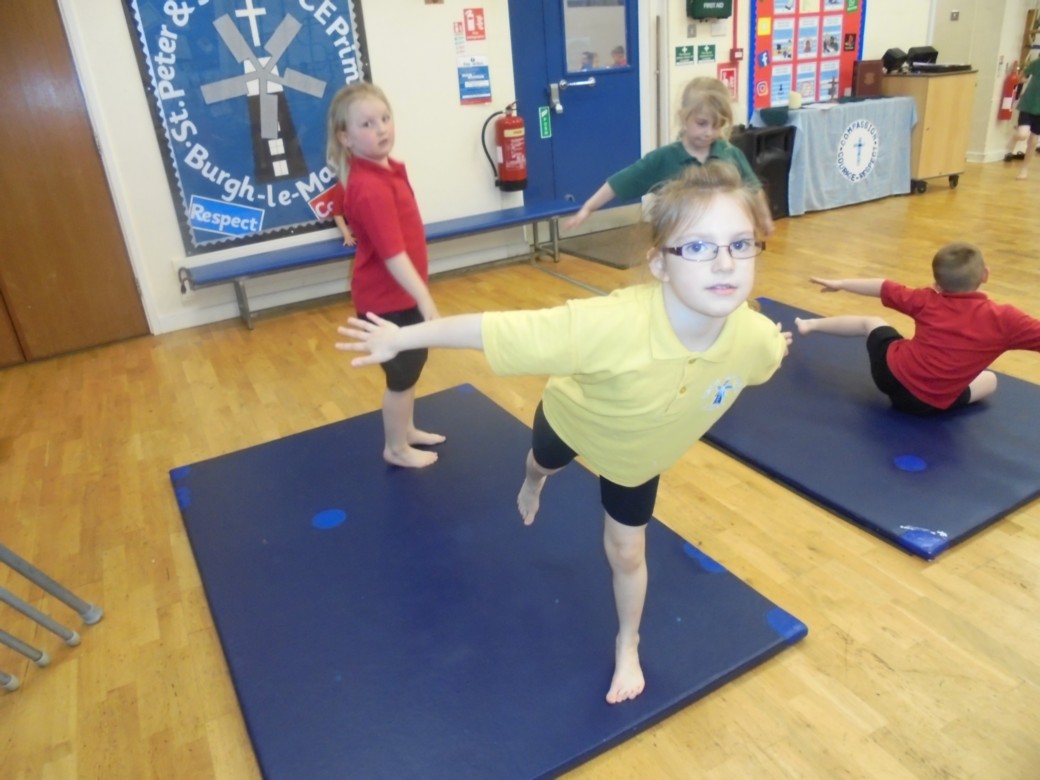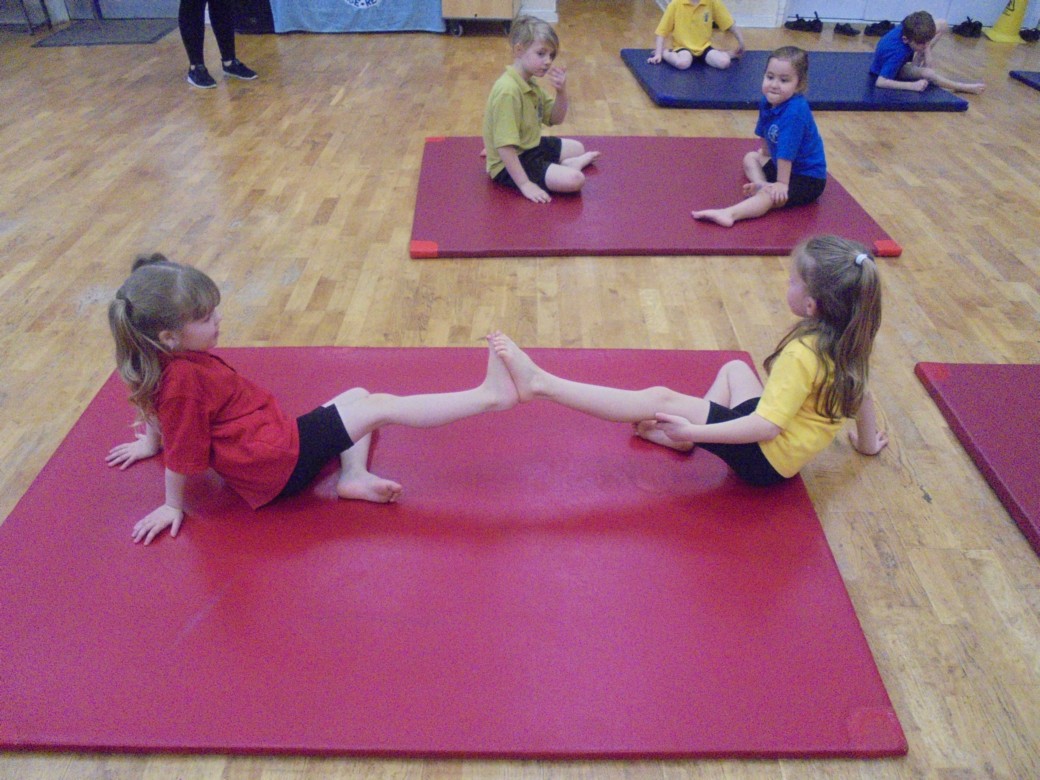 Spring Detectives Walk 27 March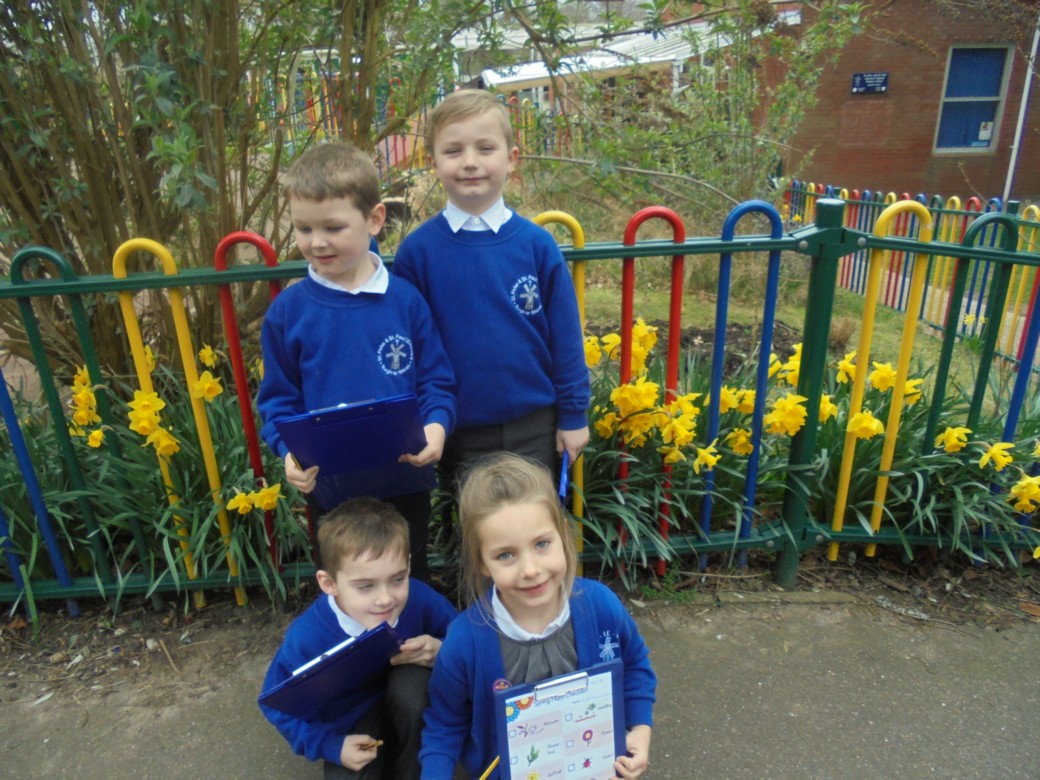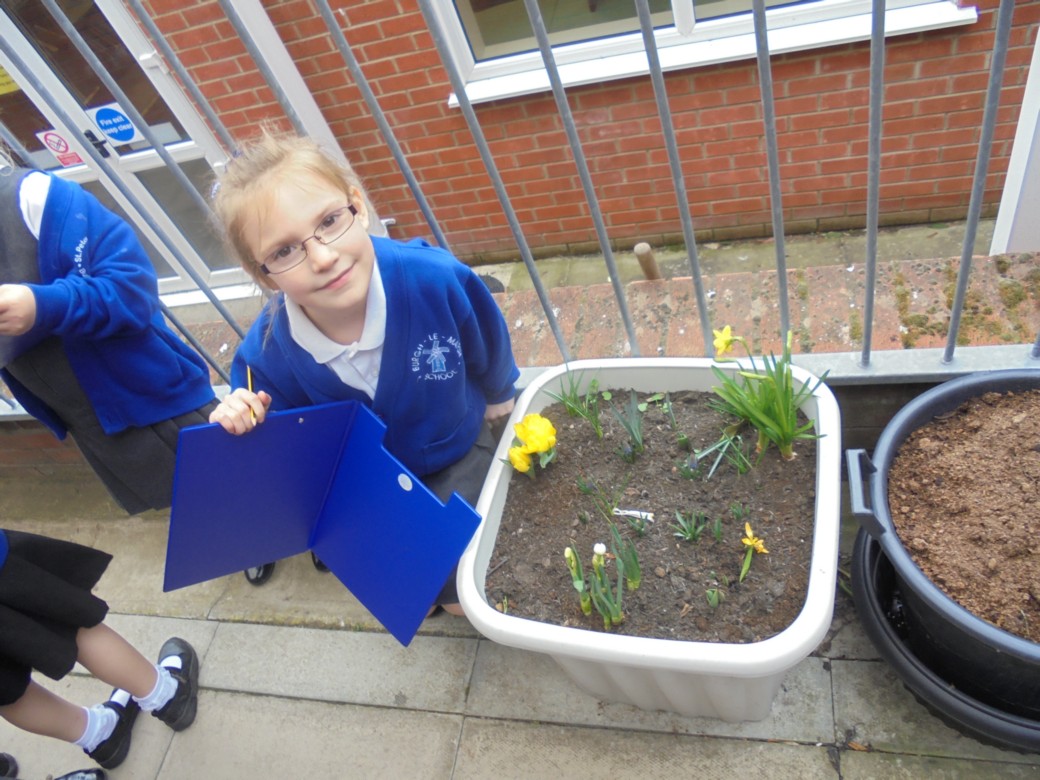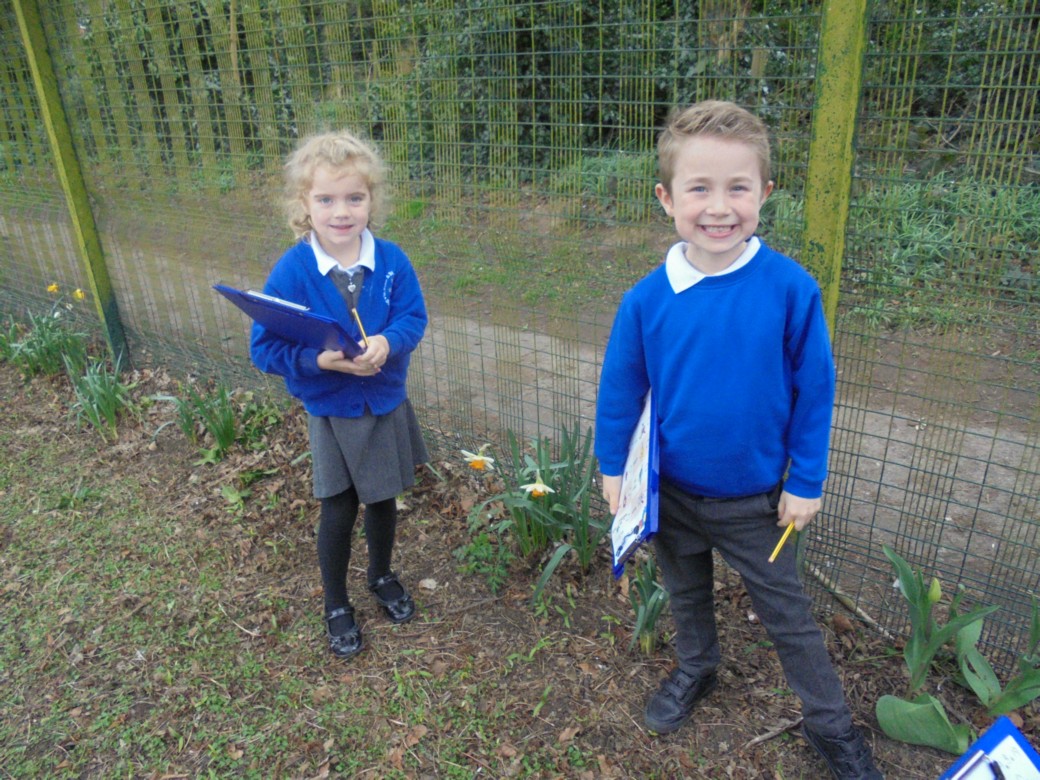 Fabulous Frogs in PE 1 March
The children have enjoyed pretending to be frogs in gymnastics this week. They practised three mains types of jumps. These being a straight jump, a tuck jump and jumping Jacks. The children then pretended the equipment was like the frogs habitat; the benches were branches, the mats were the lily pads and the spots were rocks.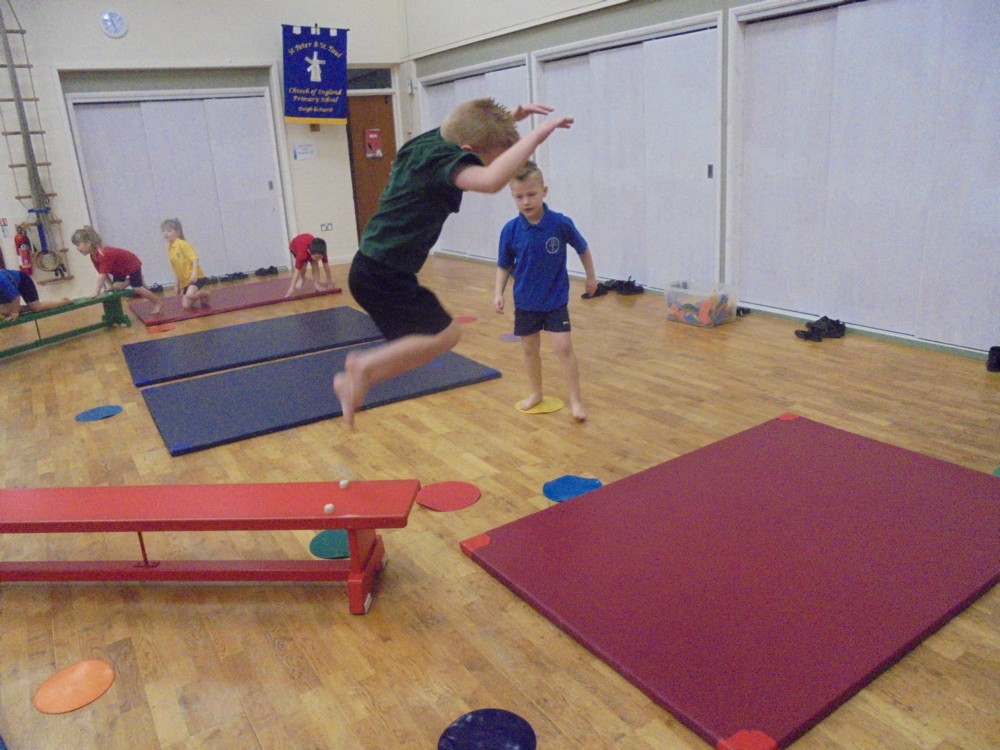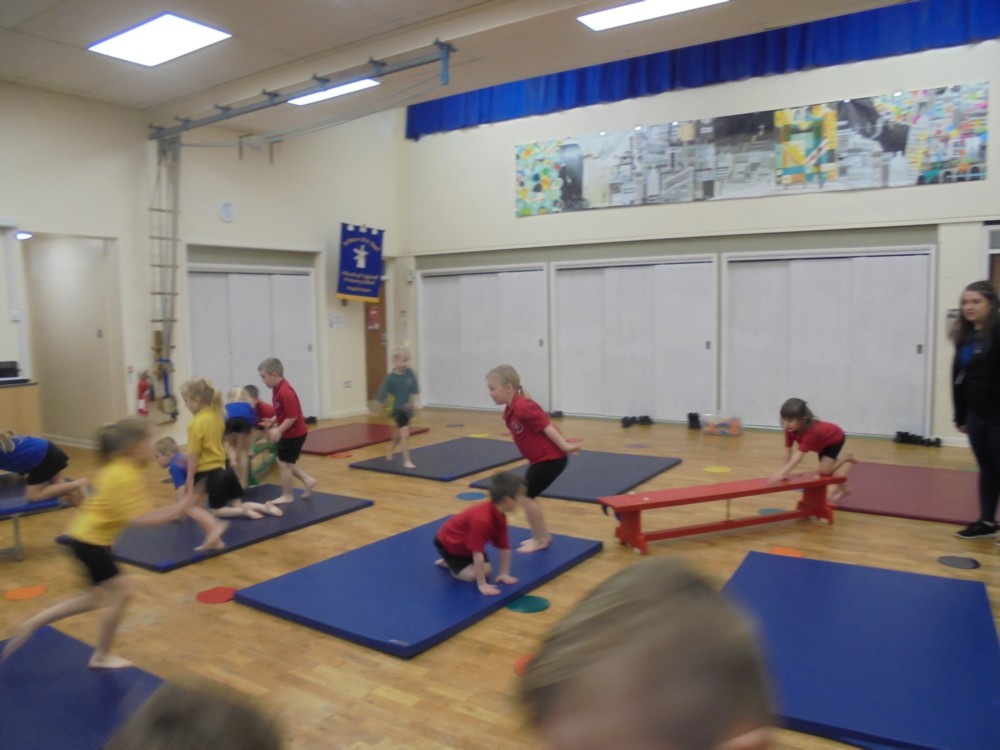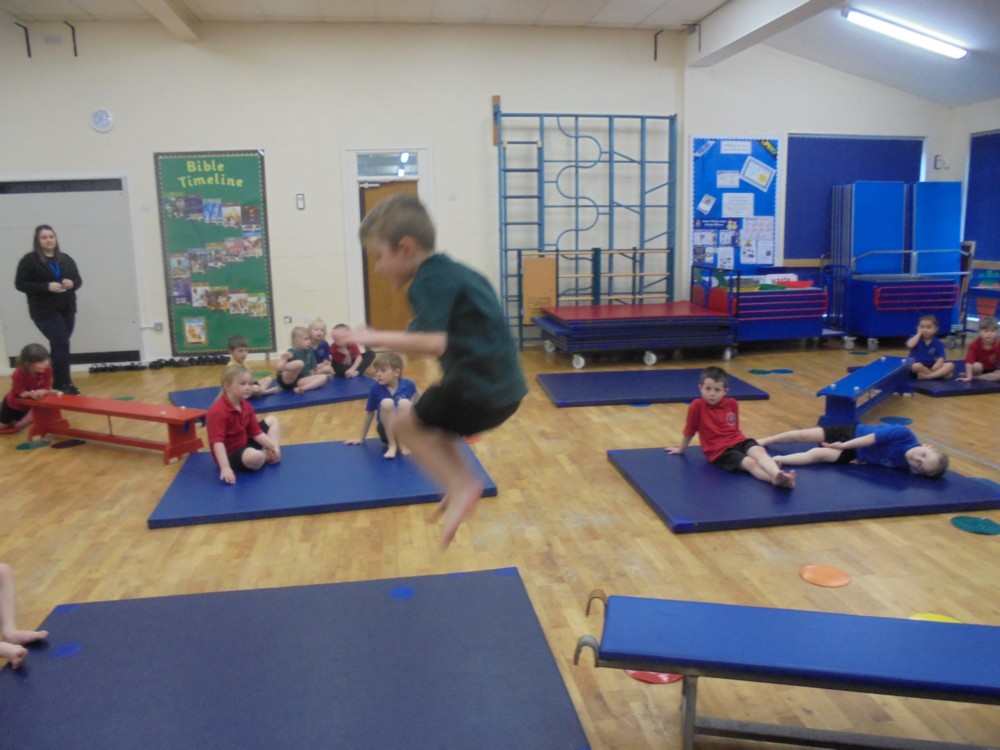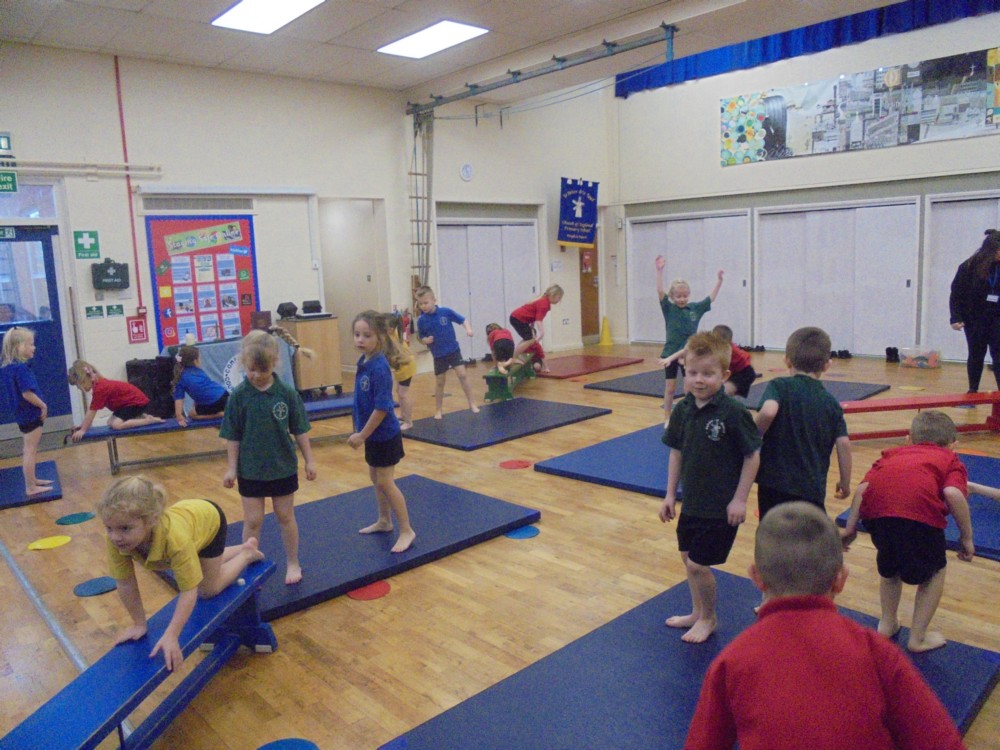 Biscuit Bear and The Gingerbread Man 8 February
We've had a fantastic time in English reading the stories of Biscuit Bear and The Gingerbread Man. Lots of our writing activities have focused on these stories especially writing instructions. But our favourite part was baking and decorating our very own Gingerbread Man.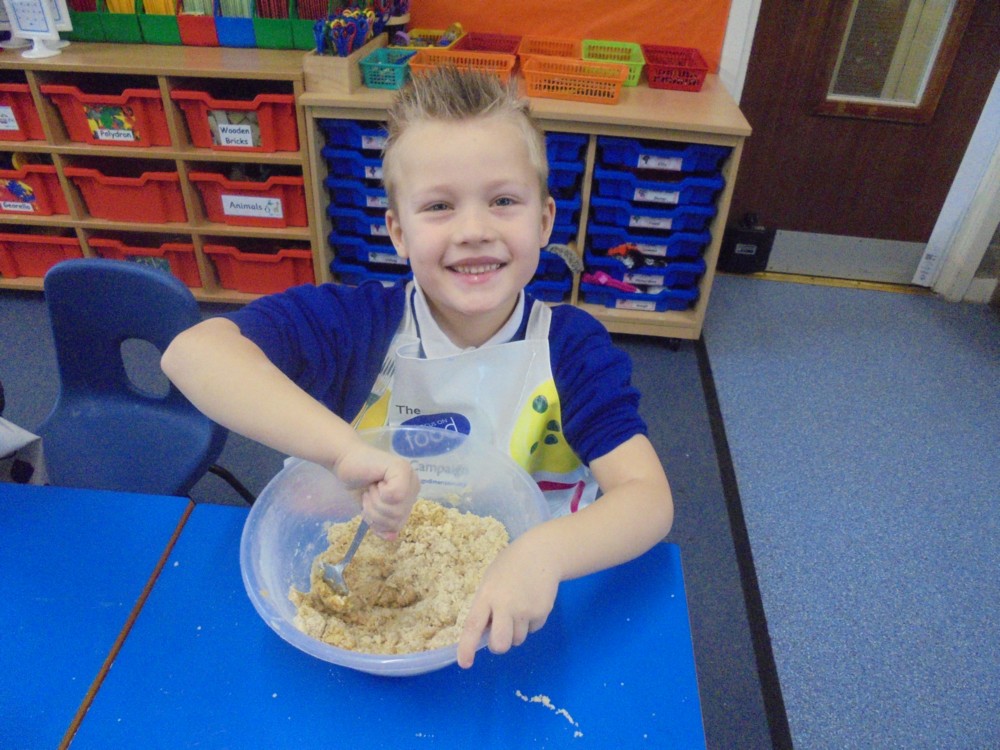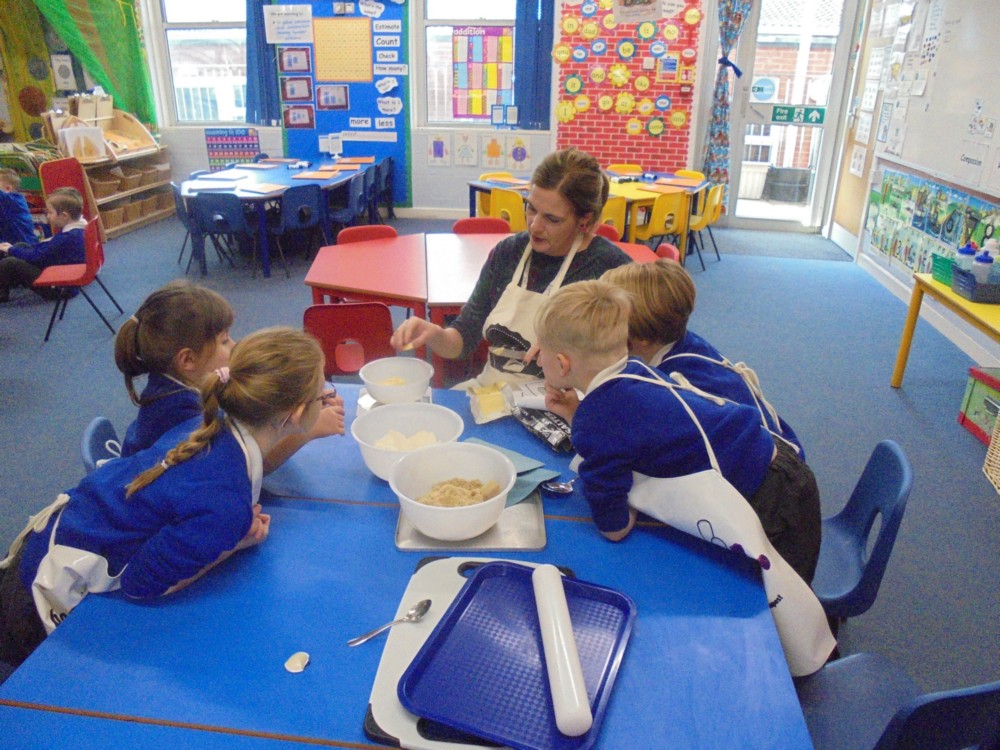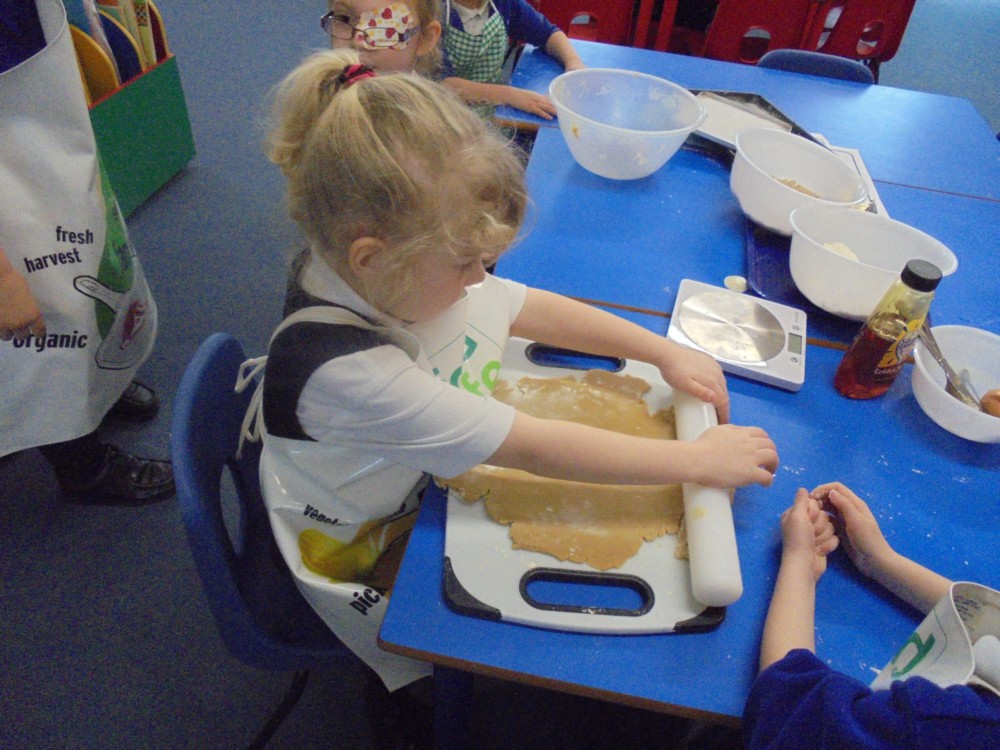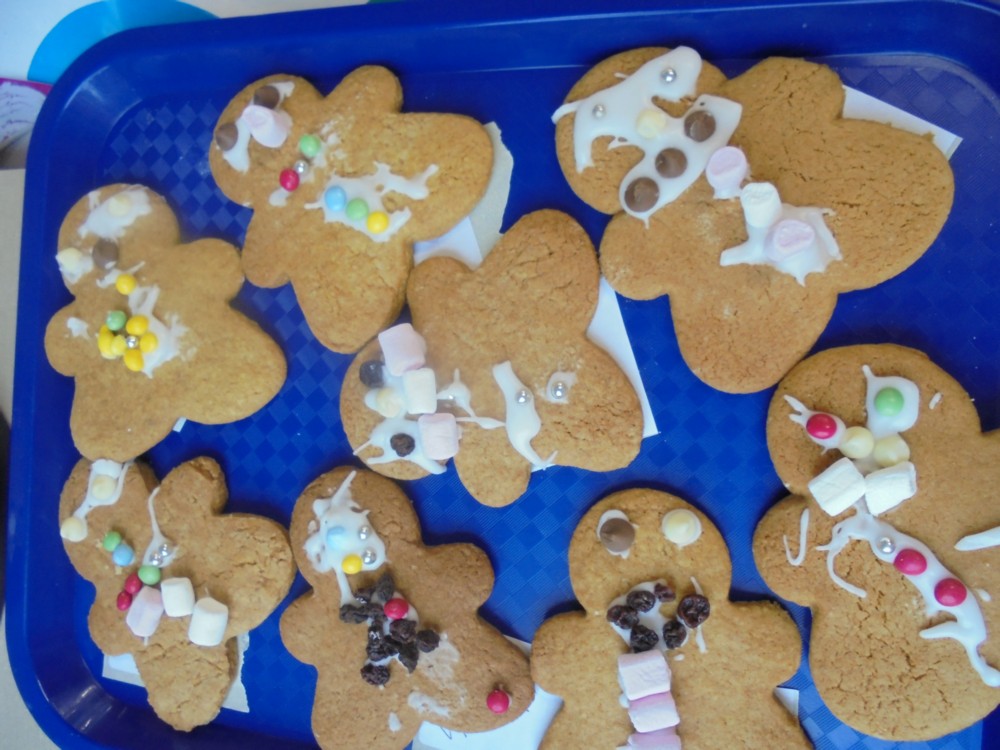 Making Bird Feeders 8 February
As part of our learning about Winter we talked about how the birds may find it difficult to find food so we each made a bird feeder to take home to put in our gardens.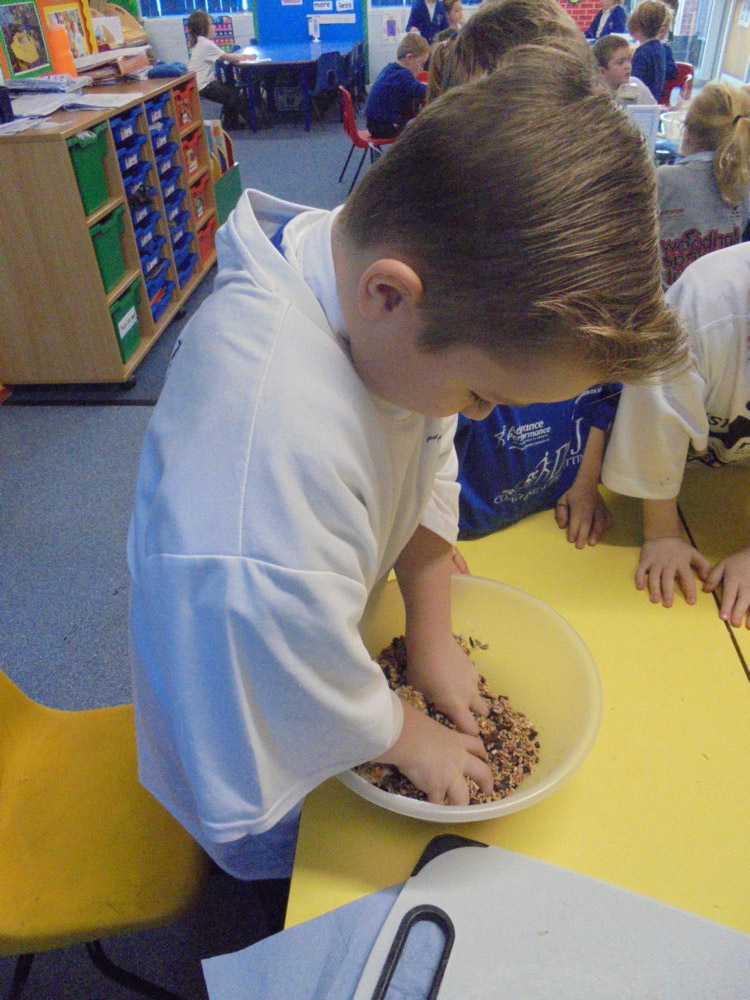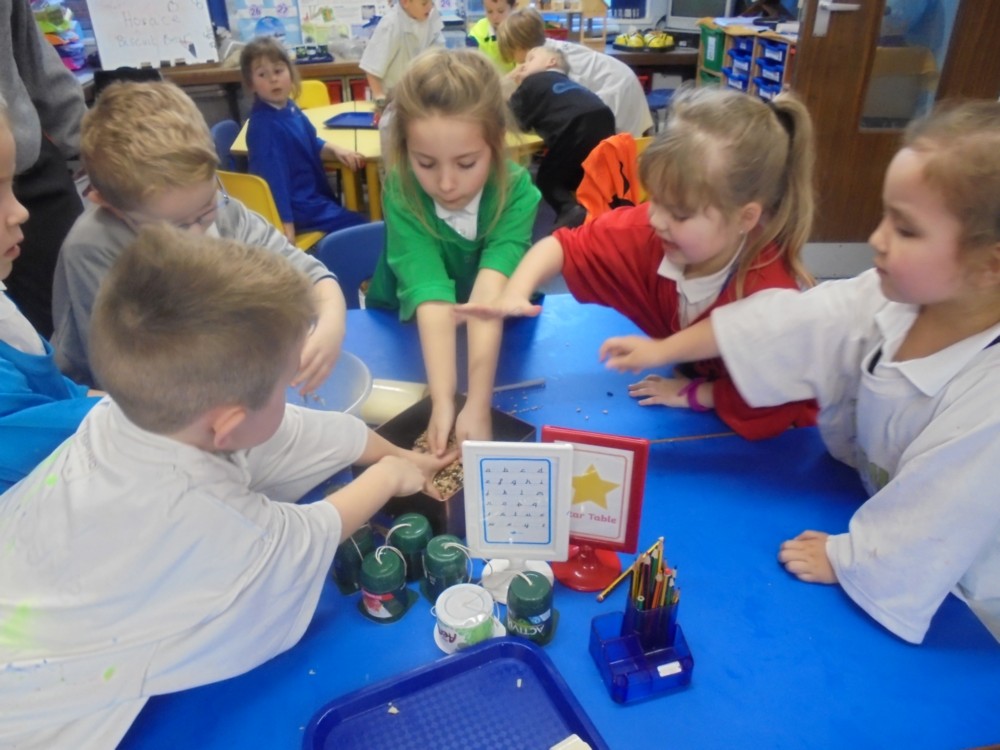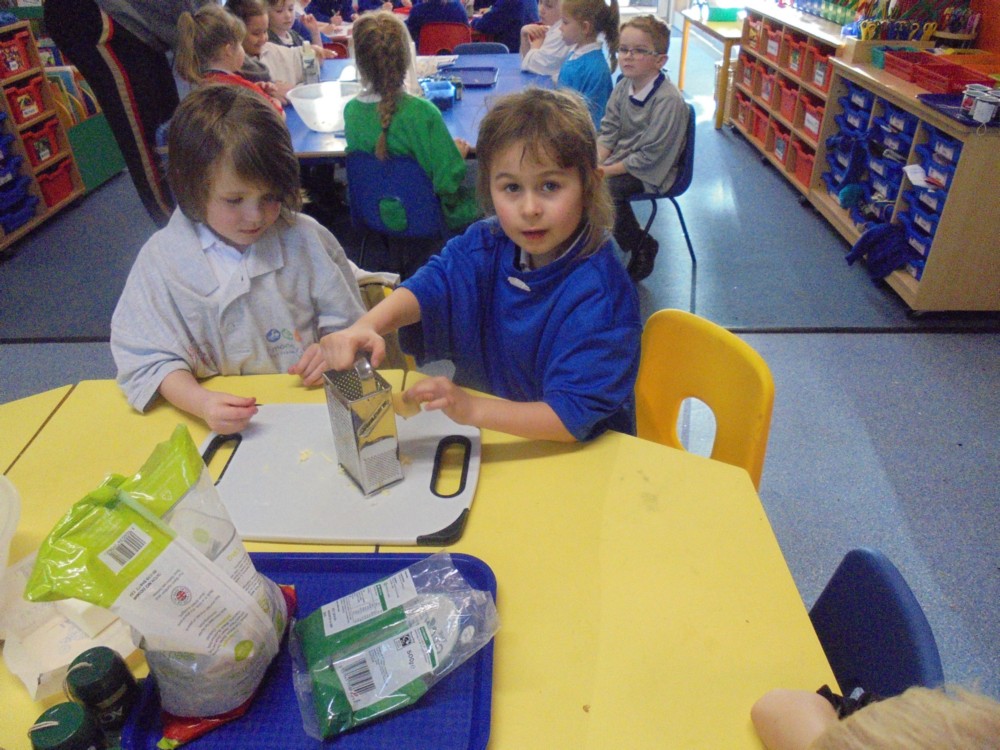 Mr Egerton 18 January
This term Year 1 are enjoying Music sessions with Mr Egerton from the Lincolnshire Music Partnership. He comes to visit every Wednesday afternoon!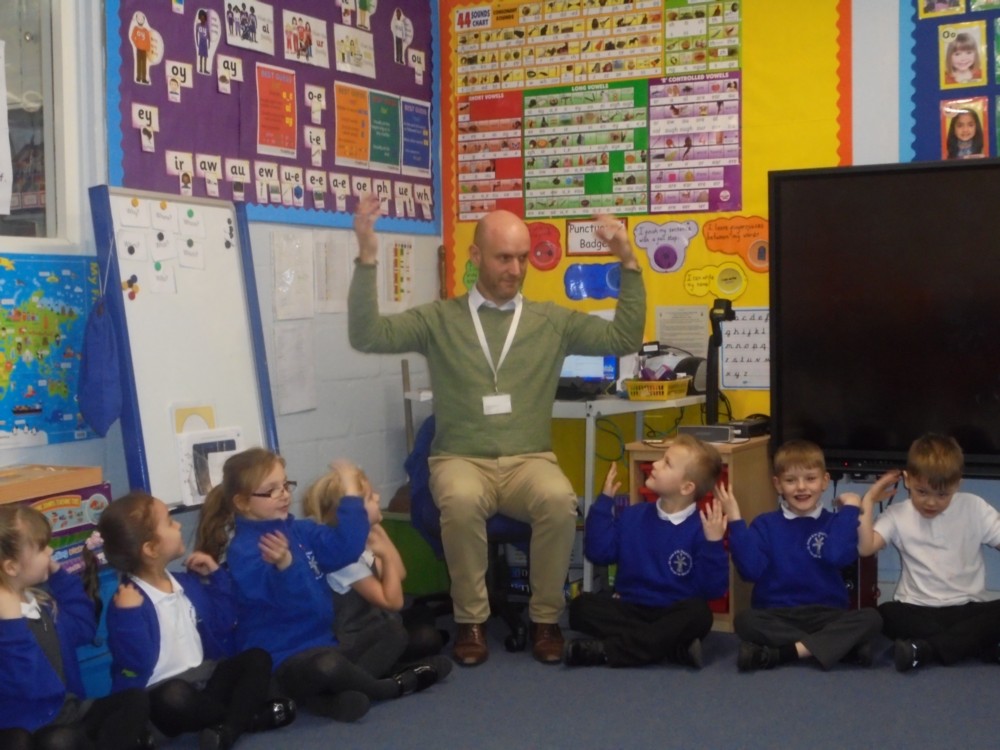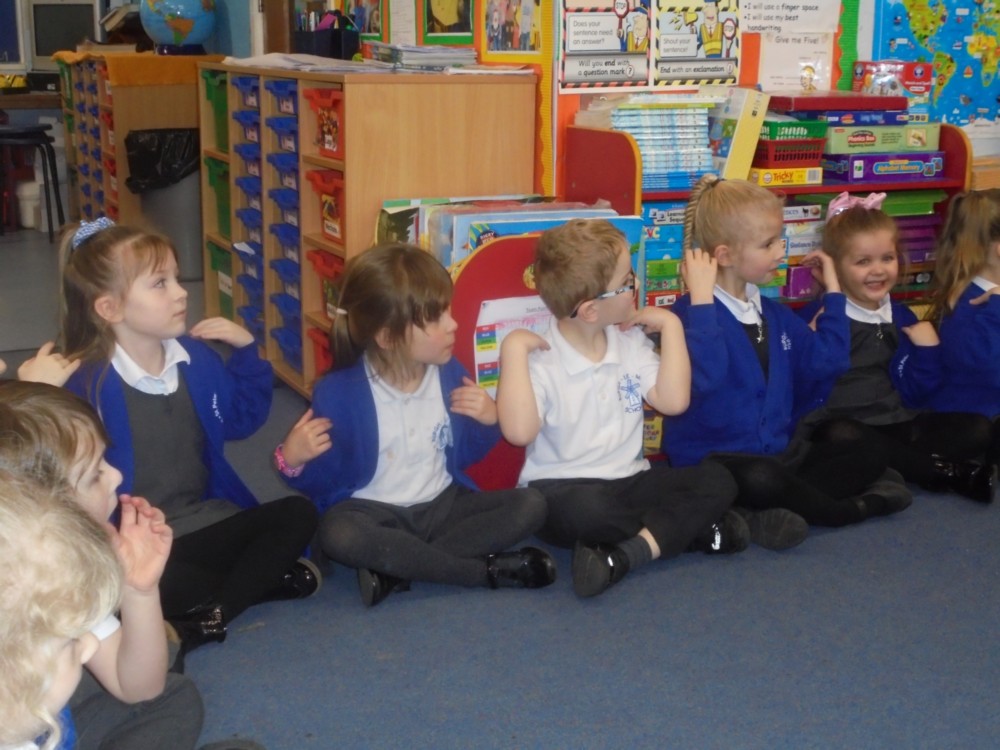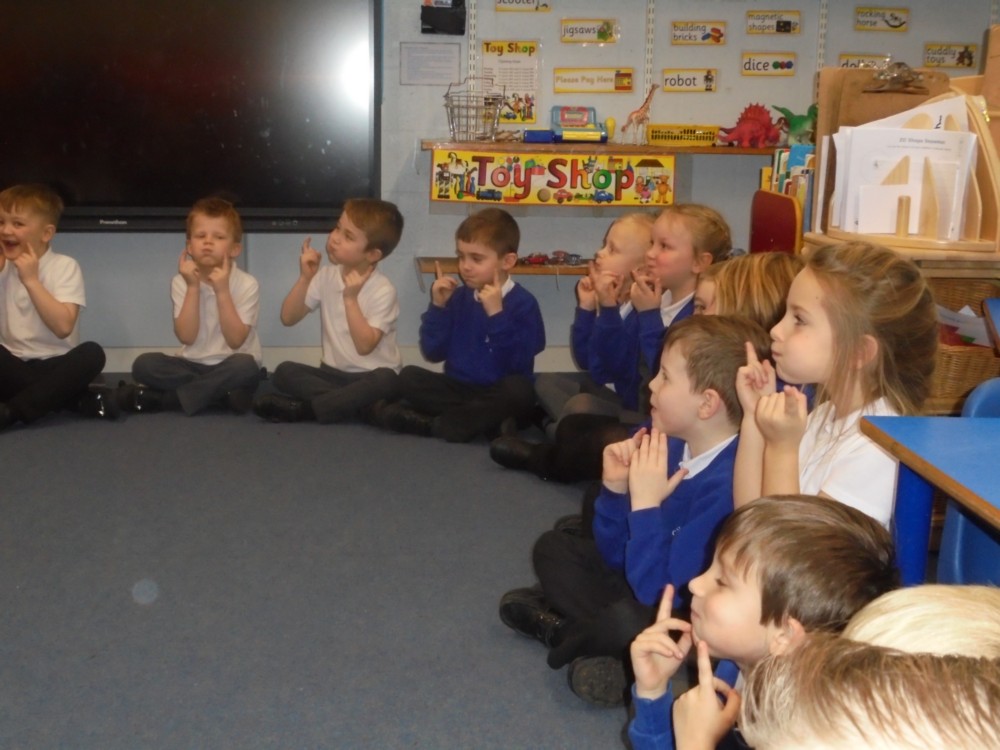 Ready for the Nativity Performance December 2018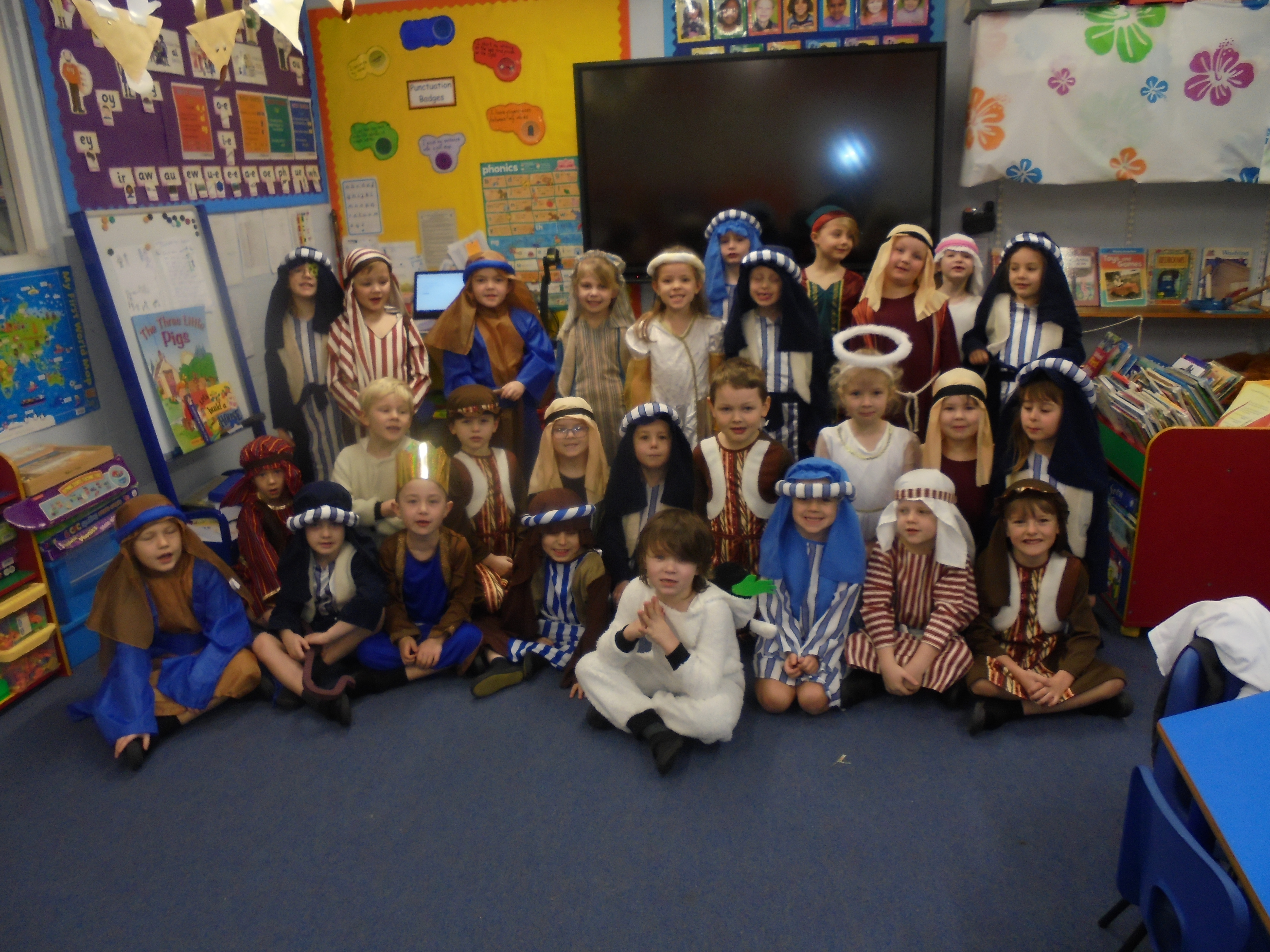 Buildings December 2018
Designing, making and evaluating our buildings which had to include a slider, hinge or lever mechanism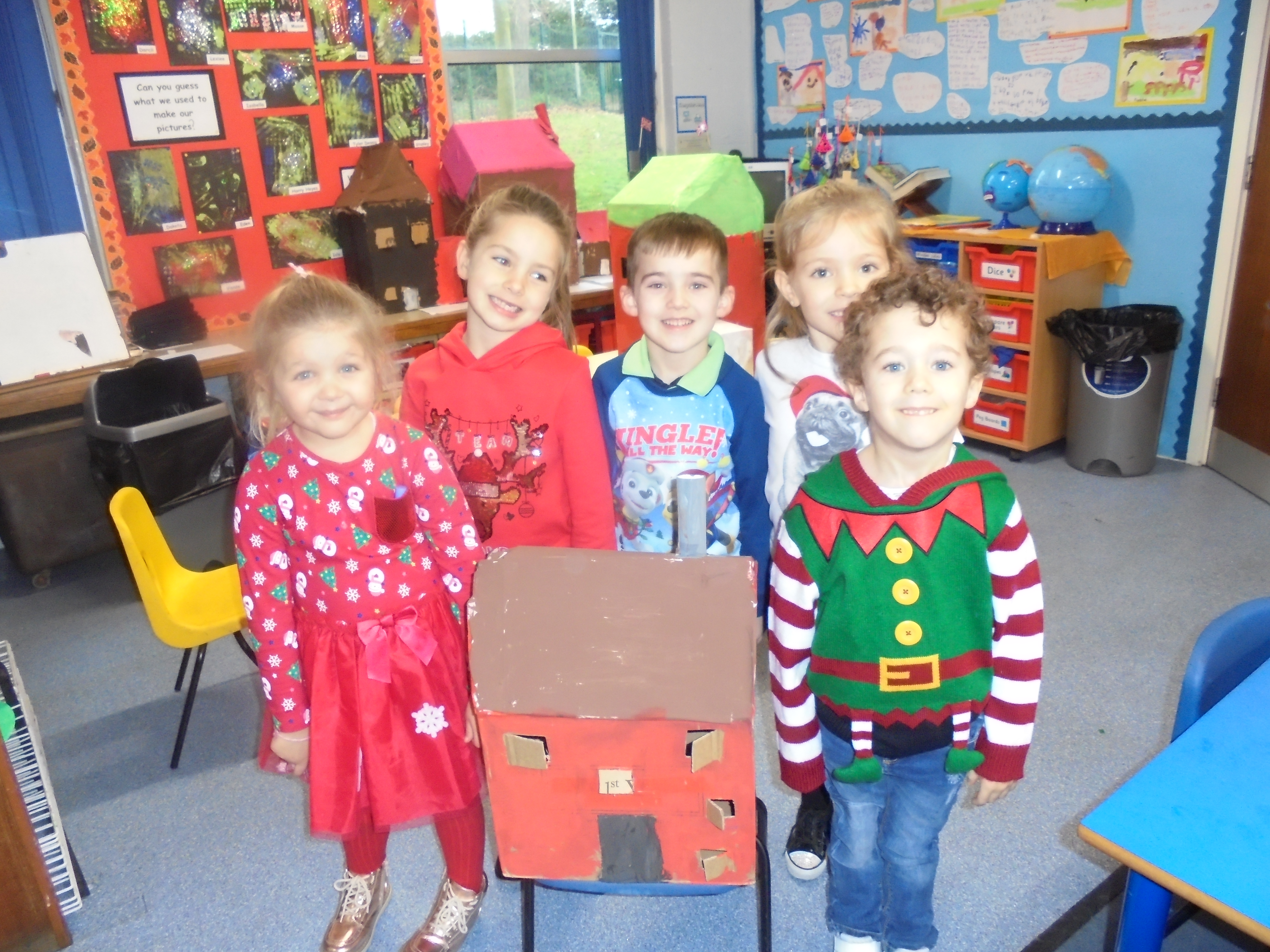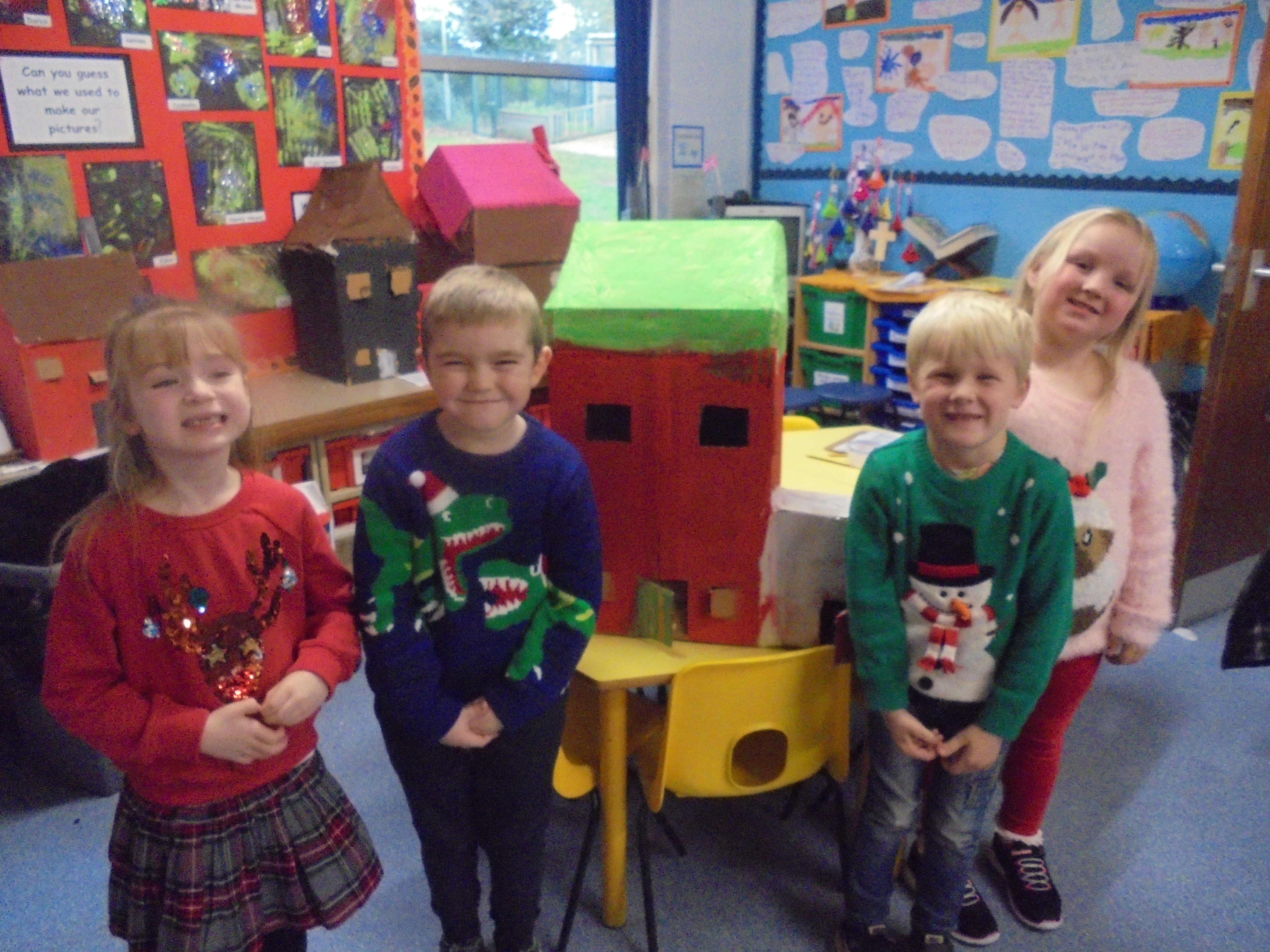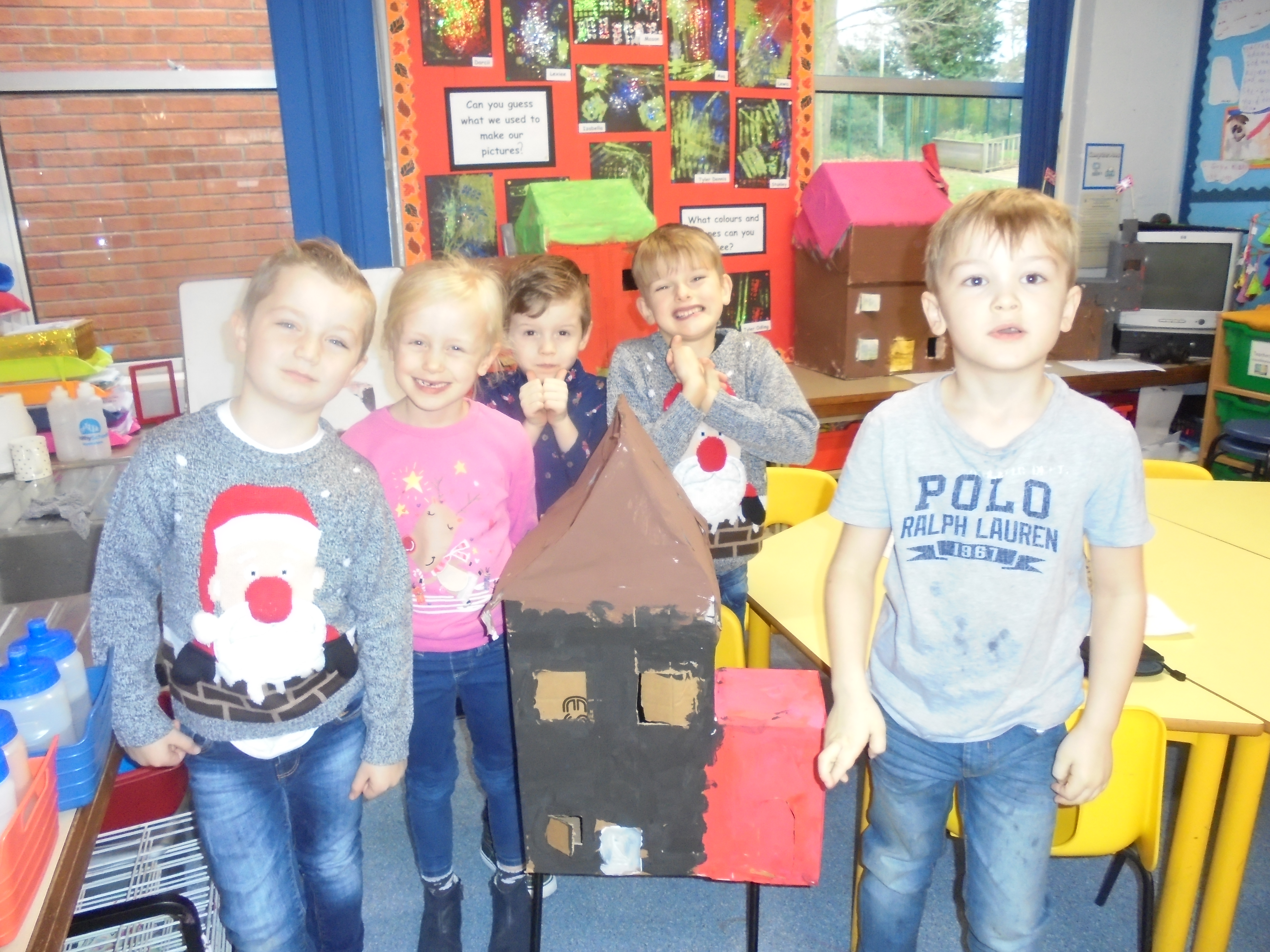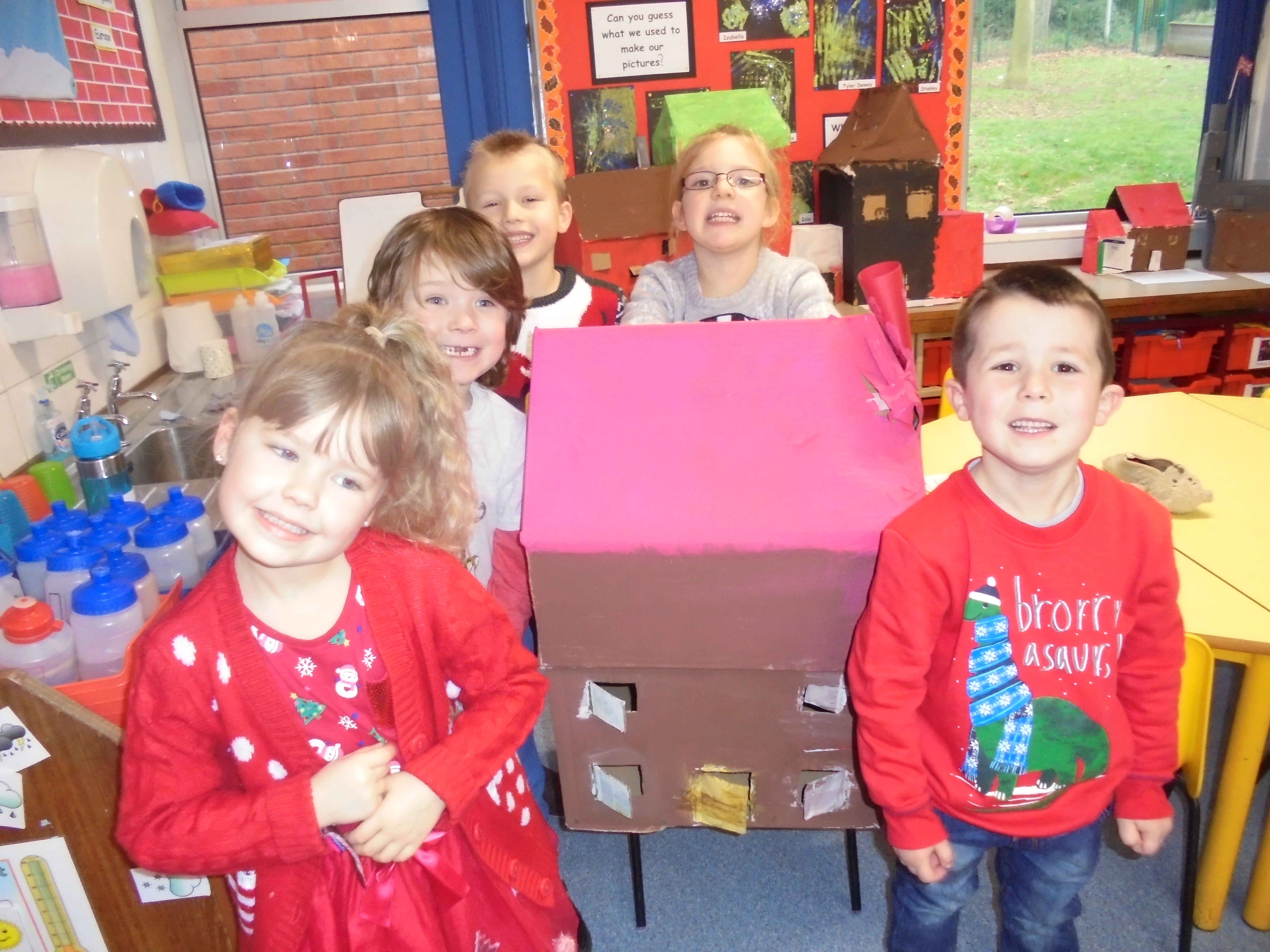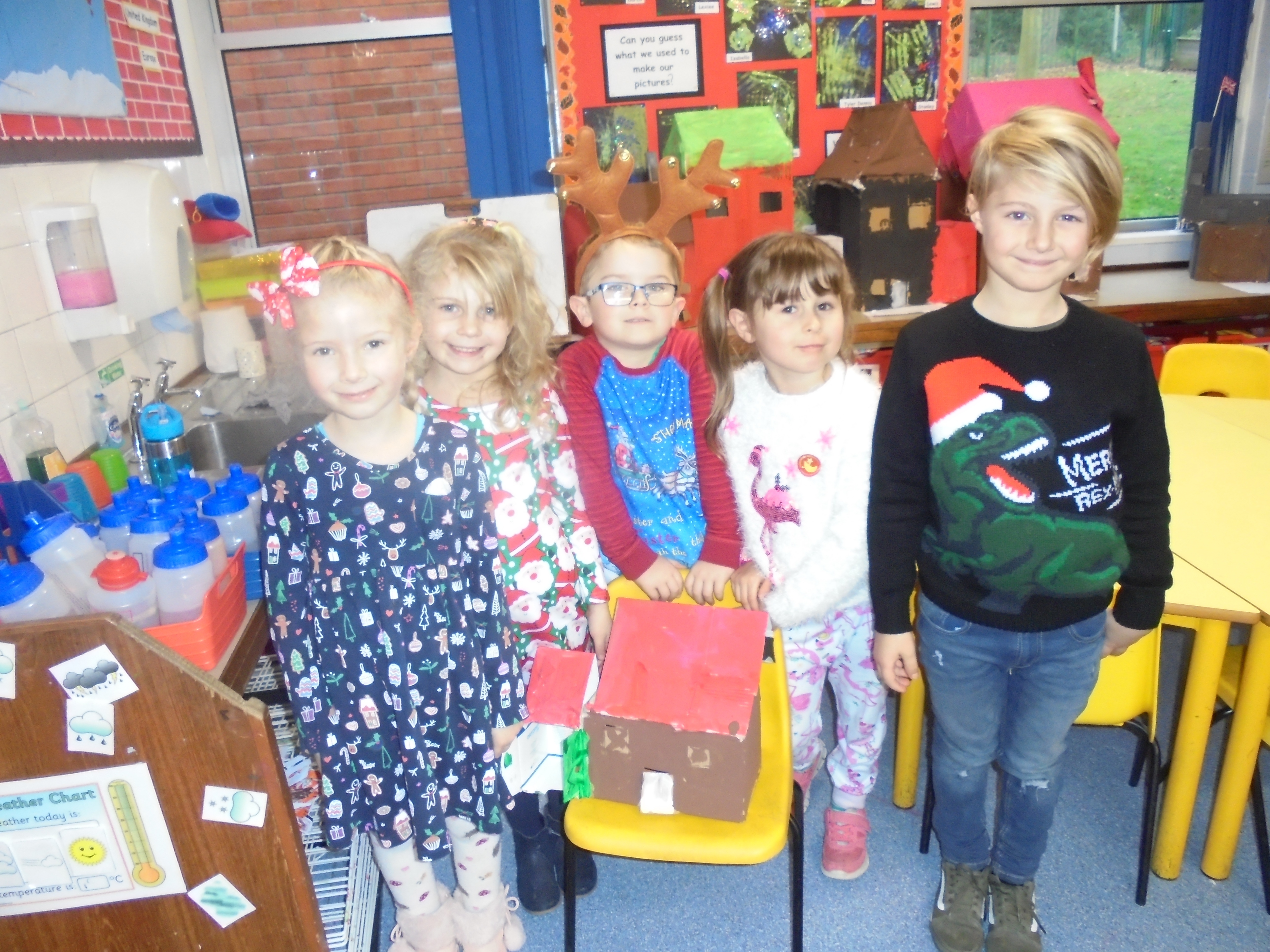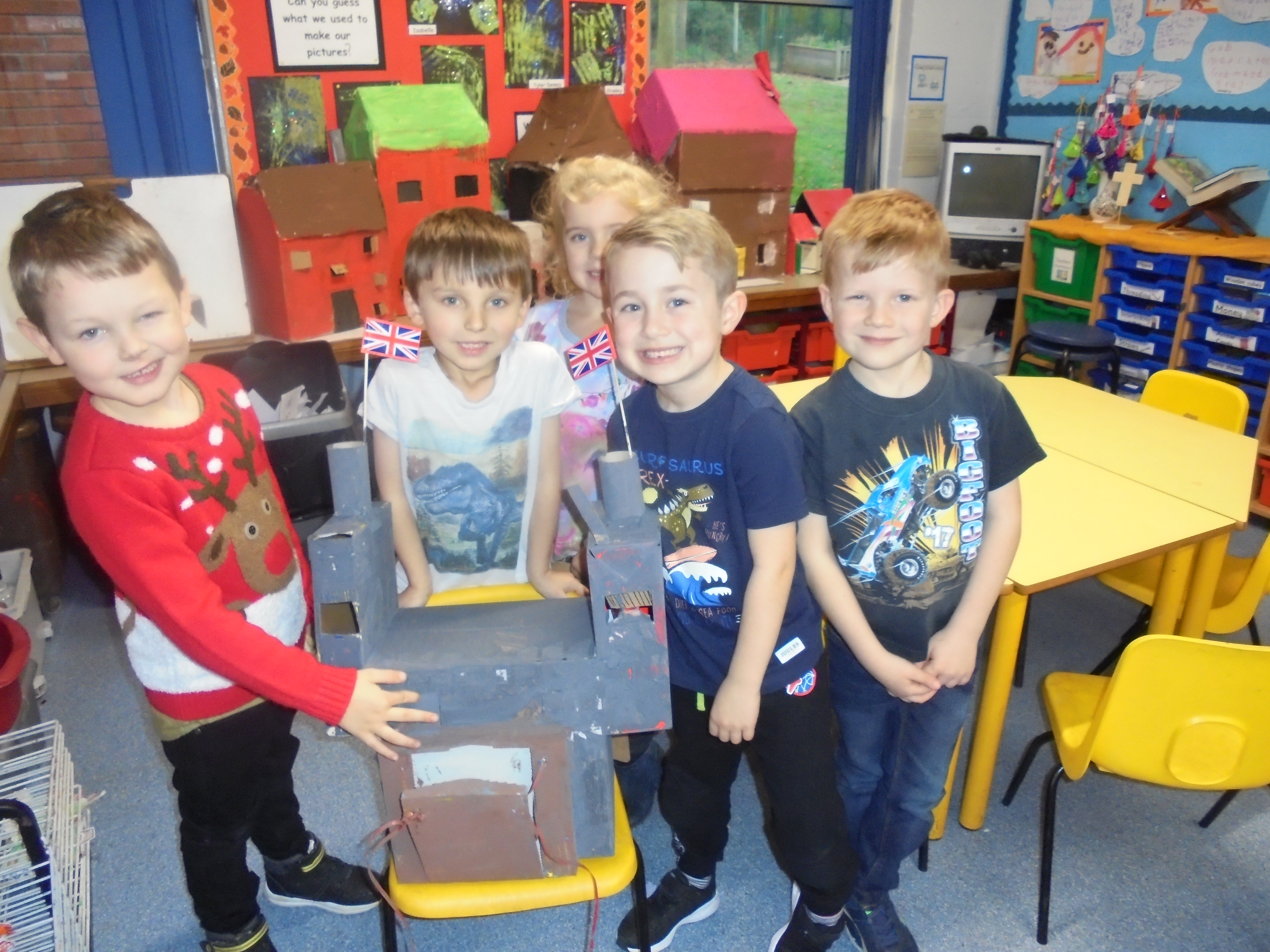 Christmas Arts Day December 2018
Multi-skills December 2018
History Trip
Term 1