Welcome to Year 3
We now share some of the fantastic things we do in class via the 'Parenthub' app. Download it from the app store and add our school using the @BurghSchool handle.
Our Teacher are
Mrs Walton and Mrs Croft
According to the children … Mrs Walton is super smiley, jolly, kind, caring and scary at times!
Mrs Walton has high expectations and sets firm boundaries. She is encouraging and has high aspirations for each and every child. She loves her job!
Super Medics
This term Year 3 have been learning how to help someone who is unwell or injured. Learning how to provide first aid is a valuable skill that could help save a person's life. Our Super Medics have been trained to follow the important steps of Danger, Response, Shout for help, Airway, Breathing and CPR. They have also tested their skills with applying bandages, which some children related to our Ancient Egypt topic. Fortunately no one was mummified in the process!!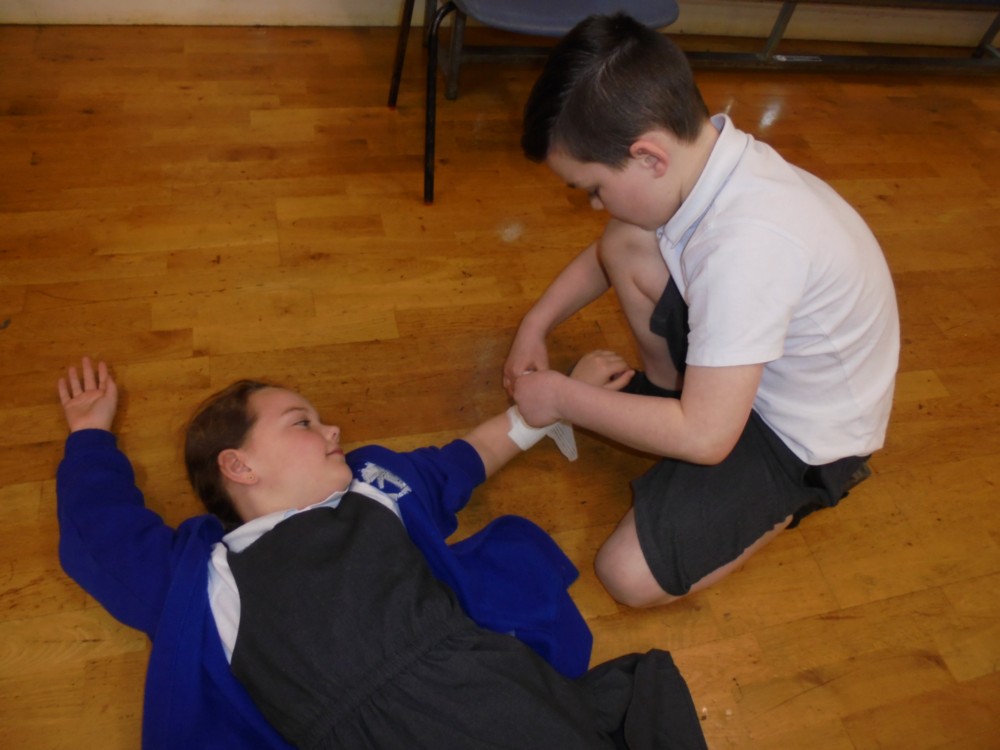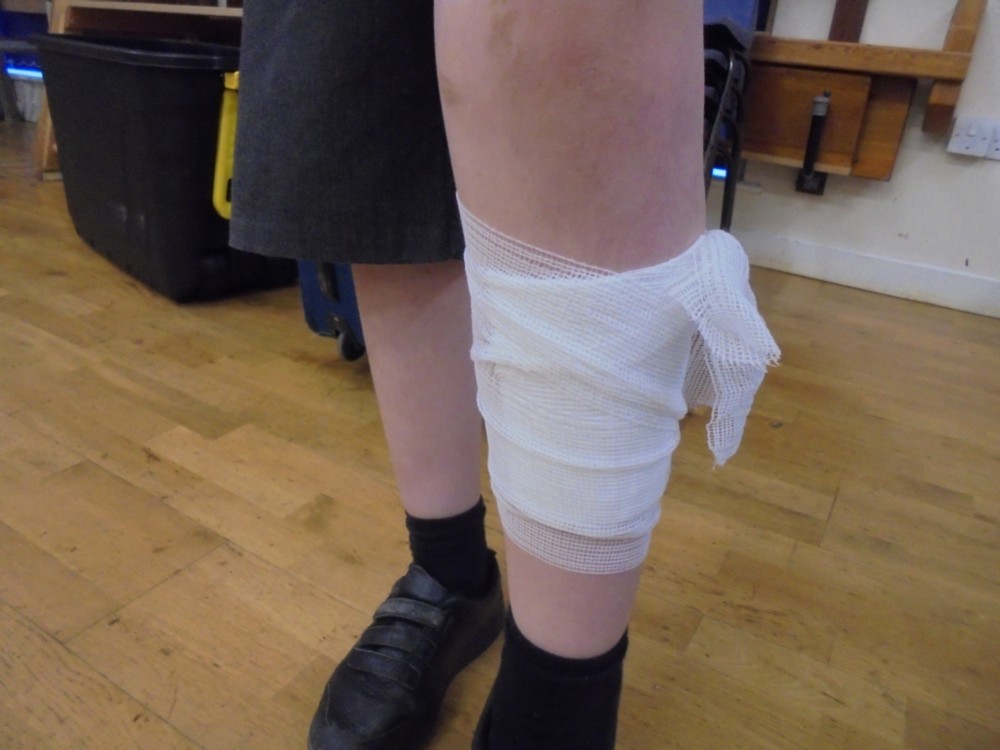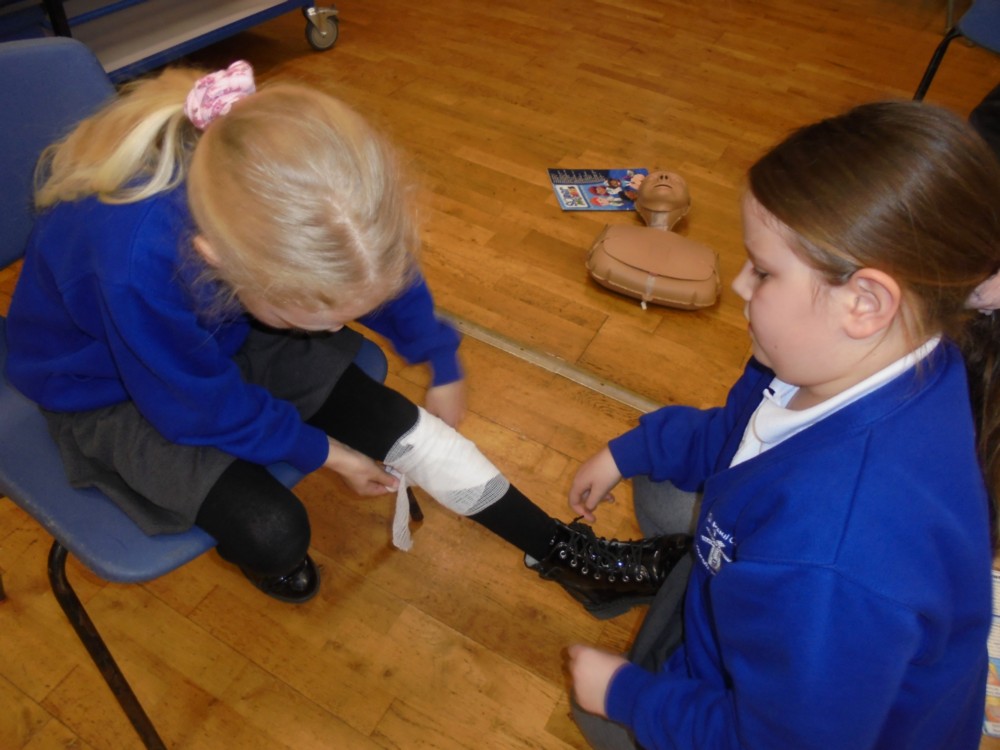 Ancient Egypt Day
On Monday, we had a special visitor into school, Dr Henry Jones. We travelled back in time to Ancient Egypt and recreated the lives of Pharaohs through practical learning, story telling, drama, a quiz and playing games. Year 3 looked at information boards to find the clues to the quiz about Gods, Pharaohs, pyramids and tombs. Some children took part in recreating the story of an evil Queen who poisoned her King! .They learnt that when a Pharaoh dies the priest would mummify the body, removing all the vital organs and hooking the brain out with a hook through the Pharaoh's nose, Ouch!! Before encapsulating the corpse in a tomb.The children and adults thoroughly enjoyed bringing history to life through the workshop provided by Portals to the Past.
The Iron Man by Ted Hughes
We have been enjoying reading THe Iron Man by Ted Hughes and the children have made robots at home. We have been surrounded by Iron Men in Year 3! We are so proud of the children for all their wonderful efforts.
Iron Man Animations
The children are really enjoying reading the Iron Man and have worked in small groups to create some super animations of Iron Man falling off the cliff.
---
---
---
Christmas Arts Day
The children have been so busy today making lots of decorations, crafts, cards and calendars. They've done such a fantastic job and shown their creative side. We were so impressed with how well they worked.
Maths Week
Year 3 have had a fantastic week looking for Maths in Everything. Among other things, they've looked at money, been on a shape hunt, used tessellation in art and done lots of measuring in science.
Stone Age Day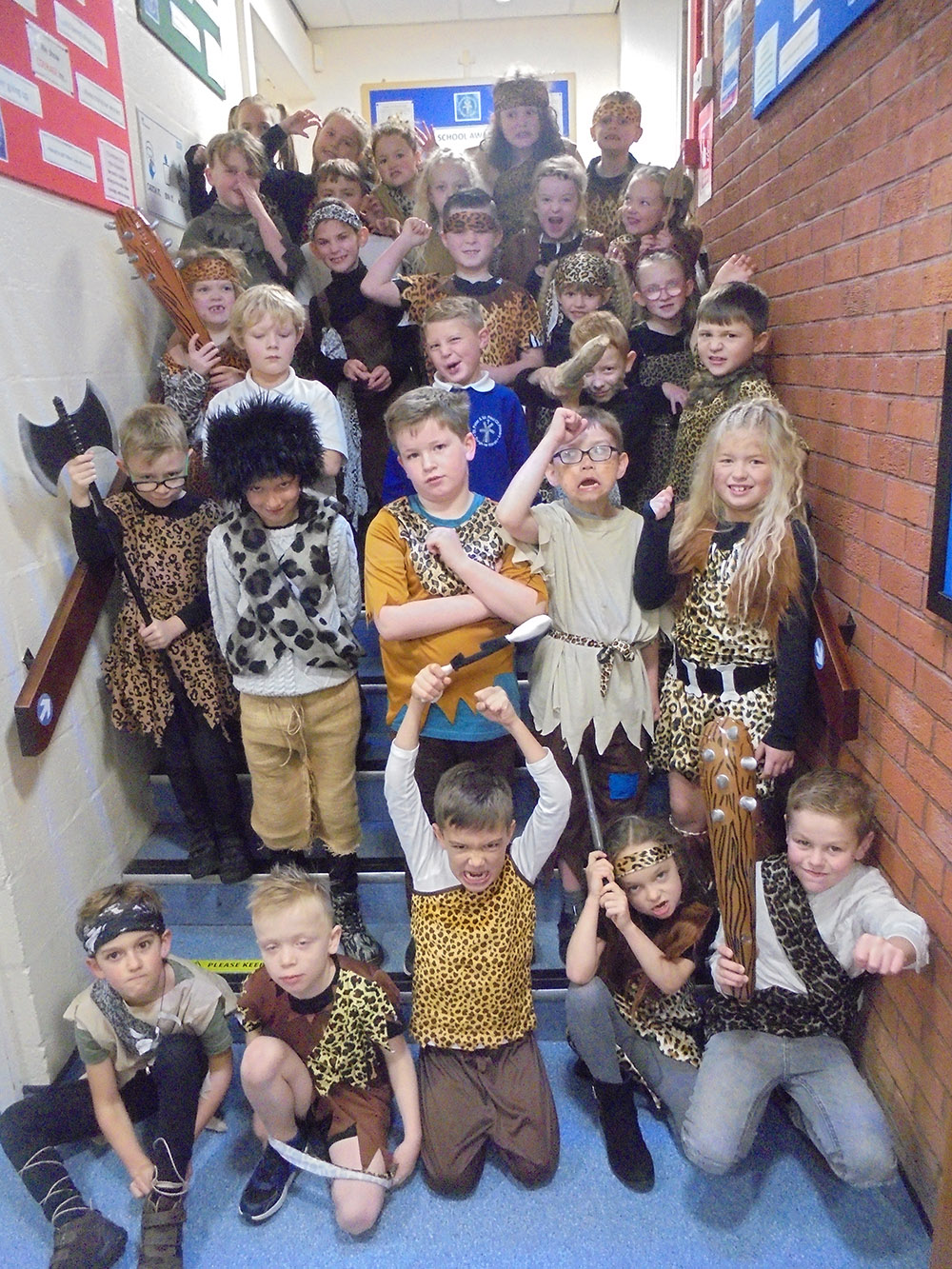 Look how fabulous the children looked today! They've had an amazing day learning about how people lived during the Stone Age. They became archaeologists for the day and dissected coprolite (fossilised poo) to discover what they ate. They examined actual Stone Age artefacts - arrowheads, axe heads, necklaces and stone blades. They tried carving their own implements from soap. Then they put all they learnt together to make their own museum display. We are so proud of their hard work, behaviour and enthusiasm.
History - The Stone Age
Year 3 are really enjoying learning about The Stone Age. Take a look at some of our cave paintings...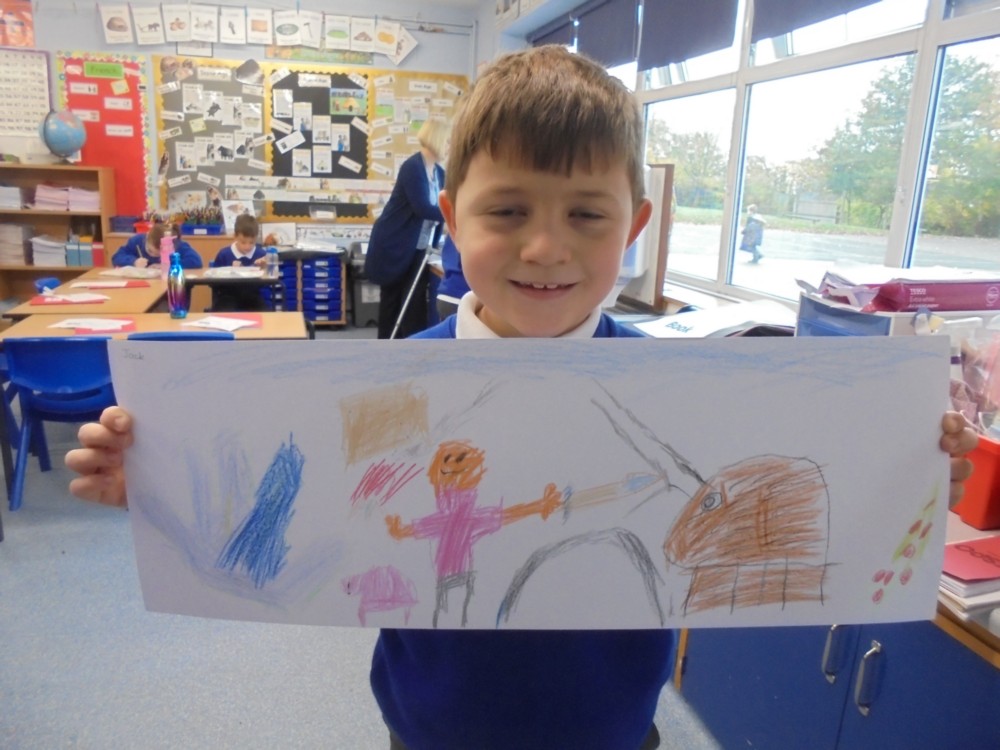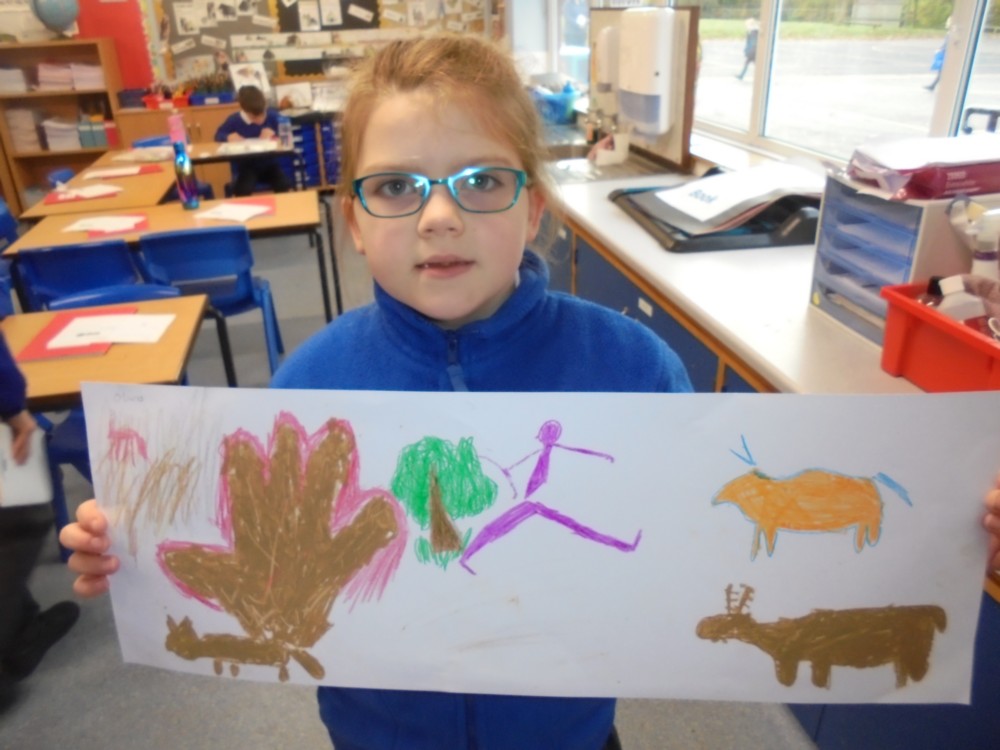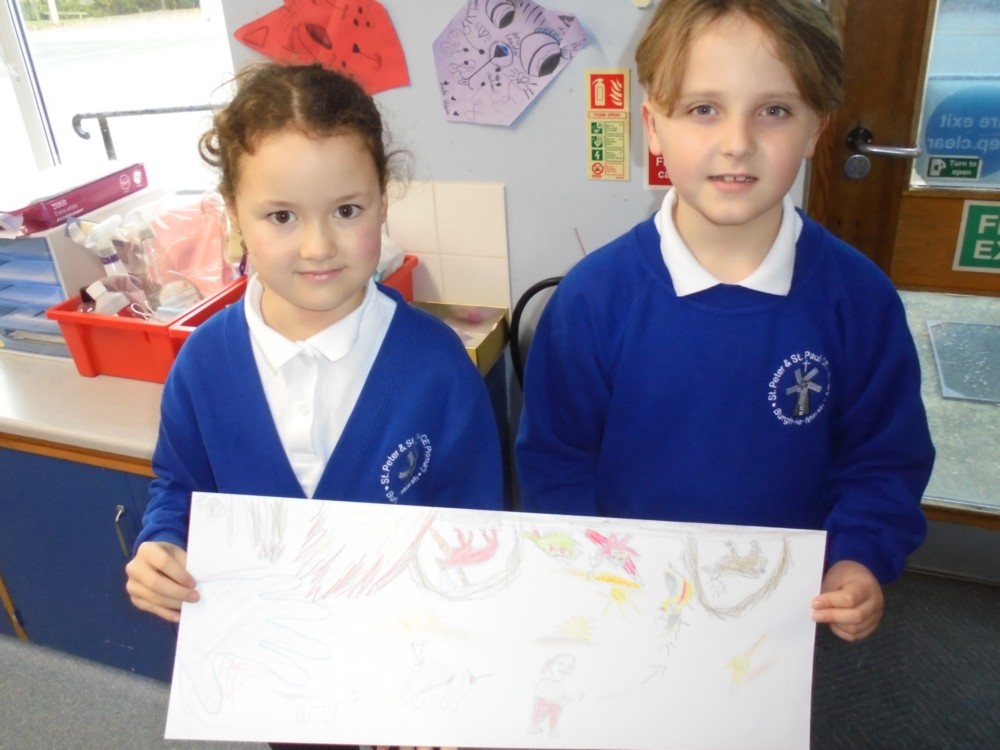 The children have really loved using drama to help inspire them to write a story where they travel back to The Stone Age.
Healthy Eating
In Science, we are learning how to keep healthy. We looked at the food we eat and what a balanced diet should consist of. Here are some of the healthy meals we enjoy….
Religion
This term we have been learning about the Islamic faith in RE. Did you know that Muslims have 99 names for Allah? Some of these are The Merciful One, The Creator and The Great Forgiver. They use special prayer beads to pray and recite these names. We have made our own smaller versions of the prayer beads.
You won't find any pictures of Allah as Muslims believe that we don't know what Allah looks like and we wouldn't be able to create pictures worthy of God. We coloured mandalas, carefully choosing colours that represent different aspects of Allah.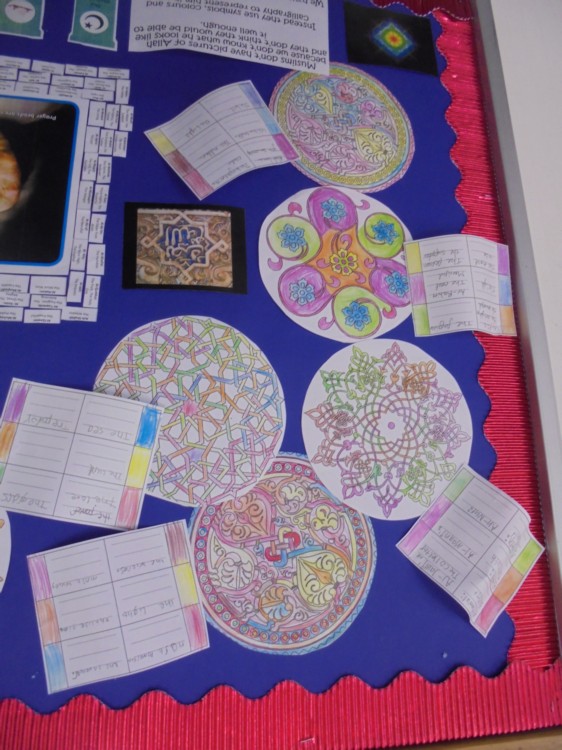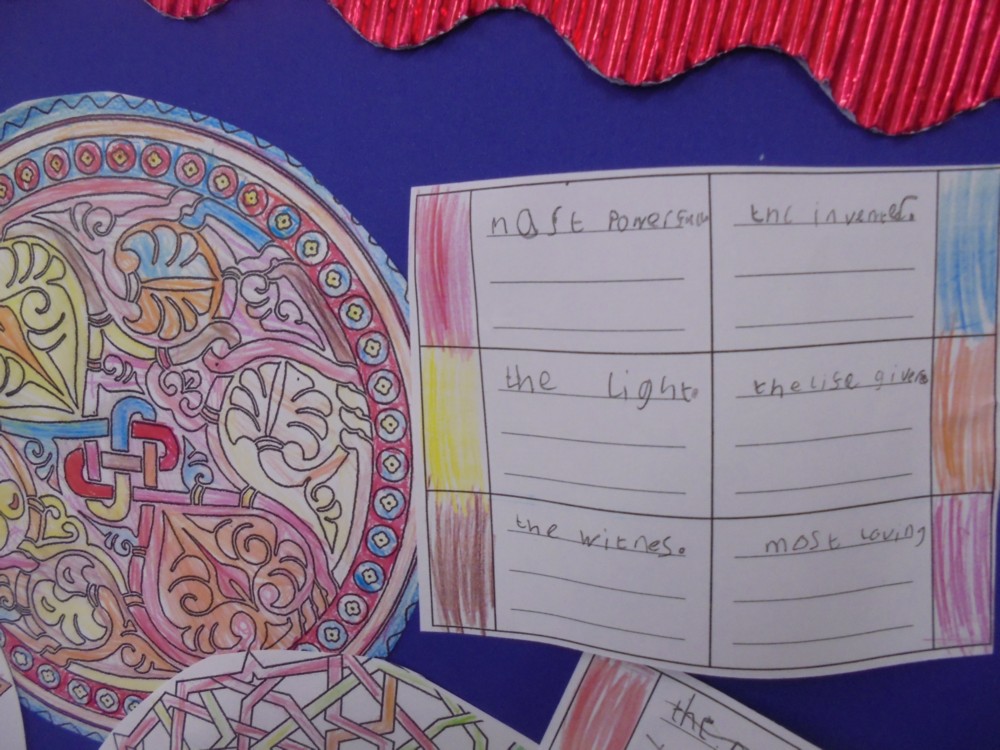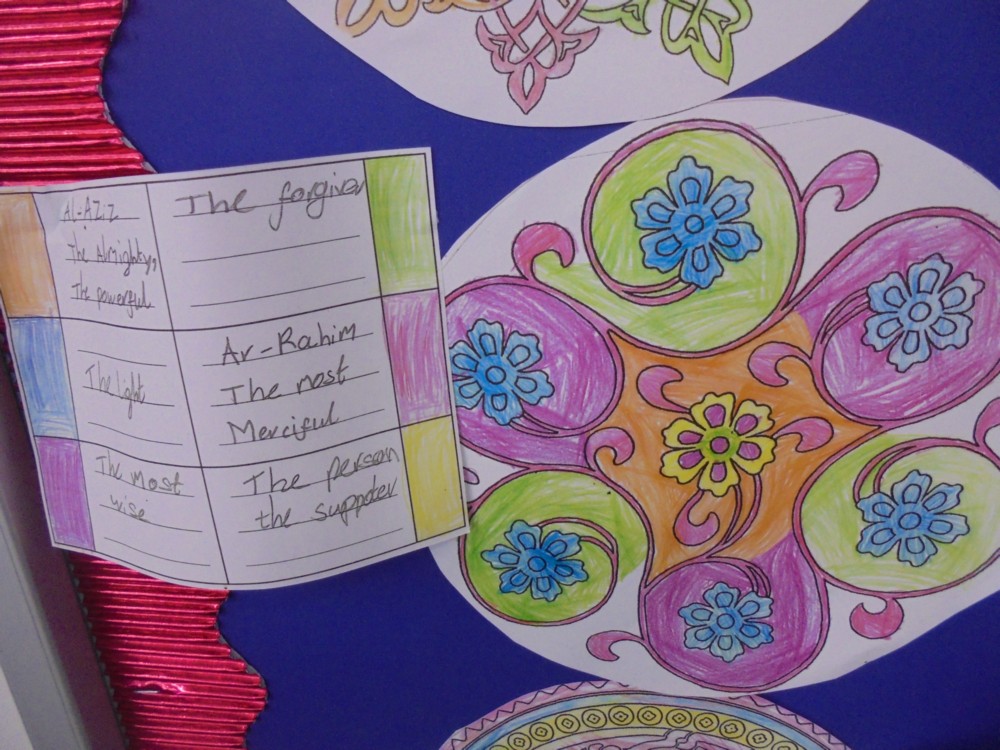 Scary skeletons
Take a look at the skeletons we made just in time for Halloween. We are learning the names of some of the bones in the body.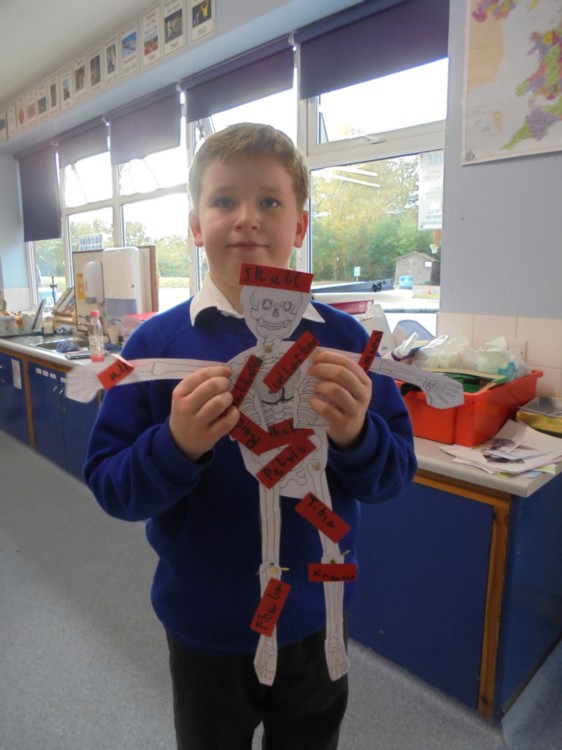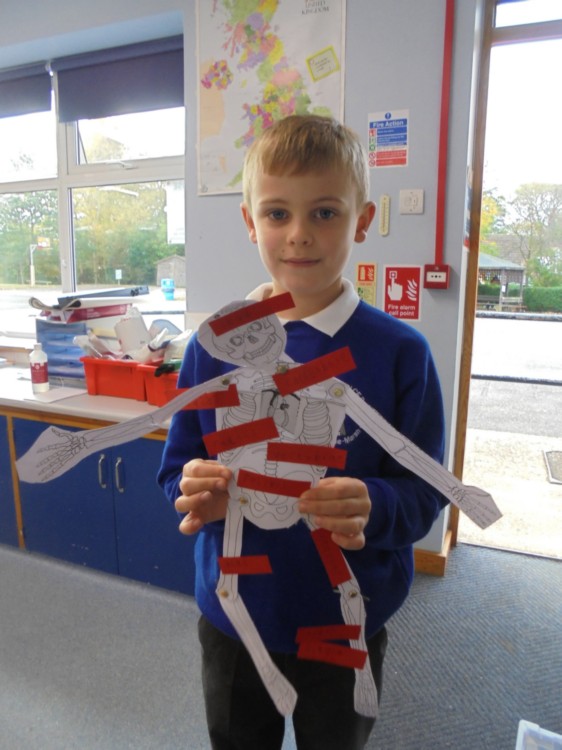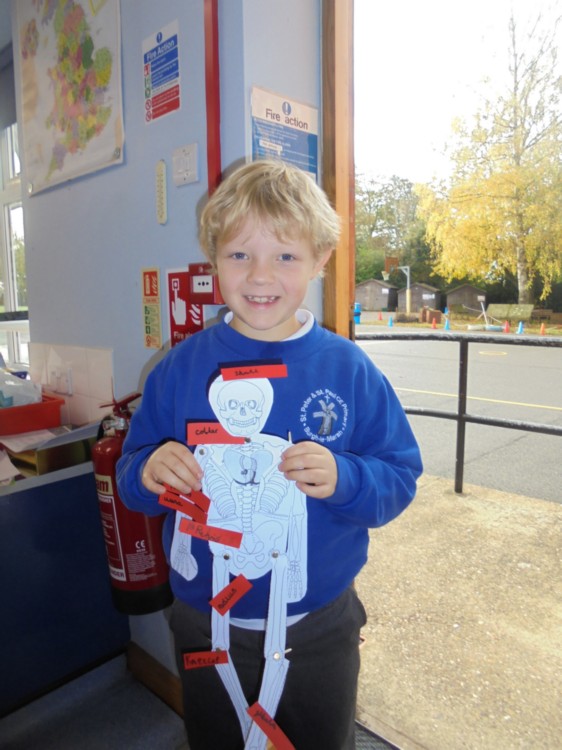 Picasso Portraits
Welcome to year 3 - like you've never seen them before!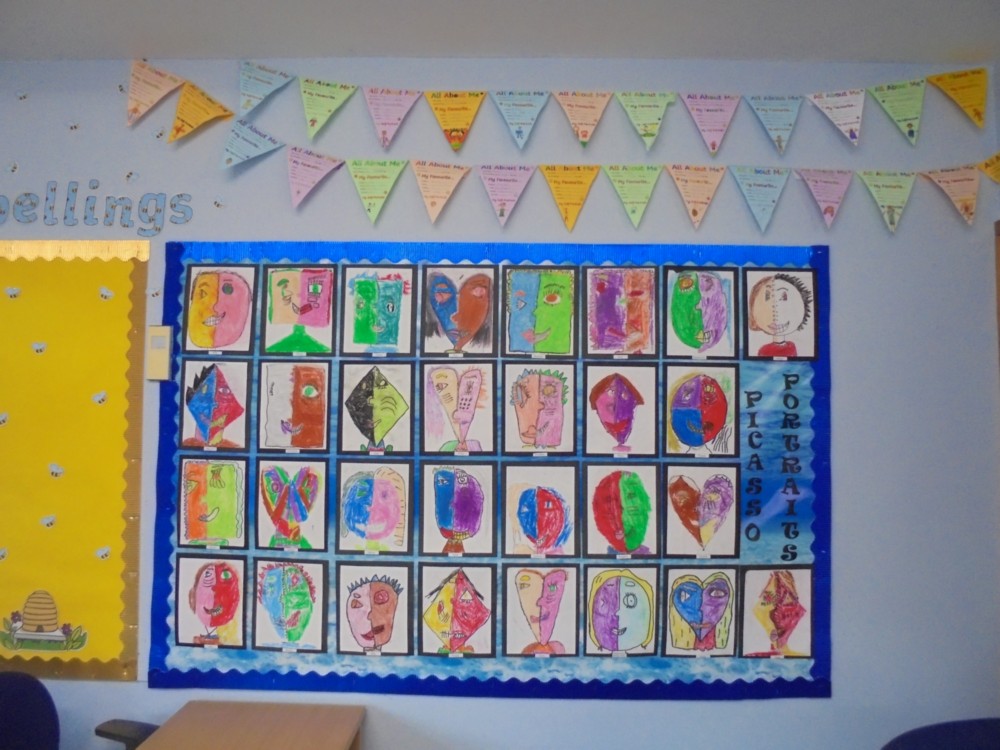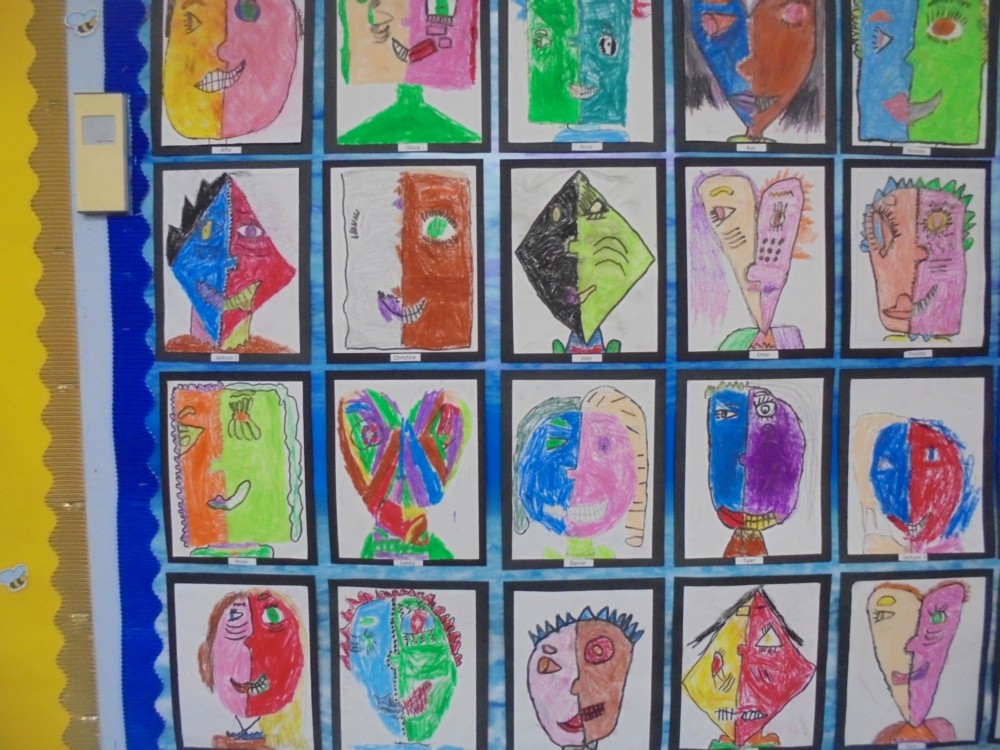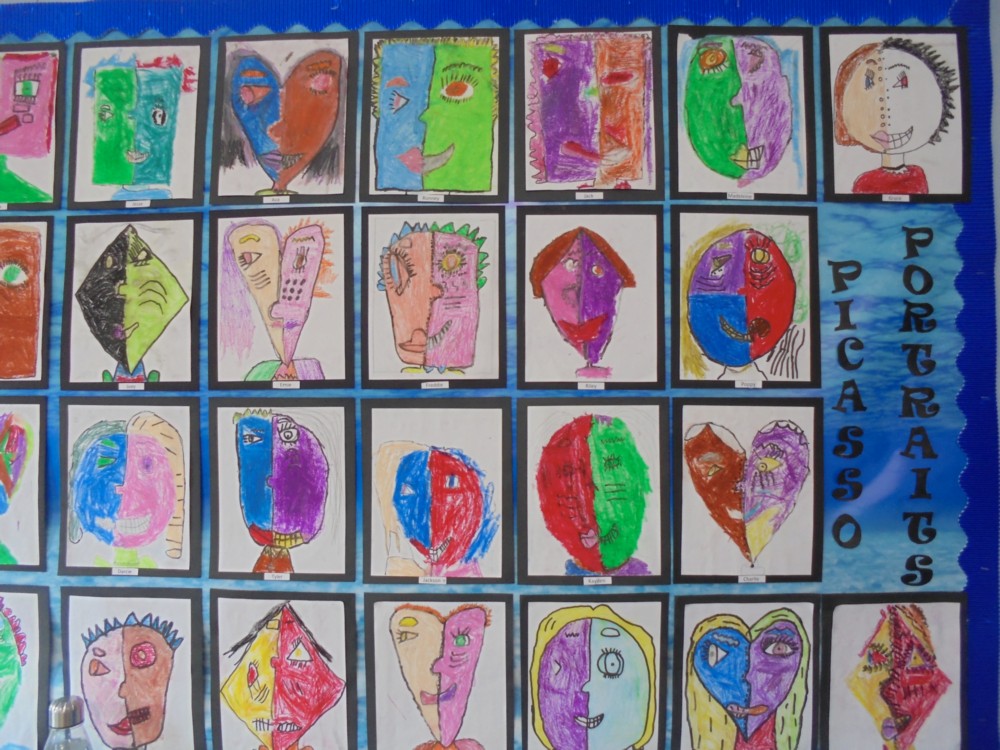 How to wash a Woolly Mammoth
The children have had to follow instructions to create these amazing woolly mammoths! We are loving their uniqueness!
Mrs Croft & Mrs Walton have given the children a Class Certificate for their amazing effort with making these!