Welcome to Year 3
On this page we will be sharing some of the fantastic things we do in class.
World Book Day 5 March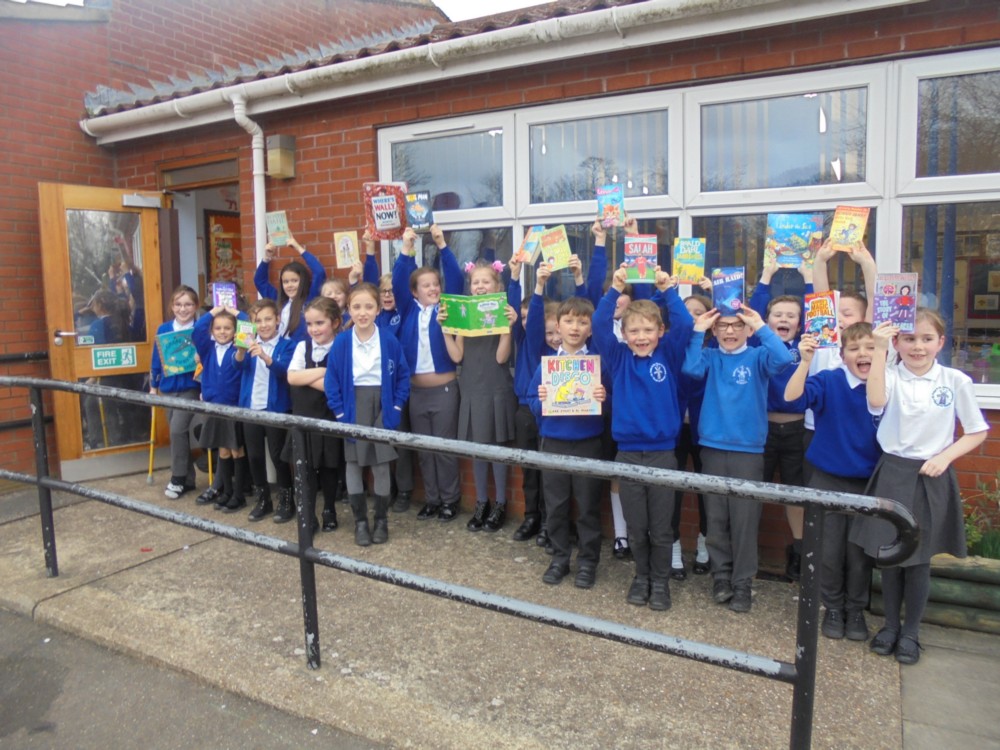 Today the whole school have chosen a page from the book 'The Whale' (a fully illustrated book) and produced a piece of writing in their chosen genre. Year 3 picked to punctuate dialogue correctly, and here it is!
Click on the images below to read the results.
Our Teacher is
Mrs Walton
According to the children … Mrs Walton is super smiley, jolly, kind, caring and scary at times!
Mrs Walton has high expectations and sets firm boundaries. She is encouraging and has high aspirations for each and every child. She loves her job!
Maths on the playground 5 March
This week the children have been learning to measure accurately in metres, so they had great fun estimating, drawing and measuring lines on the playground...they even drew lines to show the height and the length of some dinosaurs.
Year 3 Mountains and Volcanoes 2 March
Wow! I have been so impressed with the wonderful models that the children have made. We have looked at each others and the children have described how they made them. We even got a chance to go outside, into the shelter, and set off a few volcanic explosions, which the children loved. This caused much discussion and awe and wonder about the chemical reaction taking place too! We have some more volcanoes to erupt this next week so watch out for more photos!
Pebble Journeys 7 February
Year 3 have been writing about the journey of a pebble. They had to imagine that they were the pebble and write in the first person. They have also been creating some hand print fossils of their own, out of clay.
Healthy Bodies 24 January
This week the children have had a visit from Jackie & Michelle from Hope UK. They were learning about how to look after their bodies and about unhealthy things that can affect their bodies. They had some really fun activities to do and the children had some great responses. It was lovely to see them really thinking about the importance of staying healthy.
Ukulele 'Concert' 19 December
Last week, Y3 played their ukuleles in a concert to some of our younger children in school. Here are a few clips so you can see just how good they have become.
Active Science 29 November
This week Year 3 enjoyed learning Science in a different way through an Active Science lesson. Here are some photos of them participating in the lesson indoors and outdoors.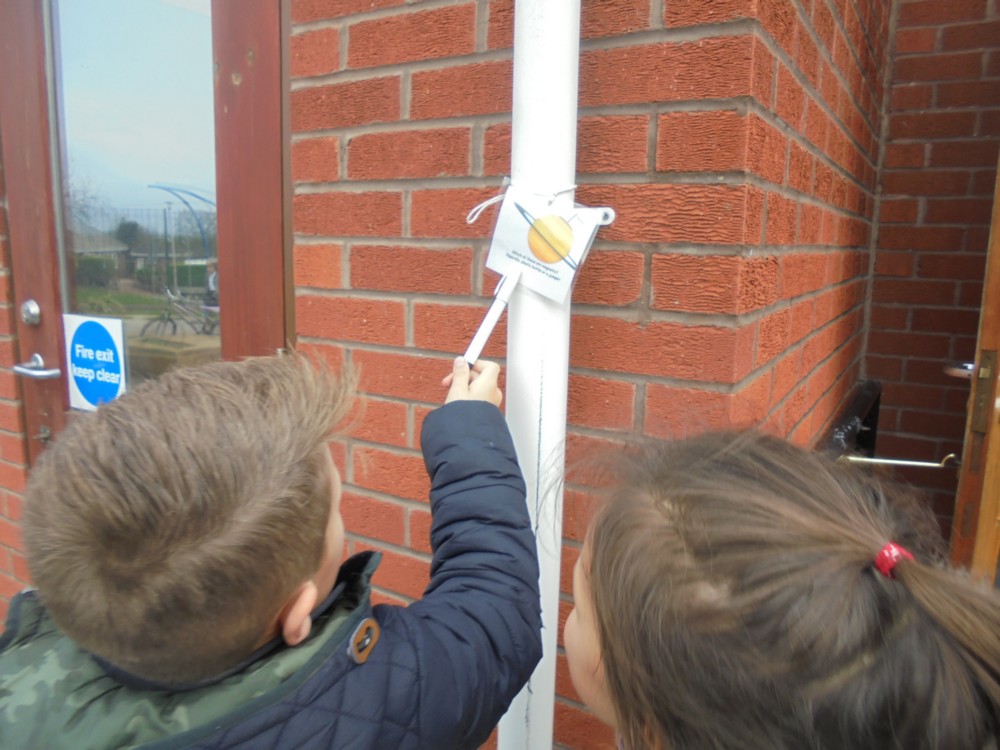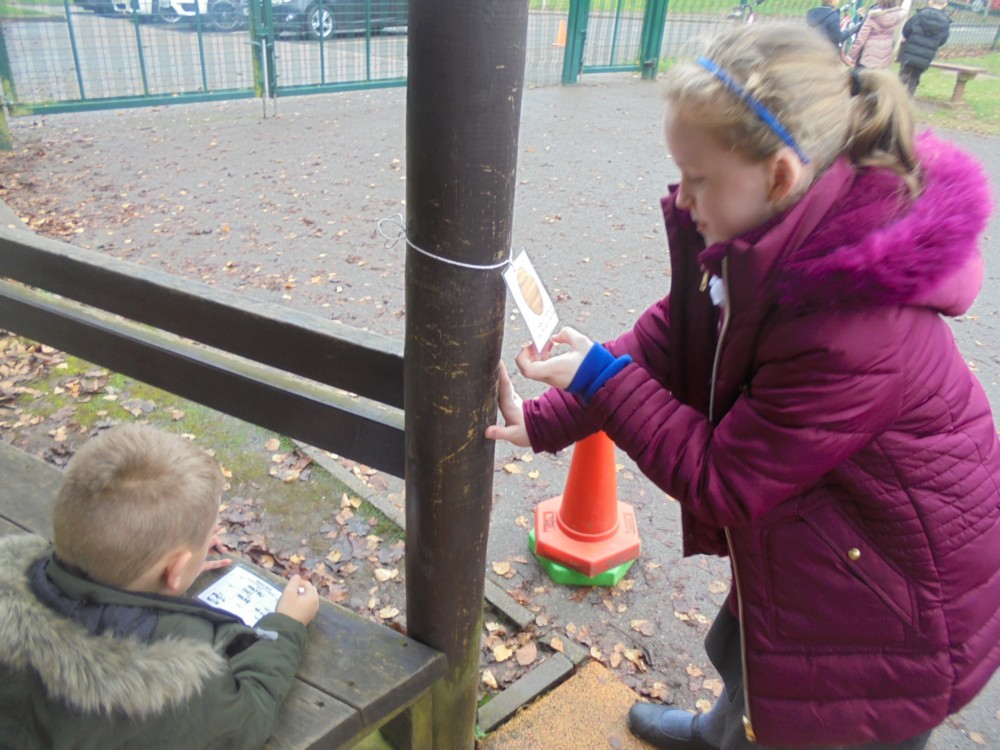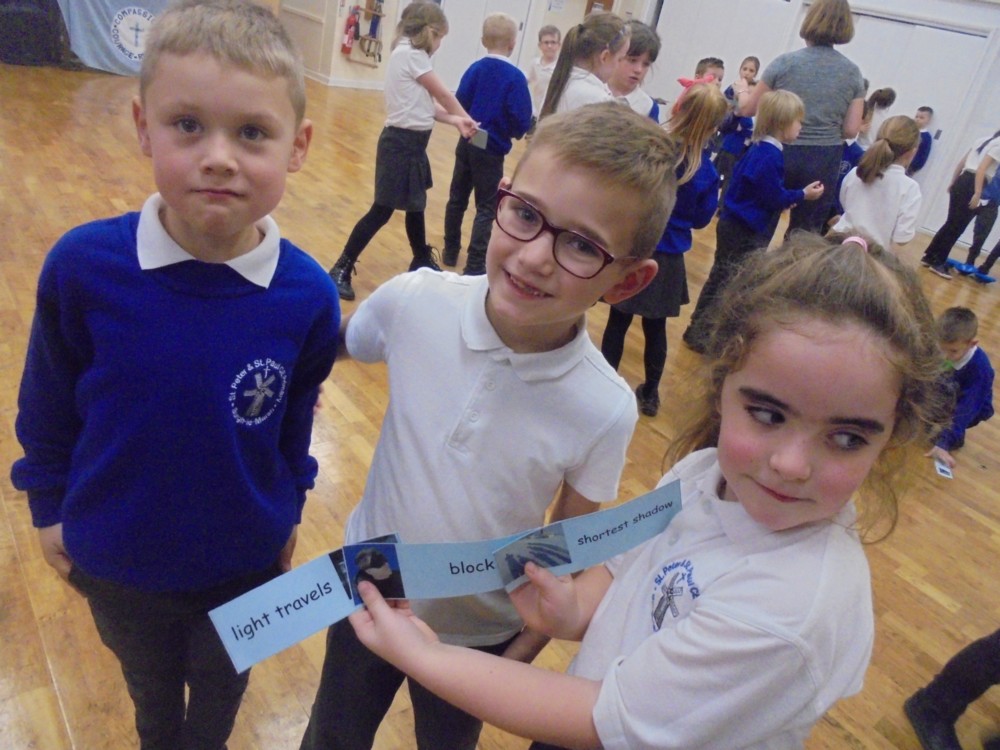 Skeletons 15 November
In Science, Year 3 have been learning about their skeletons. They have just started an investigation to see if our bones grow. Today they were taking measurements of arms across the school. Even Mr Anderson had his arm measured...here are a few photographs...keep checking in to see what they found out...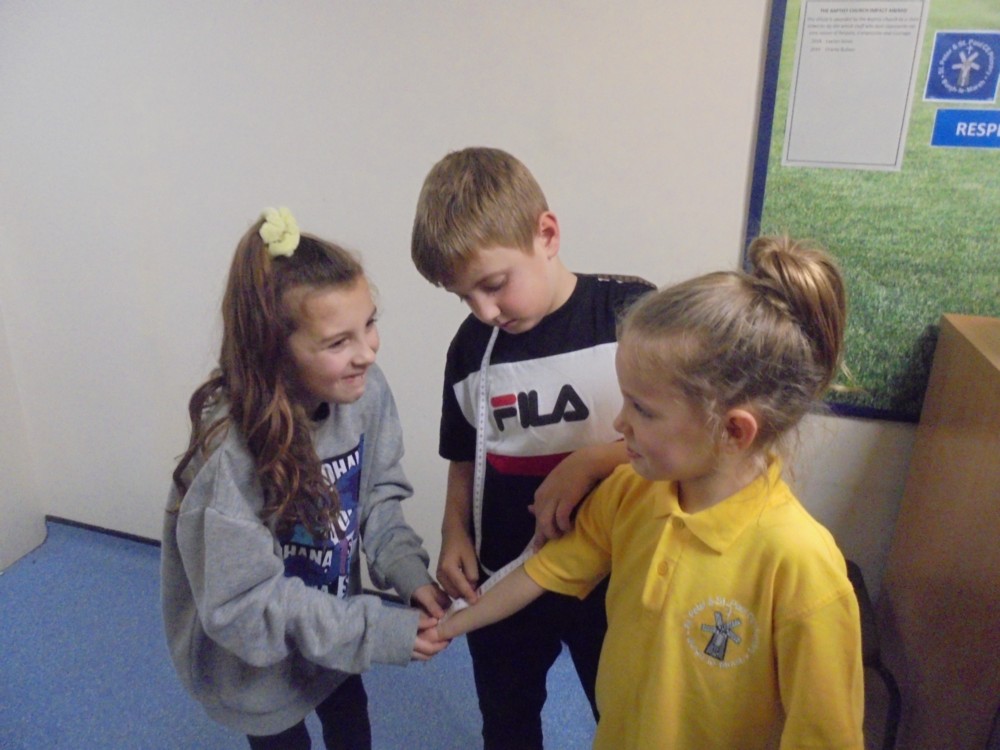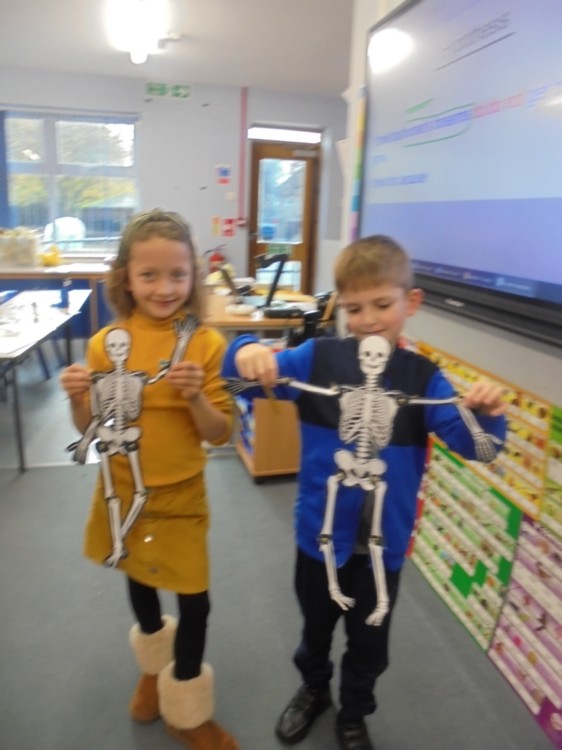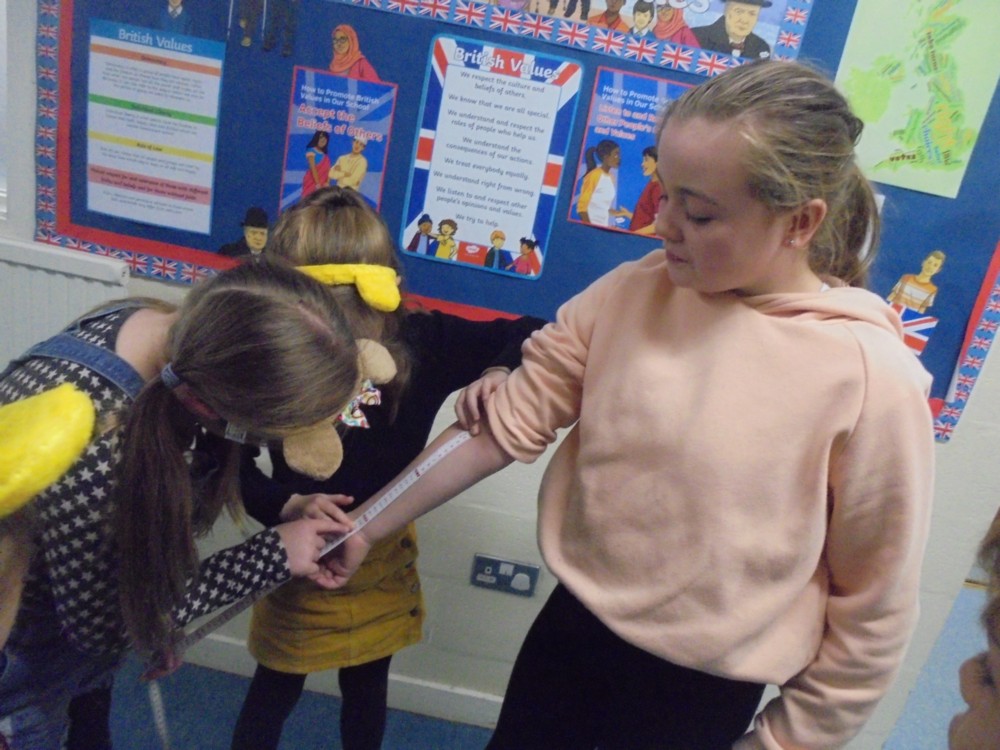 Cool Maths & using Base 10 to complete addition calculations 8 November