Welcome to Year 3
On this page we will be sharing some of the fantastic things we do in class.
Going on a ? Hunt 30 November
This week we have been writing our own version of the popular – 'Going on a Bear Hunt'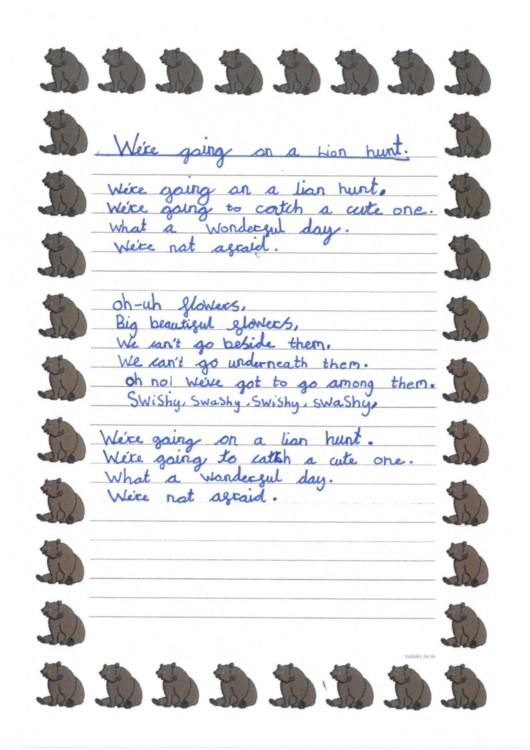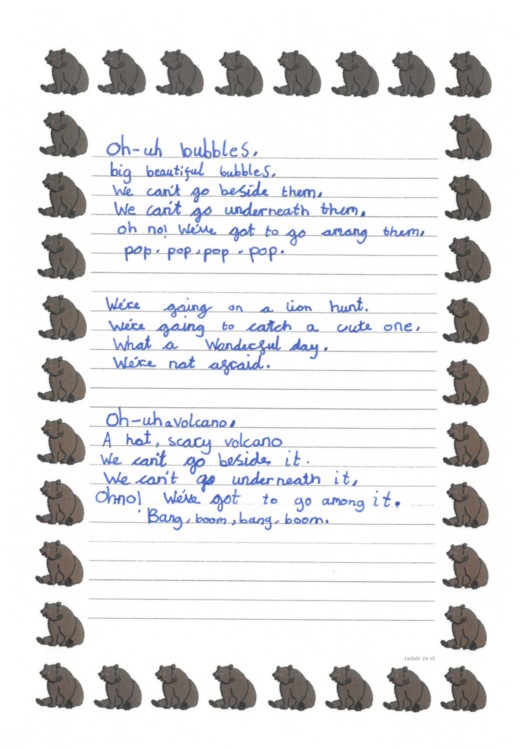 Our Teacher is
Mrs Kirk
Mrs Kirk is funny, caring and very kind. She helps us to learn in fun ways.
She is friendly and tries not to shout! Mrs Kirk always solves any problems we have if we tell her.
She loves to sing – especially when we have a spelling test. Mrs Kirk is in charge of DT in school.
Please watch out for more stories next week.
Remembrance Day 9 November
This week we have been exploring Remembrance Day.
We have been reflecting on the events of war. We have created Acrostic Poems of reflection.