Welcome to Year 2
On this page we will be sharing some of the fantastic things we do in class.
Science: Growing Healthy Plants
In our Science lessons we have been learning about what plants need to grow healthily. We knew that plants need water, soil, light and air but wanted to investigate whether plants would still grow well if these requirements were changed.
The children suggested one thing that could be changed to carry out their investigation. They had some amazing ideas including using playdough instead of soil, swapping soil for a sponge, growing the seeds in the dark, replacing water with fruit juice and even growing the plants in an airtight container.
We used cress for rapid results and the children compared their cress to the sample grown under normal conditions.
Here is a photograph of how the cress turned out, with the control sample in the centre.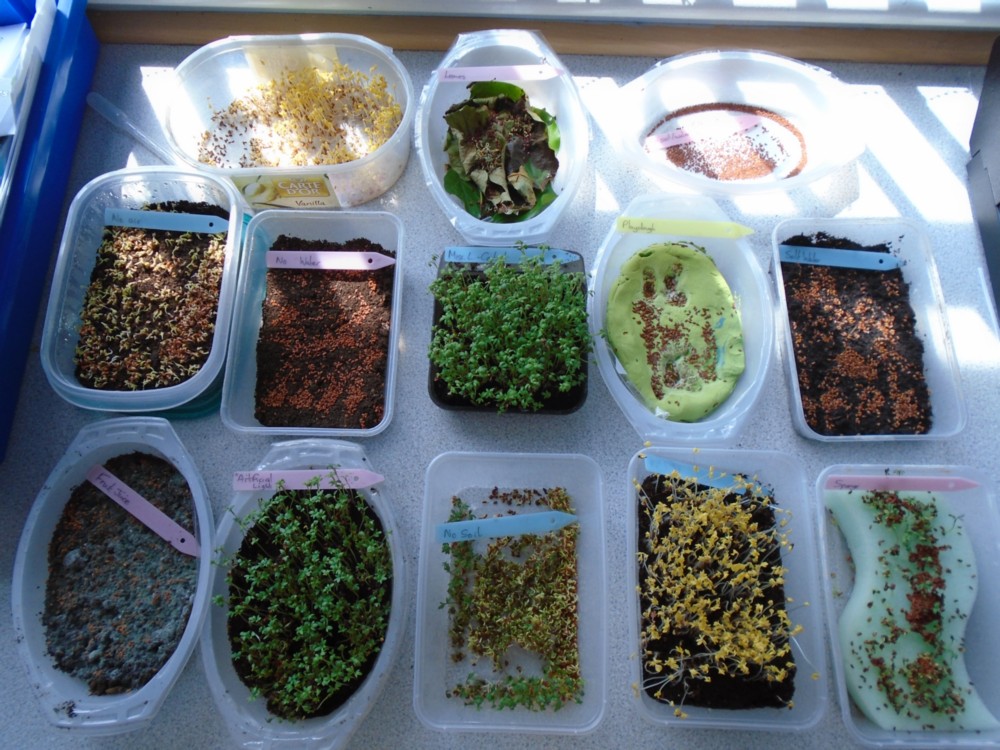 Our Teacher is
Miss Leetham
Miss Leetham is our Year 2 class teacher. She is strict, yet kind and funny. She has high expectations of our work and our behaviour and encourages us to be more independent in our work so that we are ready to become Juniors in Year 3.
Miss Leetham always sorts out any problems we have. She is very caring and understanding. Her favourite subject to teach is Numeracy.
Miss Leetham loves cats but hates spiders! We have to take them outside if we can see them in the classroom.
Friendship
We have been thinking about Friendship in Year 2 recently. We shared the story of The Rainbow Fish and discussed how we would like our friends to behave towards us.
We also talked about how we could be a good friend to others. Here are some pictures of the work we did, on display in the corridor near our cloakroom area.We hope you like it.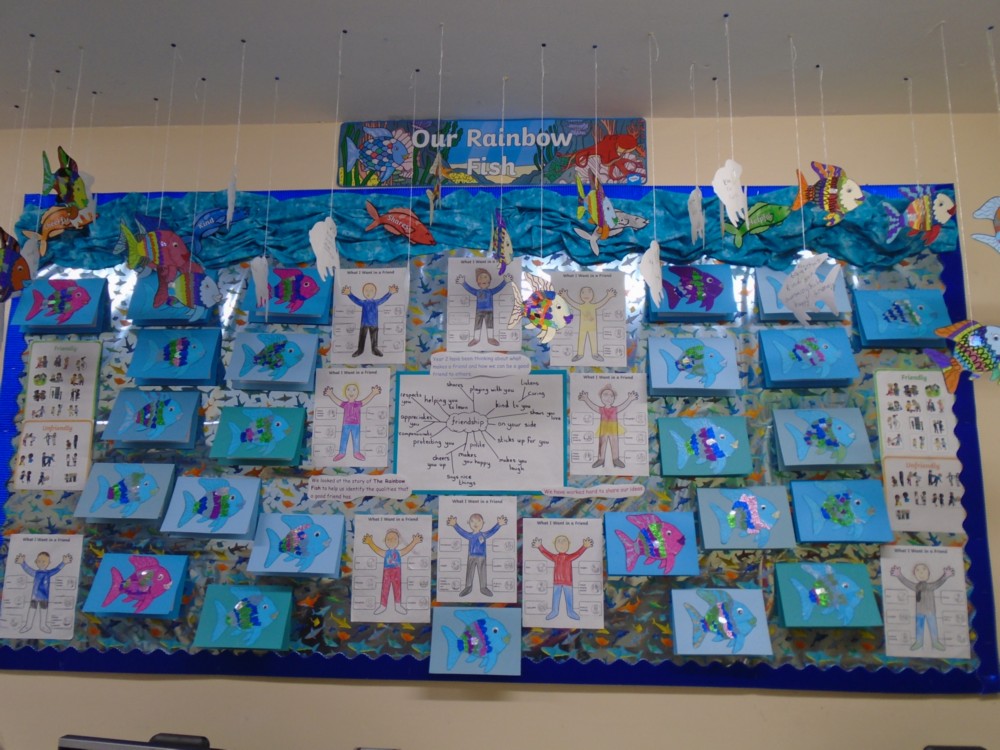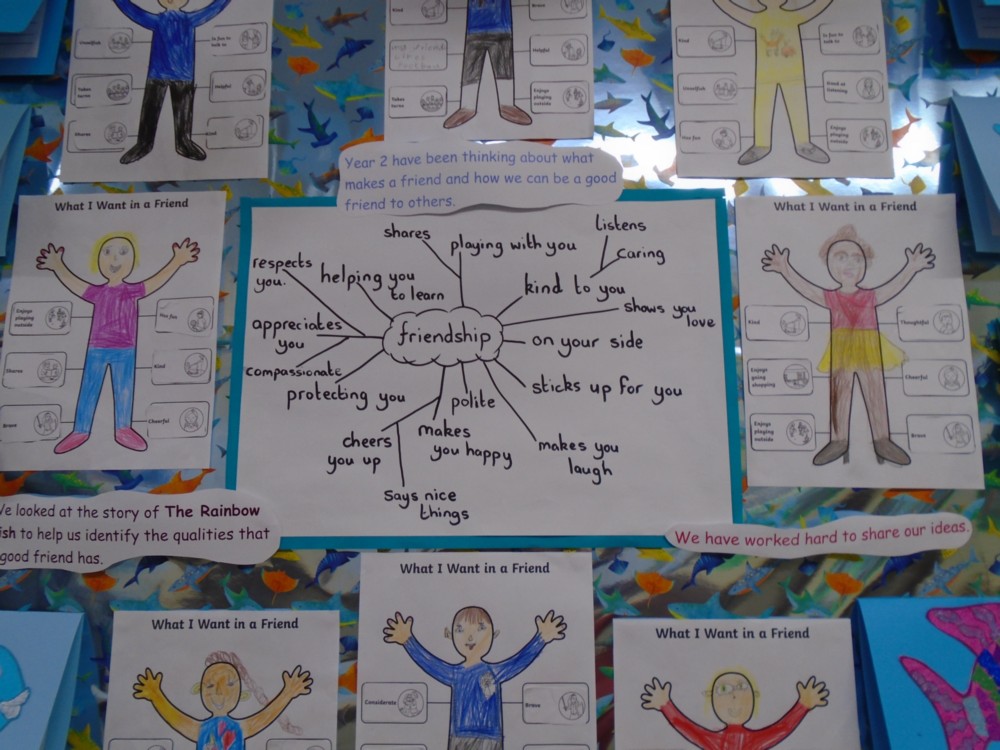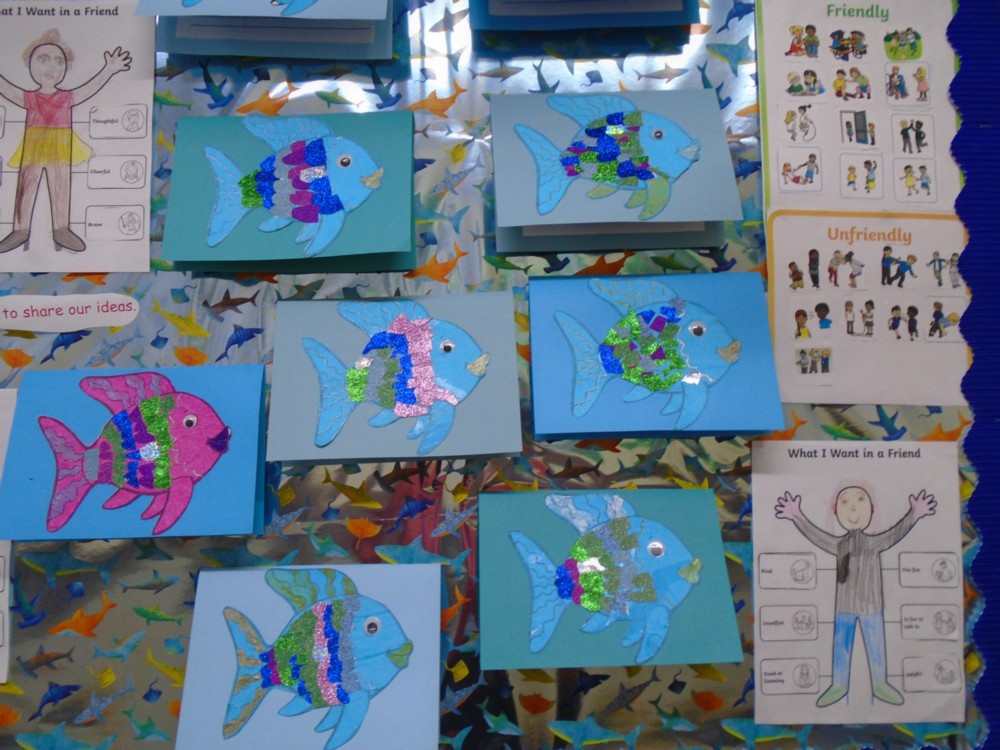 Eco-Centre
We went on a trip to the Eco-Centre as part of our science learning about plants and animals in our local environment. It was lovely to be able to be out of school again after all this time and we had a lovely day.
We investigated woodland, meadow and pond habitats, surveyed minibeasts, looked for signs of wildlife and did some pond dipping. We even got to have some toasted marshmallows at the end of our day.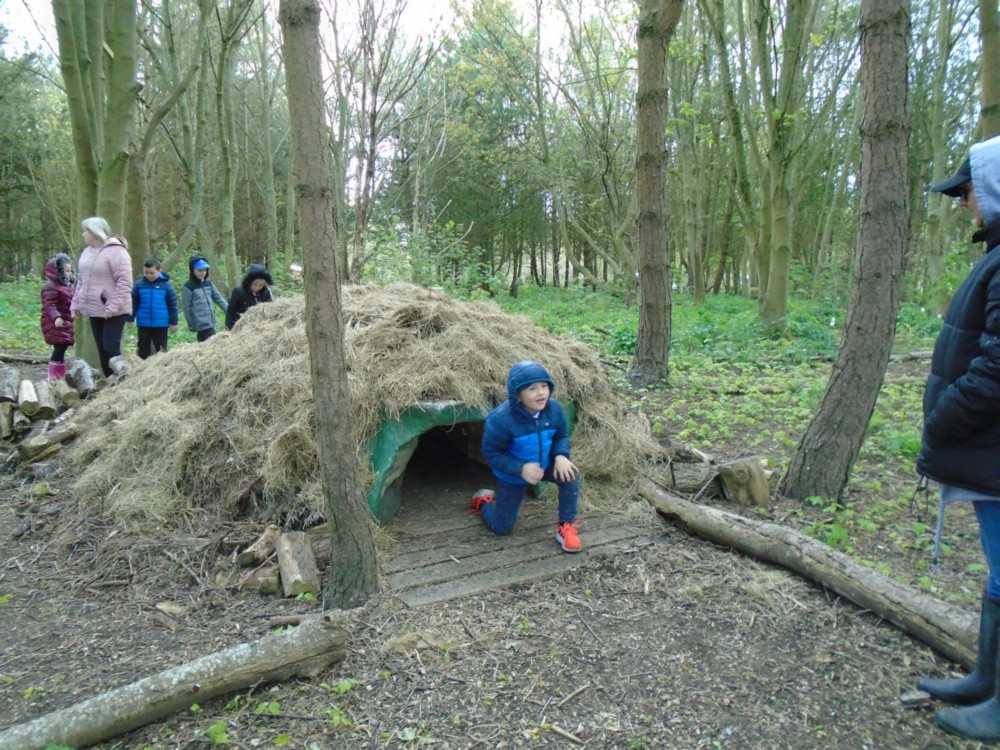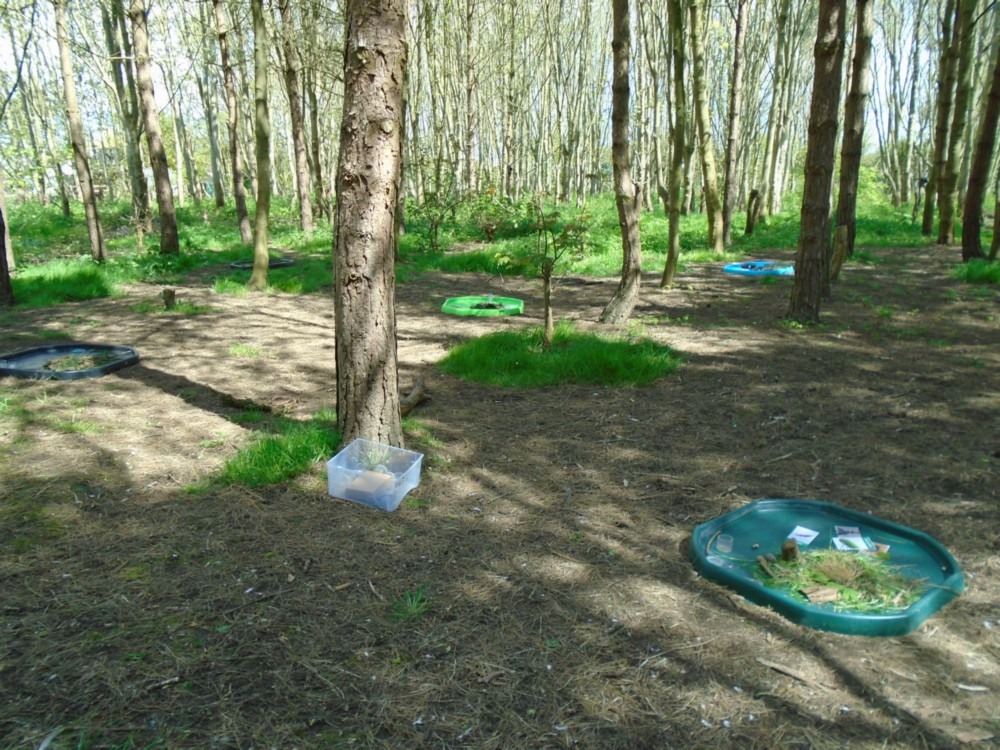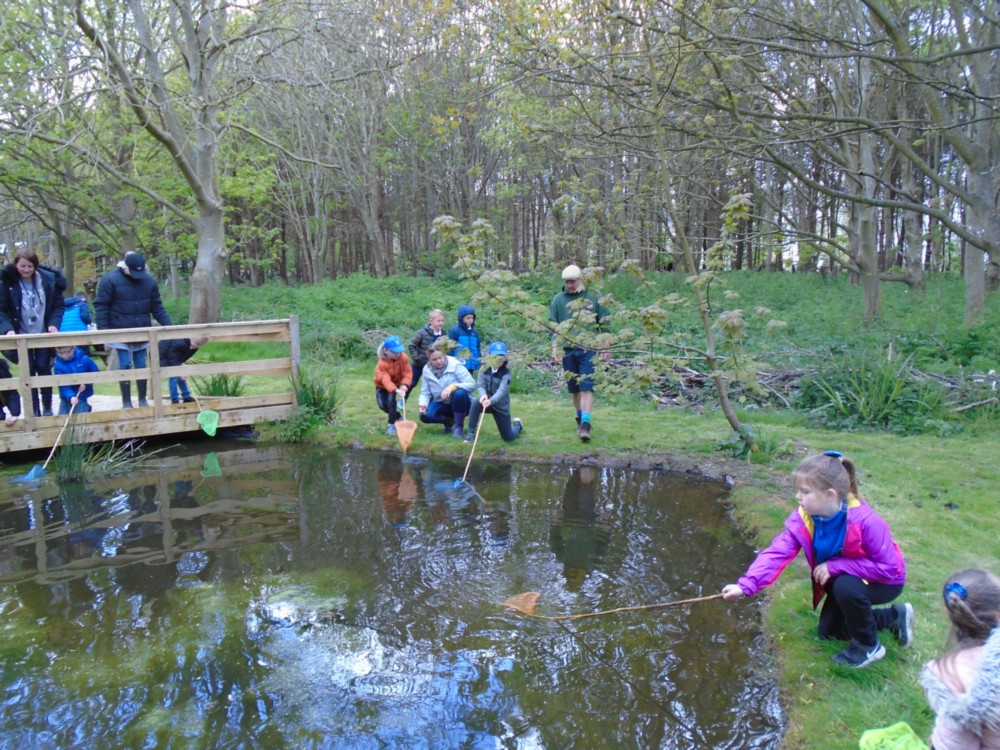 Festive Art
We all had a great time on our Christmas Art Days recently. Our classroom is looking very festive!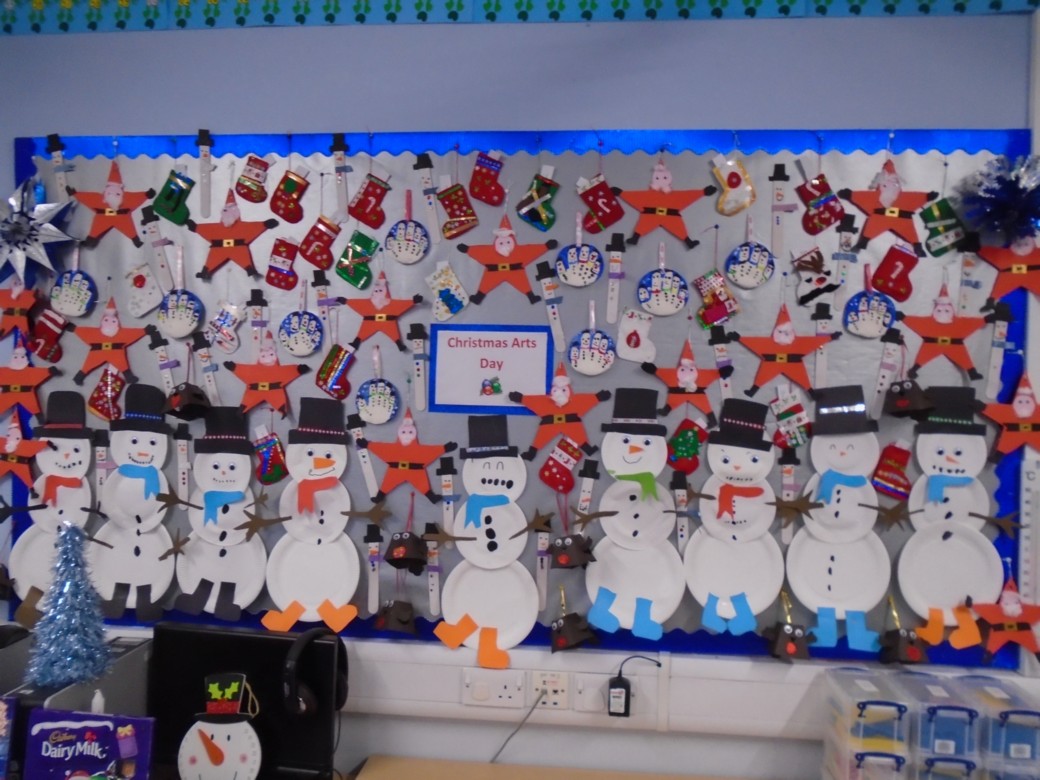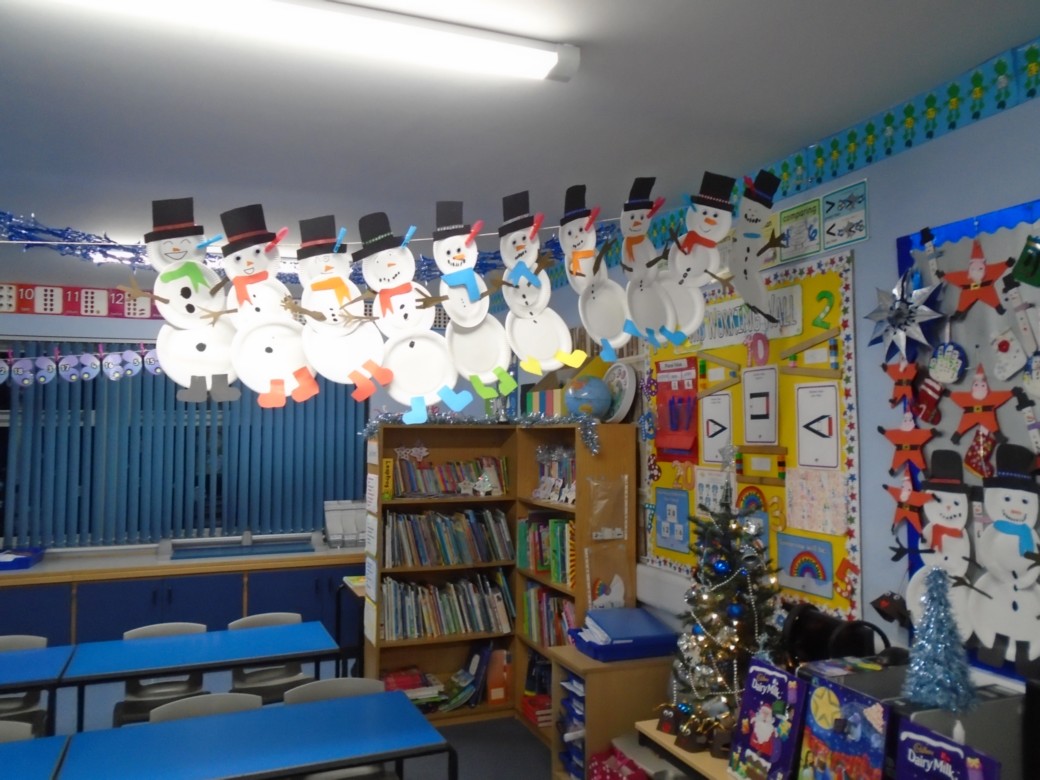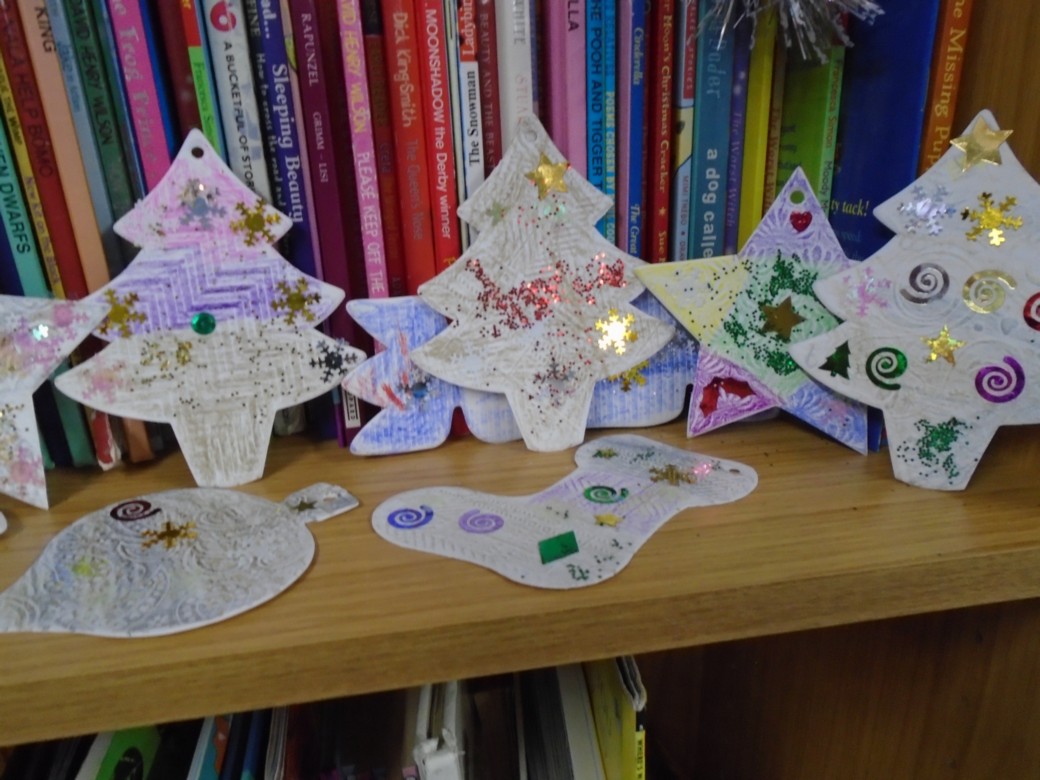 Poetry
This week, in our English lessons, we have been thinking about rhyming words.We read a poem called Piggy on the Railway and then wrote our own verses about different animals.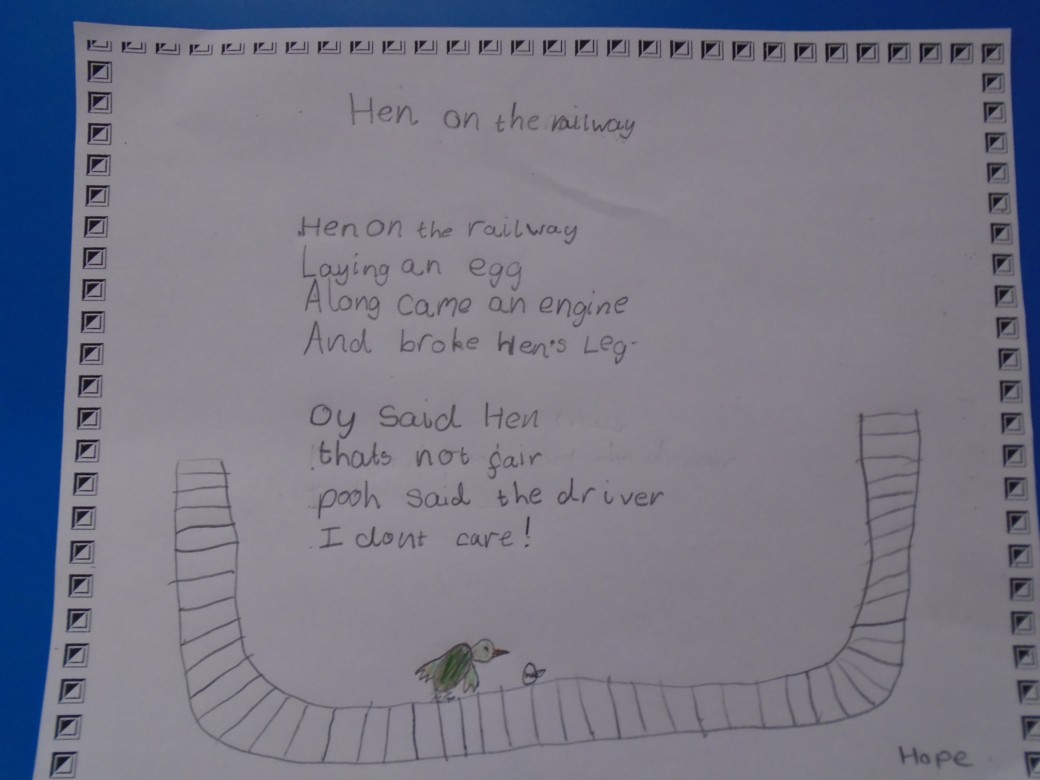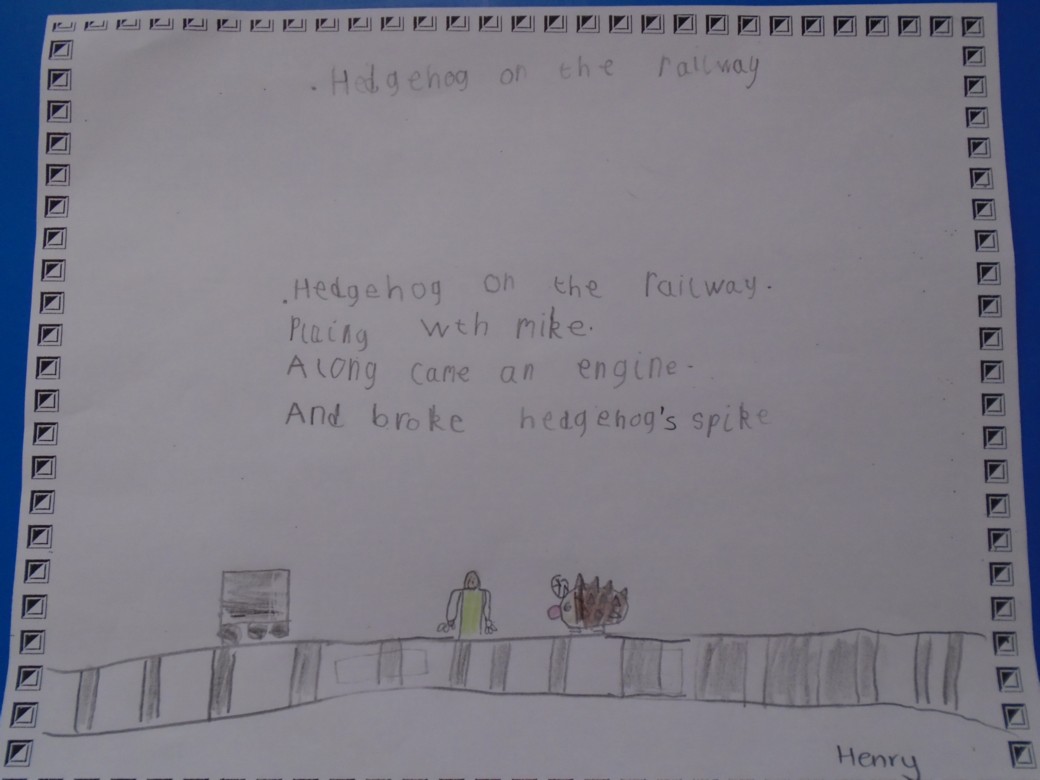 The Great Fire of London
As part of our learning about the Great Fire of London we recreated Pudding Lane on the school field. We made buildings from boxes and laid them out like a street.
Then we watched the fire take hold and spread just like it did all those years ago.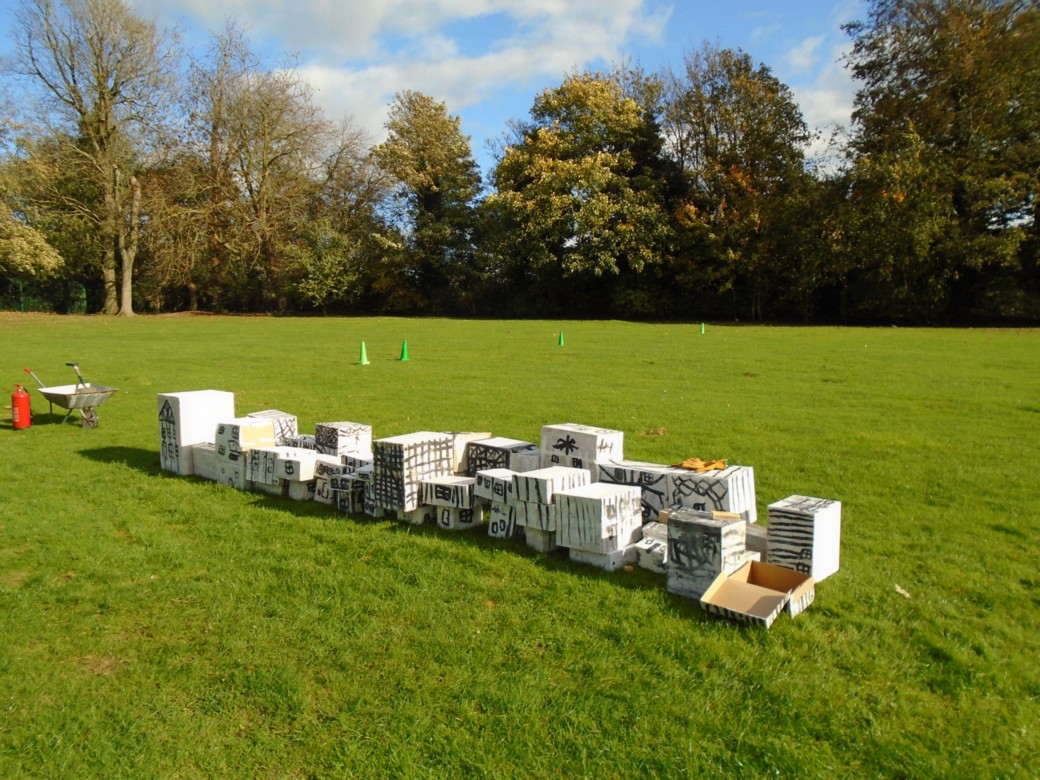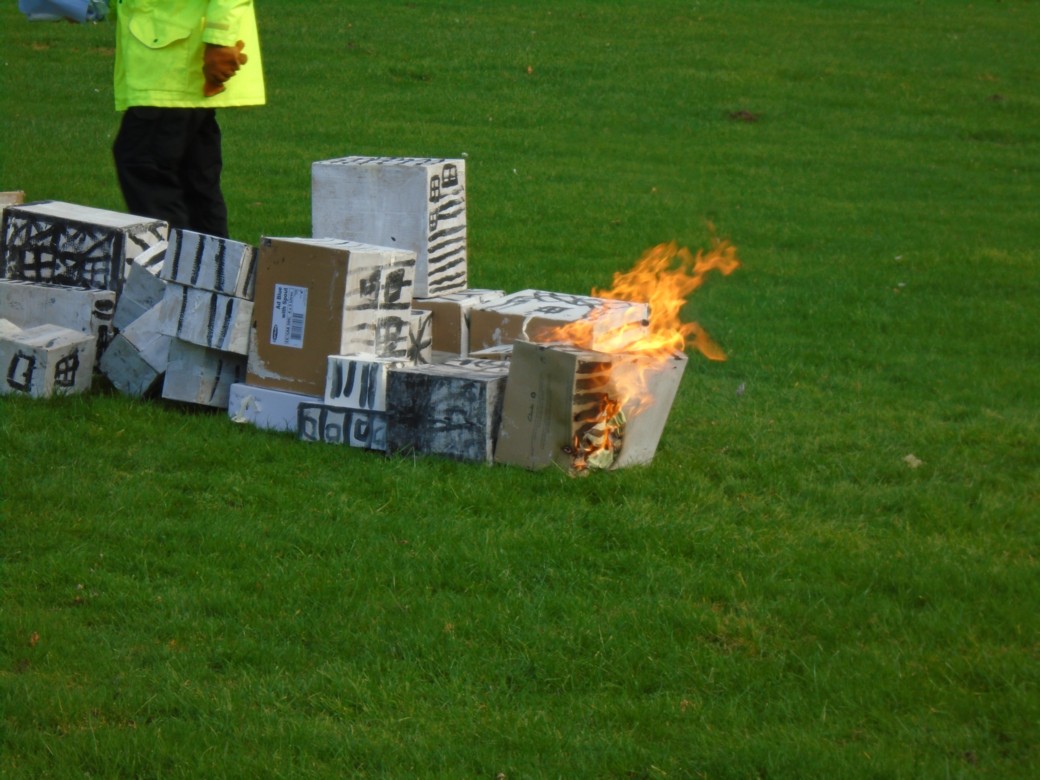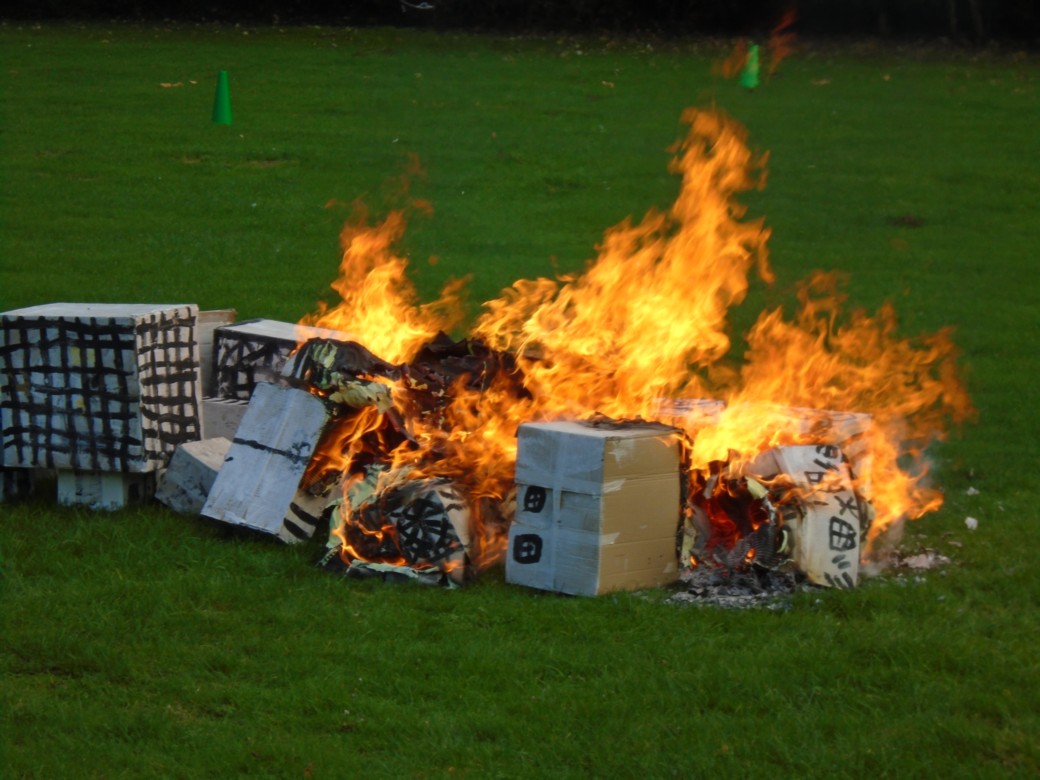 Remembrance Day
Year 2 have been thinking about Remembrance Day this week. We visited the war memorial in the churchyard and attended the Act of Remembrance on Armistice Day. We made some poppy pictures and added the names of the men on the memorial from our area.