Welcome to Miss Millman's Year 6 class
On this page we will be sharing some of the fantastic things we do in class.
Our Teacher is
Miss Millman
Miss Millman is our lovely Year 6 teacher. If she is not in a good mood (which doesn't happen very often!) you'd better do as you are told. She is polite and helpful. She is always a good friend to other staff. She has a secret stash of chocolate and loves to bake. Miss Millman is in charge of History and Geography in school.
Designing a Vehicle of the Future 14 October
Today Year Six have been to visit John Spendluffe Technology College for a challenge day which has built upon our electricity work this term in Science. Each child has made their own hovercraft, adding the motor, testing it and fixing any problems and then creating an impressive design to personalise it. There were also awards for teamwork, creativity and accuracy. A special mention goes to Marlee who was the only child to receive two awards.
A big well done to all of the children, who all worked hard, showed resilience when things didn't go right the first time, and helped each other when things were tricky. Also a big thank you must go to the staff and students from JSTC who helped to make it such a great day!
Fun in Maths 4 October
Today in Maths, Year Six were having fun and practising their mental maths skills as well as having to think carefully about what the equals sign actually means. There was lots of excellent maths talk happening and everyone had fun (even if they got slightly frustrated at some points!!).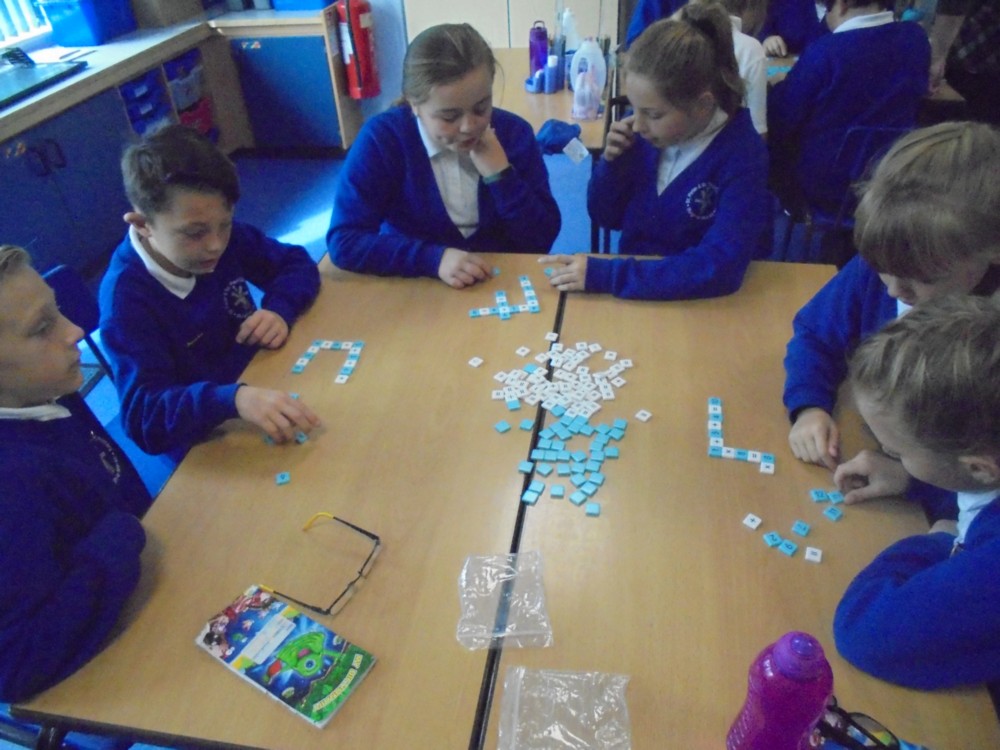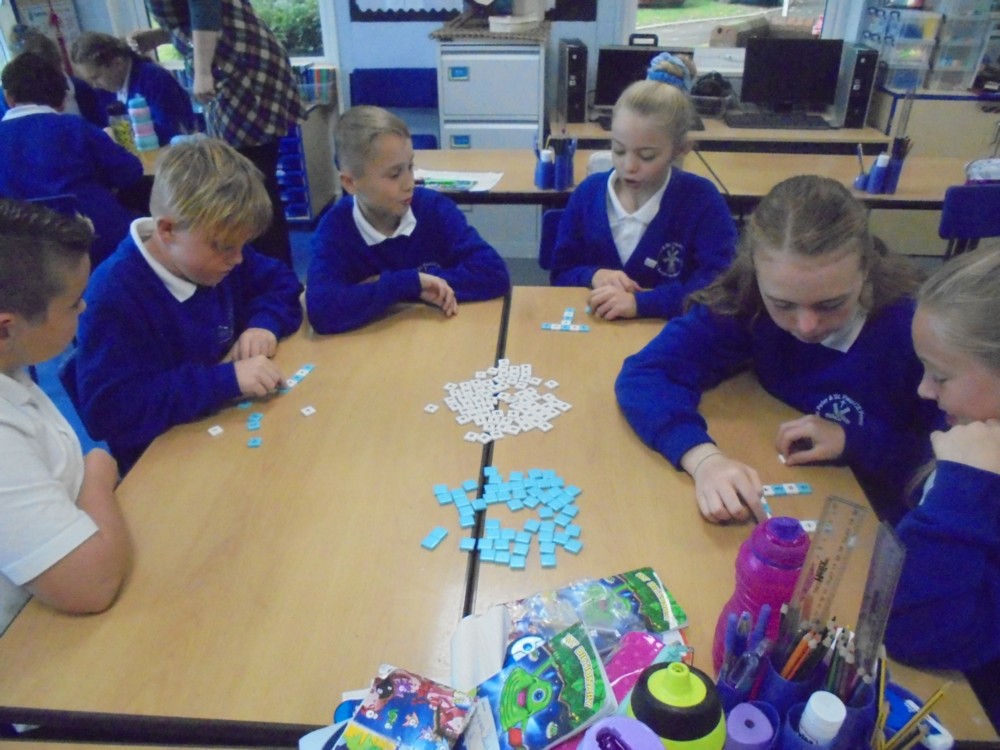 Dialogue 27 September
This week we have been learning to use dialogue in our writing. We have been trying to make it serve a purpose - either to tell you about the character or to move the plot forwards (or both). Have a look at our examples and see if you can spot what our dialogue is doing. Click on the images below to open the documents in PDF format.
Welcome to Year 6
Well Year 6 have had an exciting first couple of weeks back, there's been plenty of work completed, a test or two and even a little bit of fun! Everyone has settled in well and is getting used to the new classroom and roles and responsibilities; team captains have been elected and will soon be receiving their badges; PGL has been launched; registers have been delivered daily and everyone is still smiling!