Welcome to Year 6!
On this page we will be sharing some of the fantastic things we do in class.
You can find out about the learning we have planned for the weeks ahead in our Class Newsletter.
Letter from Bishop Christopher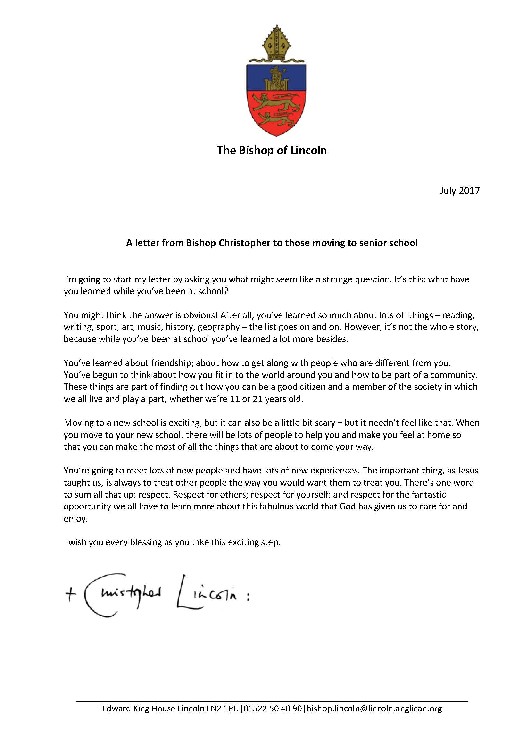 Our Teacher is
Mr Hurdman
Small minds discuss people, average minds discuss events and great minds discuss ideas. Really great minds discuss Mathematics!
Or so says Mr. Hurdman anyway. Other acceptable discussion topics include F1, Portsmouth FC and Coventry Bees speedway team. The list of unacceptable topics is headed by temperamental IT equipment!
Mr. Hurdman believes that every child should make the most of their one chance at school, so children in his class are encouraged to aim for perfection. Although this itself may not be achievable, by doing so they are more likely to achieve excellence!
A Conscientious Approach 12 June
This is just a small example of Ruby's conscientious approach to all her work, especially written tasks. She takes her time, edits more than once and then ensures that the final version is written up neatly.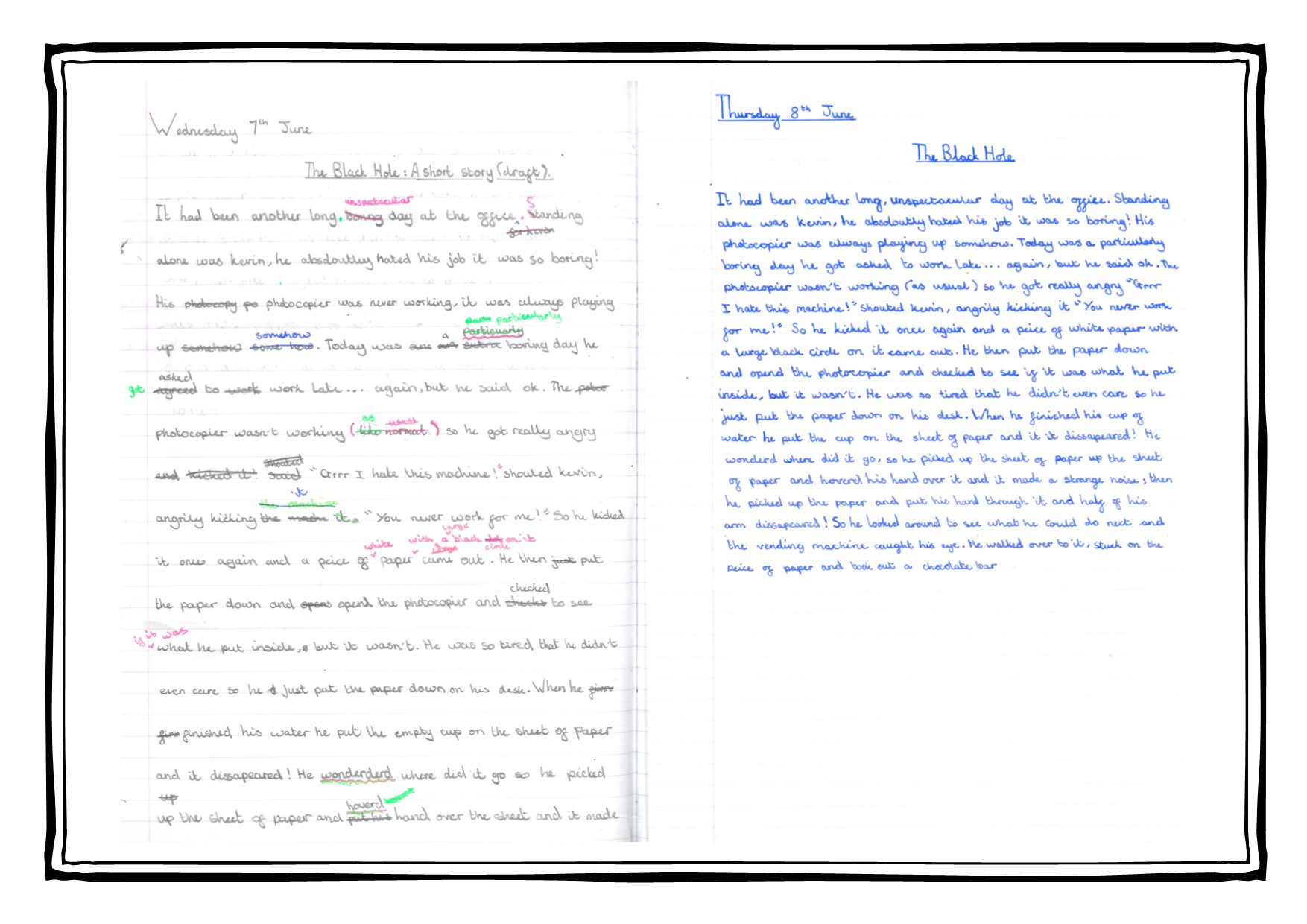 Windmill Drama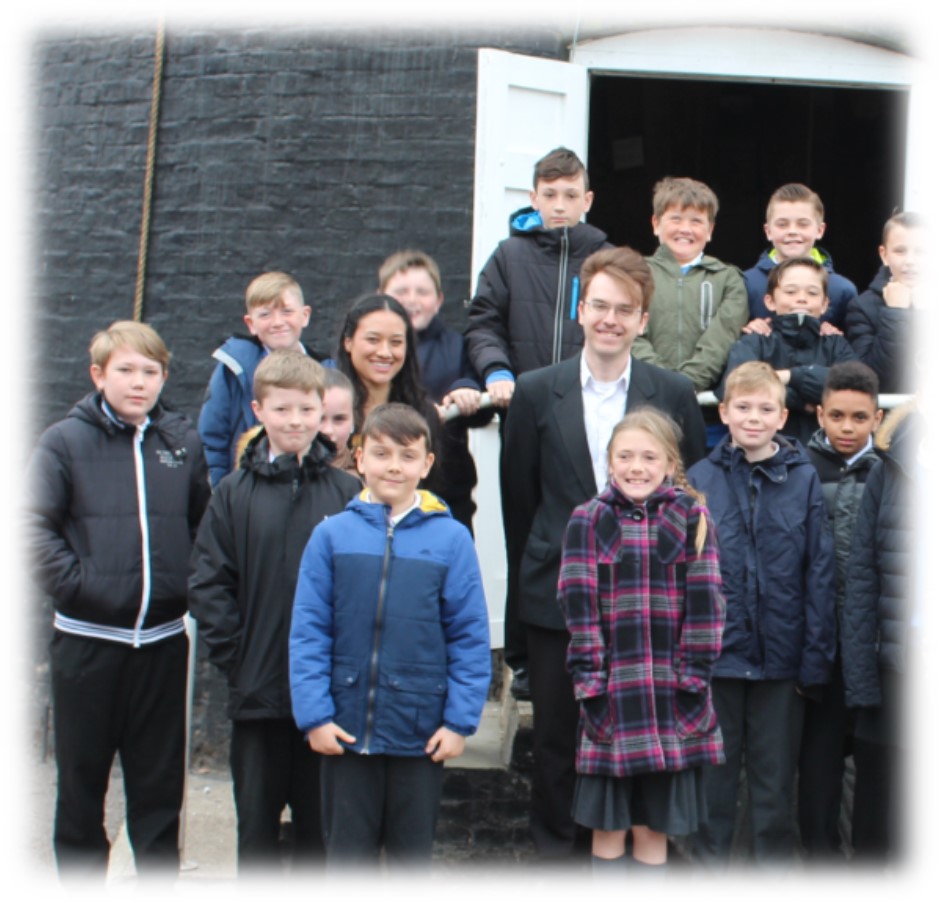 Y6 spent an enjoyable and entertaining morning at the windmill taking part in a drama workshop with international touring theatre group 'Live History' (www.livehistoryshows.com). The theatre group are putting on performances at the mill as part of National Mills Weekend. After watching (well, taking part in) an excerpt from a play, they spent time working with Jasmine and Jeremy from Live History, devising clues for their own mystery! Find out more about Dobson's Mill at www.heritageburghlemarsh.co.uk
Young Journalists visit to Siren FM 5 May
The Y6 YJA team had a great day with Mr. Smith at the Siren FM studios in Lincoln this week, learning about how radio shows are produced. They even recorded their own shows which are due to be broadcast on Siren FM soon! Thanks to Bill at the YJA and Sam at the Siren FM studios for providing such a great opportunity. Sam was particularly impressed with their commitment and the final shows!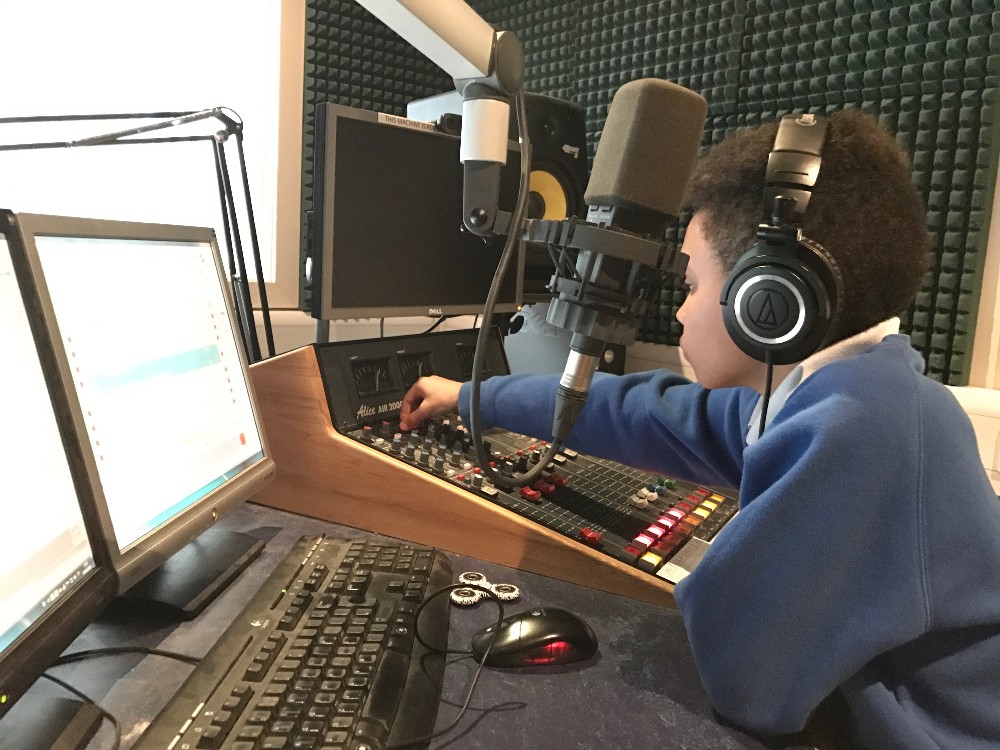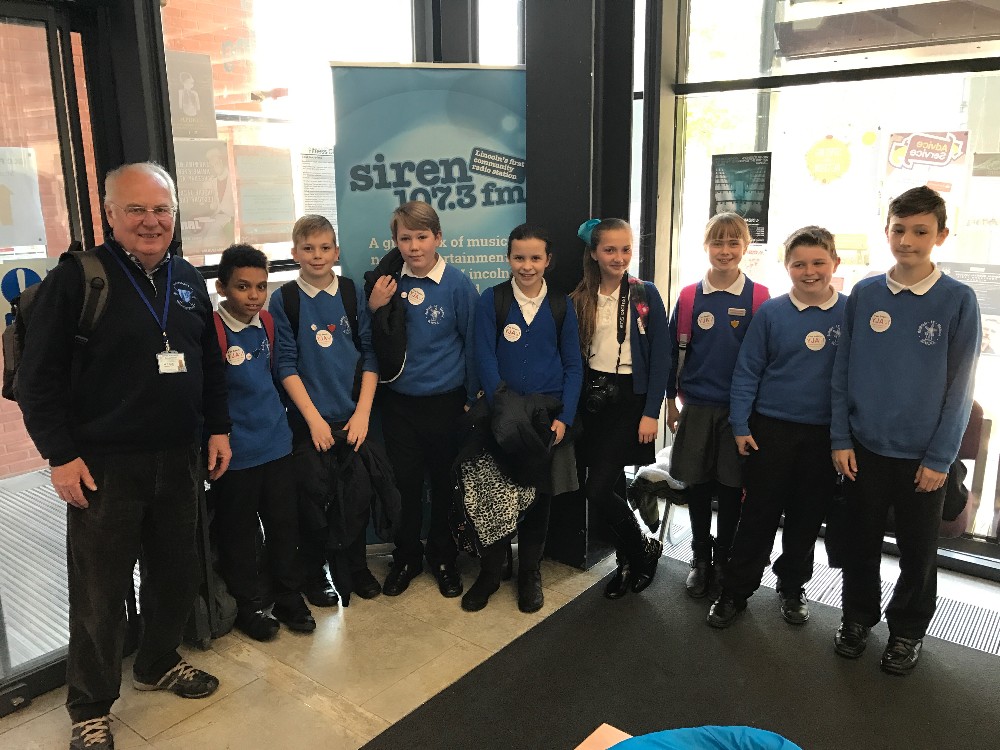 Find out more about the YJA at
YJA website
and SirenFM via the
Siren FM website
.
Y6 Hockey League
Congratulations to the 'Burgh 1' hockey squad for an impressive 3rd place overall in this year's Y6 hockey league. The destination of the title was only decided in the final round of matches, with Burgh 1, Richmond and Friskney all being in with a chance of victory. Well done to the 'Burgh 2' squad too for their spirited performances under the much-appreciated direction of Mrs Gray.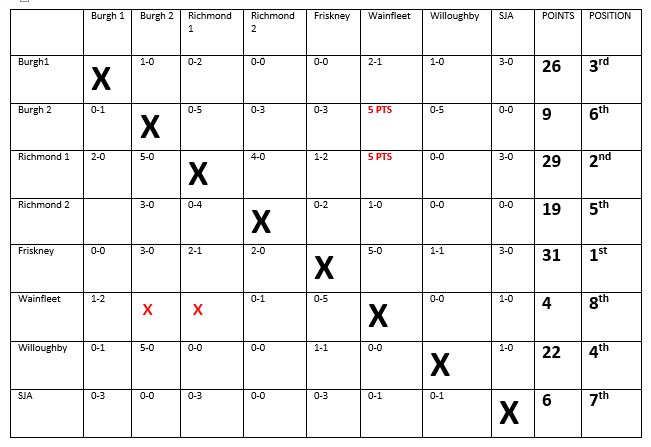 Sculpture in the style of Henry Moore 24 April
Clay sculptures of 'Mother with Child' by Ruby R. & Scarlett T.
Henry Spencer Moore (1898 - 1986) was one of the most important British artists of the twentieth century and arguably the most internationally celebrated sculptor of the period. He is renowned for his semi-abstract monumental bronzes, which can be seen all over the world.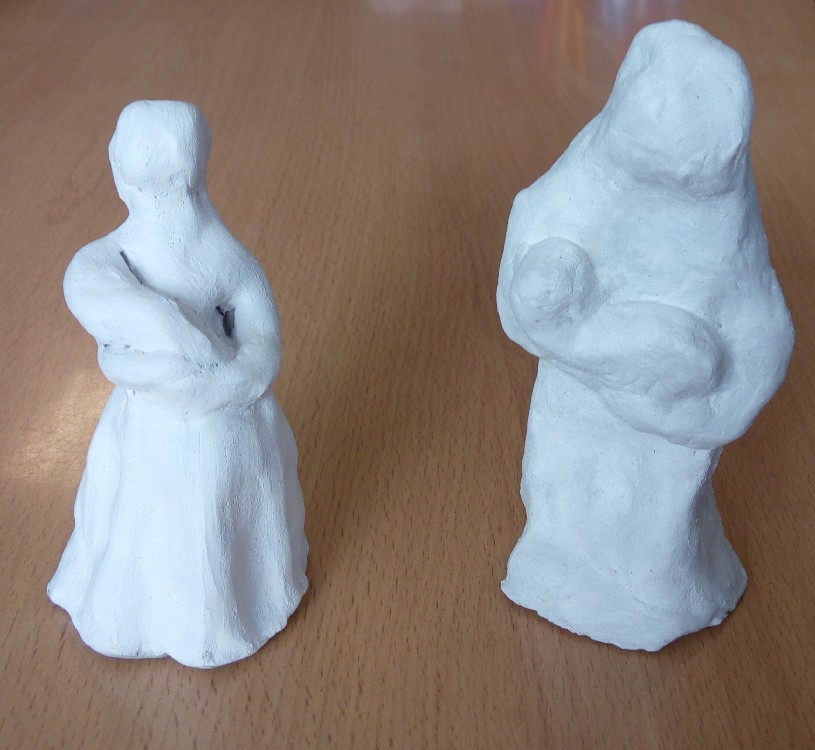 Y6 Hockey League Update
We are now halfway through the Y6 Hockey League. The results so far are as follows:
16th March 2017
Burgh '1' 1-0 Burgh '2'
Burgh '1' 1-0 Willoughby
Burgh '2' 0-0 Skegness Junior Academy
30th March 2017
Burgh '1' 0-0 Friskney
Burgh '2' 0-5 Willoughby
Burgh '1' 3-0 Skegness Junior Academy
Burgh '2' awarded a win against the Wainfleet who were unavailable.
Both teams still have three matches to play after the Easter holiday, including matches against two teams from Richmond Primary School. Well done to all 18 children who have been involved so far for their great attitude, teamwork, sporting behaviour and, of course, some fantastic hockey skills!
Jaguar Maths Challenge Update 5 April
Well done to the members of the F1 Maths Club during terms three and four - thanks to their efforts our school is through to the semi-final of the 2016/17 World Championship!
The team, led by Frankie, Freya, Eryn, Oliver and Ben (all from Y5) secured qualification by comfortably winning their qualification heat. This proved to be more of a challenge than it has been historically, with several fancied competitors failing to finish, let alone meet the qualifying standard for the semi-final. The result means that our school have qualified for the semi-final of the competition for the 8th successive year. The challenge is now to be one of only 15 qualifying Primary schools for the World Final, a feat achieved on 6 out of our previous 7 attempts. It's a quick turnaround though – we need to submit our entry to us by 5pm on Wednesday 10th May!
The World Final itself is once again being held at the British Motor Museum, Gaydon, Warwickshire on Wednesday 21st June. If you want to have a look at the venue a dream of what might be, the website is https://www.britishmotormuseum.co.uk/ .
For more information about the challenge, visit www.mathschallenge.co.uk. Don't forget that racers can log on via https://cars.mathsinmotion.com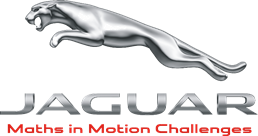 Mirco-organisms 10 March
Y6 have been recently being learning about (and investigating) micro-organisms.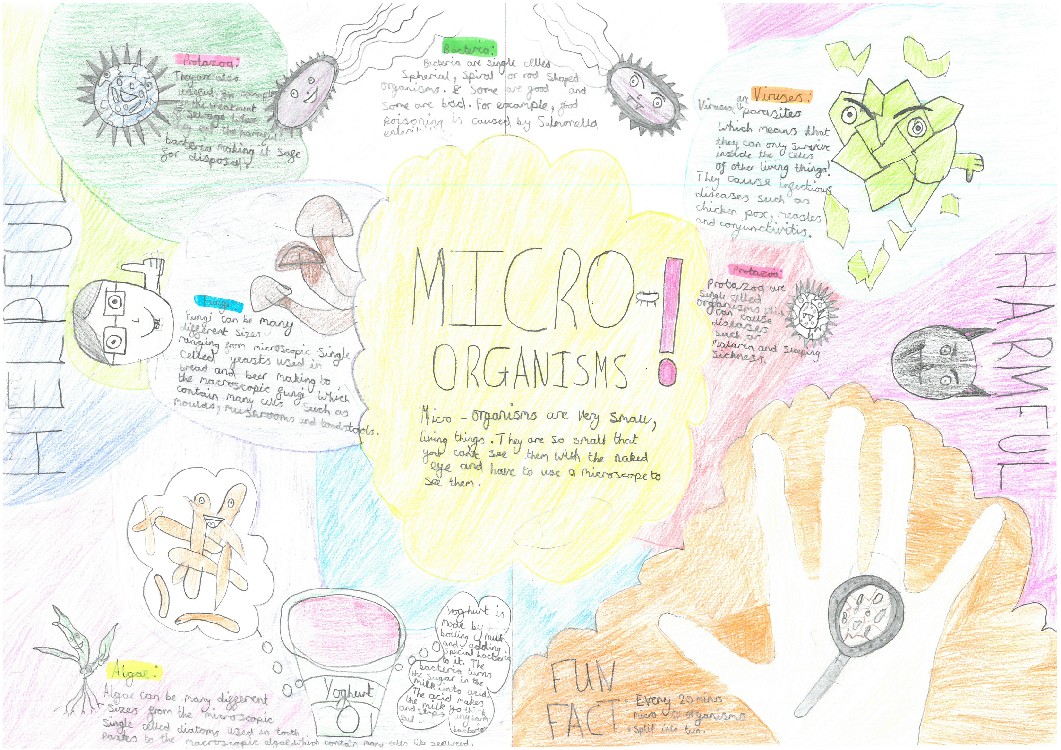 Printing with a purpose 10 February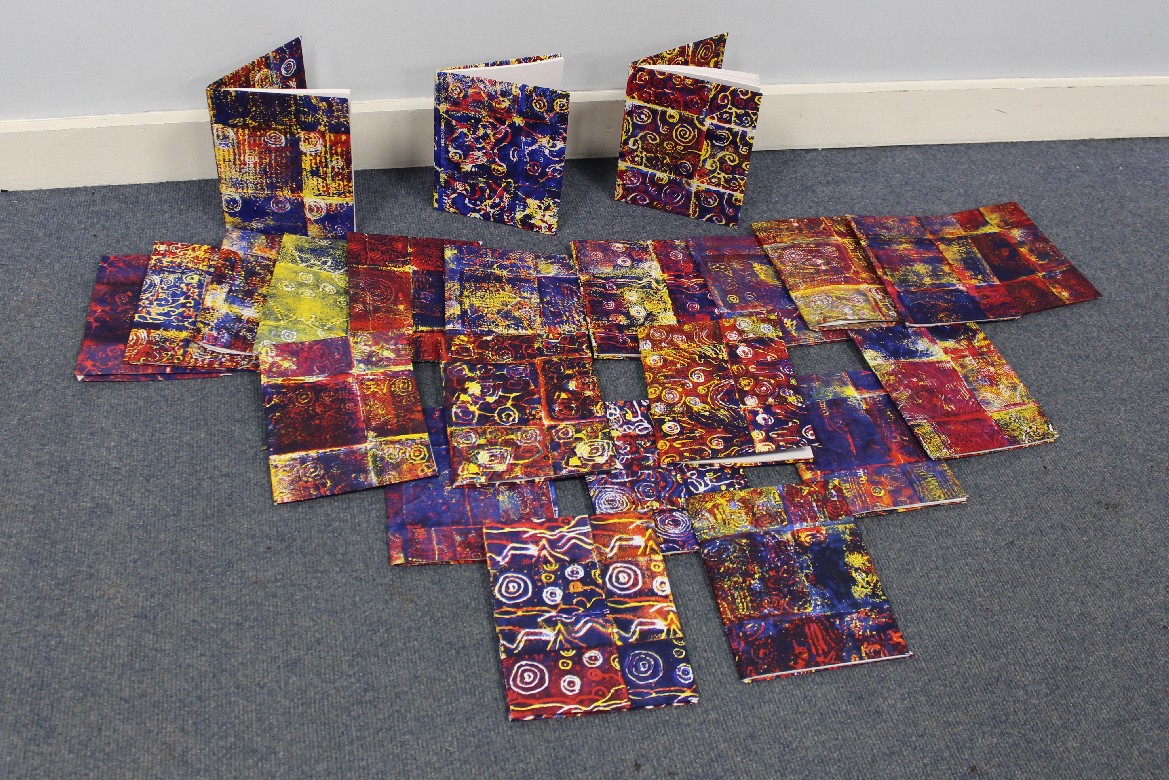 In Art this term, Year 6 have been block printing. Once complete, the finished artwork was used to cover exercise books.
Young Journalist Academy Correspondent 6 February
Congratulations to Grace Sh. For being awarded the title of Young Journalist Academy Correspondent. She is one of only two children in the county to currently hold the title! You can read some of Grace's articles on the Young Journalist Academy website via the following links:
Oldest Gorilla Celebrates 60th Birthday
Disease Conkering Our Horse Chestnut Trees
Cooking Club 27 January
At Cooking Club this week the children were testing their baking skills. They were given a table of equipment and ingredients along with a recipe and off they went! There were some interesting techniques and some near miss moments with mixing bowls and scales, but in the end some excellent cakes were produced! Mrs Kirk and Miss Millman.
Personification Poetry
This week Y6 have been writing extended metaphor poems using the technique of personification. The three collections of poems are the results of their efforts so far.
Jaguar Cars Maths in Motion Challenge 19 December
Fantastic results have just been announced for the Worldwide Christmas Fun Races! Well done to the F1 Maths club and also to the additional Y6 'pit crew' for helping achieve such amazing results.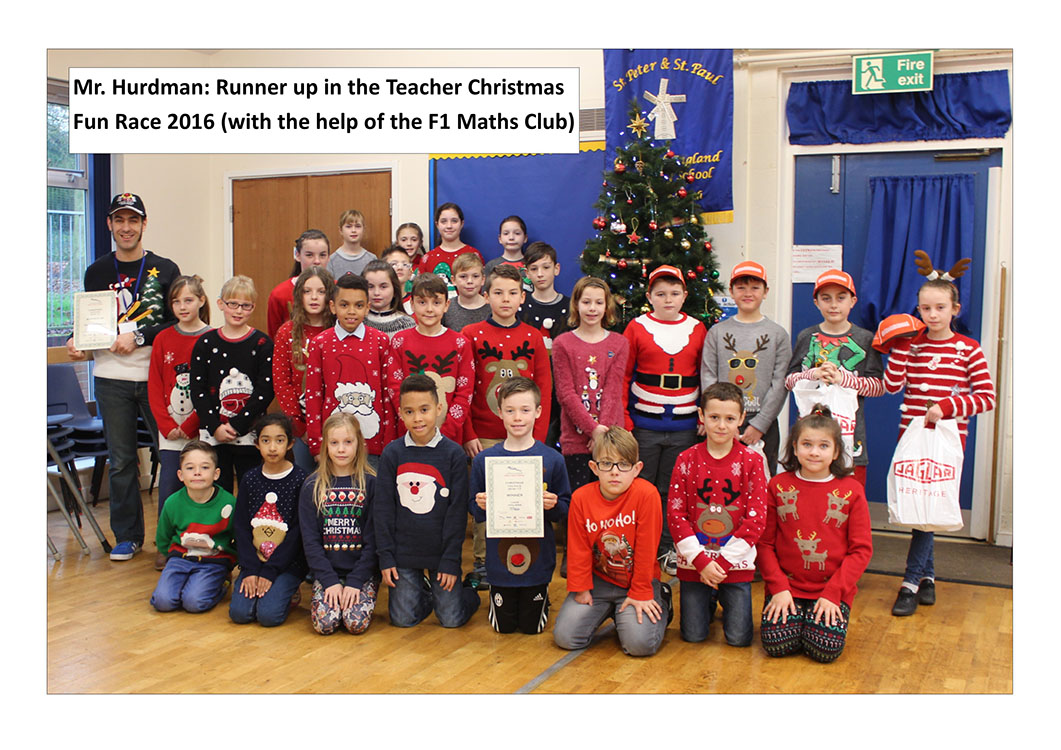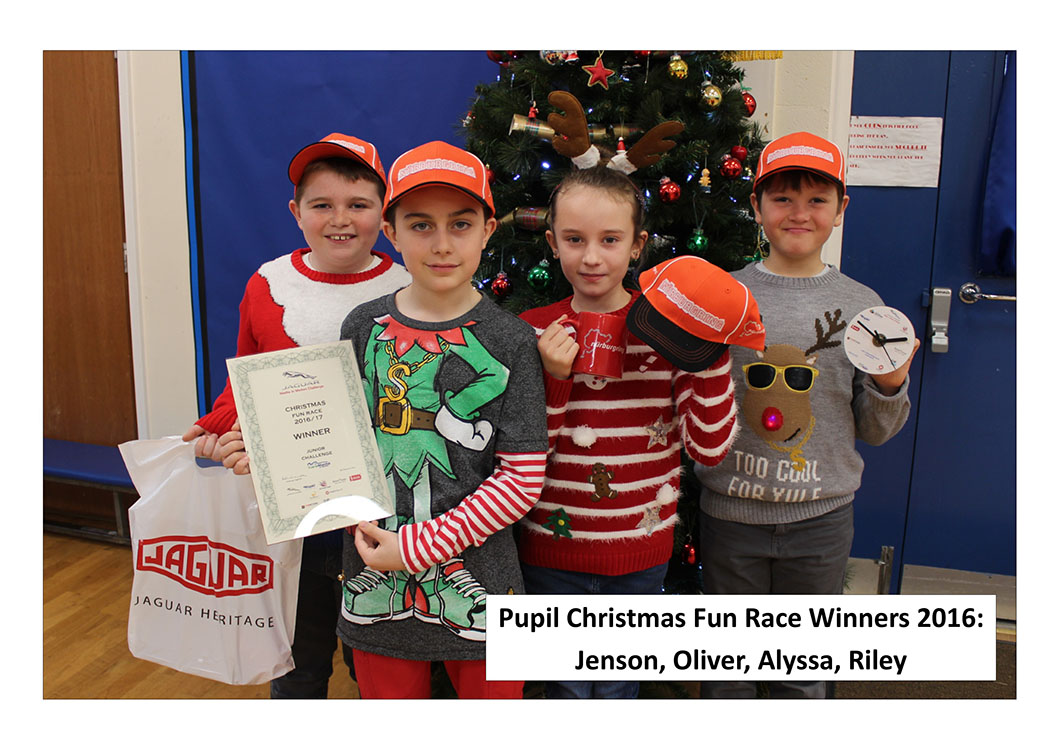 Find out more about 'F1 Maths' at www.mathschallenge.co.uk
YJA enters Neverland 12 December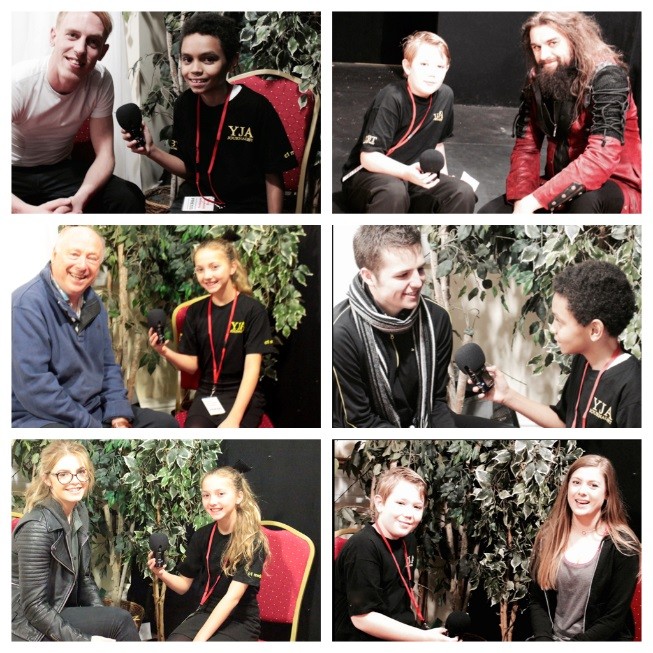 With the panto season breaking out across the UK, YJA members Alfie, Luke and Lola from Burgh School were thrilled to be invited to the rehearsals of Peter Pan. This famous story is sure to bring the crowds flocking to Skegness's Embassy Theatre, where the show opens on Friday 16th December.
Jamie Marcus Productions and the Embassy Theatre Skegness are presenting the swashbuckling adventure that involves a free-spirited and mischievous young boy, who can fly and absolutely refuses to grow up.
Peter Pan spends his never-ending childhood experiencing fairy dust adventures with interesting characters that include the likes of fairies, pirates, mermaids and, occasionally, ordinary children from the world outside Neverland.
By coincidence, it was at the Neverland Theatre in Skegness, where the YJA team met up with the cast. Check out their interviews
Feedback following the interviews: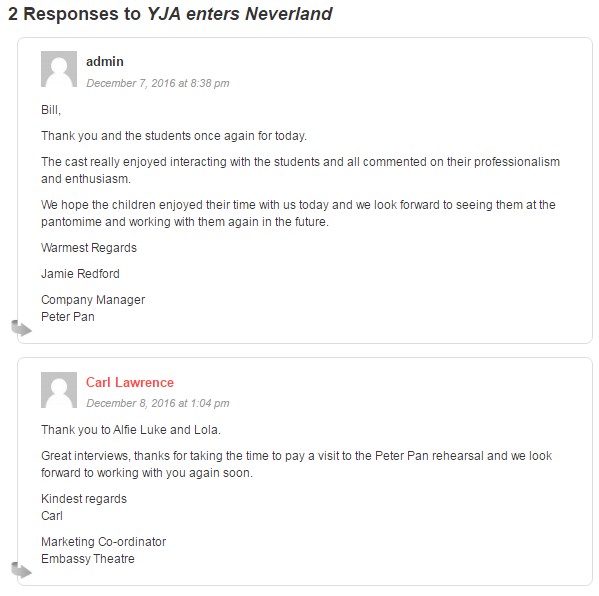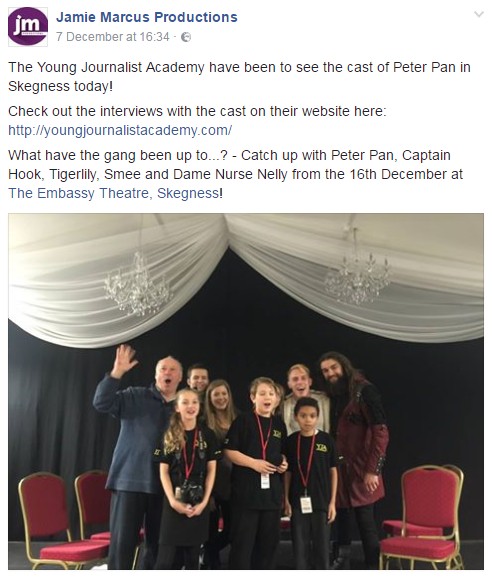 Year 6 collage work 29 November
These are examples of Year 6 collage inspired by the shapes and patterns found in the work of Austrian symbolist painter Gustav Klimt (1862-1918).
Gustav Klimt 11 November
Year 6 have been studying the patterns found in the artwork of Austrian artist Gustav Klimt.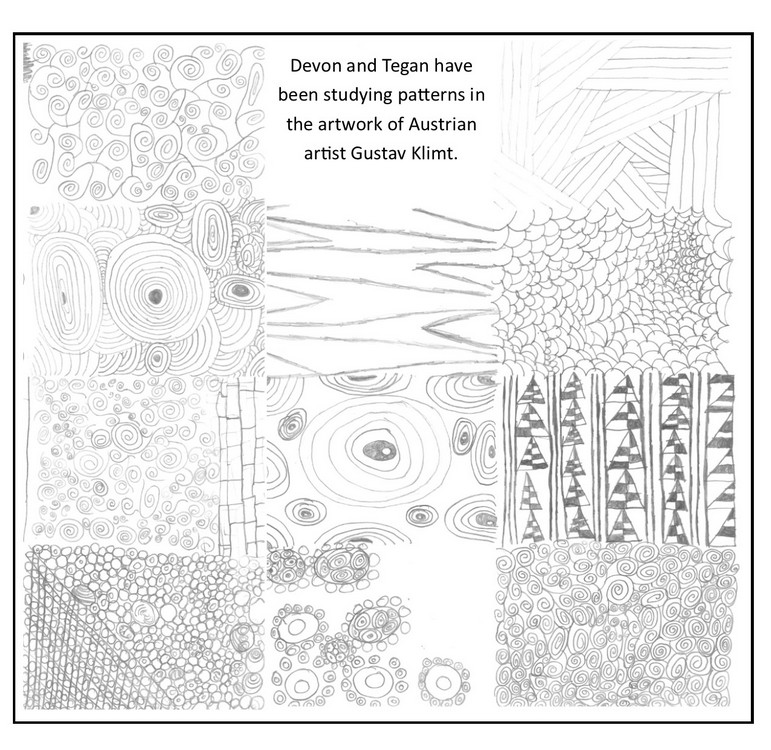 Bikeability Training 8 November
Year 6 have undertaken Bikeability Training over the last few days and are nearing completion of their course. Well done to all who took part and thank you to all the trainers who came along to support them.
Mixed Decimals 4 November
Scarlett had worked really hard on Mixed Decimals this week.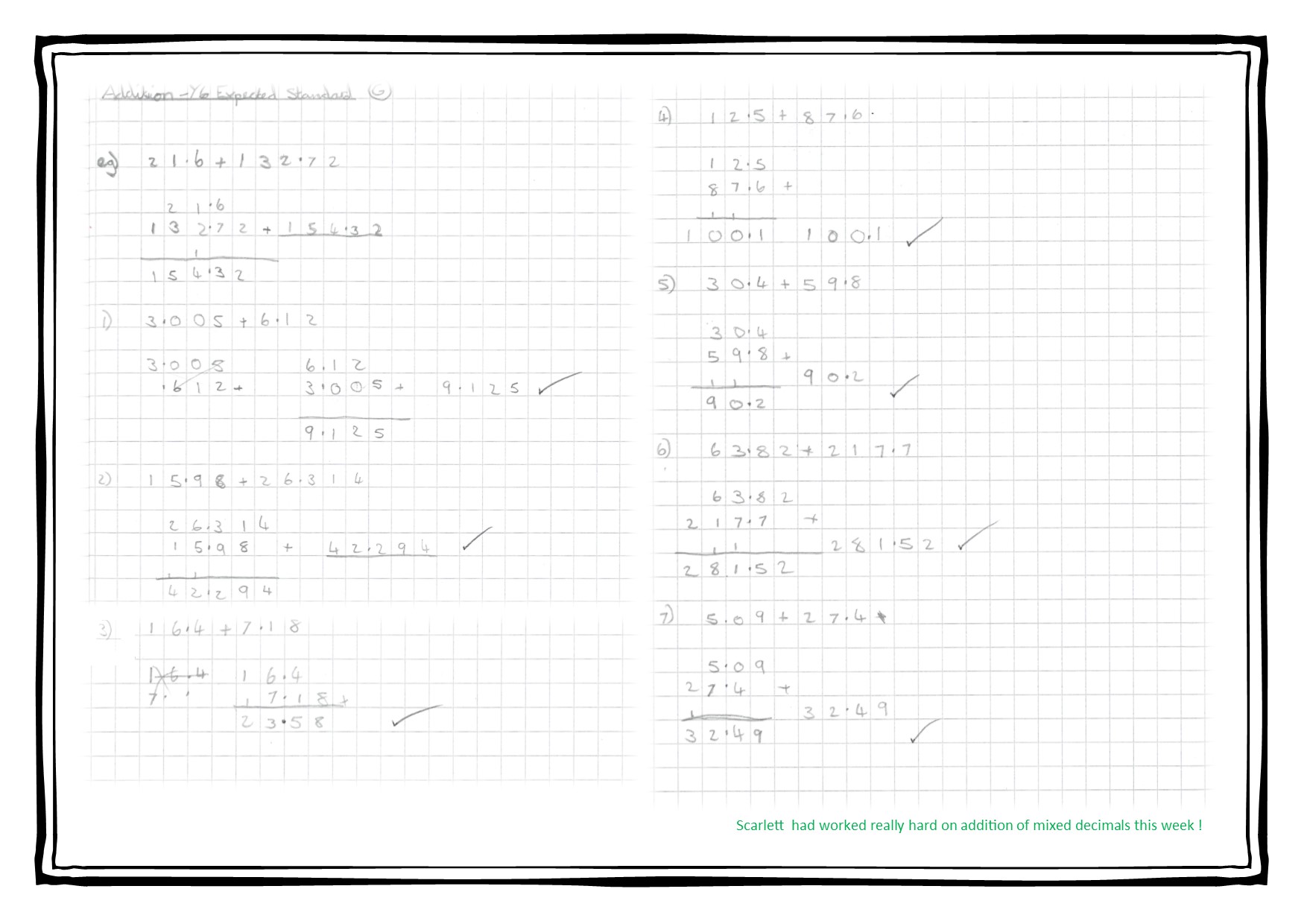 Katelyn's work 14 October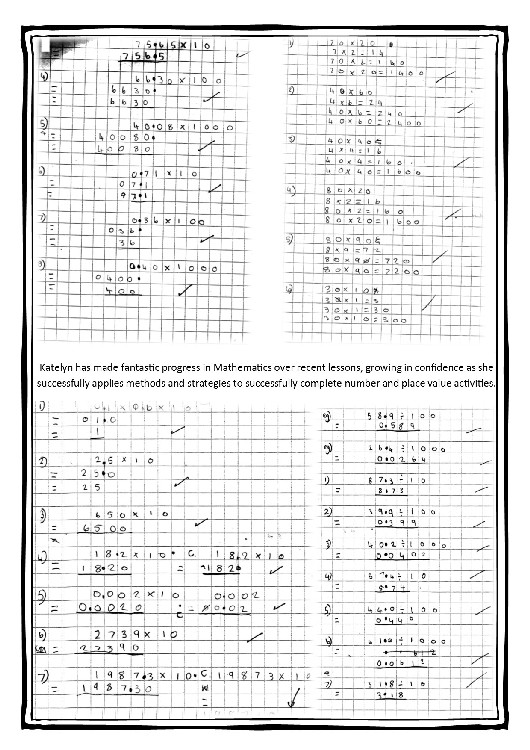 Maya Maths 7 October
Evacuation diary entry 23 September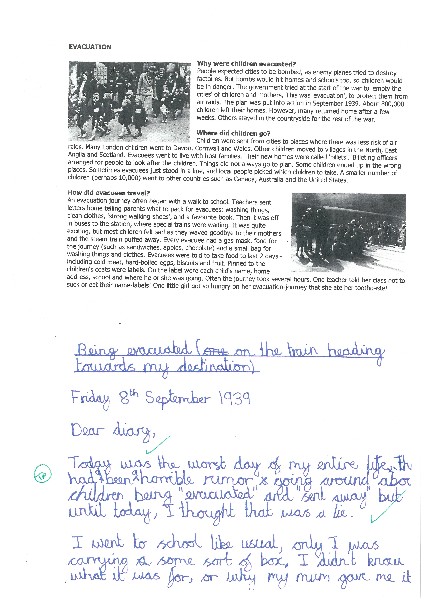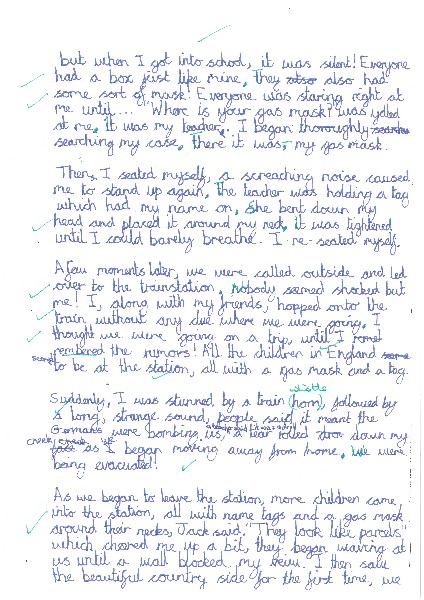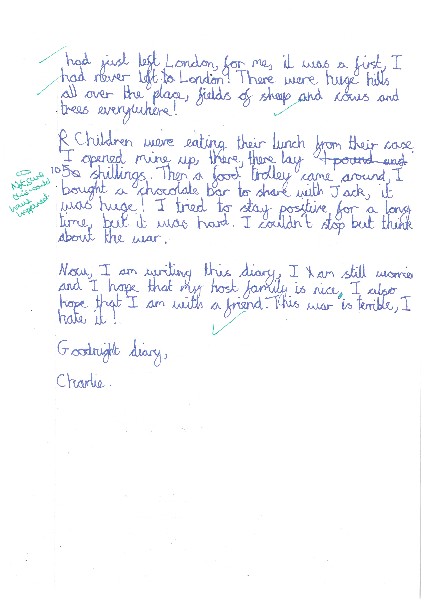 WW2 diary entry – Being Evacuated 13 September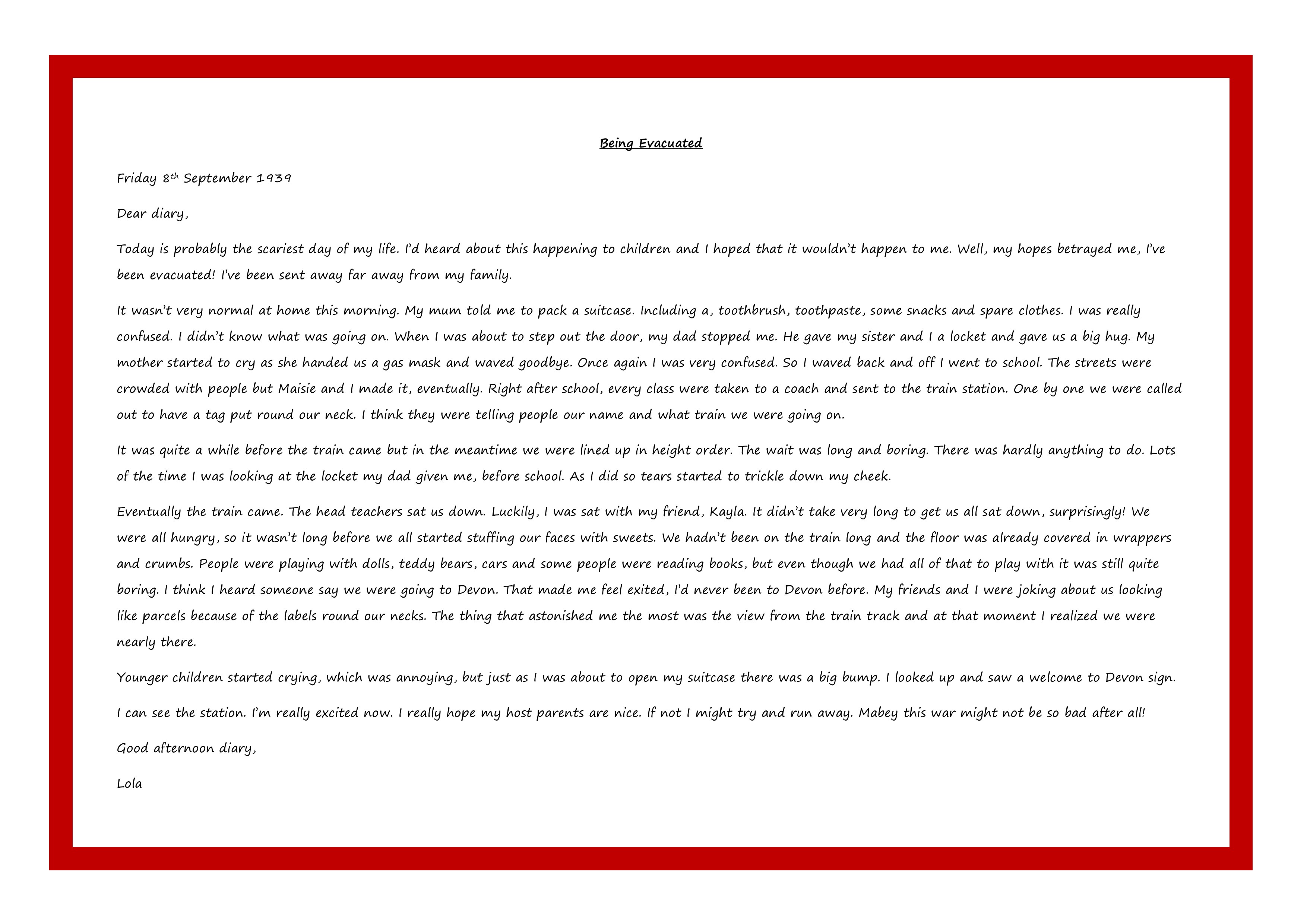 Roald Dahl Day! 13 September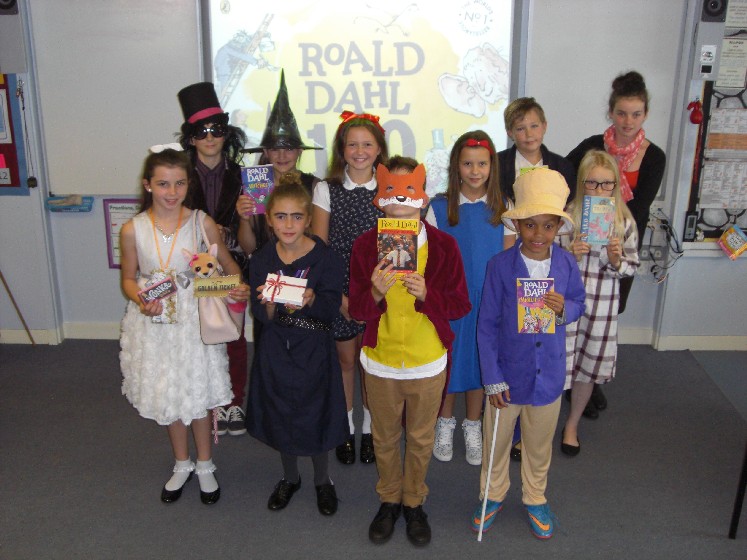 War is declared! 9 September