Our School Uniform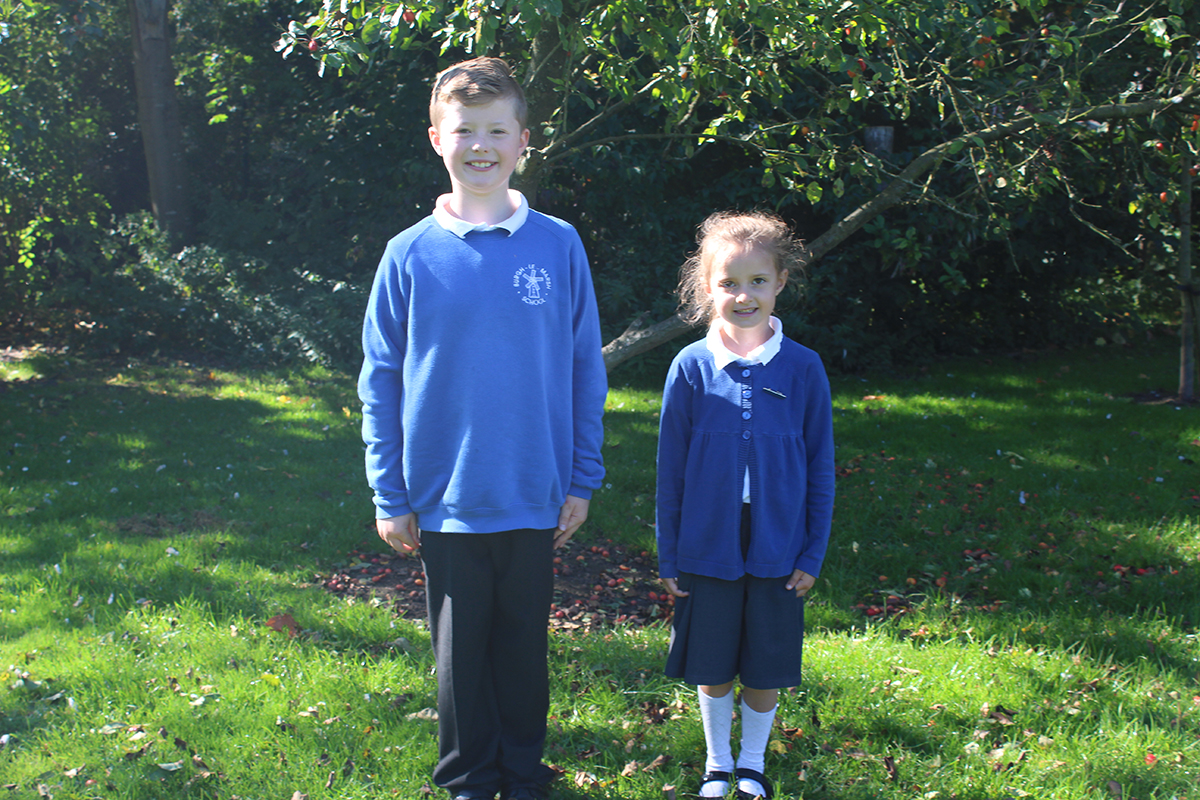 We like all our children to wear school uniform. We believe a uniform looks smart, is easier for Mum and Dad (no arguments over what to wear) and contributes to a feeling of belonging to the school. It also helps when children go out on educational visits to recognise them as belonging to our school.
Girls
Grey skirt/ pinafore dress or grey/black trousers with a white polo shirt.
Royal blue sweatshirt or cardigan.
Flat black school shoes.
In the summer girls may wear a blue and white gingham dress or school shorts.
Boys
Grey or black trousers with white polo shirts.
Royal blue jumper/sweatshirt .
Black school shoes.
In the summer boys may wear grey or black school shorts.
PE
Either a red/green/blue or yellow house team polo shirt, black shorts and plimsolls.
Tracksuit and trainers/football boots for outdoor P.E.
Football strips are not permitted.
It would be helpful if the children had a draw string bag in which to keep their P.E. kit.
Jewellery
For safety reasons, jewellery is not to be worn in school.
Children with pierced ears may wear one pair of studs in the lobes ONLY. No other piercings are allowed.
Please do not allow children to have any piercings during term time, as this causes problems when they need to keep them in.
Uniform is available from Nationwide Uniforms and can be bought from their website or their shop in Spilsby. The School Office has a selection of uniform available for you to view.
Please ensure that all belongings, including shoes and bags are clearly marked with your child's name.
Long hair must be tied back for school.