Welcome to Mrs Millman's Year 6 class
On this page we will be sharing some of the fantastic things we do in class. Don't forget to visit the Young Journalist Academy website to read our YJA team's articles too!
Cooking 17th July
This week saw the final instalment of cooking happening in Year 6. We have made cheese straws, apricot and white chocolate cookies and finally pizza (including our own bases).
All the children have worked really hard, showing good team work, excellent reading of the recipes and good cooking skills, leading to some very tasty end products!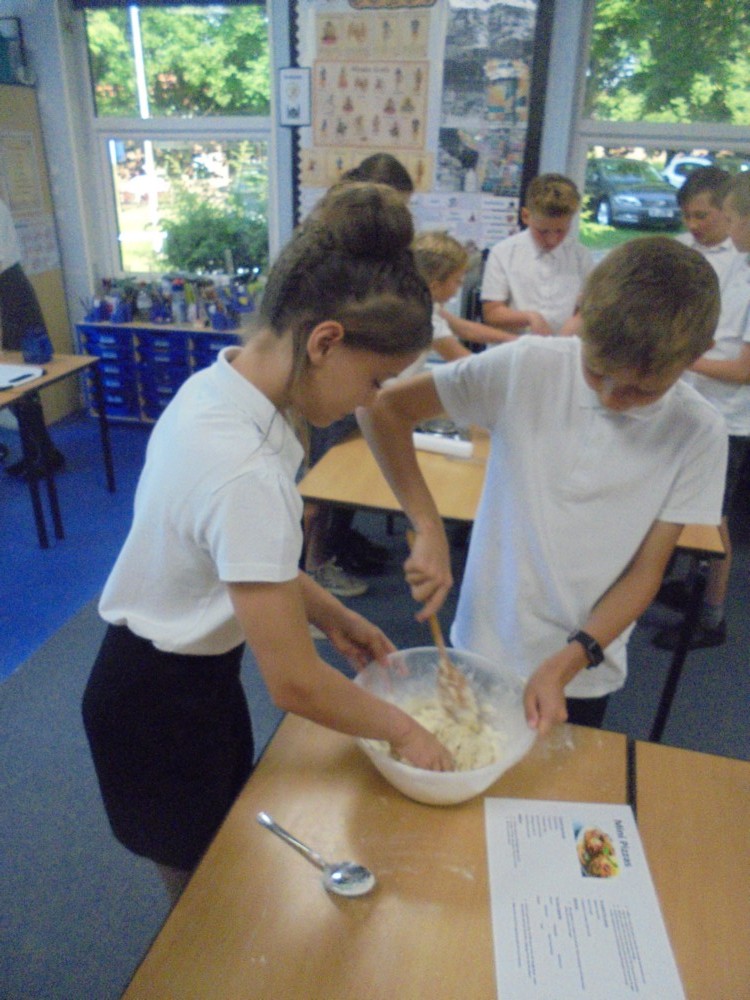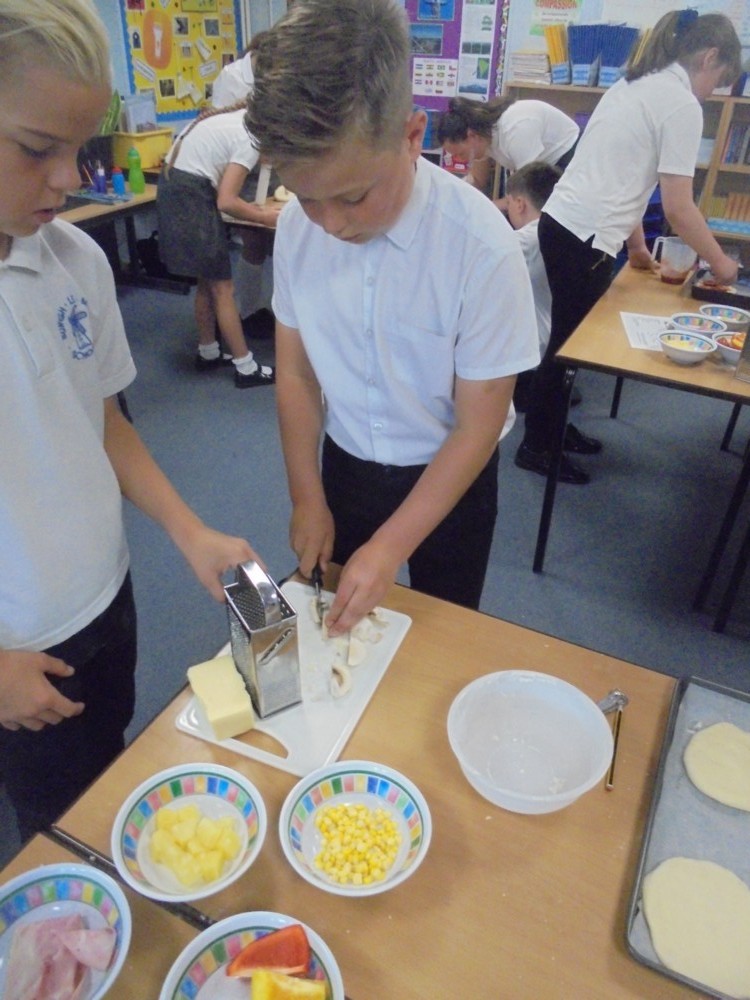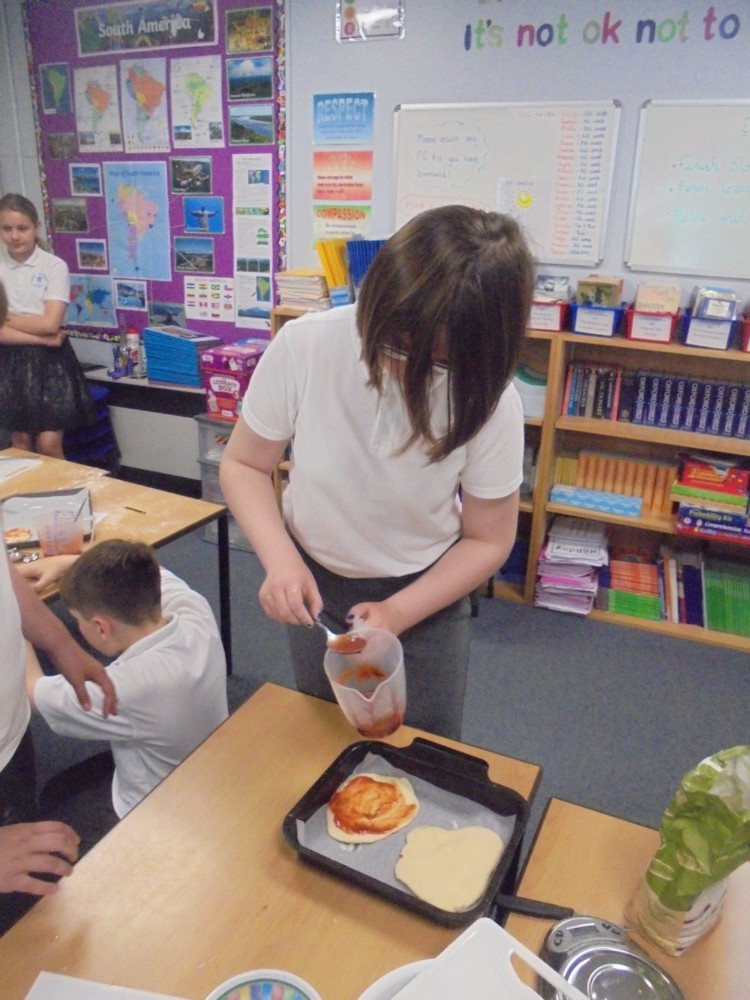 Our Teacher is
Miss Millman
Miss Millman is our lovely Year 6 teacher. If she is not in a good mood (which doesn't happen very often!) you'd better do as you are told. She is polite and helpful. She is always a good friend to other staff. She has a secret stash of chocolate and loves to bake. Miss Millman is in charge of History and Geography in school.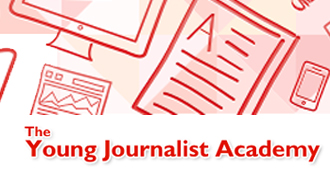 PDSA Petwise Award Monday 15th July
The two Year 6 classes worked really hard on projects towards our PDSA Bronze Petwise Award this morning. They designed posters to help spread the message of PICA. Do ask them what it is all about. Their hard work could gain another 250 points towards the award.
The Reception Team would also like to thank the children for helping with jobs around the Reception classroom and keeping the Reception children entertained during their very first whole school playtime!
Maths Puzzle 28 June
This morning Year 6M have been working hard on (and getting somewhat frustrated by) solving a Maths Puzzle. They were given a selection of statements and numbers and had to arrange them onto a grid so that each number matched 2 statements. There was lots of good Maths chat and very close to perfect solutions. It was also great to see lots of resilience when it came to it not being quite right!
Here are two examples of grids completed completely by Mckenzii and George and Lois and Ralph.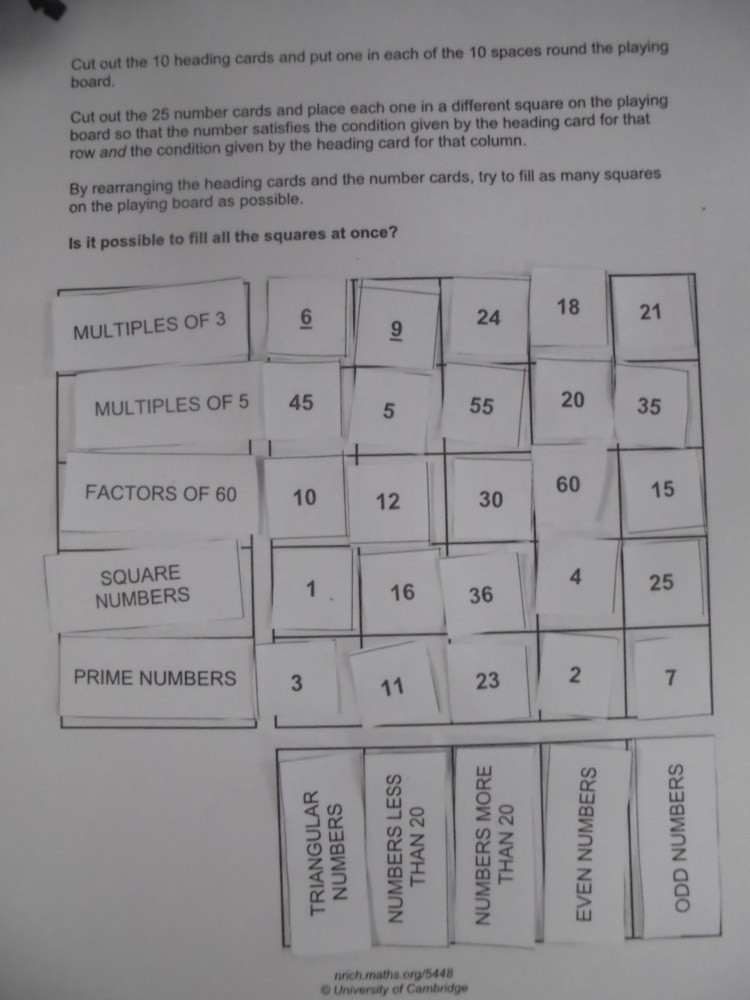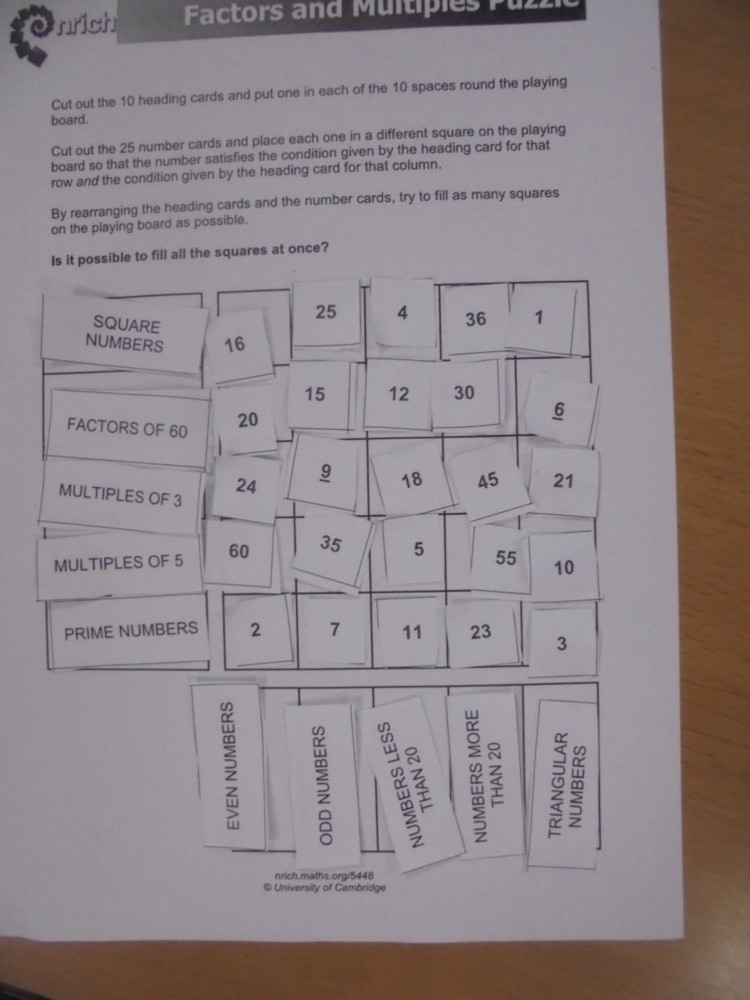 Maths in Motion World Finals 19 June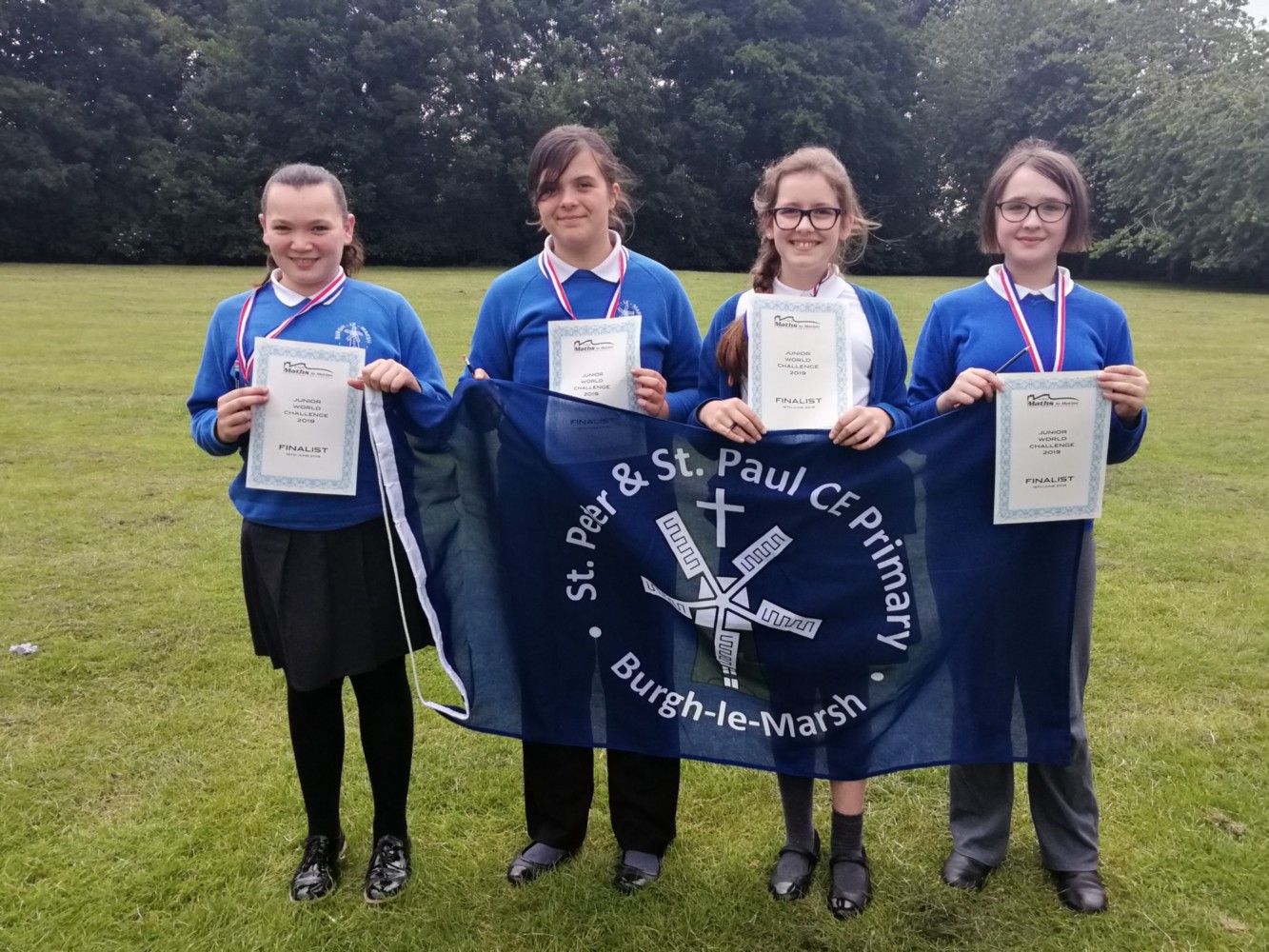 A huge congratulations to Millie, Isabel, Amelia and Alice who took on challengers from around the world today, coming 11th in the primary schools and 18th overall.
After a slightly fraught morning working on their car, they made it with minutes to spare! The car made it round the track (which many didn't!) and we were all very proud of their achievements.
Thank you and well done to all the Maths in Motion Club who helped the team make it this far.
Also congratulations to Mr Hurdman on his second place in the teachers race.
Porridge 14 June
Year 6 have been working really hard this week on their performance of 'Porridge'. There has been much singing, dancing and dramatic acting taking place and things are starting to come together nicely! Well done to all for all the hard work that you've been putting in.
Church Schools' Festival 24th May
Yesterday, Year 6 had a great day out at Lincoln Cathedral, taking part in the Church Schools' Festival. We all did some singing practice and found out how an organ works and took a tour of the Cathedral before splitting into groups for a workshop. There were three different activities - Art, God saw it and it was good and the impact of pollution on the Nave. Each group took part in one of these and had a great time doing so.
In the afternoon we took part in a service led by Bishop David. We sang the hymns we had practised and heard from 'Team Cosovo', before the service ended with a procession of all the schools' banners and Church School Candles.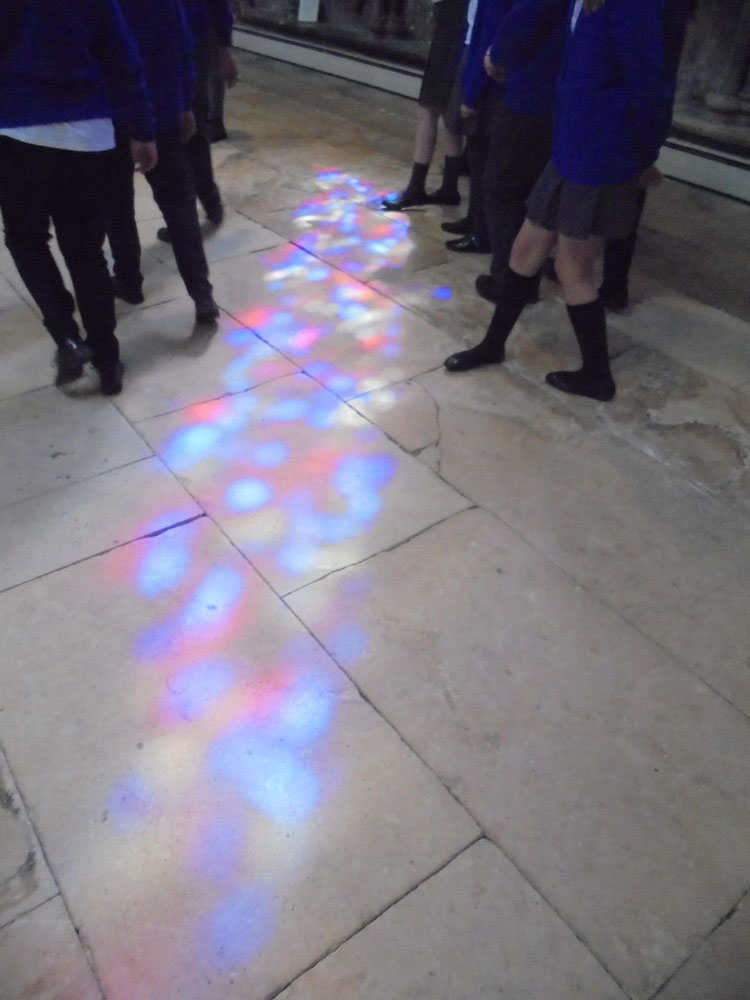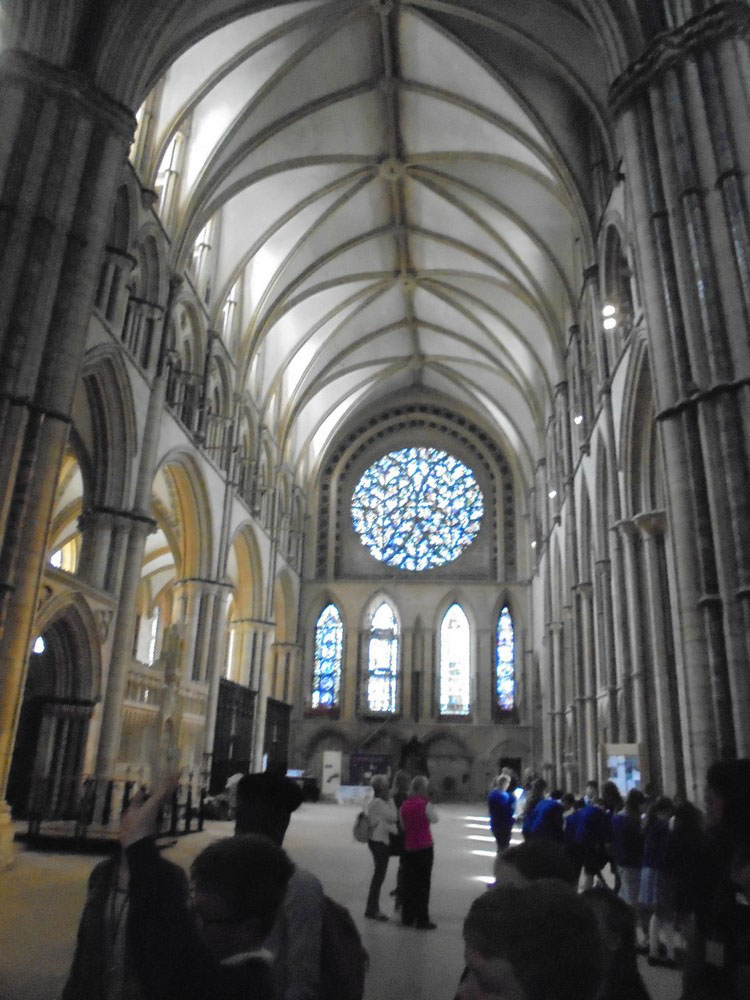 SATs Week
A huge congratulations to all the children in Year Six this week! They have worked incredibly hard in all their assessments as well as in the run up.
Well done, from the whole Year Six Team.
Light 3 May
In Science today, we have been learning about light and how this helps us to see. We looked at how light travels from a light source and reflects off an object before travelling to our eye. We demonstrated this using a torch, an object and a piece of string to represent the light.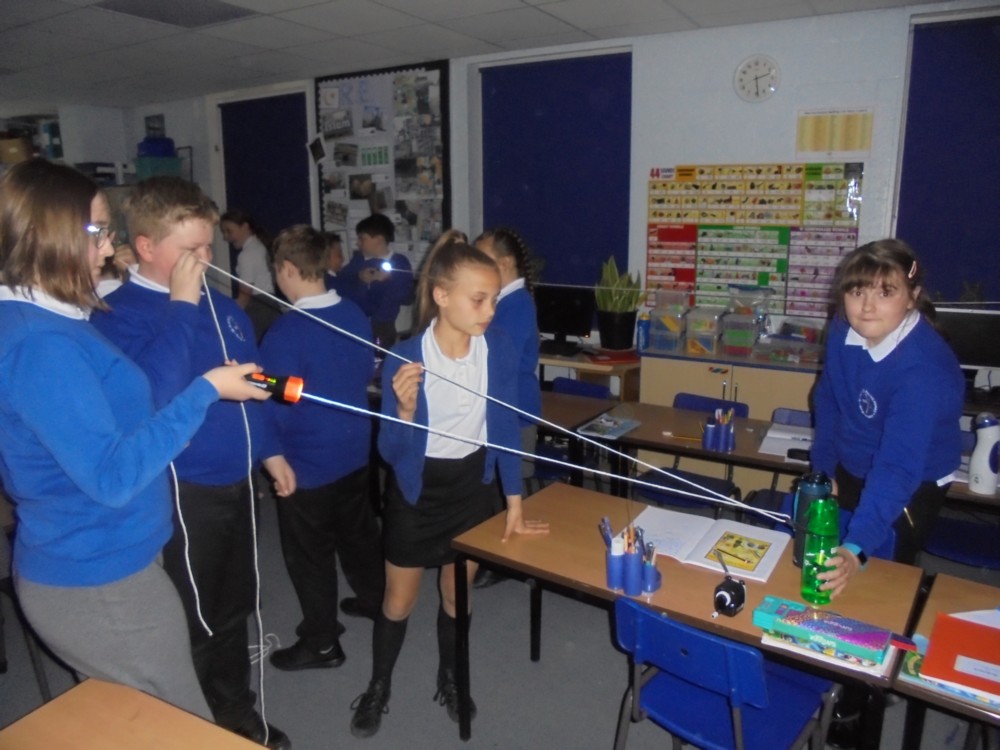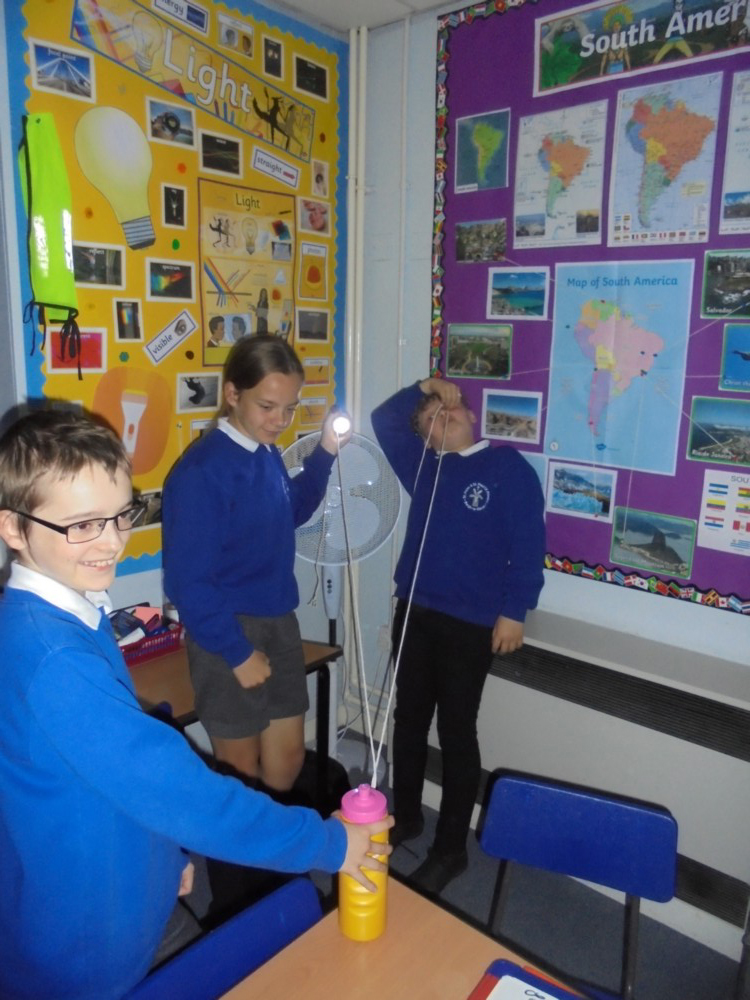 Room 101 15 March
We have been learning to be persuasive - we picked an item that annoys us and gave a speech on why this should be put into Room 101 and banished forever. There were a wide range of topics, from certain insects, to homework to Fortnite. Hair bobbles were particularly disliked.
There were certainly some interesting arguments made!
Subjunctive Form 15 March
In SPAG this week we have been learning about the subjunctive form. We have written letters to Justin Bieber to complain about his poor grammar in the song, 'If I was your boyfriend'.
If I were you, I'd ask Year 6M to explain what the subjunctive form is!
Fractions 15 February
For the last couple of weeks, Year 6M have been learning about calculating with fractions. We are now experts at multiplying fractions by whole numbers, fractions by fractions and dividing fractions by whole numbers. We have learnt to do this by using equipment, drawing diagrams and spotting patterns.
A big thank you also goes to Year 6M for their fantastic, sensible behaviour with using the hall as our class room this week. After the holidays we will be back in the classroom with lovely new windows, a door onto the playground and a brand new wet area floor.
Bikeability Monday 14th – Thursday 17th January
Congratulations to the whole of Year 6 who have all taken part in Bikeability this week. Everyone has taken part in some way and the improvement in bike riding skills for some children has been amazing.
Lots of the children have also been out on the roads around Burgh, learning the skills needed to safely ride amongst traffic. This has included learning how to start and stop safely, turn in and out of junctions, pass hazards and take control of the road.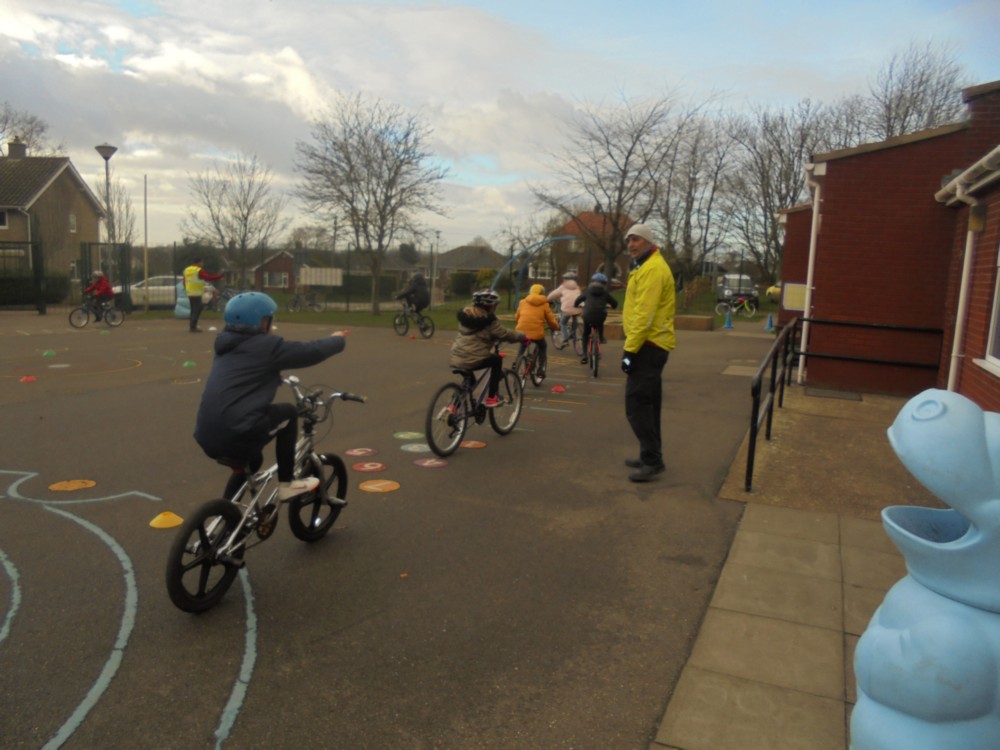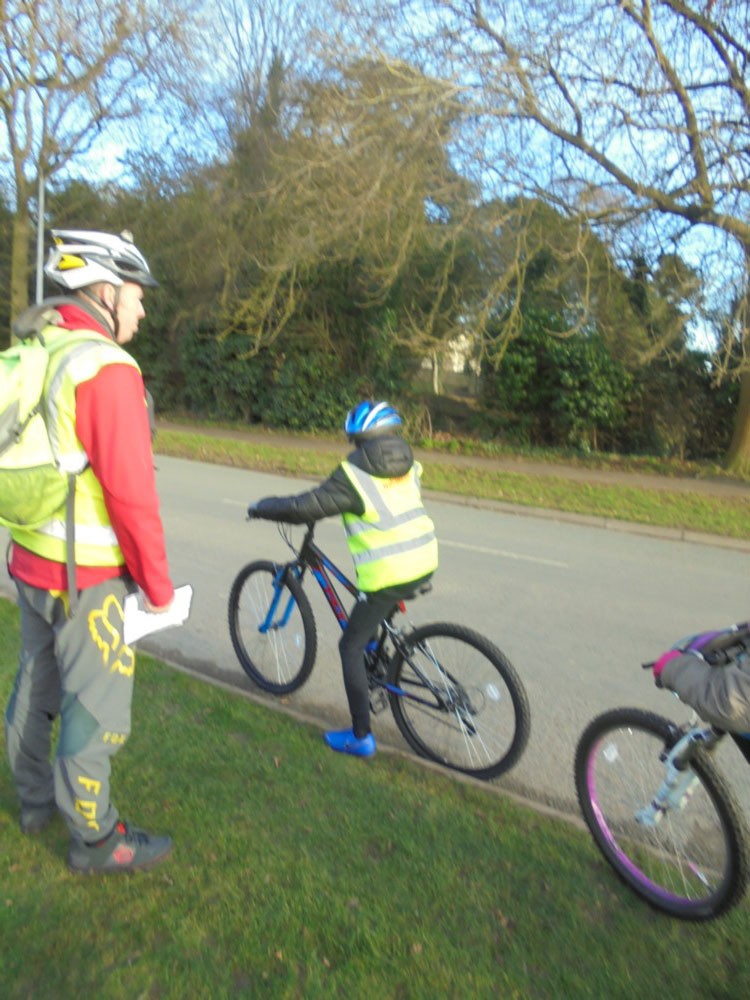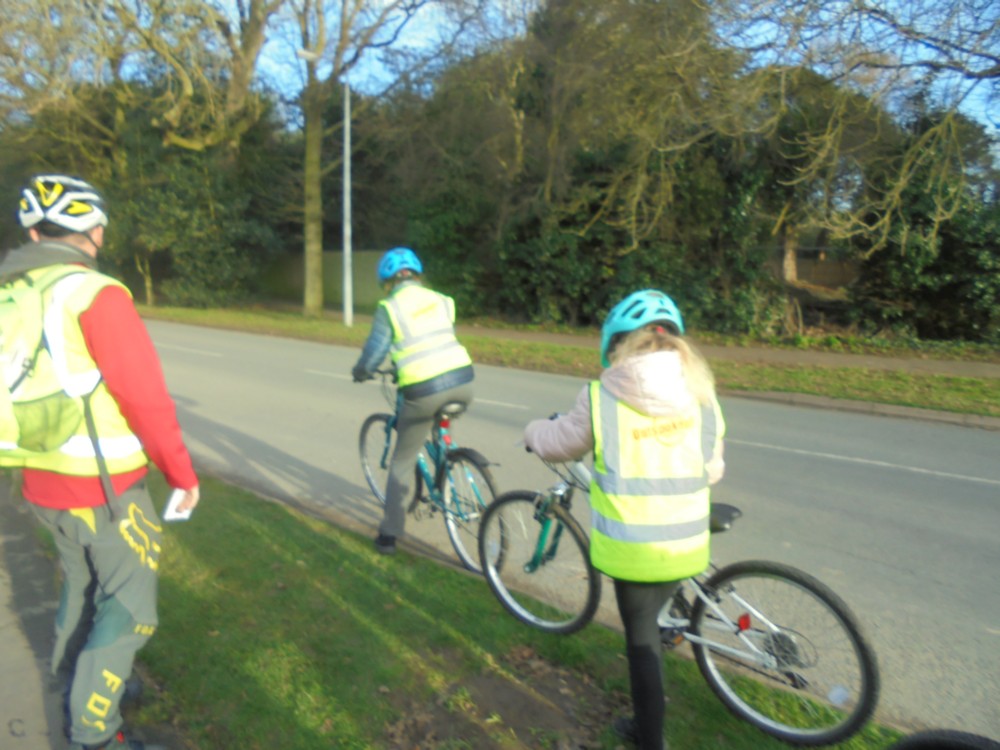 All the Bikeability instructors (and there were six of them) commented on how impressed they have been with the children's behaviour and attitude. Well done Year Six.
Yeast 14th December
Year 6 have been continuing their investigations into micro-organisms this week, looking at the preferred temperature for yeast to work. We mixed yeast, sugar (food) and water of different temperatures in a test-tube and put a balloon over the end. We then watched to see which balloon was filled with the most carbon-dioxide.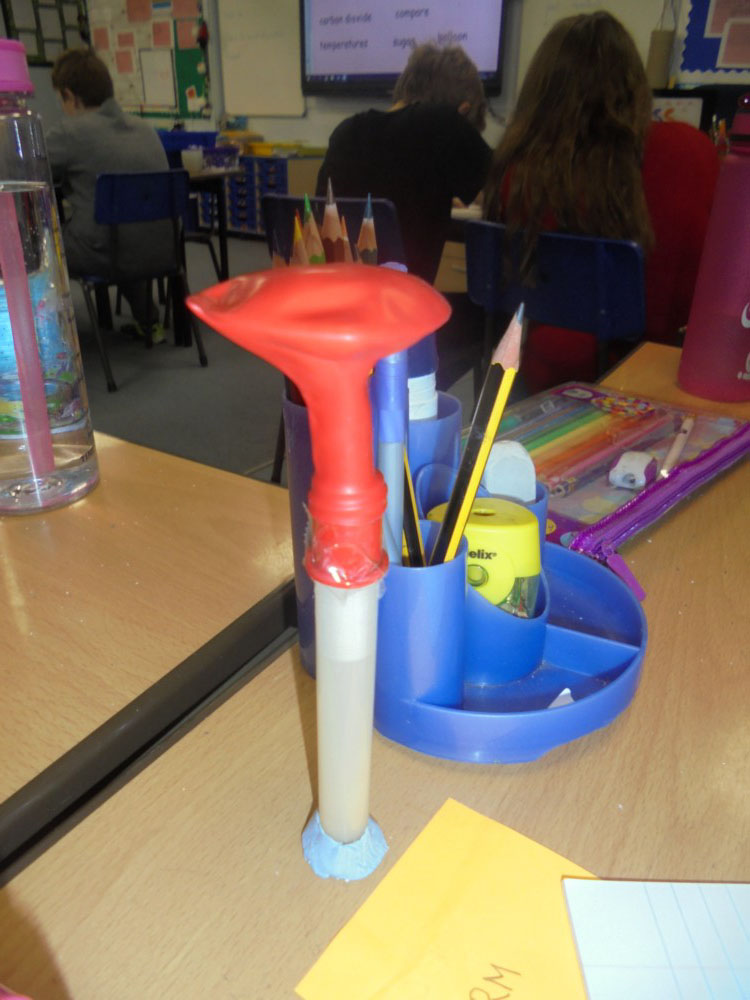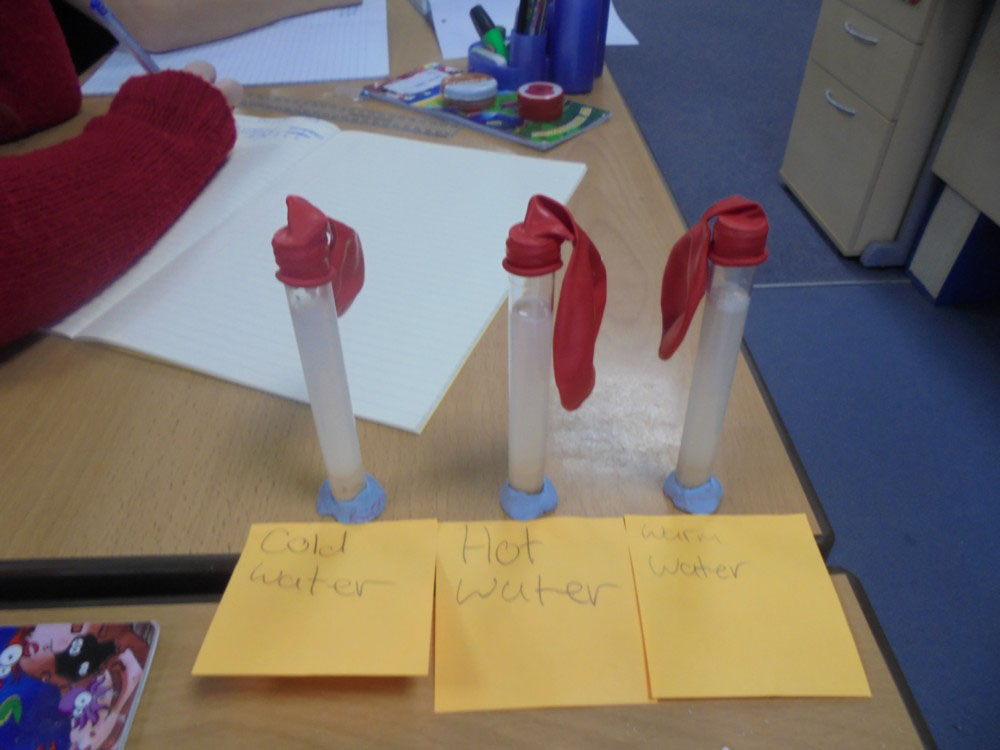 Charles Dickens December
We have been learning all about Charles Dickens this year and have written our own biographies about him.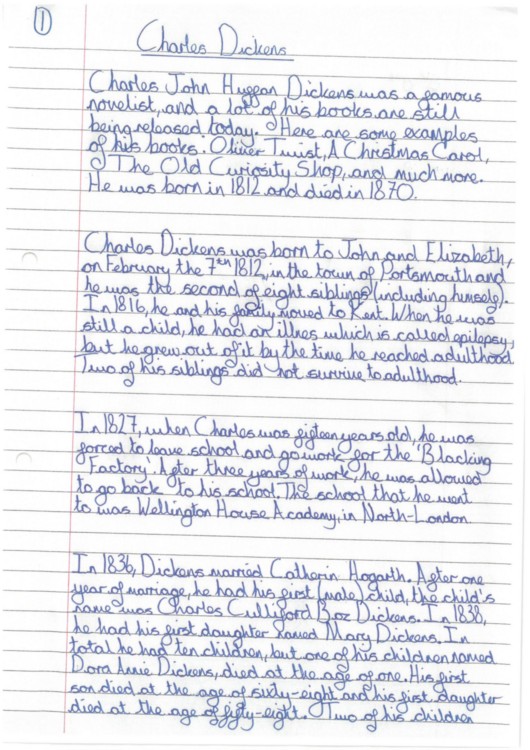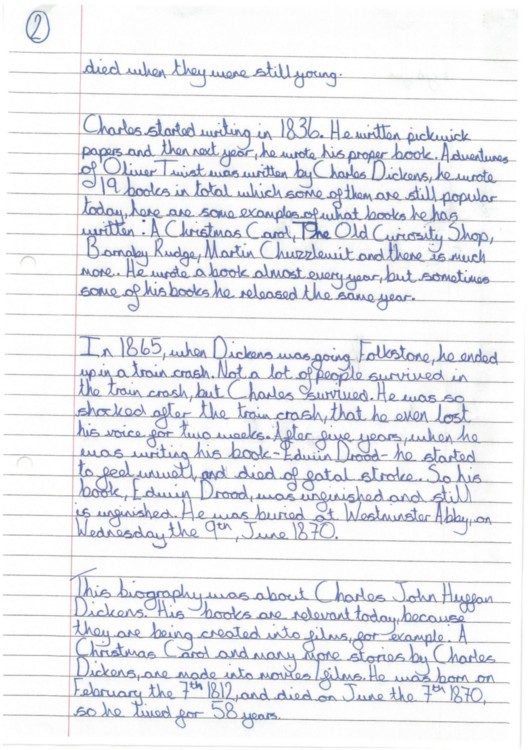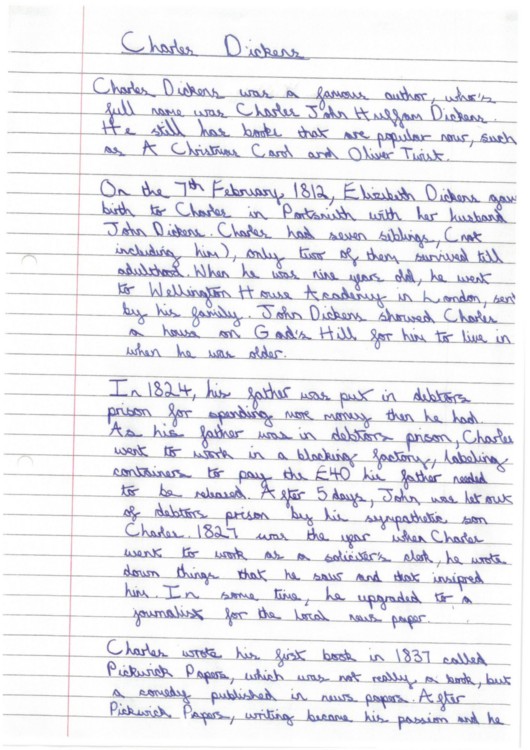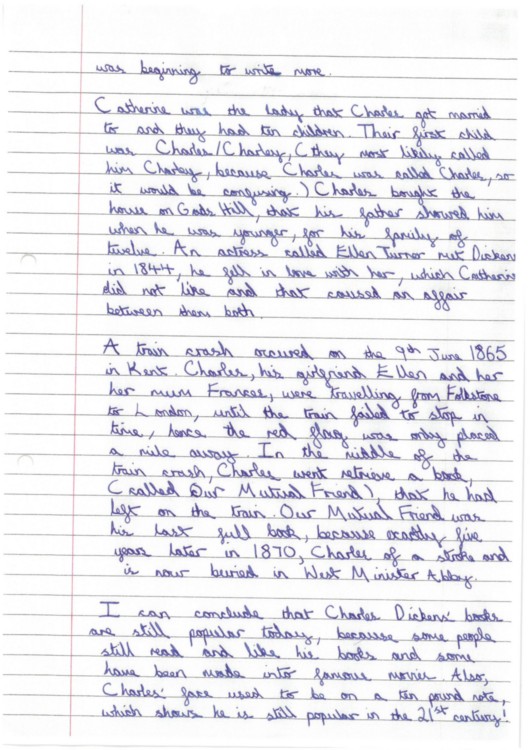 Micro-Organisms December
If you've been in the Y6M classroom (or other random places around school) you may have noticed slices of bread in plastic bags lying around. This is an investigation into the best conditions for mould to grow. Various groups have been looking at light / dark, dry / damp, hot / cold or humidity. The damp bread has provided the best results with large amounts of mould growing on the bread, so we have learnt that it is important to store food in dry conditions.