Welcome to Miss Millman's Year 4 Class
Drawing Club 29 June
The children were very keen to share some of their. drawings with you all. They followed step by step instructions to achieve these results. It was lots of fun and they are looking forward to a different set of pictures next week!
Fieldwork 16 June
We had fun out and about in Burgh this week. We found out lots of information about the town which we are looking forward to sharing with everyone next week.
Y4 Drawing Club 15 June
Last term year four suggested that they would like an after school drawing club. It started this week. What do you think to our anamorphic illusions?
Science and Art 9 June
This week we have been mixing our science skills with art, to create food chains. We had to explore different food chains involving lots of different producers, predators and prey.
Food Chains 26 May
Today we have been outside enjoying the sunshine, learning about habitats and food chains. We had to identify the producer, consumers, prey and predators.
Watch this space for our artistic representation of food chains…. coming soon!
A Treat For Reception Tuesday 23rd May
A huge thank you to Miss Millman's Year 4 class for inviting Reception to their ukulele concert. The Reception children really enjoyed the music and would now like to learn how to play them too! They were slightly worried about Archie being eaten though. Rest assured we explained it wasn't Archie, Father Terry's dog, but a bear in the song called Archie.
Art 19 May
Year 4 have had a lovely afternoon experimenting with different painting techniques to represent water. We had paint with icing sugar, corn flour and oats mixed into it, sponges, paintbrushes and cardboard to play with.
We tried these out in different ways with varying degrees of success. We also talked about abstract art and how people can see different things in paintings.
Water 12 May
In Art this week we have been using paper in different ways to represent water. A lovely afternoon, spent cutting, folding, bending, twisting and manipulating, was had by all.
Here are some examples of the finished products.
PE
In PE this term, our focus is on Outdoor Adventurous Activities (OAA). We have been enjoying learning new skills such as thumbing a map and have been all over the school grounds doing lots of interesting activities. It's lots of fun!
Cooking Week 28 April
As part of our whole school cooking week, Year Four have been busy, researching local produce and then cooking a variety of tasty dishes using these products. We made Lincolnshire sausage casserole, cheesy mash (with a variety of local cheeses), broccoli and cauliflower cheese and cheese scones, again using a range of local cheeses. Lots of the produce was sourced locally, thank you to Myers and Heather's in Horncastle and Holmes' Butchers and Roman Bank Bakery in Burgh.
We all tasted the food we had made. Some people liked everything, some people liked parts of it and some people weren't too keen, but we were pleased to see everyone having a go! Some people even discovered they liked things they didn't expect too.
Each group have also designed and produced a display of the information they collected, their recipe and some data handling information about what people thought.
A great week has been had by all!
Rivers 21 April
Our new Geography topic this term is Rivers. We started our work on this by finding out about the longest rivers in the world and the longest rivers in the British Isles. Did you know the longest river in the world is the Nile which is 6,650km long. The Shannon is the longest in the British Isles, at 386km long. We also had to locate these rivers on a map using our atlas skills.
Dentist Visit 17 March
Today we had a visit from a local dentist, Mitchell Clarke, and his team. He came to talk to us about the importance of keeping our teeth clean, how to do so and also his work for a dental charity in Uganda. We learnt a lot and also impressed him with our knowledge from our topic so far.
He also left us with an experiment to do looking at the effect of acid on our teeth which we will be trying out next week.
Geysers 24 February
In Geography this week we have been finding out about geysers. These are one of the many physical features that can be found in Iceland. We looked at a video of geysers in Iceland and then had a go at making our own using water and vitamin c tablets. It was great fun!
We then found out more about how they work and drew a cross section to explain this.
Haikus
This week we have been learning about haikus. These are a form of Japanese poem with three lines and a particular syllable pattern of 5, 7, 5. Generally they are written about nature. We've written our own based on physical features of Iceland.
Here are some examples:
Music 7 February
Reception and Year One were treated to some amazing drumming this afternoon. It was so good that the children recognised the Nursery Rhymes played and when asked said "It was awesome!" One child said "I liked the warm up best. It was just like a rainforest storm!" Well done to everyone who took part. We can't wait for your next concert.
Northern Lights 3 February
This week we have combined our Geography and Art lessons to have a go at producing some pictures of the Northern Lights, which are often visible in Iceland.
We used pastels and black card to create our masterpieces. The smudging was great fun and also very effective.
Hours of Daylight 27 January
We have been comparing the hours of daylight in Iceland and in the UK. Most of us weren't keen on the idea of only having 4 hours of daylight! We drew graphs to show this information.
Sound Investigations 20 January
In Science we have been investigating volume. We developed our own scientific questions using spinners and then thought about how we could answer these using the equipment provided. Then we made cup telephones, changing one variable in order to answer our question.
It was great fun and we learnt lots as well as impressing Miss Millman and Mrs Krause with how well we worked together.
Jeffrey the Maggot 16 January
In Art this week we listened to the story of Jeffrey the Maggot and his adventures inside a magic pumpkin. We then used different pencils, pastels and ways of making marks to respond to the story. Here are some examples of our interpretations.
Welcome back 6 January
This week we have started our new Geography topic, Iceland!
We have been busy using our mapping skills to locate Iceland and its capital city, Reykjavik.
Roman Roads 16 December
This week we used the model Roman roads we had made to create a large map. Can you spot where we went?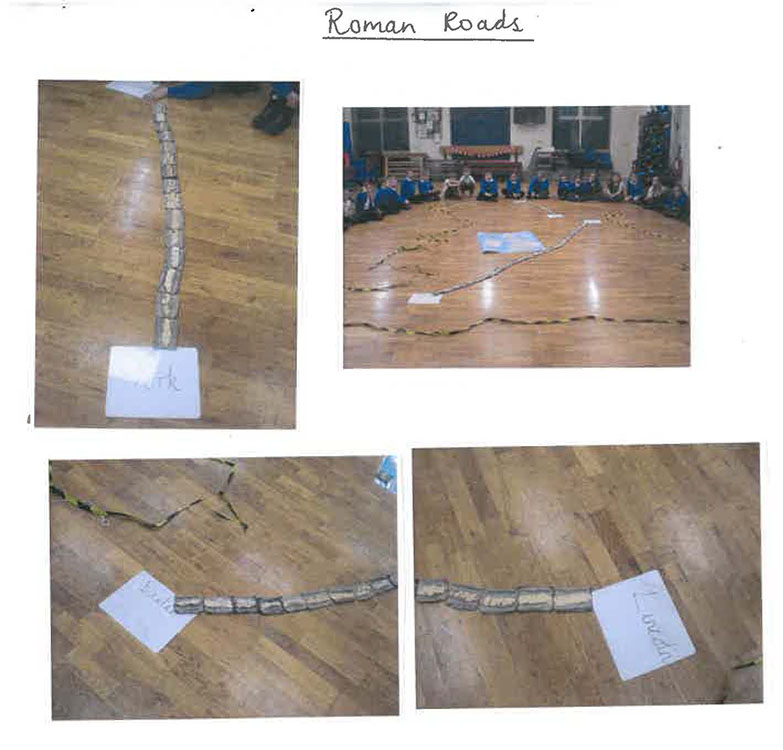 The Christmas Story 9 December
This week we have been retelling the Christmas story from different points of view.
Switches 25 November
This week in Science, we have been investigating switches. We had to choose appropriate materials and use these to make our own switch to turn a lightbulb on and off.
Anti-Bullying 18 November
This week Year 4 have entered the mannequin challenge. We looked at scenarios linked to bullying and then discussed what we should do in these situations. We wrote speech and thought bubbles to show what was happening in our mannequin challenge. We then created play scripts based on anti-bullying.
Remembrance Day 11 November
We have had a week of reflection. We have made a display to help us remember the importance of Remembrance Day.
Electricity 4 November
This week in Science we have started our new topic of electricity. We were learning about circuits and had to predict and then check whether our circuits would work.
Forgiveness 21 October
In RE this week we have been thinking about 'Forgive us our trespasses as we forgive those who trespass against us.' We talked about the importance of saying sorry when we have made the wrong choice as well as forgiving others when they upset or hurt us.
We then wrote our own prayers thinking about this and asking God to forgive us and help us forgive others. Here are some examples.
The Water Cycle 14 October
This week in Science we have been looking at the water cycle. We asked lots of questions to help us understand how it worked, some of which even Miss Millman and Mrs Krause had to think hard about!
We then had to draw a diagram to explain the stages. Here are some examples.
The Tunnel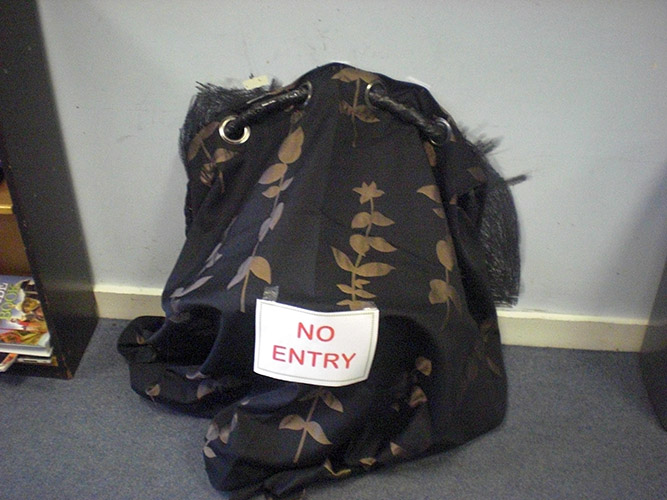 This week a Tunnel has appeared over the strange crack in the classroom. We have read the book 'The Tunnel' by Anthony Brown and started to think about using this to support our own writing.
We had a great morning imagining what it would be like to crawl through the tunnel, doing some investigating of different surfaces and crawling through our own tunnel in the classroom to help us developing our vocabulary.
We then wrote a description of what it was like. Here are a couple of examples …
I was outside a dark misty tunnel and I was scared but I went in. The tunnel was dark and goo dripped off the ceiling onto my head and down my body. The floor was damp, sticky and wet, it was gross… drop I went down a hole and trolls, witches, wolves, spiders and dead people surrounded me. I didn't know what to do!
Marley
The darkness surrounded me as I slowly crawled through the pitch black tunnel! It was rough and crunchy rats and mice scattered past me. There were cobwebs from wall to wall. About a minute later a spider dropped on top of my head I screamed. There were miles until the tunnel stopped. I was really tired.
George
Roman Soldiers 30 September
This week Year 4 have been finding out about Roman soldiers. We did some research and found out lots of interesting facts that we have shared. Then we made our own Roman shields.
The Roman army was very well trained and equipped. The shields could be used to protect the soldiers (as well as an extra weapon) they would hit the enemy in the nose with the metal part of the shield and then while they were distracted use their sword!
Strange goings on in Year Four 23 September
This week a strange crack has appeared in the classroom. It seems to be getting bigger and darker each night. We are hoping that we soon find out what the cause of this may be!
Samba Drumming 23 September
This week in Samba Drumming we started learning our first groove, it's called the 'Curry House Samba'. We have learnt words to help us play the rhythm for each instrument. We then put all the rhythms together and really impressed Mr Egerton with how good we sounded for our first go!
Roald Dahl 16 September
This week we enjoyed dressing up as our favourite characters from a Roald Dahl story. We then thought about why we liked those characters and summarised the whole book or our favourite part, to help other people decide if they would like to read them.
Wow! What a fantastic week! 9 September
Year 4 have been working hard getting to know each other after the holidays. Look at our fantastic abstract portraits which show our interests and hobbies.