Welcome to Mrs Kirk's Year 4 Class
Drawing Club 29 June
The children were very keen to share some of their. drawings with you all. They followed step by step instructions to achieve these results. It was lots of fun and they are looking forward to a different set of pictures next week!
Fieldwork 16 June
We had fun out and about in Burgh this week. We found out lots of information about the town which we are looking forward to sharing with everyone next week.
Y4 Drawing Club 15 June
Last term year four suggested that they would like an after school drawing club. It started this week. What do you think to our anamorphic illusions?
Science and Art 9 June
This week we have been mixing our science skills with art, to create food chains. We had to explore different food chains involving lots of different producers, predators and prey.
Food Chains 26 May
Today we have been outside enjoying the sunshine, learning about habitats and food chains. We had to identify the producer, consumers, prey and predators.
Watch this space for our artistic representation of food chains…. coming soon!
Our Week 19 May
This week we have been exploring rivers and the water cycle in both Art and English. We had a great time acting out the life of a raindrop. We were then treated to a poetry recital about water.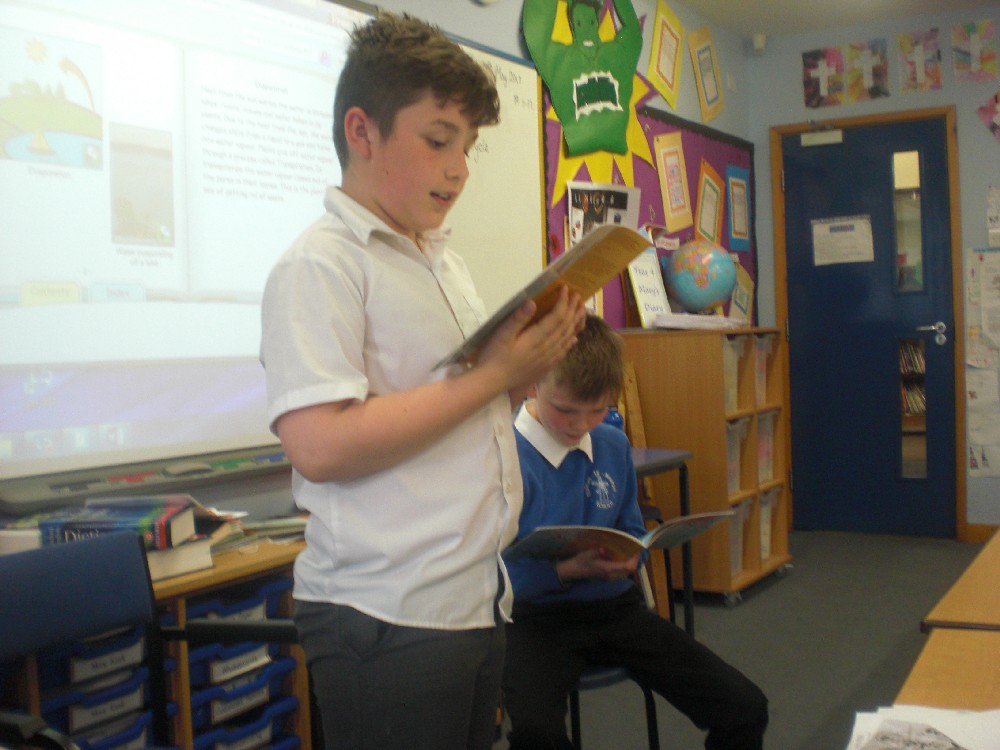 Our Week 12 May
In Maths, we have been busy measuring and using our place value knowledge to work out a tenth and a hundredth of the different parts of our body. Although it was sometimes a bit tricky, Mrs Kirk was very impressed with our perseverance.
On Thursday, we had a great time using a classification key to identify bugs around the school grounds.
Liquorice Allsorts and Aliens 5 May
This week we have been exploring classification keys, in Science. This involved yummy liquorice allsorts and aliens!!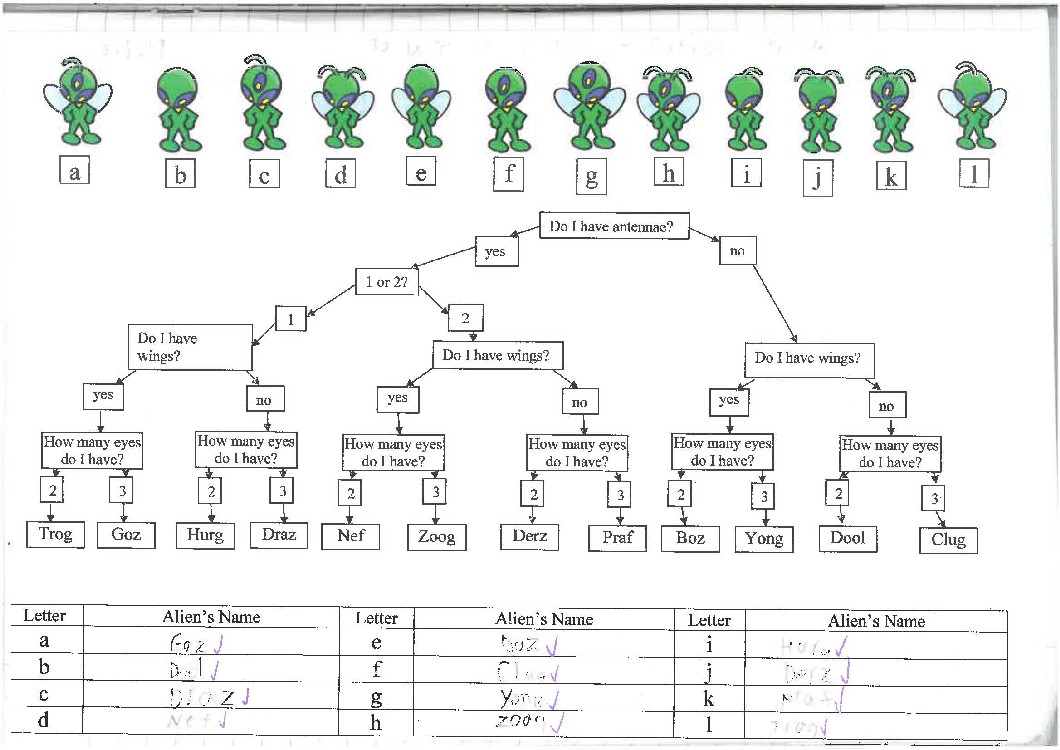 Cooking Week 28 April
As part of our whole school cooking week, Year Four have been busy, researching local produce and then cooking a variety of tasty dishes using these products. We made Lincolnshire sausage casserole, cheesy mash (with a variety of local cheeses), broccoli and cauliflower cheese and cheese scones, again using a range of local cheeses. Lots of the produce was sourced locally, thank you to Myers and Heather's in Horncastle and Holmes' Butchers and Roman Bank Bakery in Burgh.
We all tasted the food we had made. Some people liked everything, some people liked parts of it and some people weren't too keen, but we were pleased to see everyone having a go! Some people even discovered they liked things they didn't expect too.
Each group have also designed and produced a display of the information they collected, their recipe and some data handling information about what people thought.
A great week has been had by all!
Iceland 21 April
Wow!! The Iceland leaflets are all finished. Year 4 are now officially not only Iceland information experts but can recognise the features of a non-chronological report. Well done Year 4 for all you efforts.
Drumming Tuesday 28th March
The children were amazing this afternoon performing at their concert. The Reception children recognised the nursery rhyme "Humpty Dumpty" and loved joining in with the beat! Thank you for inviting us "We loved it!"
Our Week 24 March
What an exciting week we have had. We listened to some wonderful music on Wednesday, when we were treated to a visit from the Chapel Hill Duo. Then on Thursday we explored the digestive system, in a very 'hands on' way. We hope you enjoy our pictures.
Dentist Visit 17 March
Today we had a visit from a local dentist, Mitchell Clarke, and his team. He came to talk to us about the importance of keeping our teeth clean, how to do so and also his work for a dental charity in Uganda. We learnt a lot and also impressed him with our knowledge from our topic so far.
He also left us with an experiment to do looking at the effect of acid on our teeth which we will be trying out next week.
Our Week 10 March
This week we have been scientists investigating how drinks can affect our teeth. We shall report back next week with our findings. We have also been practising our broadcasting skills, reporting on the weather in Iceland. We had to create a checklist of what makes a great broadcaster. We cannot wait to start filming.
Our Week 3 March
We have had a very busy but exciting week. It started with pancake making as part of our guided reading session. We had to sort the instructions, read them carefully and then make some delicious pancakes. Yum! Yum!
Then we explored Time, in maths. We used the laptops and IWB to compare analogue and digital times whilst also solving time problems.
The week ended with Teeth! We made a model of the Molar tooth and shared facts collected as part of our homework.
Well done Year 4!
Geysers
We had an EXPLODING time this week, exploring geysers as part of our Iceland topic. We had a great time watching the lids fly off! We had yellow bubbles everywhere.
We also studied a geyser in detail and created our own, labelled diagrams.
Mixing Science and Music 10 Febuary
We have had a great week mixing Science with Music. We created our very own musical instruments, linked to our Science topic – Sound. We then performed nursery rhymes with our instruments, ready for next term.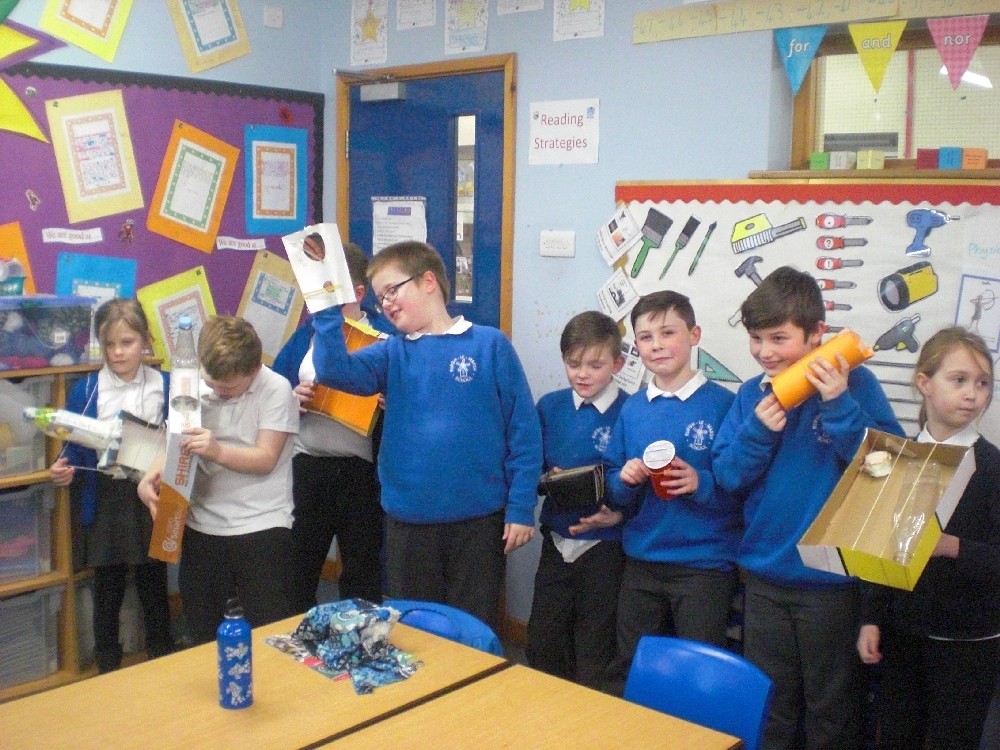 Northern Lights 3 Febuary
We had a great time sharing our 'Northern Light ' homework. Then, in class, we explored a variety of different mediums before we recreated images of the Northern Lights.
Daylight Hours 27 January
This week we explored daylight in Iceland. We compared the daylight hours in Iceland to the UK, using a bar chart.
Science 20 January
Year 4 had a great time in Science. We created our own scientific questions before we carried out our investigations.
Jeffrey the Maggot 13 January
We had a great time today exploring the journey of Jeffrey the Maggot. We used our artistic pencil skills to explore the story.
Welcome back 6 January
This week we have started our new Geography topic, Iceland!
We have been busy using our mapping skills to locate Iceland and its capital city, Reykjavik.
Roman Roads 16 December
This week we used the model Roman roads we had made to create a large map. Can you spot where we went?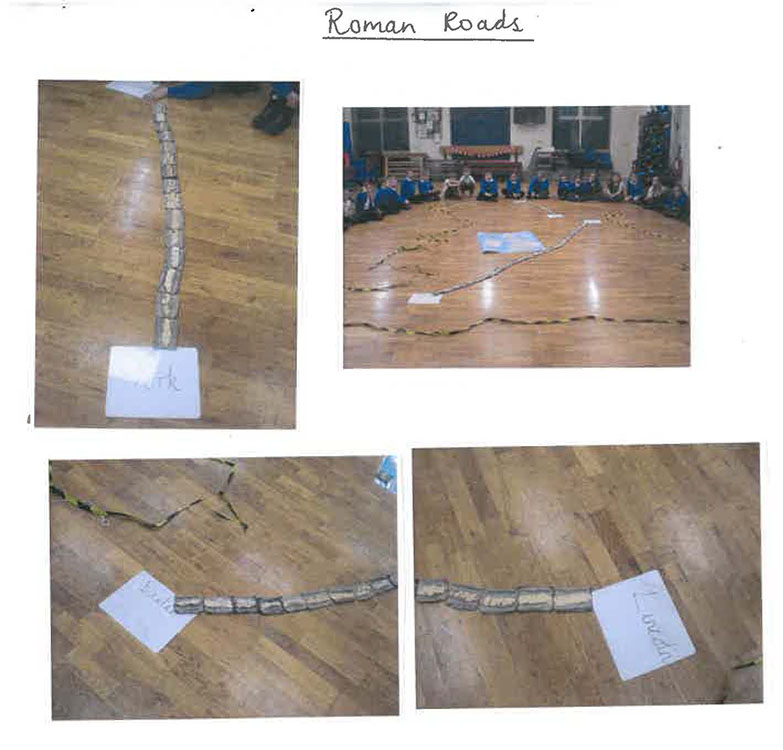 The Christmas Story 9 December
Switches 25 November
This week we had to put our scientific knowledge to the test. We had to make a switch that could be used to turn our light bulb on and off. It was very tricky but we kept trying and Mrs Kirk was very impressed.
Anti-Bullying 18 November
This week Year 4 have entered the mannequin challenge. We looked at scenarios linked to bullying and then discussed what we should do in these situations. We wrote speech and thought bubbles to show what was happening in our mannequin challenge. We then created play scripts based on anti-bullying.
Remembrance Day 11 November
We have had a week of reflection. We have made a display to help us remember the importance of Remembrance Day.
Electricity 4 November
This week, we have had a fantastic time exploring electricity. We had to predict whether the circuits would work and then make our own circuits.
The Water Cycle 14 October
In science, we had a great lesson exploring the water cycle.
Update: The crack has turned into a tunnel! 7 October
We have had a very exciting week exploring how it would feel to travel inside a tunnel. This then inspired us to write great descriptive pieces about our experience. We also used our imaginations, which impressed Mrs Kirk.
Roman Soldiers 30 September
Year 4 have been busy this week researching facts about Roman soldiers and creating their very own Roman shields.
Investigating Changes 23 September
This week in Science, Year 4 have been busy investigating reversible and irreversible changes.
We had a great time watching the salt reappear!
Black Mark 23 September
Strange things have been happening in year 4 this week. A rather peculiar black mark has been growing, on the wall!
Maybe next week we might be able to use our detective skills to work out what is going on……
The Twits 16 September
This week Year 4 have been busy using descriptive language to describe characters from the Roald Dahl Book – The Twits. We wrote a description of a character and then we got a friend to draw a picture based on what we had written. We then talked about how effective the description was and how it could be improved.
Wow! What a fantastic week! 9 September
Year 4 have been working hard getting to know each other after the holidays. Look at our fantastic abstract portraits which show our interests and hobbies.